Компания Opel посетила Женевский автосалон с тремя серийными мировыми премьерами. Ни одну из них нельзя назвать машиной массового сегмента, хотя есть любопытные экспонаты. Мы так и не поняли, зачем малолитражку Adam превратили в кроссовер, хотя охотно поддержим горячую модификацию Adam S и искренне желаем счастья экстремальному хетчбэку Astra OPC EXTREME (на фото). Он и правда очень крутой.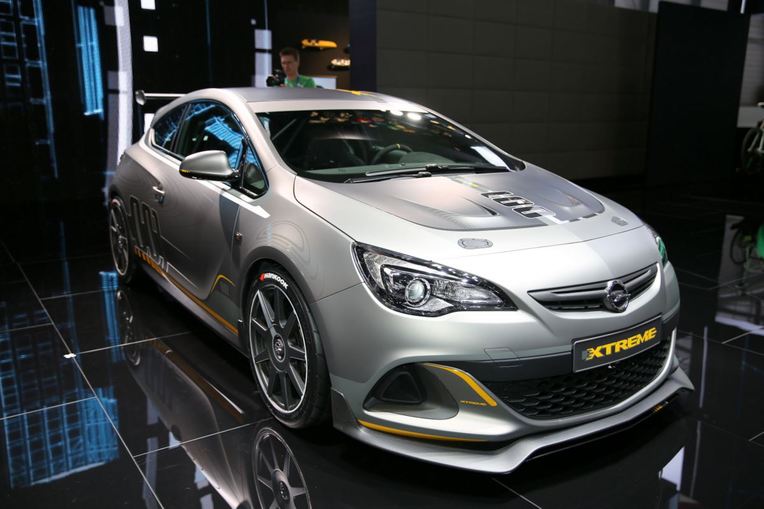 Opel хватается за малолитражку Adam, словно за соломинку. Имиджевая маленькая машина от создателей «Астры» и «Инсигнии» неплохо стартовала на европейских авторынках, но по понятным причинам провалилась в Украине — очень дорого и нет автомата. В Женеве «опелевцы» представили сразу две новые «Адама». Первая — мини-кроссовер Opel Adam Rocks. Машина длиной в 3,74 метра, по мнению представителей компании, открывает новый сегмент «трехдверных городских субкомпактных кроссоверов длиной до 4 метров» и возглавляет его.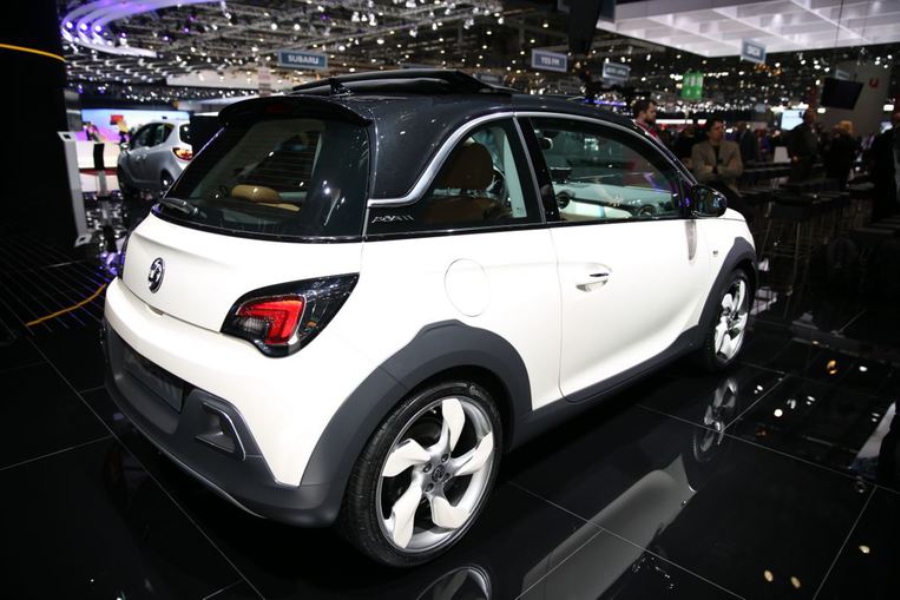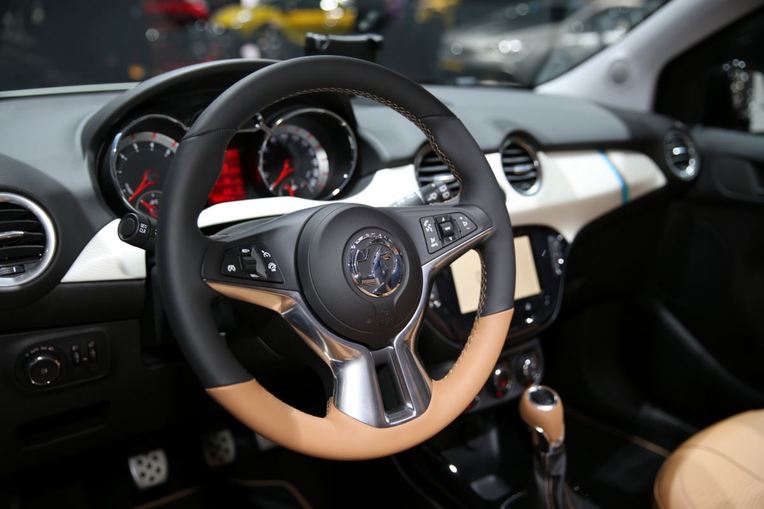 Opel Adam Rocks обещает живой характер в городе и внедорожные амбиции на лёгком бездорожье. Последнему вторит увеличенный на 15 мм клиренс и неокрашеные обвесы по периметру машины. В Украине Rocks появится летом-осенью 2014 года. Судя по пресс-фото, адресован «Рокс» девушкам, но при этом оснащается только шестиступенчатой механикой и безальтернативным литровым мотором на 90 или 115 лошадок (тяга до 166 Нм). Более экономичная модификация расходует 4,3 литра на сотню. В Украине обычный Adam стоит 200 000 гривен, цену «внедорожника» пока не объявили. Ах да, у него съёмная крыша, поэтому перед нами почти кроссовер и почти кабриолет в одном лице.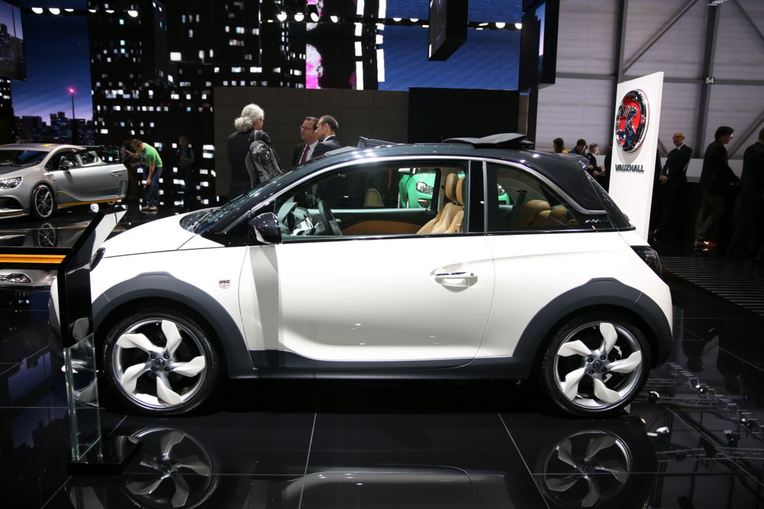 Второй новинкой Opel стал горячий спортивный Opel Adam S. Яркий субкомпакт только в этой модификации наконец раскрылся — турбонаддувный 1,4-литровый мотор вкупе с спортивной подвеской, тормозными механизмами OPC и выразительным внешним видом может составить конкуренцию машинкам типа Fiat 500 Abarth, если конечно цена будет в пределах объяснимого. Малыш Opel Adam S разгоняется до 220 км/ч и предлагает 150 лошадиных сил под капотом. Слоган Pocket Rocket («карманная ракета») ему подходит, динамика ракеты пока неизвестна. Фото ниже.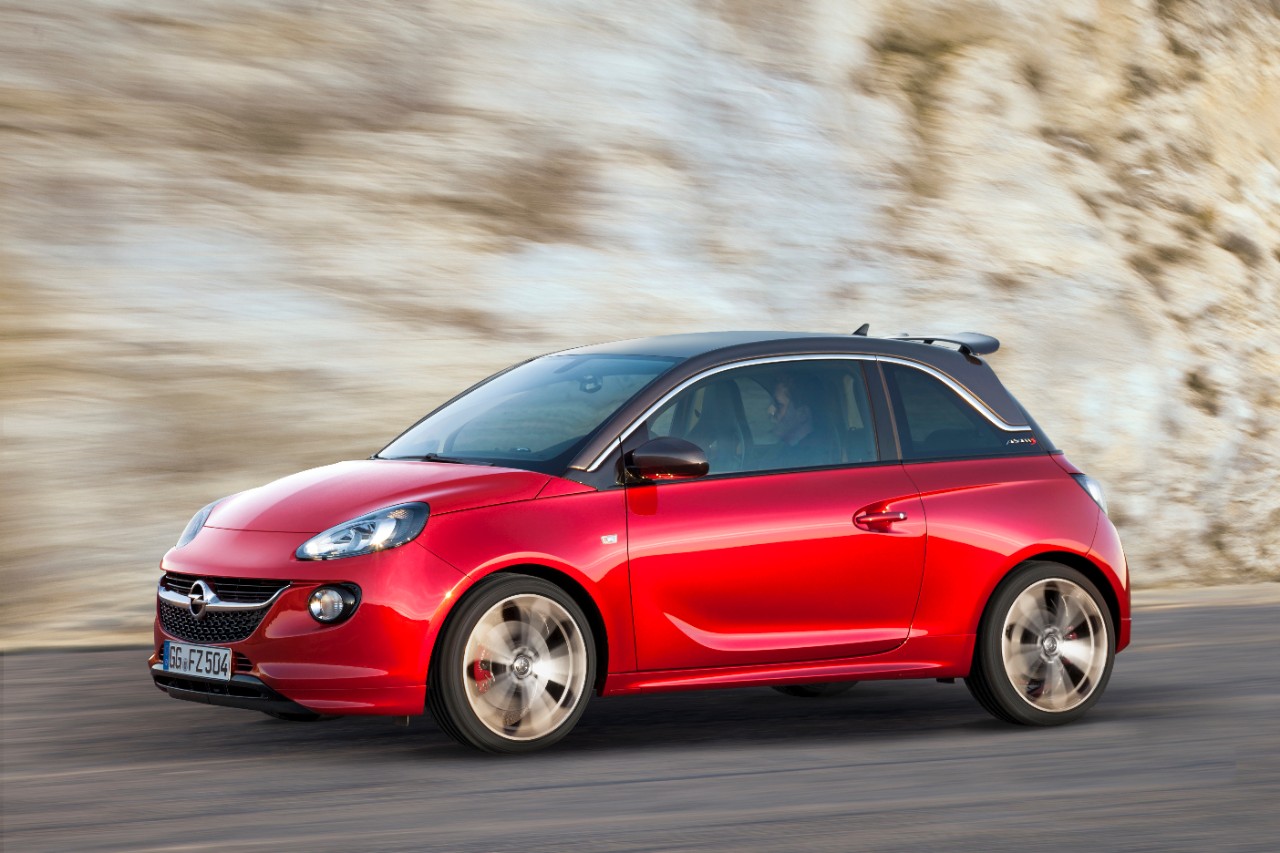 Кроме того, Opel привёз в Женеву ещё один спорткар — Opel Astra OPC EXTREME. Самая горячая версия спортивной «Астры» привлекла наше внимание шикарными обвесами и тем, что тестировали машину на Северной петле Нюрбургринга. Кроме того, что вы видите на фото, «экстремальная» Astra предлагает 2--литровый мотор мощностью «более 300 лошадиных сил», она на 100 килограммов легче простой Astra OPC и станет первым гоночным автомобилем Opel, который получил сертификацию для дорог общего пользования. Цену прогнозировать не станем, но она окажется на уровне Volkswagen Golf R.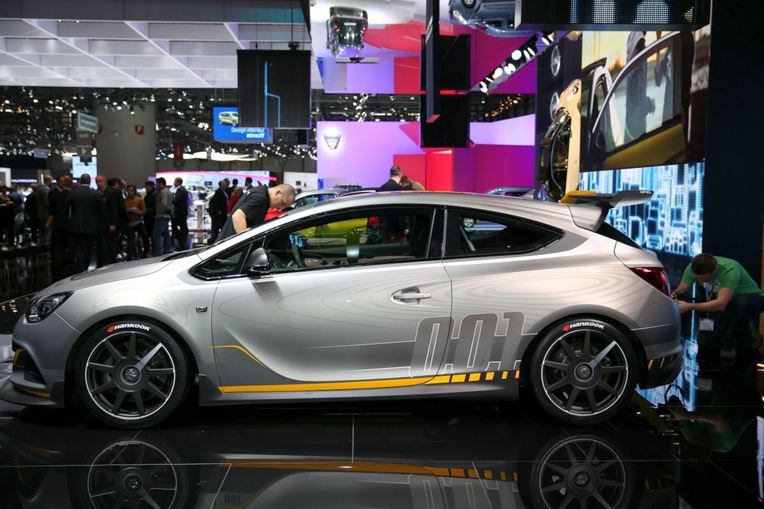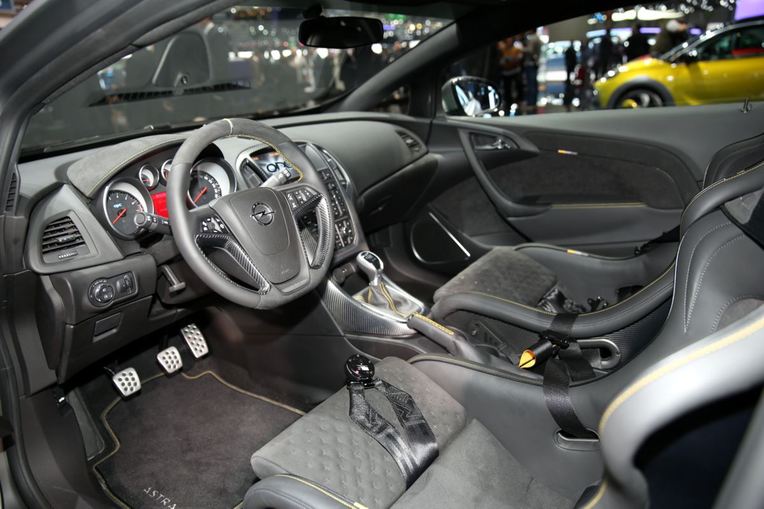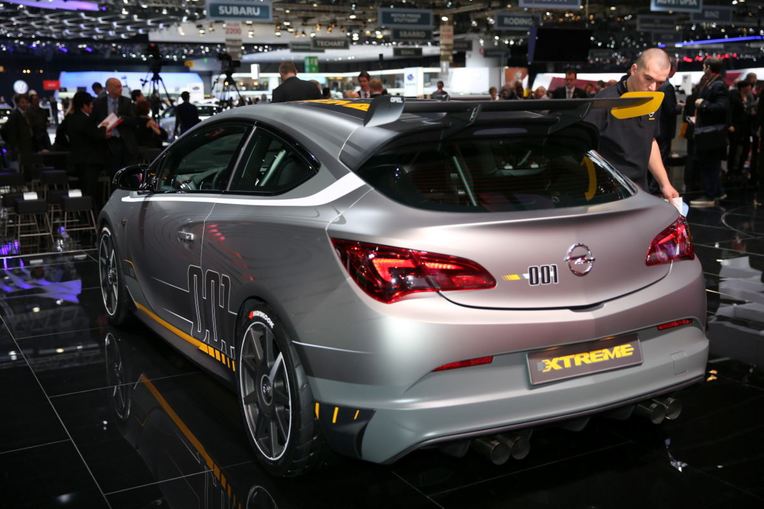 Stylish, robust, cool: Mini crossover ADAM ROCKS with Swing Top canvas roof
Three-cylinder power: New Opel 1.0 ECOTEC Direct Injection Turbo gasoline engine
Pocket Rocket: 110 kW/150 hp ADAM S
Uncompromisingly sporty: Astra OPC EXTREME from Nürburgring to the road
Pioneer in automotive connectivity: Opel announces introduction of OnStar in 2015
Geneva/Rüsselsheim. Stylish, sporty, spectacular: Opel presents three hot new models at this year's Geneva Motor Show. Making their public debut are the cool and charismatic ADAM ROCKS, the racy ADAM S and the super sporty Astra OPC EXTREME. Opel also announces the next level of vehicle connectivity in Geneva: the introduction of OnStar in 2015 will make driving in Europe safer and more comfortable.
ADAM ROCKS and the ADAM S as predecessor of the series production version enrich the ADAM family and make it even more attractive. ROCKS also showcases another debut in Geneva: the 1.0 ECOTEC Direct Injection Turbo engine. ADAM is the first car to feature the small powerhouse, which will gradually become available in other models. Opel's major powertrain offensive is also making strides on the diesel front: visitors to the Opel booth in Geneva can for the first time take a close look at the Astra with the 81 kW/110 hp version of the new generation 1.6 CDTI Turbo diesel. The exceptionally economical and clean whisper diesel is now available in the Opel high-volume model range. But the Astra is not only very quiet, it can also be extremely loud, as evidenced by the OPC EXTREME Concept. The super sporty car is the fastest Astra ever and will soon make its way from the race track to the road – visitors to the Geneva show can enjoy the preview of this performance car.
Mini crossover with maximum charisma: Opel ADAM ROCKS
Cool and tough, chunky and funky: ADAM ROCKS combines the joy of driving under an open sky with all the fun of an adventure-loving mini-crossover. Making its world debut in Geneva, ADAM ROCKS is the next addition to the ADAM family. The newest model in Opel's urban lifestyle family is a 3.74-meter short car with huge zest for life – inside and outside the city. Featuring an electrically operated, retracting, Swing Top canvas roof as standard, signature body cladding all-round and a 15 mm raised ride height, ADAM ROCKS opens a new market niche; it is the first three-door urban pocket-crossover under 4.00 meters in length. ADAM ROCKS will hit the market as soon as this summer.
ROCKS not only introduces new looks and muscles, but also new generation powertrain technologies into the ADAM. It will accommodate Opel's all-new 1.0-liter ECOTEC Direct Injection Turbo three-cylinder engine. This high-tech pocket powerhouse that already complies with tough Euro 6 emission standards raises the bar for three-cylinder engine refinement with outstandingly low noise and vibrations and superb comfort. Two versions are available, with 66 kW/90 hp and 85kW/115 hp, both delivering impressive low-end torque of 166 Nm. Fuel consumption is as low as 4.3 l/100 km (according to NEDC test procedure; preliminary data). The new generation transmission is a highly efficient, compact six-speed manual gearbox, which features superbly smooth, precise and fast shift operation.
Trendy and seductively sporty: Opel ADAM S
But the ROCKS is not the end of ADAM diversity by a long shot. The close-to-production ADAM S version showcases the hot new performance model that will top Opel's super-cool small car family. Featuring a 110 kW/150 hp, 1.4-liter Turbo ECOTEC engine, sports-tuned suspension, OPC braking system and distinctive 'Red 'n Roll' styling, ADAM S impeccably blends punch and power with zestful, sharp-edged responses. The turbo engine propels the racy lifestyle ADAM S to a top speed of 220 km/h. With its sharp Red 'n Roll styling inside and out, the ADAM S makes no secret of its unique character. The cabin features Recaro Performance seats in front, and occupants in the ADAM family's top sporty model can enjoy optimum connectivity: Opel's award-winning, sophisticated IntelliLink system is of course available as an option to have on board.
Performance without compromises: Opel Astra OPC EXTREME
Opel's next Geneva premiere is also an attention-getter: the Astra OPC EXTREME. Developed on the Nürburgring Nordschleife, the most challenging race track in the world, it is powered by a 2.0-liter turbo engine with over 300 hp and equipped with all the key high-tech components from its racing peer. The Astra OPC EXTREME was developed directly from the OPC Cup version and brings pure racing technology to the road. The super sporty car is 100 kilograms lighter than a conventional Astra OPC thanks to its high-quality, carbon fiber components. With its technology and design, the OPC EXTREME stands for uncompromising performance and the pure joy of driving. If public reaction is as positive as expected, Opel plans a low-volume production run for the super sporty, street-legal EXTREME.
Very economical: Opel Astra 1.6 CDTI with 81 kW/110 hp and 100 kW/136 hp
But Opel is much more than extremely sporty, it is also very economical: this is shown by the new 1.6 CDTI whisper diesel. After debuting in the Zafira Tourer, the all-new turbo diesel now also ensures powerful and clean drive in the heart of the Opel model portfolio. The 1.6 CDTI with 100 kW/136 hp and 320 Nm maximum torque is now also available in the high-volume Astra hatchback, Astra notchback and Astra Sports Tourer models. It boasts superb performance and minimum noise generation while consuming just 3.9 liters diesel per 100 km in the combined cycle (according to NEDC test procedure). The 81 kW/110 hp version of the whisper turbo diesel debuting in Geneva is even cleaner and more economical. The top fuel-saving engine needs just 3.7 liters diesel for 100 km and with CO2 emissions of 97 g/km, undercuts the 100 gram mark.
Best connectivity today and tomorrow: Opel to introduce OnStar in 2015
Opel takes another major step forward on the road to connecting cars with their digital environment. At the Geneva Motor Show, Opel announces the introduction of OnStar, its satellite-based system that connects drivers and their vehicles to rescue coordination centers and many other contacts. OnStar also offers 4G-LTE high-speed internet access and connectivity possibilities for up to seven devices such as smartphones and tablets. With the launch of OnStar in Europe next year, the automaker underlines its pioneering role as the brand for mobile connectivity. The core feature is the multi-award-winning, state-of-the-art IntelliLink infotainment system which enables drivers of Opel models such as ADAM, Insignia, Cascada, Meriva and Zafira Tourer to bring a wide range of smartphone content into their car.