The new "rumbler" siren ensures that even if criminals can't see the lights or hear the traditional sirens, they'll still sense the police vehicle's approach.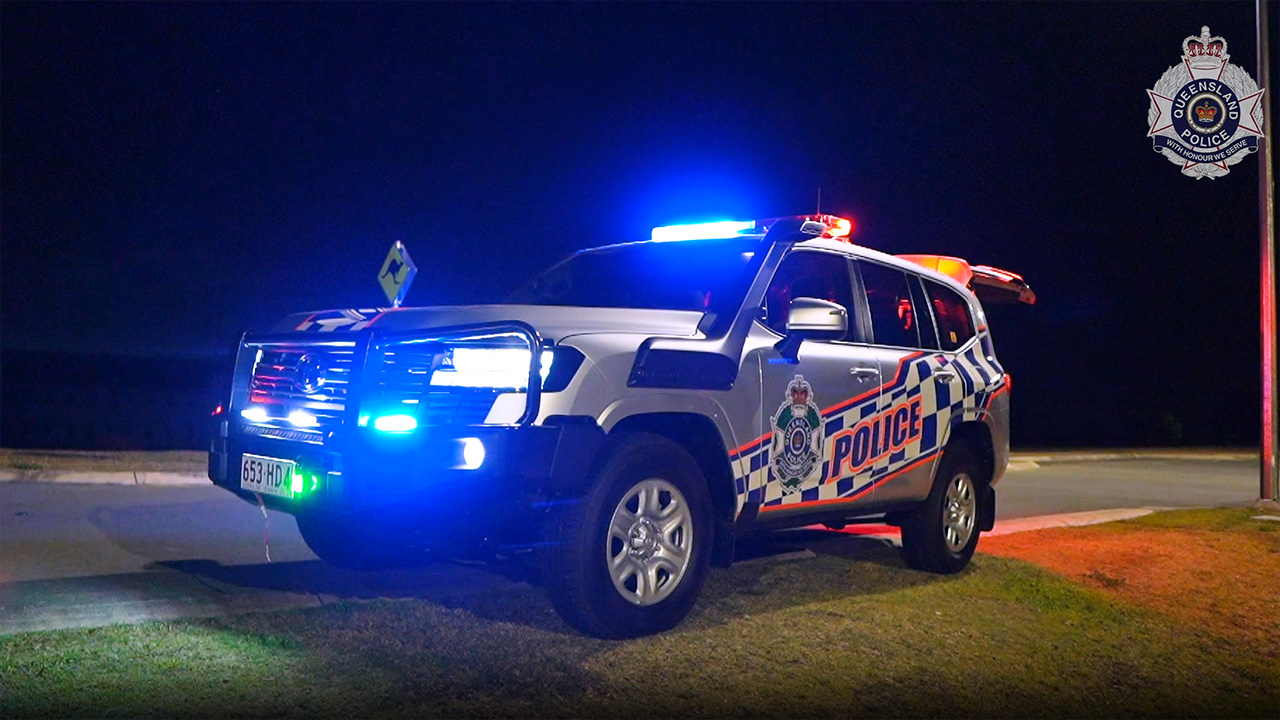 A select group of Toyota Land Cruiser Series 300 is being adapted to serve in Australian law enforcement with the inclusion of an innovative vibration siren. The Queensland Police Service unveiled this latest upgrade to their District Duty Officer (DDO) fleet, spotlighting the advanced technology aimed at crime prevention.
This specially-outfitted Land Cruiser comes with the unique "rumbler" siren system. Beyond the usual rooftop flashing lights and high-pitched sirens, this vibration siren uses low-frequency sound waves emitted from a subwoofer installed behind the grille. The effect is that suspects will physically feel the police vehicle approaching them even in noisy conditions, increasing the likelihood of them giving themselves up.
The SUV's interior has been customized to include various tools, communication gear, safety equipment, storage compartments, specialized lighting, and command planning resources. Part of the standard equipment package is a handheld Reveal Shield Pro night-vision device, which uses a thermal camera to detect living beings within a radius of 50 m (164 feet).
The vehicle itself is a base model Land Cruiser GX, enhanced with a bull bar and additional LED lights on the front. Its silver body is distinguished by a police-specific livery consisting of orange, white, and blue decals, setting it apart from civilian Land Cruisers. The Queensland Police selected this ladder-frame SUV for its ability to "navigate both city and off-road conditions" while providing ample room for the gear mentioned above.
Assistant Commissioner Matthew Vanderbyl noted that the Land Cruiser DDO is the result of input from "the exact officers who lead frontline law enforcement activities," ensuring it comes equipped with "all the tools and systems necessary for them to execute their duties both effectively and safely." A District Duty Officer vehicle's responsibilities encompass attending to high-priority issues such as public safety concerns and participating in searches for missing persons, necessitating direct communication with both Polair and the Police Communication Center.
The inaugural Land Cruiser Series 300 equipped with the "rumbler" siren is prepped for deployment and is expected to be on patrol within the next few weeks. Plans are in place to introduce more such vehicles throughout Queensland in the months to come. Reports from local media indicate an initial order for 15 such vehicles. Queensland Police have previously adapted other SUV models for DDO roles, including the Kia Sorento, the locally-manufactured Ford Territory, and the Toyota Kluger.
Sources: Queensland Police Service, CarExpert