The new Ford F-150 Raptor R pickup got a 5.2-liter Predator V8 engine from the Mustang Shelby GT500. The power unit was specially modified for the working conditions of an SUV.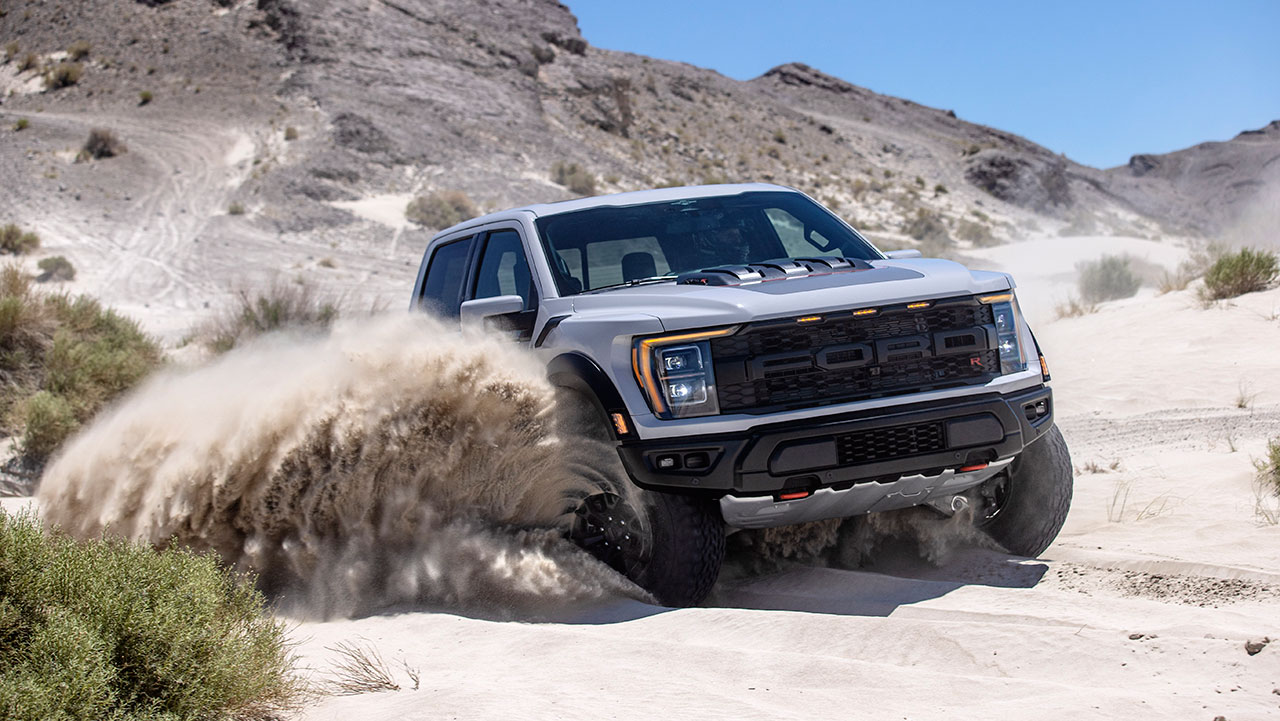 The Ford F-150 Raptor R has a 700 hp V8 engine. (710 metric horsepower), and the maximum torque is 868 Nm. Compared to the same motor in the Mustang Shelby GT500, it has a recalibrated mechanical supercharger for more low-to-mid rpm torque. These changes help the Raptor R offer more performance at the speeds at which pickup truck owners spend most of their time behind the wheel.
To extend engine life in off-road use, Ford Performance upgraded the exhaust manifolds to cast stainless steel construction, fitted a new oil cooler and filter. To help the engine breathe better, the air intake volume has been increased by 66% thanks to a wider inlet and a higher capacity conical air filter.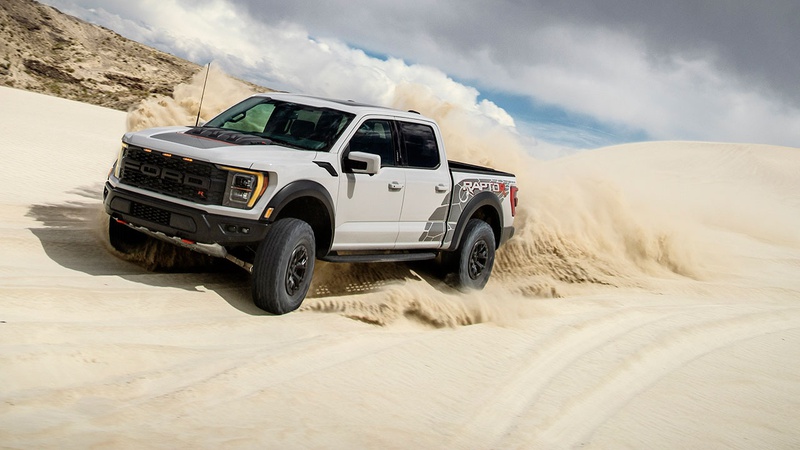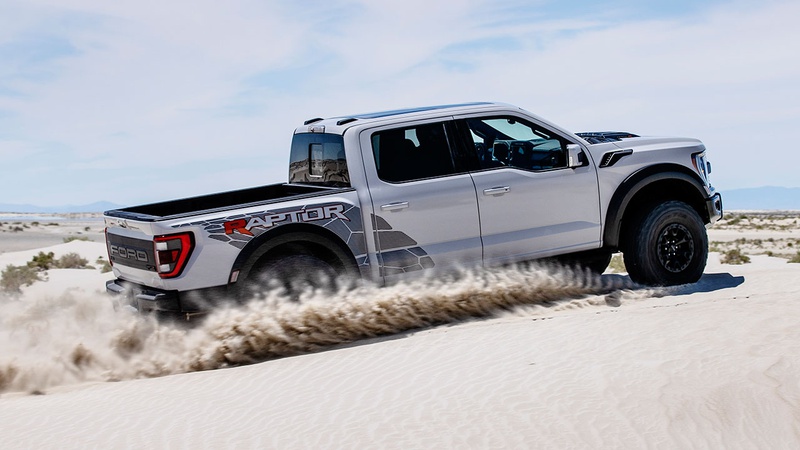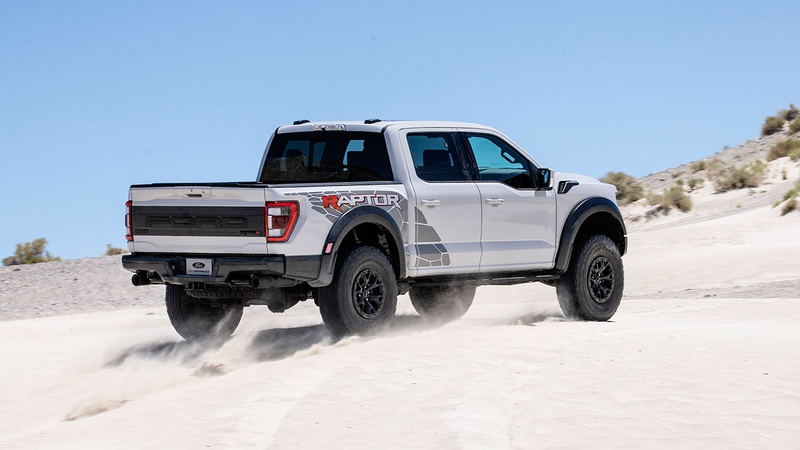 Ford F-150 Raptor R
Like the regular Rator, the R version's engine is paired with a 10-speed SelectShift automatic transmission and an all-wheel drive system with a front axle clutch and an electromechanical rear differential lock.
The pickup also received an oversized aluminum driveshaft and Fox Live Valve shocks with remote reservoirs and electronic control. Base on the R version are 37-inch tires, offered for a surcharge on the regular Raptor. Ground clearance increased by 28 millimeters - up to 333 millimeters, the angles of entry and exit were 33.1 and 24.9 degrees.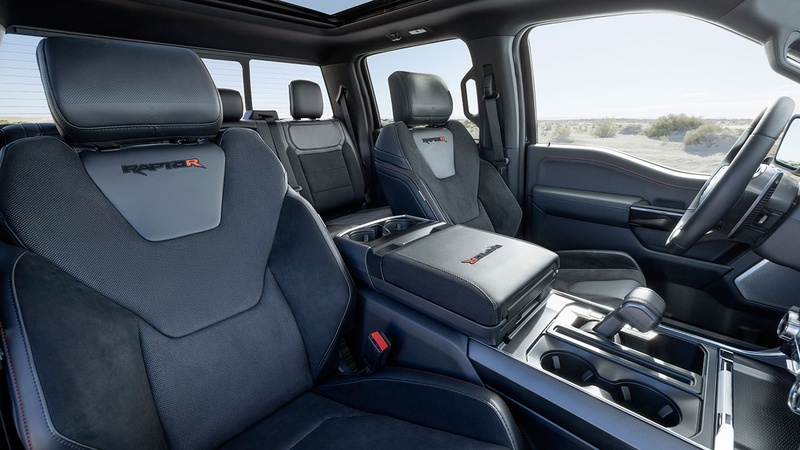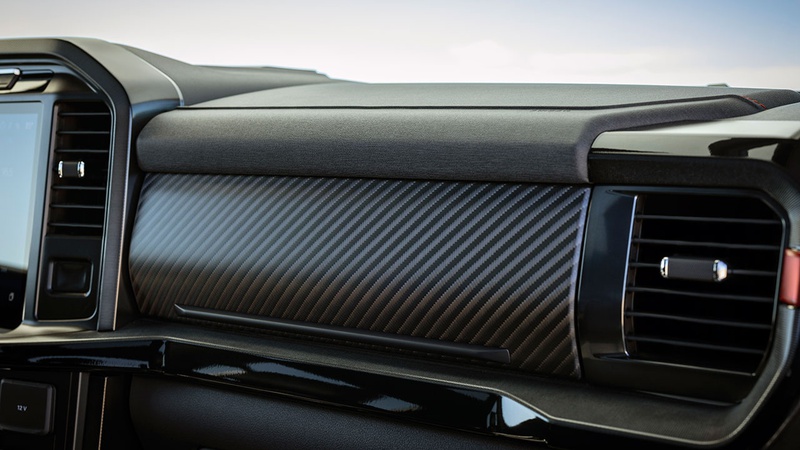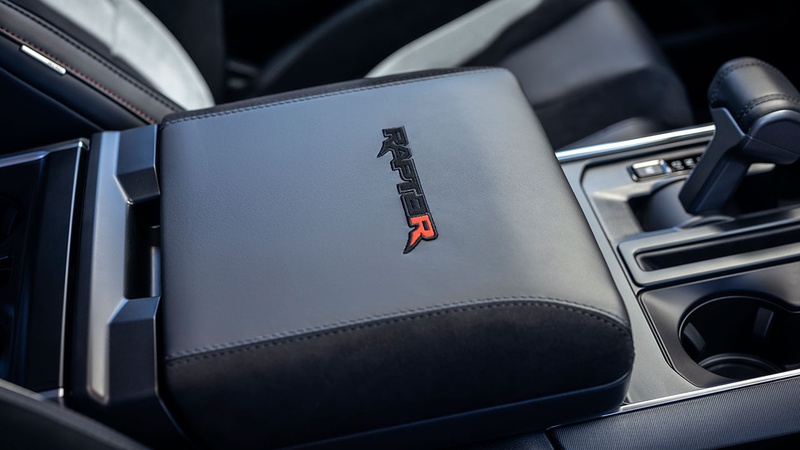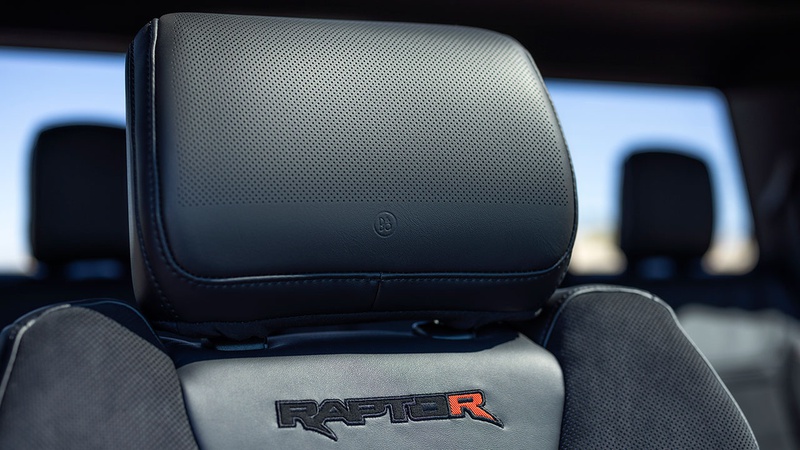 Ford F-150 Raptor R
Visual differences in the R version: black grille, bumpers and wheel arch extensions, a different hood and cargo platform door. Plus Recaro seats in black leather and Alcantara. At the same time, off-road cruise control and a 12-inch touch screen multimedia complex are already known from the F-150 Raptor with a V6 EcoBoost engine.
The Ford F-150 Raptor R will go on sale in the US in 2023 starting at $109,145. With its appearance, the novelty will challenge the Ram 1500 TRX with a 6.2L V8 engine that develops 712 hp. and 881 Nm.
Source: Ford