If you own a Tesla electric car and are located near the city of Hilden in Germany, the pool is at your disposal.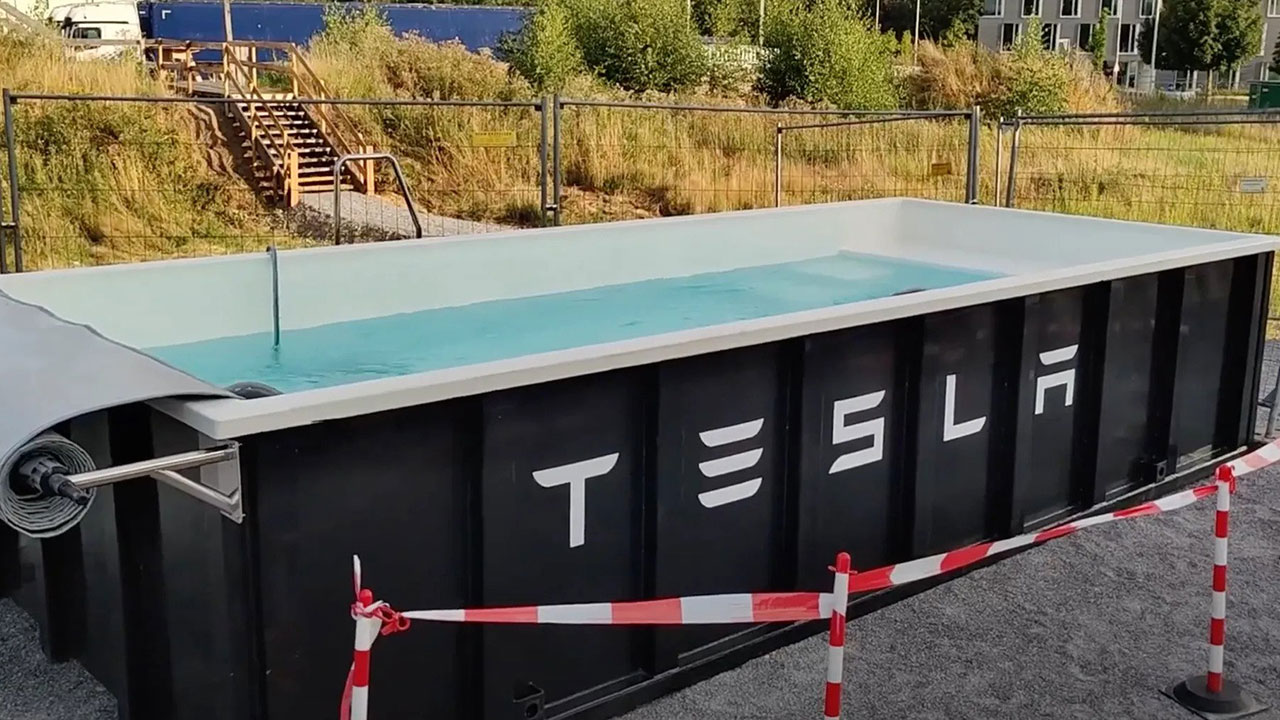 The pool was installed on the territory of one of the largest Tesla Supercharger stations in Germany. There are 40 charging stations, several solar panels, a 2 MWh energy storage facility and a restaurant by a local entrepreneur, longtime Tesla fan and owner of a Tesla Roadster.
The pool can be used by up to four people at the same time. If there are many applicants, the time spent in the water is limited to 10 minutes for the whole group. The water attraction will run from 4 to 28 August. Opening hours - from Thursday to Sunday, 2 P.M. to 7 P.M.
Whether pools will appear at other Tesla Supercharger stations is still unknown.
Source: electrek