Huta Stalowa Wola SA has won a contract worth about 3.81 billion złoty ($805,3 million) to supply 48 Krab self-propelled howitzers to the Polish army.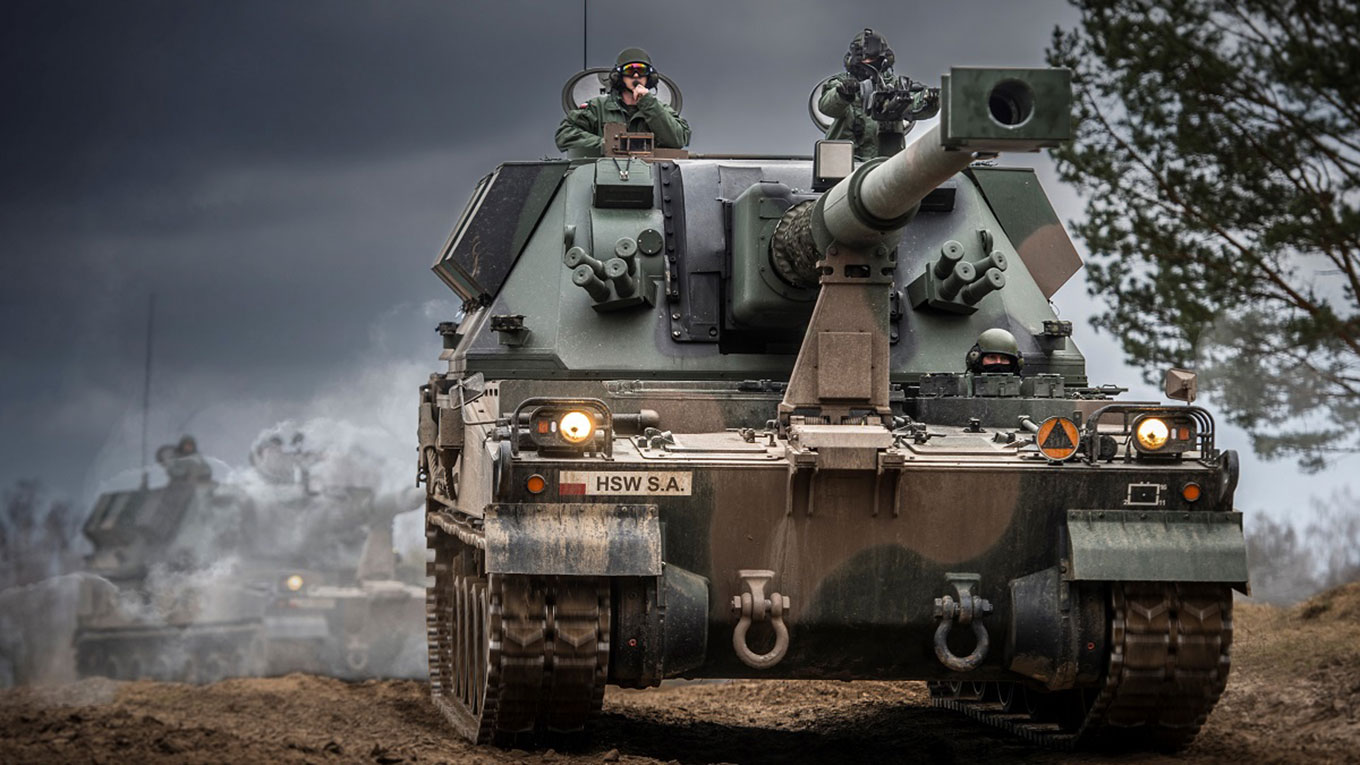 Huta Stalowa Wola SA will manufacture and supply the Polish Armed Forces with 48 Krab self-propelled howitzers along with related equipment, 22 command vehicles, 12 ammunition transport vehicles and 2 mobile workshops for equipment repair, said Krzysztof Platek, a spokesman for the Armaments Agency of the Polish Ministry of National Defense.
The contract will be implemented in 2025-2027, its value exceeds PLN 3.8 billion (EUR 807.7 million or USD 805.3 million).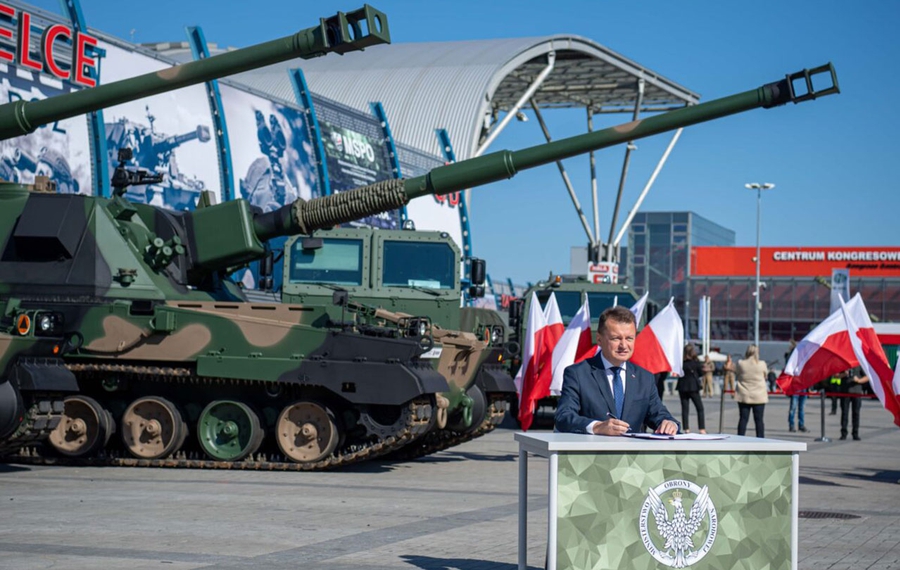 Polish Minister of Defense Mariusz Blaszczak at the International Defense Industry Exhibition in Kielce
AHS Krab is a Polish self-propelled howitzer of 155 mm caliber standard for NATO countries. It uses a modified chassis from the South Korean K9 Thunder self-propelled guns and a licensed turret from the British AS-90 self-propelled guns with a 52-caliber barrel. The effective firing range is 30 km, the maximum is 40 km.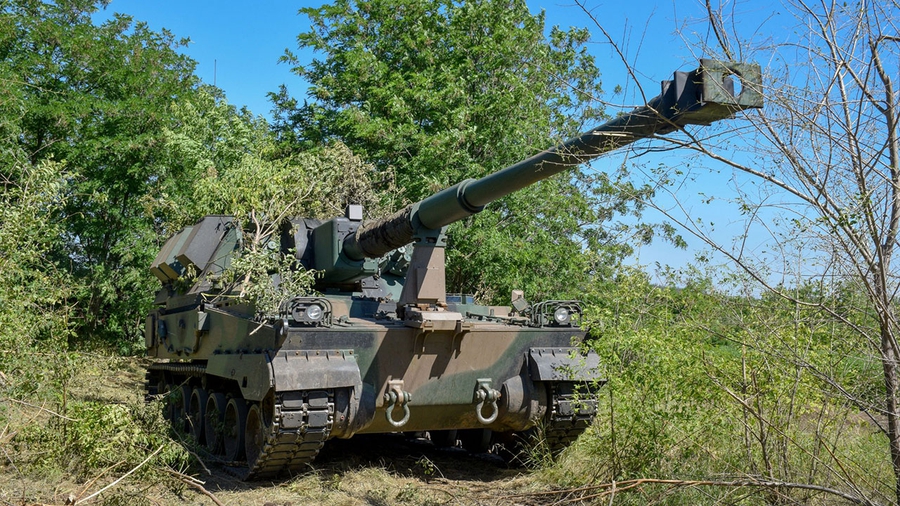 ACS Krab in the field in eastern Ukraine. Ukrainian artillerymen use these self-propelled howitzers against the occupying Russian army.
Krab was adopted by the Polish Land Forces in 2008. In 2022, Poland transferred part of its Krab self-propelled guns and command vehicles to the Armed Forces of Ukraine. Howitzers are actively used in the fighting of the war with Russia.
Sources: HSW, Krzysztof Platek