The redesigned Hyundai Sonata is previewed in two unique renderings. It is expected to debut sometime in 2022 or in 2023.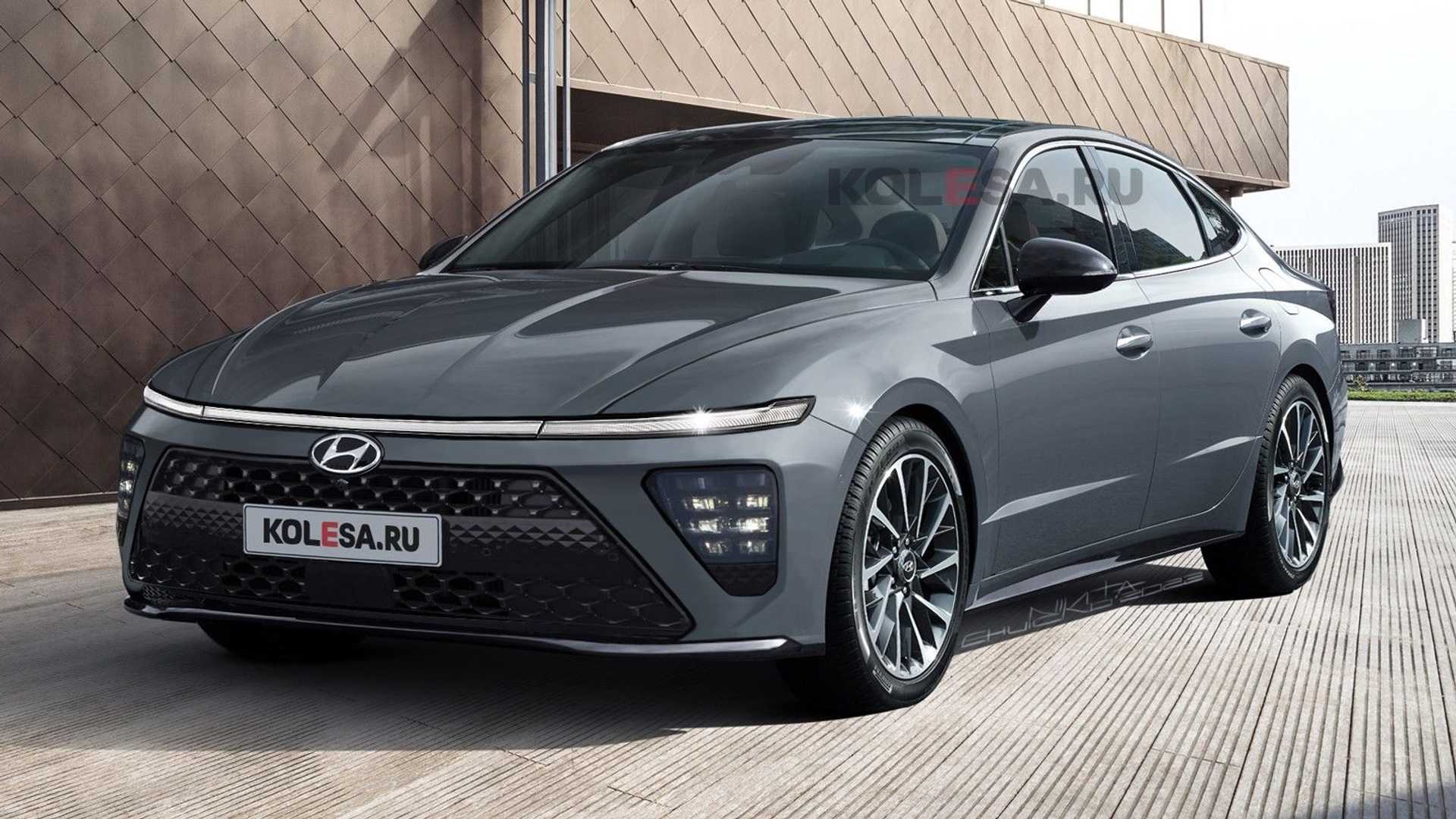 The Hyundai Sonata, like many other sedans in the United States and Europe, is beset by uncertainty. There have been reports surfacing on the internet suggesting that the long-standing nameplate may be phased out after the current generation. But before then - and if it happens - the Sonata will most likely be redesigned later this year or in 2023.
Sonata prototypes haven't been spied, but a recent report claims the vehicle will get a significant redesign. The sedan will continue to ride on the same platform and utilize similar technologies while benefiting from a fresh face and revised interior to keep it new for another three or four years on international markets.
Kolesa used this information to create two unique renderings of the updated Sonata. The front fascia, as you can see takes many design cues from the Hyundai Staria van, with a coast-to-coast LED strip sitting on top of a massive radiator grille and two lamps positioned in the corners of the bumper.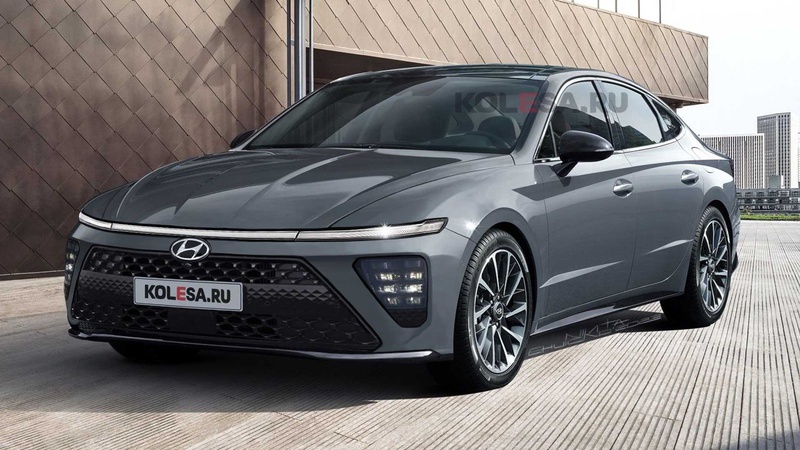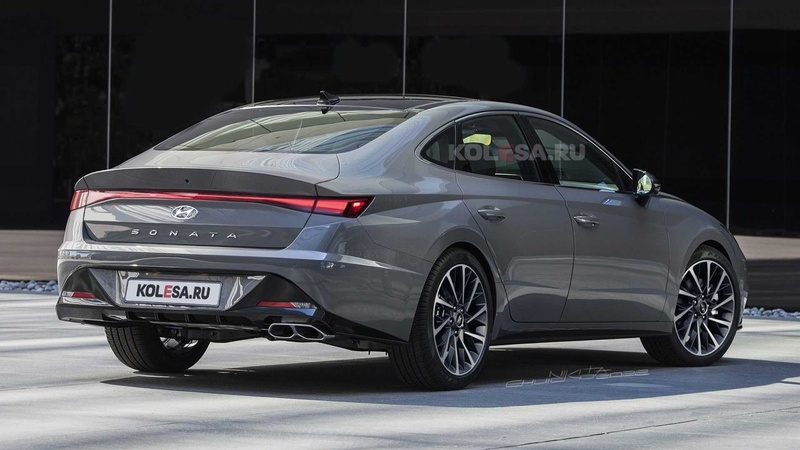 2023 Hyundai Sonata renderings
The rear of the vehicle doesn't change all that much, although the lights have a fresh form and no longer extend into the top of the hatch. The bumper gets some modifications as well, including a modified diffuser, which retains the current model's twin exhaust system. The wheel design remains unchanged, but it works with the new appearance well.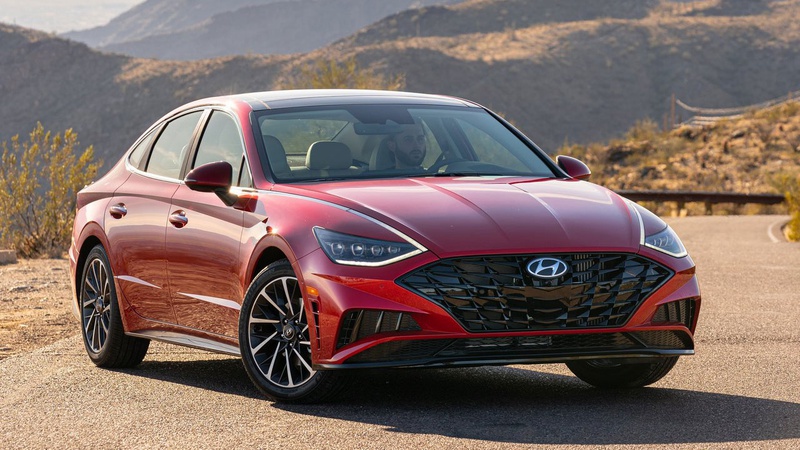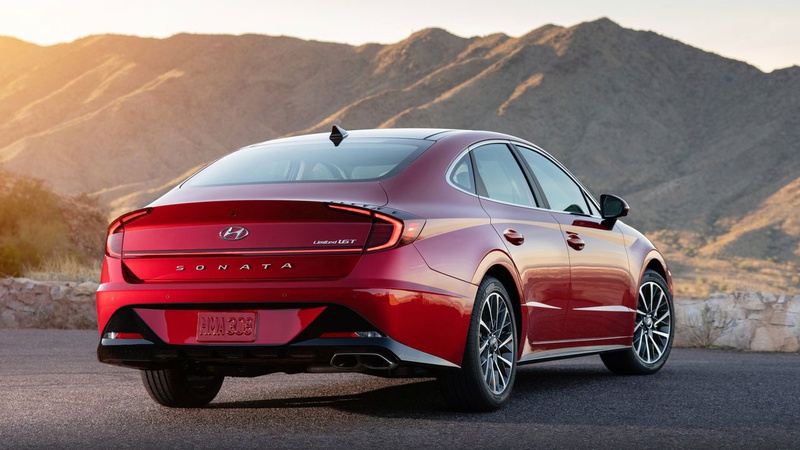 Current Hyundai Sonata
It shouldn't come as a surprise that reports of the Sonata's cancellation have begun to surface. On the US market, last year saw 76,997 units for the Sonata, compared with around 200,000 sales just a few years ago. With a major redesign on the horizon, the company will try to give the car one final boost of energy before it is phased out in 2020. Hyundai might also be waiting to see how the Toyota Camry and Honda Accord fare with their new generations before making a decision on the Sonata's future.
Source: Kolesa