The Minister of Defense of Ukraine, Oleksiy Reznikov, said that thanks to Australian Bushmaster armored personnel carriers, the Defense Forces of Ukraine reached the Oskil River and continue to liberate Kharkiv Oblast.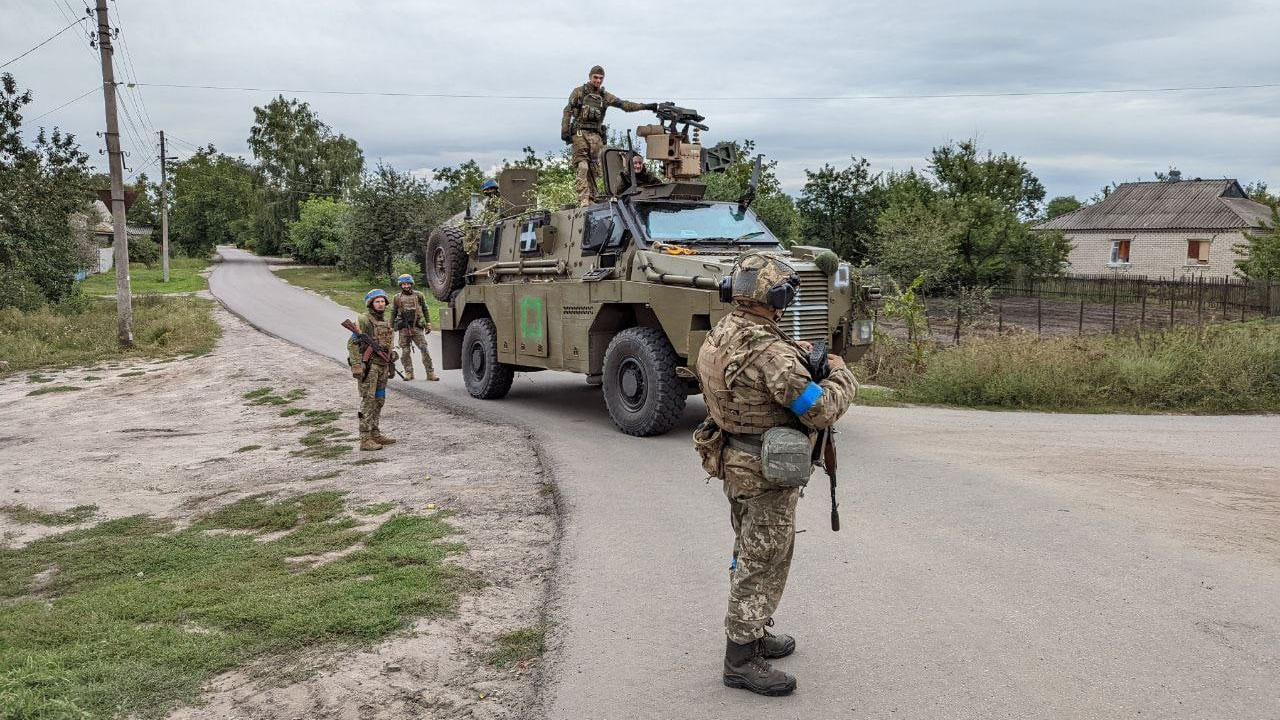 Servicemen of the Armed Forces of Ukraine used Bushmaster armored vehicles during the counteroffensive in the Kharkiv region.
Oleksiy Reznikov noted that for the sake of protecting freedom, Australian armored personnel carriers traveled halfway around the world, from Australia to Ukraine. He also thanked Australian Defense Minister Richard Marles, Ukrainian Ambassador to Australia Vasyl Miroshnichenko and Australians for their support.
On the video, which Minister of Defense published, Bushmaster are in the hands of fighters of the 80th airborne assault brigade of the Armed Forces of Ukraine. This military formation is based in the city of Lviv, and since February 24, 2022, it has been participating in repelling a full-scale Russian invasion of Ukraine.
For the sake of protecting Freedom, it traveled half the world, from the to the . 19,300 km across the Indian Ocean.
Sept2022.Thanks to "Bushmaster" #UAarmy came to the Oskil river & continued to liberate Kharkiv region.
Thank you for that @RichardMarlesMP @AmbVasyl & all people pic.twitter.com/UnI0cSbAUu

— Oleksii Reznikov (@oleksiireznikov) September 11, 2022
According to information from open sources, Ukraine received more than 20 Bushmaster armored vehicles manufactured by Thales Australia. This is a 4x4 wheeled vehicle that can carry up to 9 soldiers in a landing party. The armor meets the requirements of STANAG 4569, which means protection against 5.56 mm and 7.62 mm small arms, grenades and mines.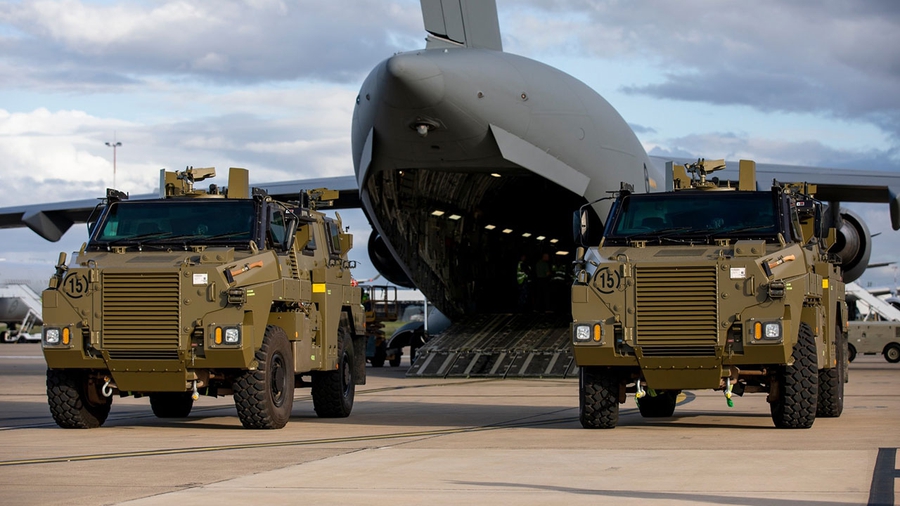 Bushmaster PMV for the Armed Forces of Ukraine in April 2022. Photo by the Australian Ministry of Defence
Bushmaster is not intended for storming fortified positions, but only for transporting military personnel to the area of ​​the mission. However, the vehicle in the video has a remote-controlled EOS R400-Mk2 combat module. It is equipped with an American automatic grenade launcher Mk. 19 Mod 3, which is capable of firing up to 390 rounds per minute.
Photo under the title: UAWeapons