If you think of luxury car brands, Lexus is likely one of the first that comes to mind. And while the company usually produces expensive sedans and SUVs, one of its dealerships uses a Tesla Model 3 to advertise some of its safety features.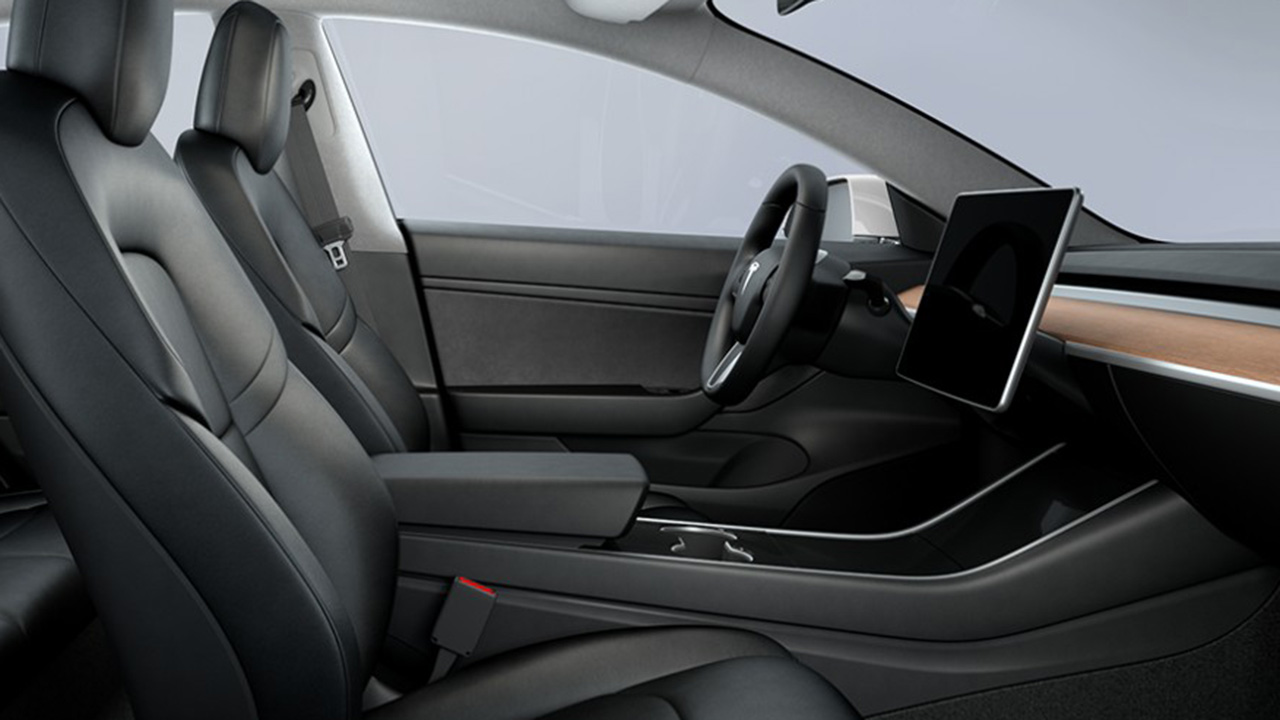 It's unclear why a New Zealand Lexus dealership used an image of a Tesla Model 3 in a safety ad on its Facebook page, but it's quite evident that the lady in the photo is sitting in a Model 3, not a Lexus. The dealership has since taken down the ad.
It was a picture of a woman sitting in a Model 3, though there's no real connection to Tesla. People are assuming it was probably an error by the dealer's social media team, since it was taken down and replaced with another photo.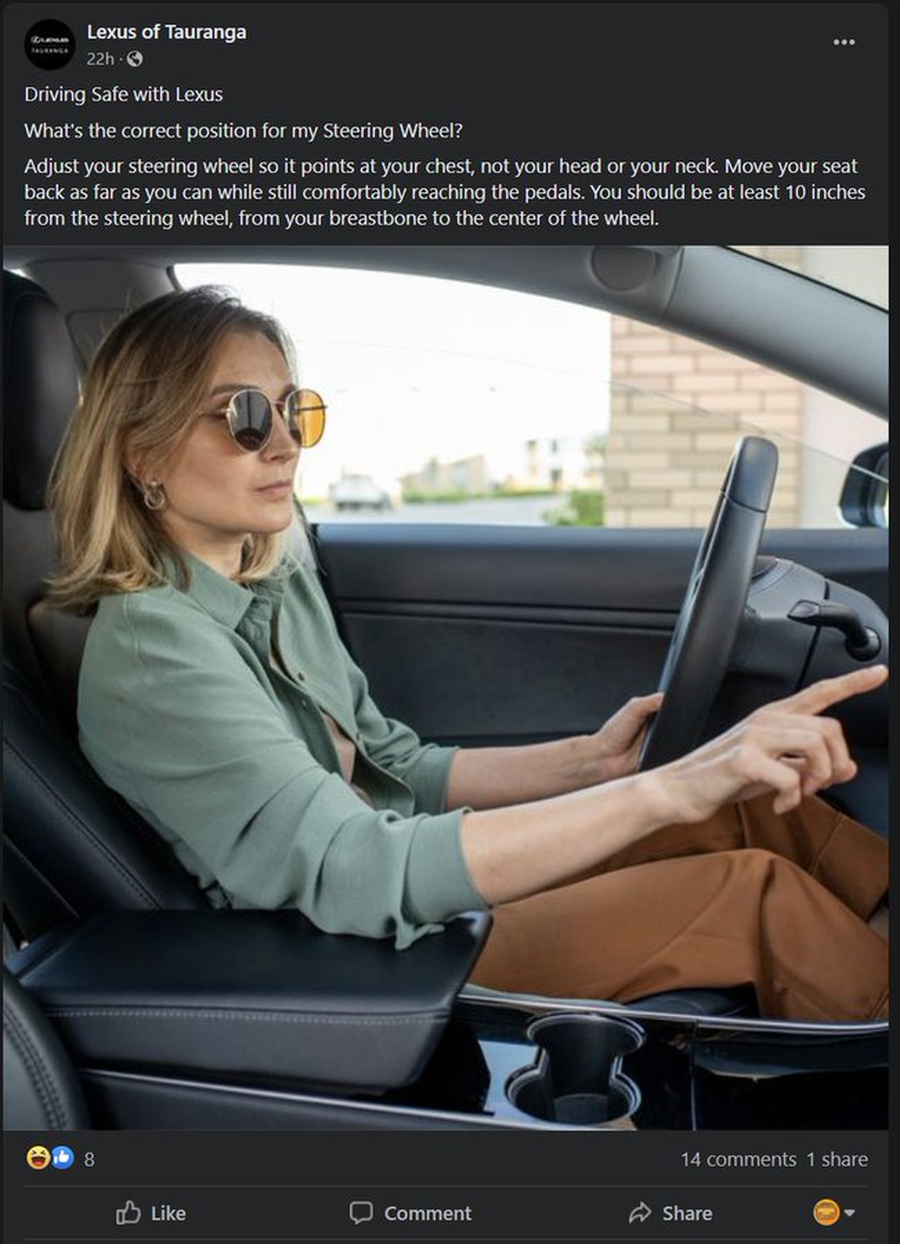 The current ad campaign from Lexus of Tauranga is all about safety. If you take a look at their Facebook page, the most recent post (dated September 8th, 2022) features a child and talks about proper seatbelt positioning. This follows in line with an earlier image they posted featuring the Model 3 and related steering wheel positioning tips.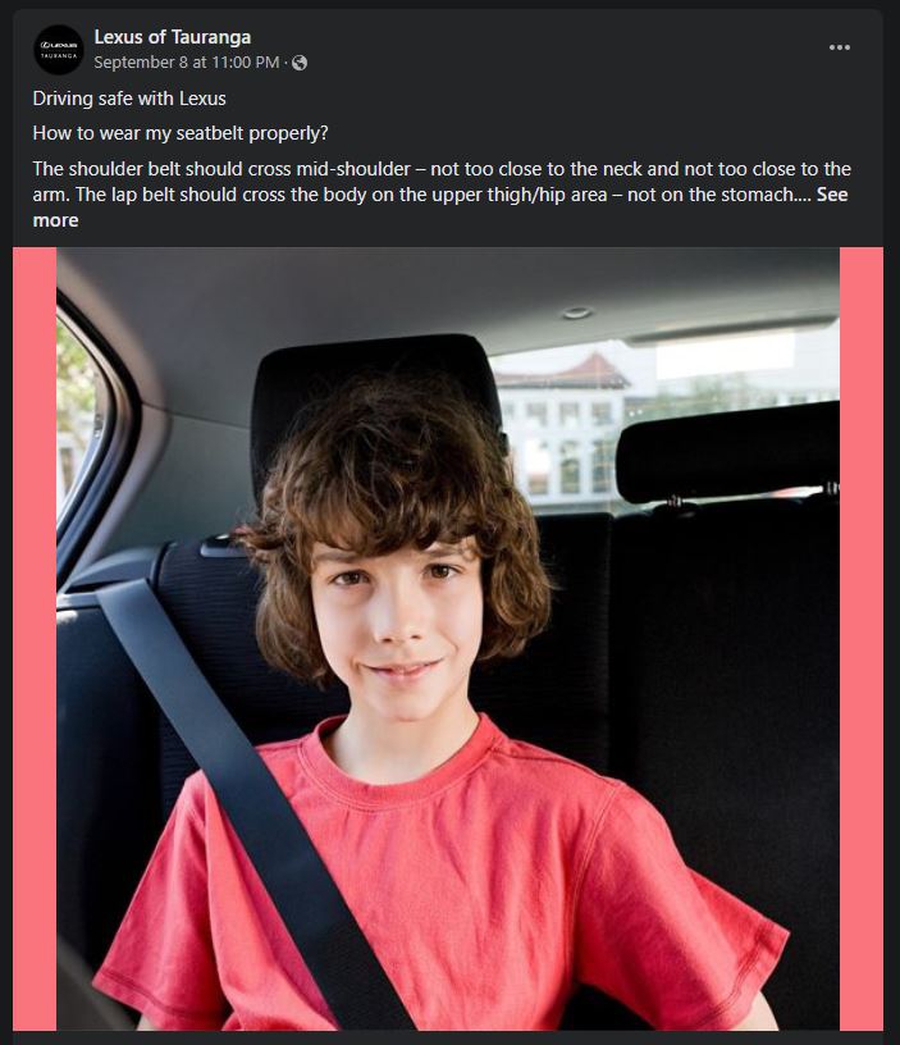 In any case, no one is safe from human error. We've all made mistakes, especially when we're tired or not paying attention. So while it's funny to see this mix-up, let's not forget to be sympathetic towards the person who made it. We've all been there.
Source: InsideEVs