Rostislav Prokop, a digital artist, has created a modern version of the classic 1970s Pontiac muscle car. While it is unlikely that the concept will be brought to life, it demonstrates a lot of potential.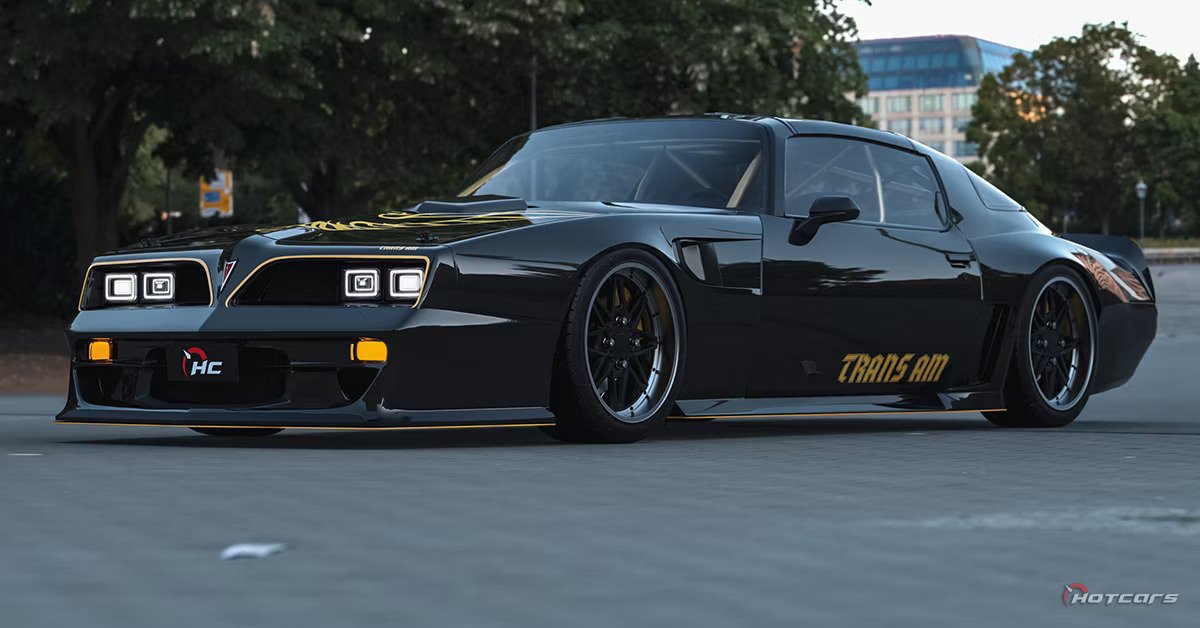 The 1977 version of the Pontiac muscle car has a strong following among car enthusiasts and movie fans. But what might a modern version of this classic vehicle look like? Digital artist Rostislav Prokop from HotCars has shared a rendering that provides an answer. Prokop has managed to retain all the classic features of the '77 Trans Am while incorporating modern elements that make it feel like a brand new car.
Prokop has maintained the black paint and made only minor adjustments to the gold accents. The iconic firebird emblem is still present, but the artist has enhanced the car's underlying features. The hood, twin rectangular headlights, and front end retain their original shape, but Prokop has added a more prominent front bumper with larger vents to give the car a lower stance and a more aggressive look. In addition, Prokop has added vents and panels to the sides of the car to complement the changes made to the front.
Prokop has given the rear end of the car a complete overhaul, featuring wide arches and a deeper bumper with modern-style diffusers. However, the artist has paid homage to the original design by keeping the shape of the taillights and updating them with a futuristic LED surround. This updated version of the Trans Am is an exciting and desirable vision for any car enthusiast, and it would be great to see it brought to production.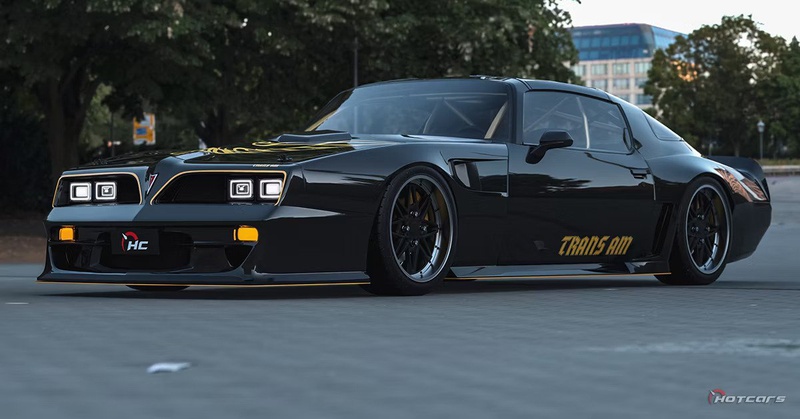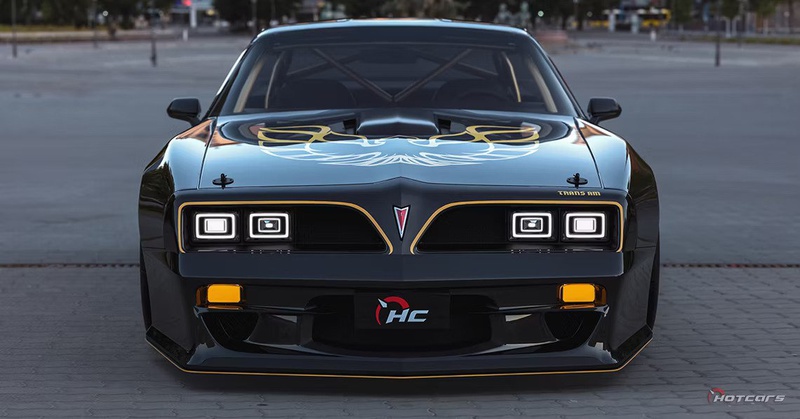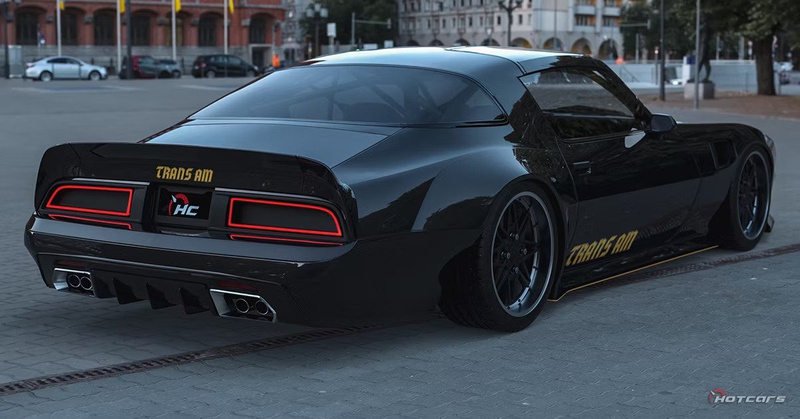 Despite its iconic status and flashy exterior, the 1977 Pontiac Trans Am was not known for its speed among muscle cars. If it were to make a comeback, its 6.6-liter V8 engine would need a significant upgrade. It's interesting to consider what could be under the hood of this updated version. One possibility could be the 5.5-liter V8 from the 2023 Corvette Z06. Alternatively, a modified version of the 6.2-liter supercharged V8 from the Camaro ZL1, with 1,000 horsepower, could make this Trans Am a formidable rival to the Dodge Hellcats and Shelby Ford Mustang GT500s on the road.
The Pontiac brand had a significant impact on America's auto industry, producing a range of popular models from muscle cars to sedans. However, the brand was discontinued in 2010 due to financial struggles and a shift in consumer preferences. Despite its eventual demise, Pontiac left a lasting legacy in the American automotive market, with its classic models still highly sought after by collectors and enthusiasts.
Source: Hot Cars