Bentley celebrated a historic sales year in 2022, selling 15,174 vehicles, a four percent increase from the previous year. The luxury automaker's best-selling model was once again the Bentayga SUV, accounting for 42 percent of the company's global sales, up two percent from 2021.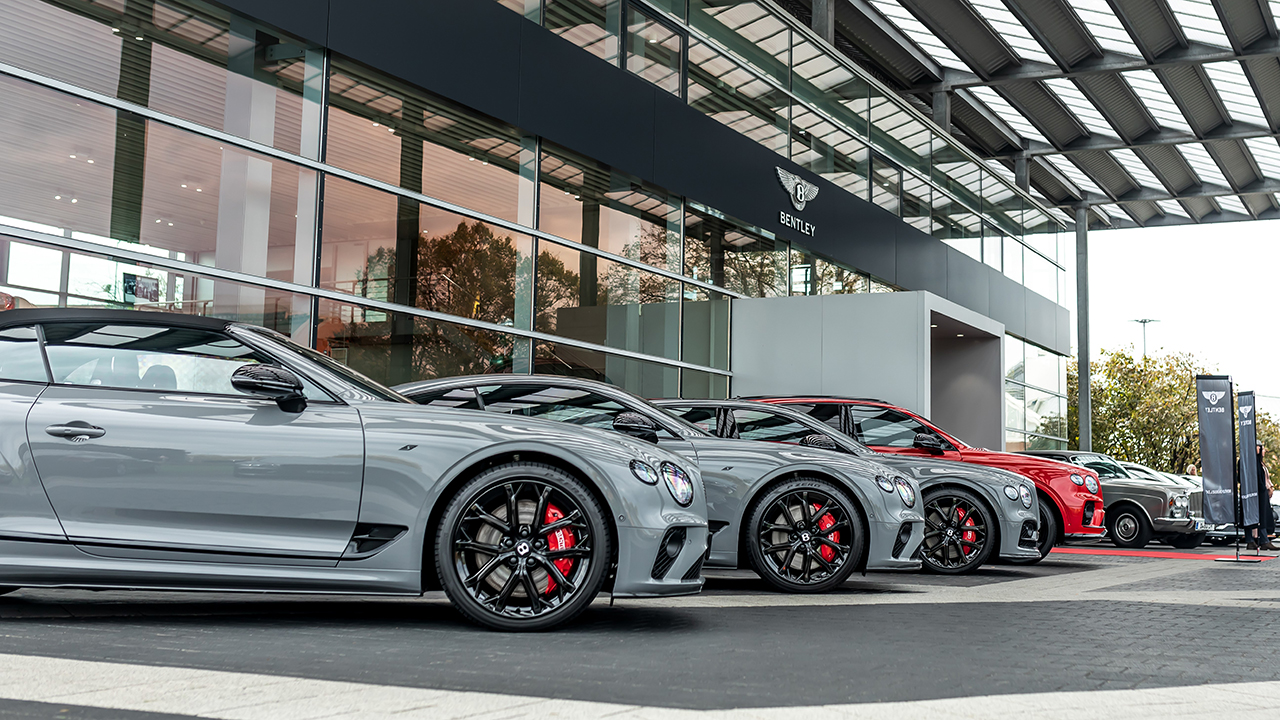 The Continental GT and GT Convertible were the second most popular models, making up 30 percent of total sales. The high-performance GT Speed variants also represented a significant portion, at 31 percent. The Flying Spur sedan saw strong sales as well, with its new hybrid version accounting for 30 percent of the model's sales. In the UK, the hybrid Flying Spur accounted for an even higher percentage of sales, at 65 percent.
In terms of regional performance, the Americas remained Bentley's top market, with 28 percent of total sales, followed by mainland China, Hong Kong, and Macau, accounting for 25 percent of sales. Europe was the third strongest market for Bentley, making up 19 percent of sales, followed by the Asia Pacific at 13 percent and the UK at 10 percent. The Middle East, Africa, and India represented just 6 percent of Bentley's sales in 2022.
Amidst continuing challenges and an uncertain global economy, today we announce record operating profits for the first nine months of 2022. Profits more than double, to €575 million, compared to the same period last year.

Find out more - https://t.co/x7CD31rKb6 pic.twitter.com/fI53NfcjKs

— Bentley Newsroom (@BentleyComms) November 2, 2022
Despite the challenges of another unpredictable year, the company was able to deliver a third consecutive record sales year, according to Bentley Chairman and CEO Adrian Hallmark. He attributes this success to the brand's strength, operational excellence, and strong global demand across different markets and models.
Every market saw an increase in sales, with the Asian Pacific region seeing the largest growth at 23 percent compared to the previous year. China, Europe, the UK, and the Middle East all saw increases of 9, 11, 12, and 6 percent, respectively. With a presence in 65 countries and 241 retailers, the company looks forward to continued growth.
Bentley has also been boosted by its hybrids and Mulliner brand. Demand for Mulliner's exterior paint has doubled since 2020 and personal commissions have tripled. The company is also moving forward with its Beyond100 plan, with the goal of achieving full electrification by 2030.
Source: Bentley