Subway has revealed plans to add charging parks to select restaurants, called Subway Oasis, that will have charging canopies with multiple ports, picnic tables, restrooms, and even playgrounds for diners.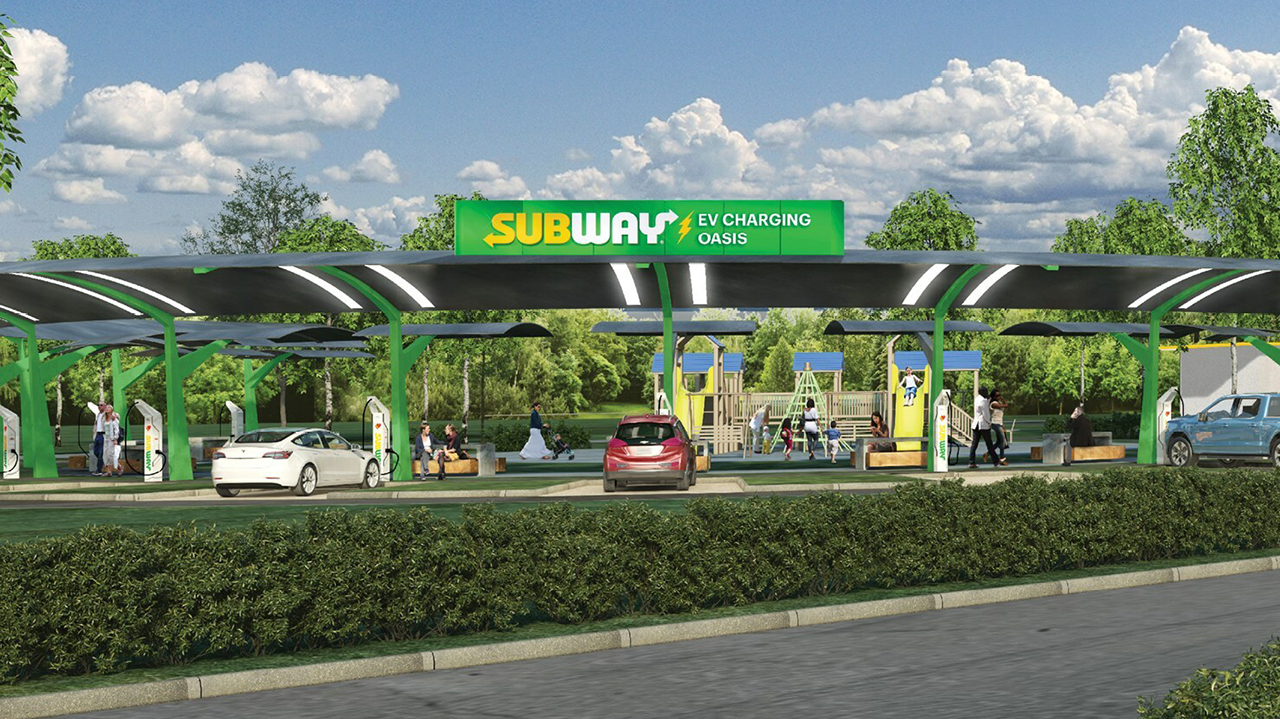 Subway wants to create an oasis where diners can enjoy their meals while charging their electric vehicles. The sandwich chain announced that it plans to build EV charging parks at select restaurants, which it calls Subway Oasis. These parks will have charging canopies with multiple ports, picnic tables, restrooms, green space, and even playgrounds for children.
The company is partnering with GenZ EV Solution and RED E Charging to open these parks, but it has not yet revealed where or when the first Subway Oasis will be built. Subway is also planning to open smaller fast-charging EV stations at new or newly remodeled restaurants across the US this year.
Subway's partnership with GenZ EV Solutions will allow EV customers to receive discounts while waiting for their cars to charge. The company is constantly exploring new ways to innovate and exceed its guests' expectations for a high-quality, convenient experience, according to Mike Kappitt, chief operating and insights officer of Subway.
Taco Bell is one of the first fast-food chains to announce plans to add public EV charging stations to its restaurants. A Taco Bell restaurant near San Francisco already has six fast-charging EV stations that provide a 100-mile charge in 20 minutes or less for about $20. However, Subway did not specify how much it would cost consumers to charge their cars at their new charging stations.
Subway's move towards building charging parks and smaller EV charging stations at its restaurants is a step towards encouraging the use of electric vehicles and promoting sustainable practices. With its partnership with EV tech startups and the addition of fun elements such as playgrounds and picnic areas, Subway is making charging an electric vehicle a more pleasant and enjoyable experience for diners.
Source: Subway