Renault is currently working on a new generation of the Renault Master, with spy images confirming that the work is well underway. The prototype vehicles have been spotted wearing both van and flatbed structures, giving a glimpse into what the new generation of this workhorse will offer.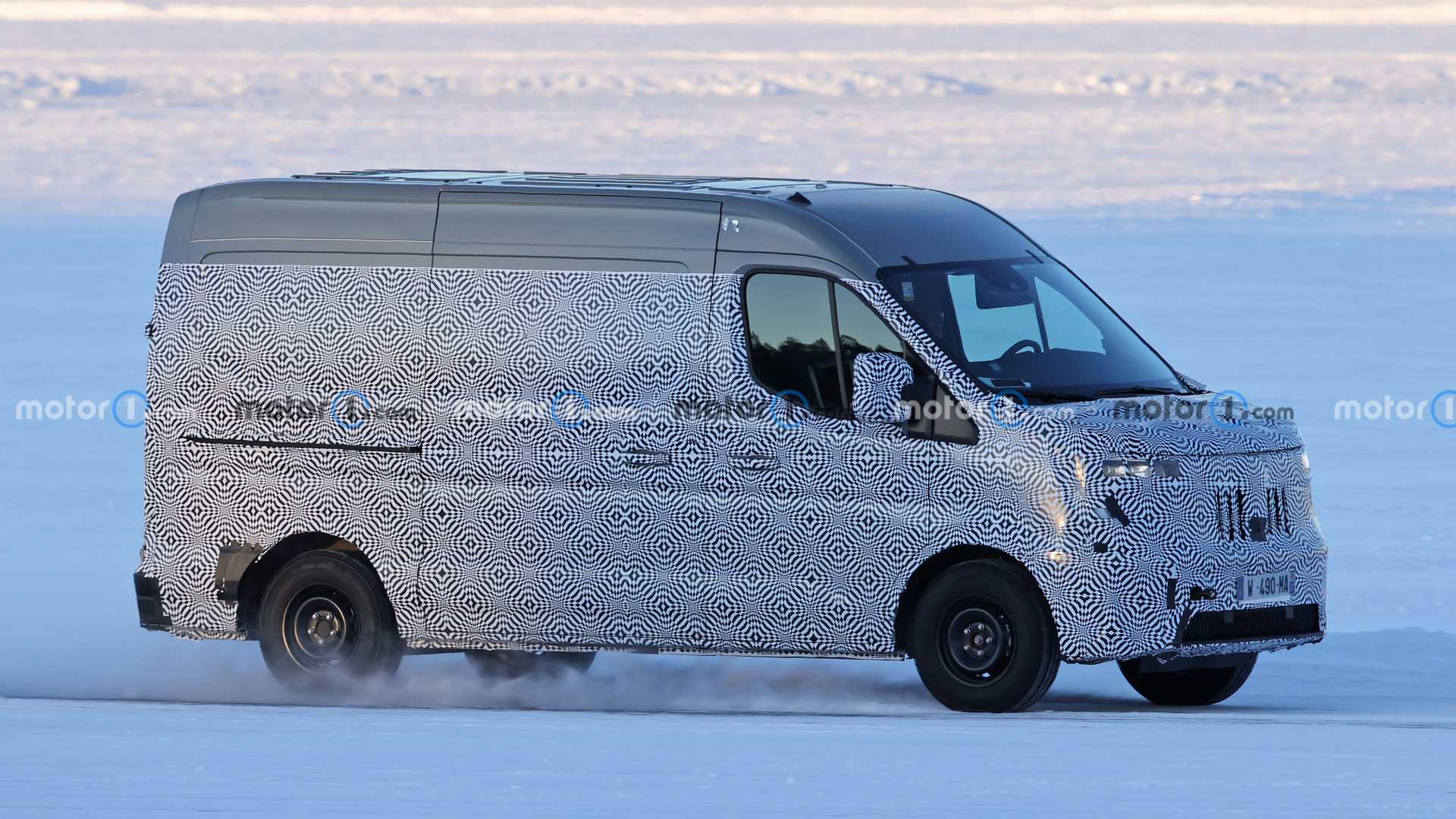 The current-generation Renault Master is widely used across Europe as a reliable work vehicle. However, the current model is 13 years old and in need of an upgrade. The latest spy images of the new prototype vehicles indicate that Renault is making significant progress in developing a new generation of the popular workhorse.
This is the second time that the Master test vehicles have been spotted out and about, with the latest sighting in clear skies providing a detailed look at the new design. The camouflaged wrap still covers the majority of the vehicle, but the outline of the new grille and headlight arrangement is visible. The new grille appears to be wider, stretching to the sides and meeting with high-mount headlights. The door windows on the new model appear smaller, but still retain their overall shape.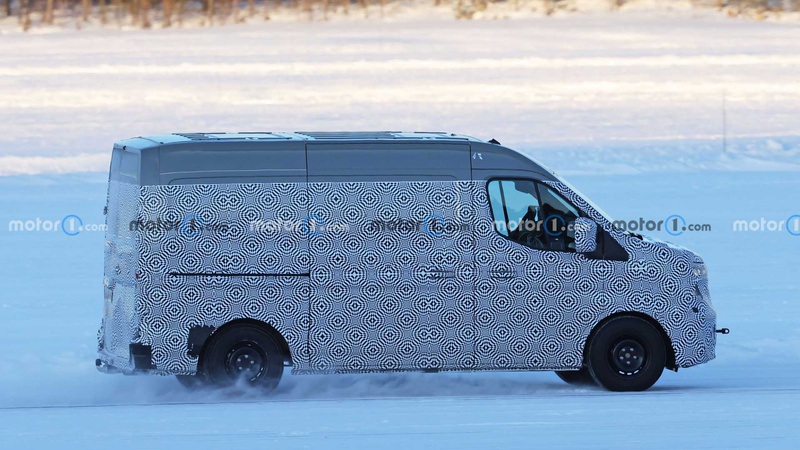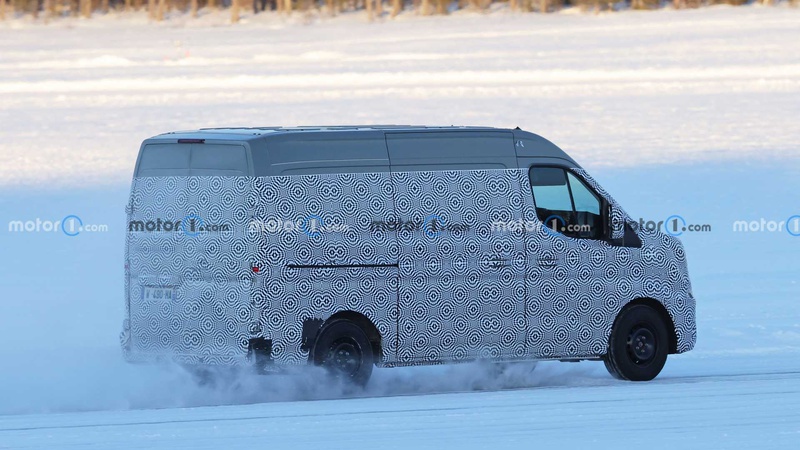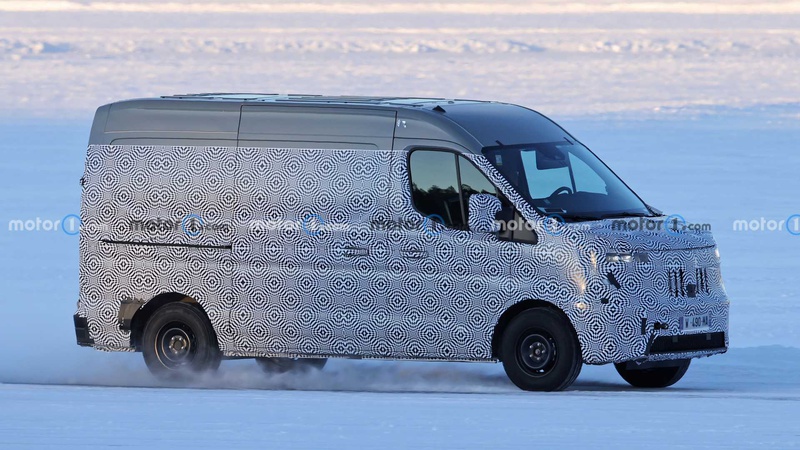 New Renault Master Van Prototype
One of the vans spotted includes a charging port, indicating that this is a full-on electric vehicle. Motor1 suggest that the electric version could have slightly different styling on its face. Meanwhile, opting for internal combustion should still provide a diesel engine.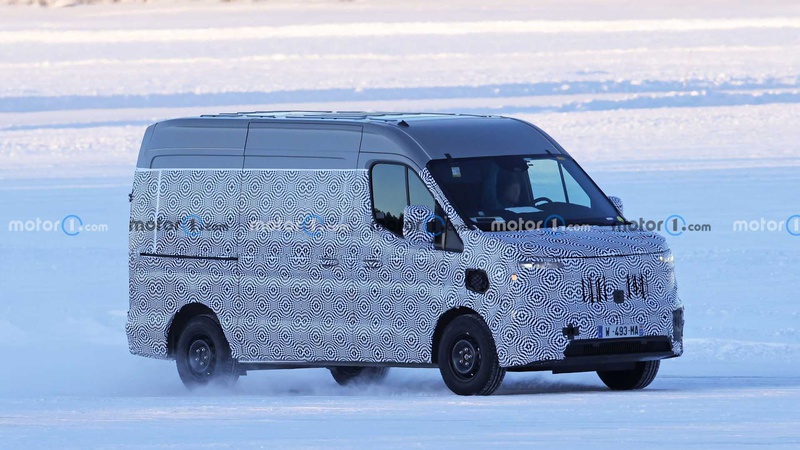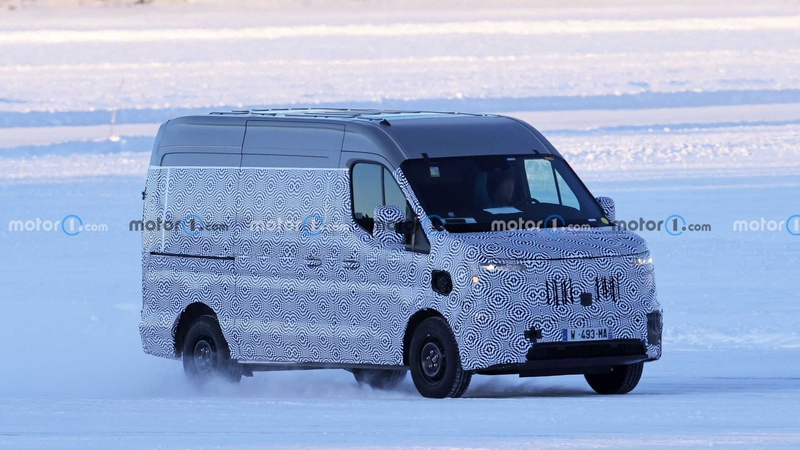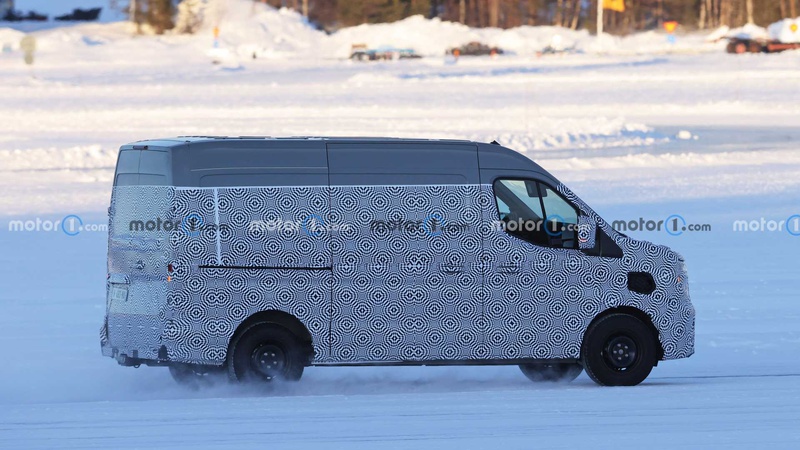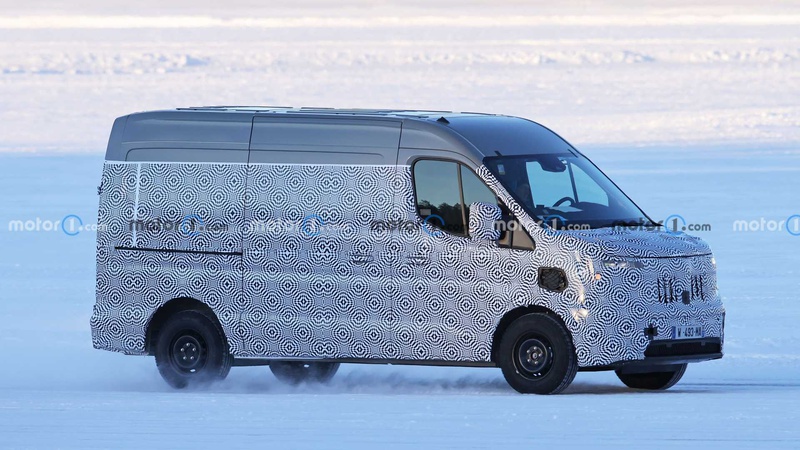 New Renault Master Van Prototype
The flatbed prototype gives us an opportunity to literally see what's under the skin behind the cab. Large leaf springs with a solid axle are easy to spot, and this model appears to be front-wheel drive as there is no driveshaft or rear differential visible. All-wheel drive options will be available, and Renault is expected to offer an electric version of the Master designed from the ground up to use batteries and motors.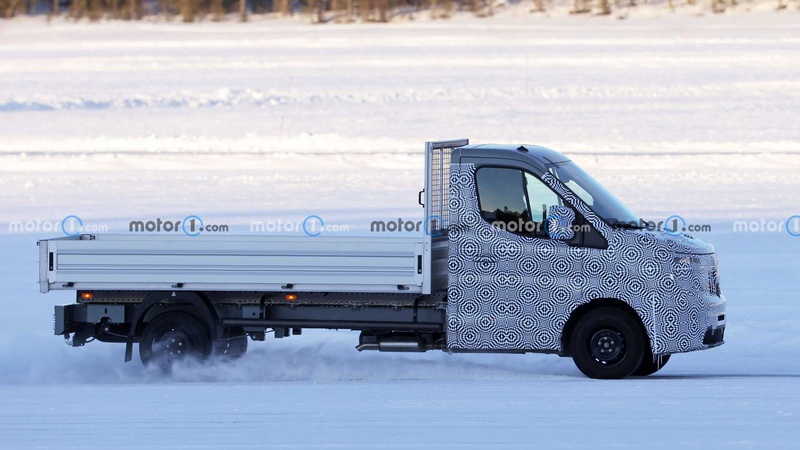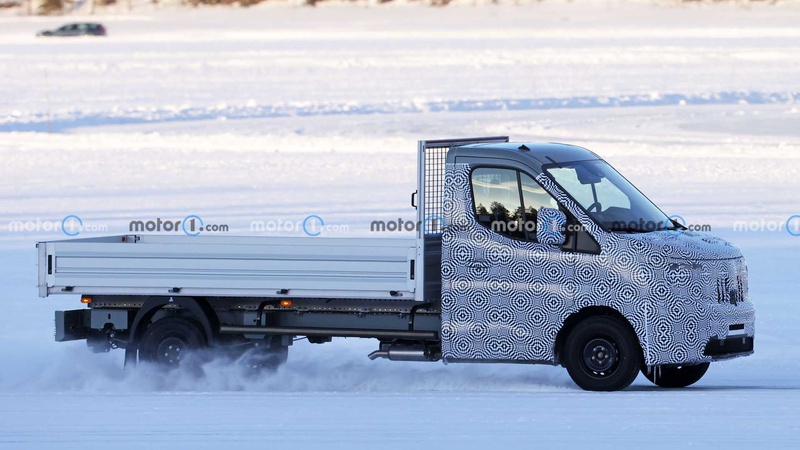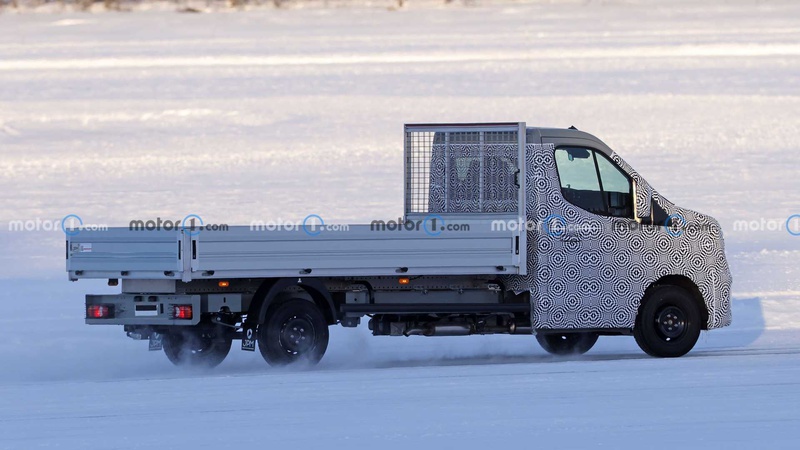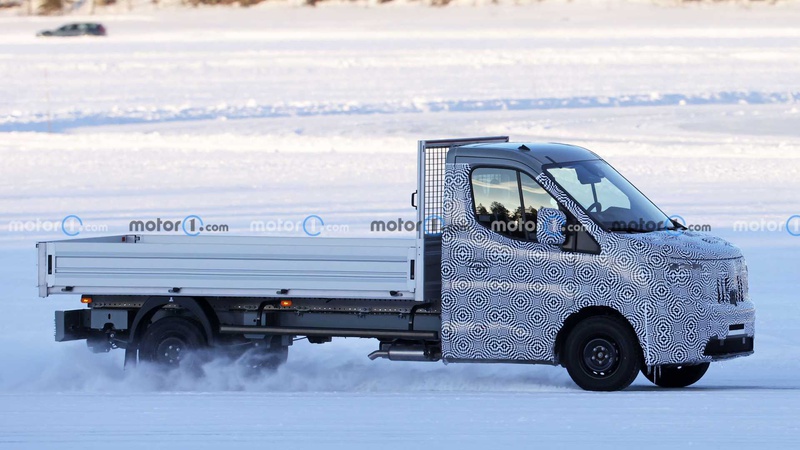 New Renault Master Flatbed Prototype
The new Renault Master is expected to debut in 2024, with a potential release as a 2024 or 2025 model depending on the timing. While the work vehicles generally don't follow the same update schedule as mainstream vehicles, the new generation of the Renault Master is expected to provide significant upgrades and improvements for those who rely on this workhorse.
Source: Motor1