Mitsubishi has announced its new mid-term plan called "Challenge 2025," which will emphasize hybrids, plug-in hybrids, and electric vehicles by ramping up development. The company plans to launch a total of 16 new cars within the next five years, with nine of them being either partially or entirely electrified.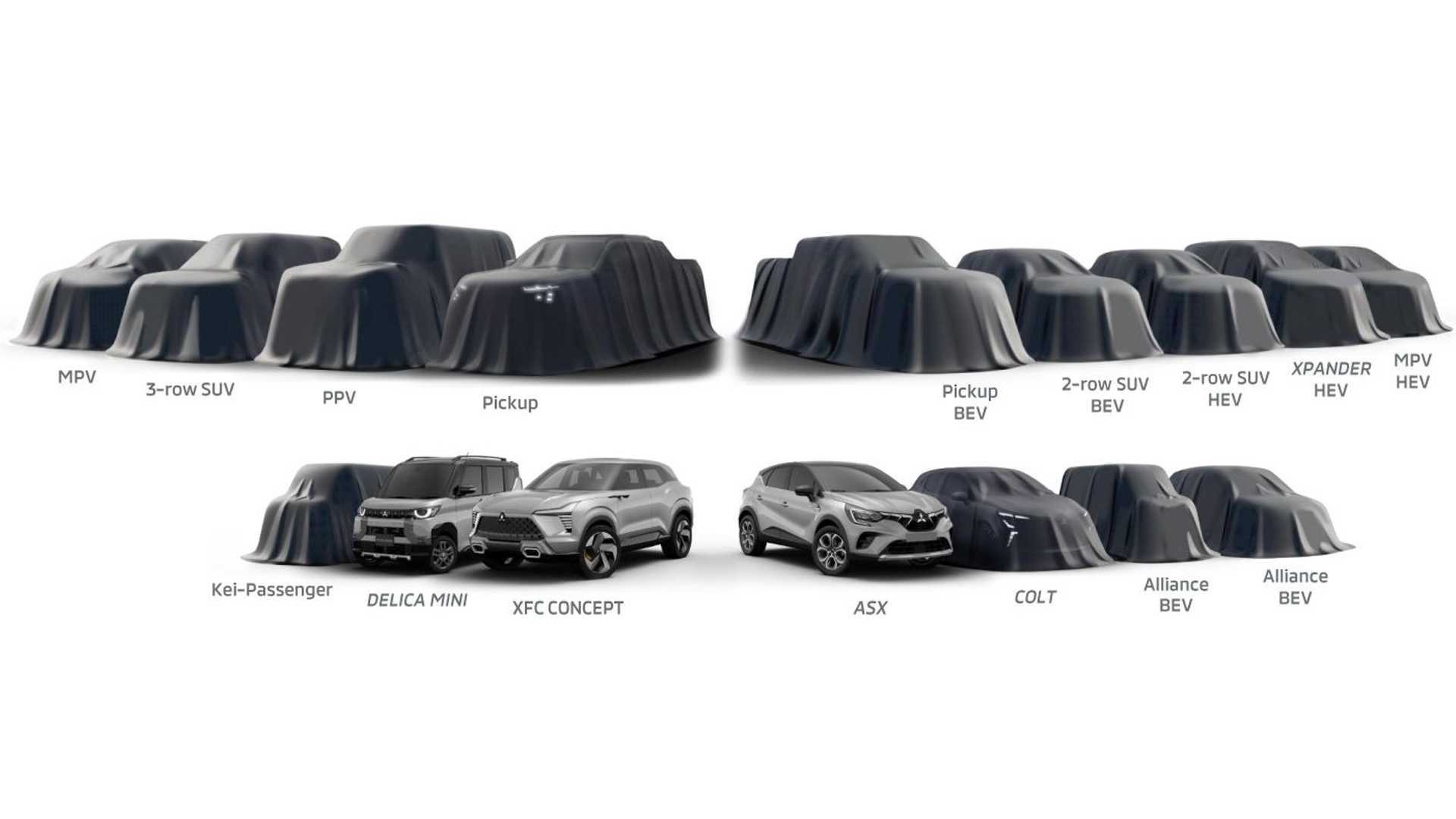 As part of the plan, Mitsubishi plans to launch a new pickup truck by 2024, followed by a Pickup-based Passenger Vehicle (PPV) about a year later. Both of these vehicles will be powered by combustion engines. In addition, the company plans to launch a three-row SUV, a two-row hybrid SUV, and several ICE and hybrid vehicles.
By 2028, Mitsubishi intends to launch several electric vehicles, including a pickup truck, a two-row SUV, and two additional EVs developed in collaboration with Renault and Nissan. To achieve this goal, Mitsubishi plans to invest $1.5 billion (200 billion yen) to source the necessary batteries. The company hopes to have half of its global sales represented by electrified cars by 2030, and to reduce CO2 emissions across the range by 40 percent in the next three years.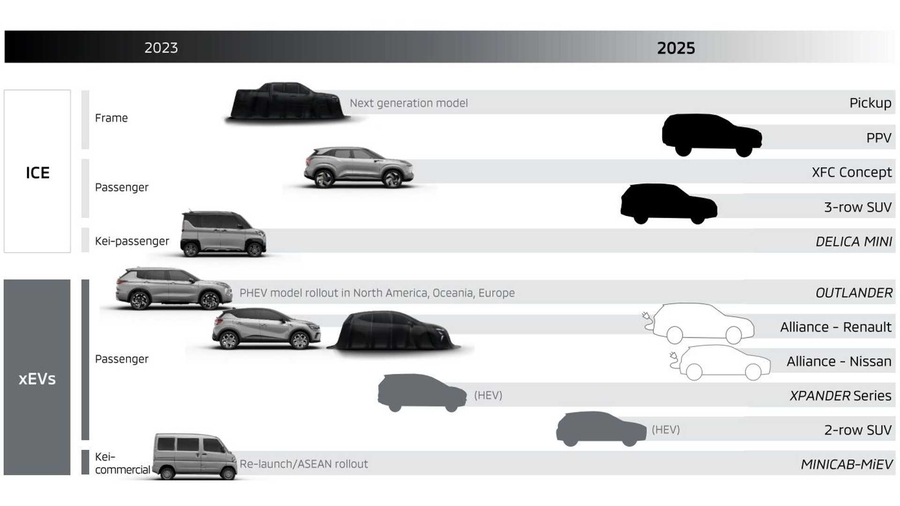 Looking further ahead, Mitsubishi aims to have a lineup consisting solely of hybrid and electric models by 2035. To achieve this goal, the company plans to strengthen ties with its alliance partners Renault and Nissan. The next Colt, set to be released later this year, will essentially be a reskinned Clio, indicating a closer relationship with Renault.
For North America, Mitsubishi is planning to collaborate closely with Nissan to develop an "enhanced and electrified product lineup" over the next three years.
Source: Mitsubishi