A 1989 BMW E30 M3 Convertible has sold for a whopping $101,770 at Collecting Cars, making it a highly sought-after modern classic car. With only 781 convertible models built, this particular car has been extensively restored by BMW Group Classic, and is well-presented both mechanically and cosmetically.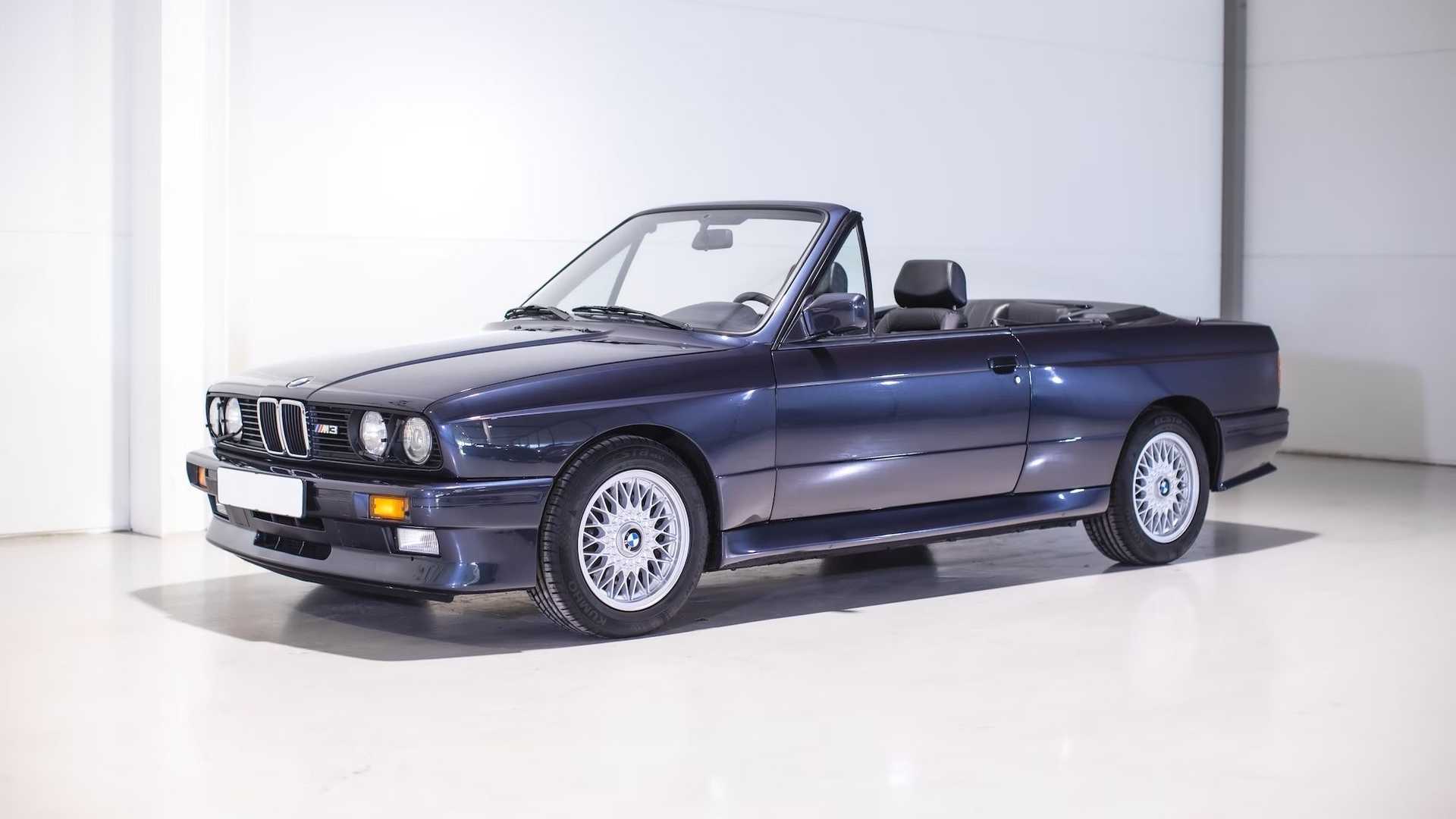 The BMW E30 M3 Convertible is a modern classic car that is both rare and highly coveted. It is not often that one sees this model listed for sale or on the road, with only 781 Convertible models built. However, one such car was recently sold at Collecting Cars for 95,500 euros or around $101,770 at the current exchange rates.
This particular 1989 E30 example is relatively fresh considering its age, with only 80,407 kilometers (49,963 miles) on the clock. It boasts a soft Macao Blue Metallic paint job, a dark blue fabric top, and a black interior with leather accents, front sports seats, an M-spec steering wheel, air conditioning, and a BMW Bavaria C Electronic radio head unit. The car's body is complemented by a set of original and restored alloy wheels.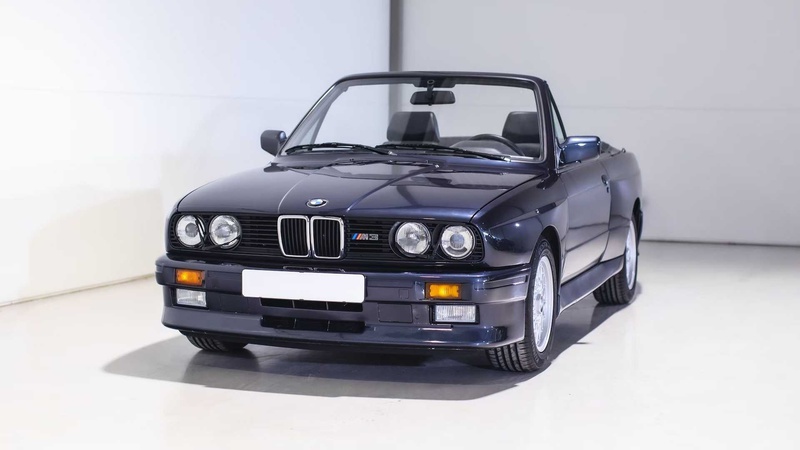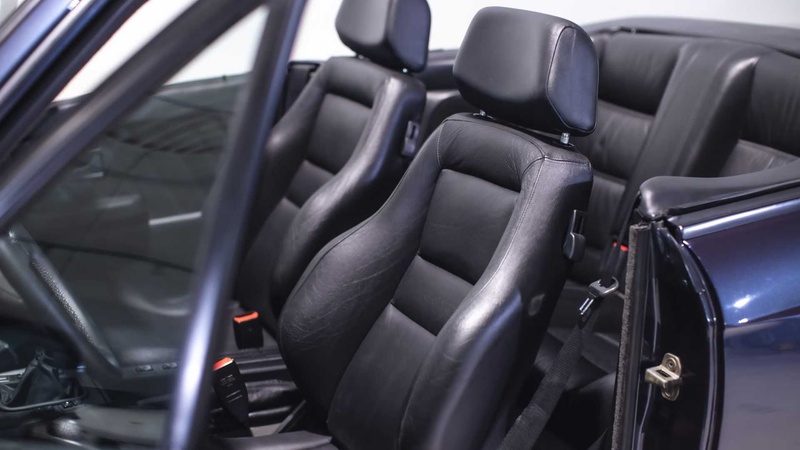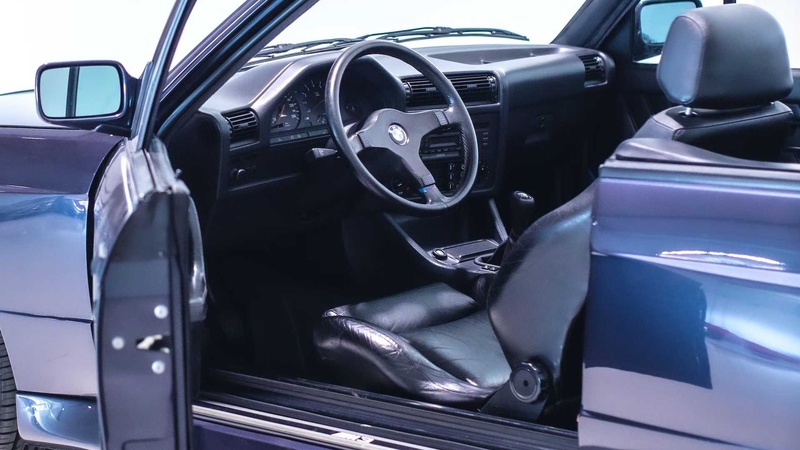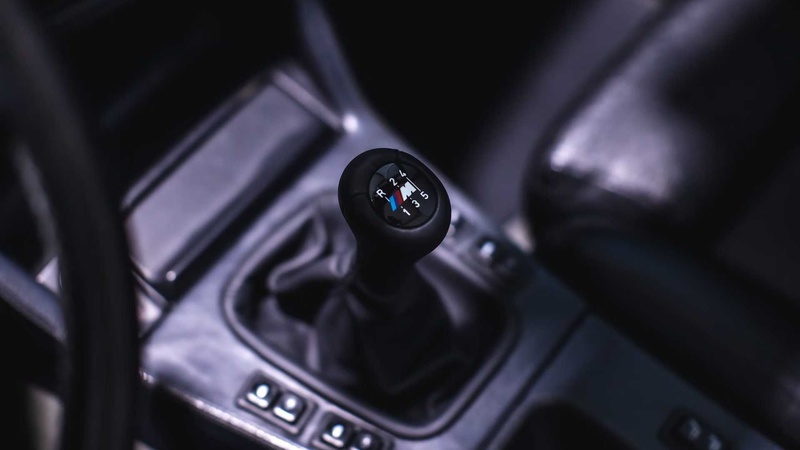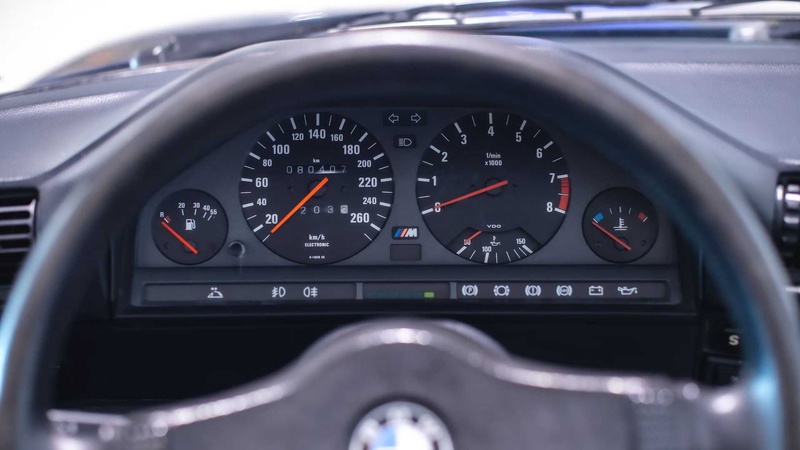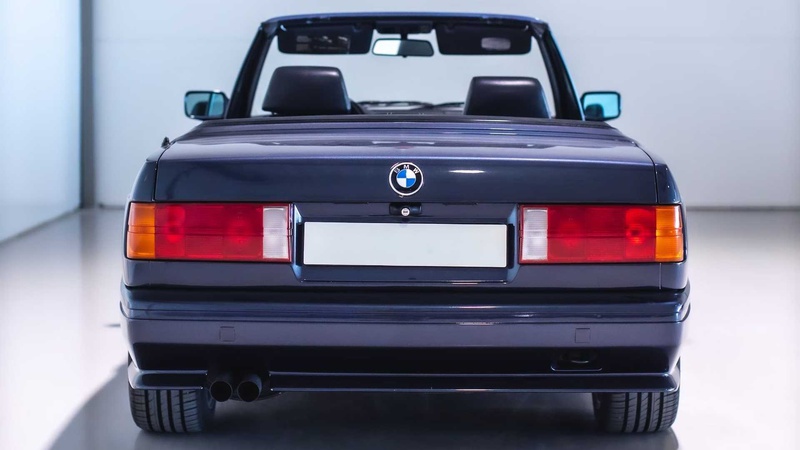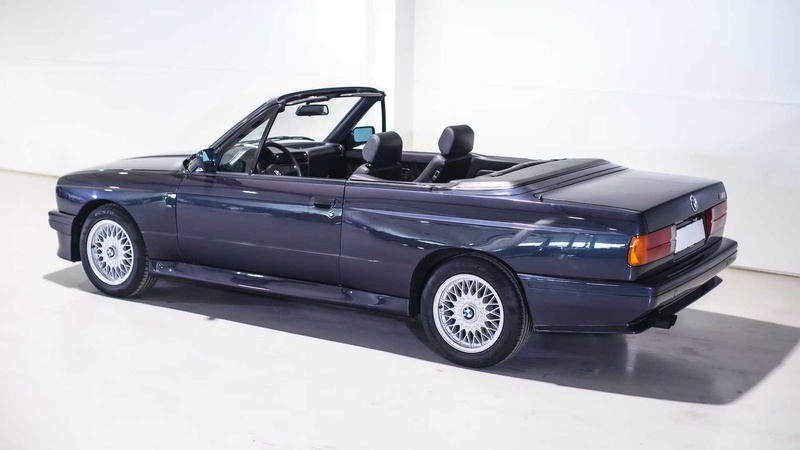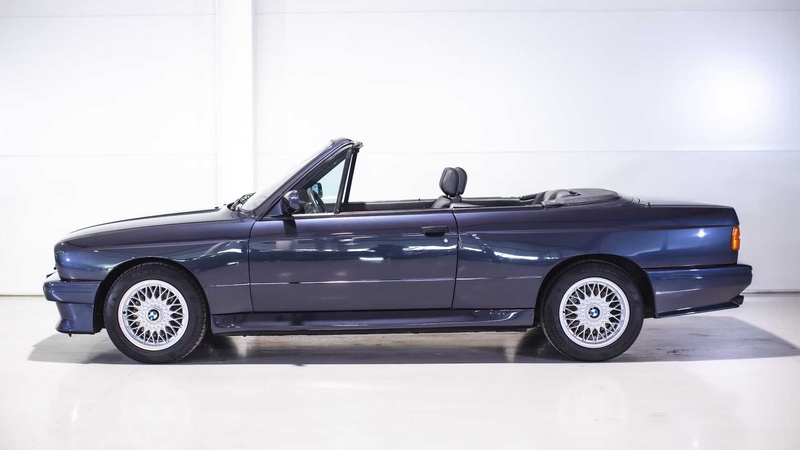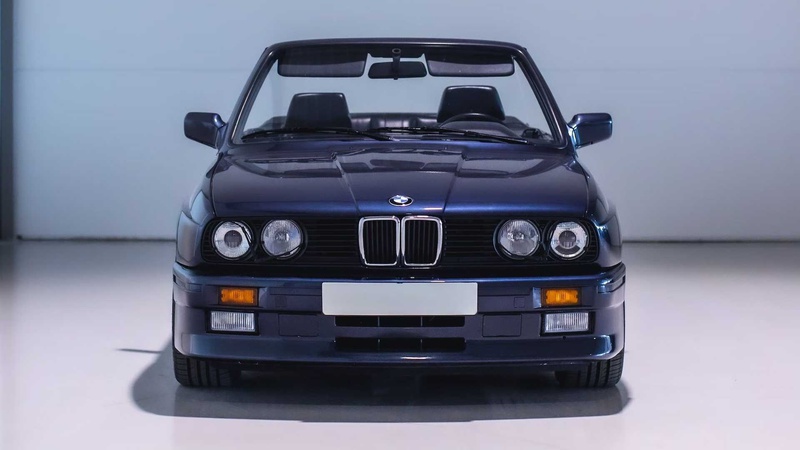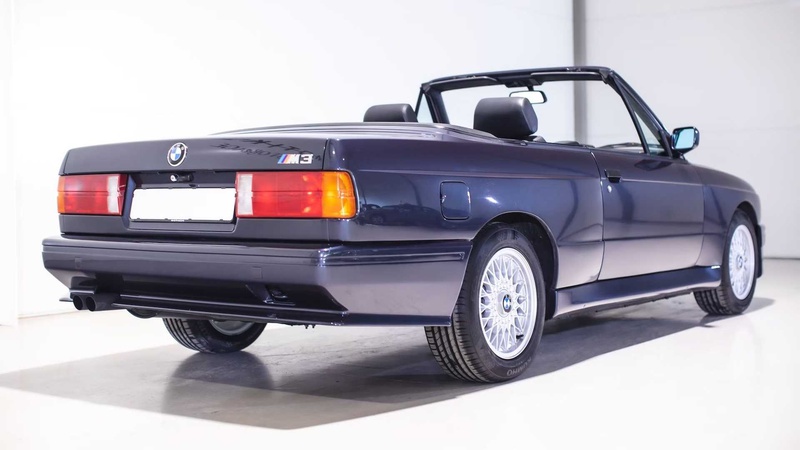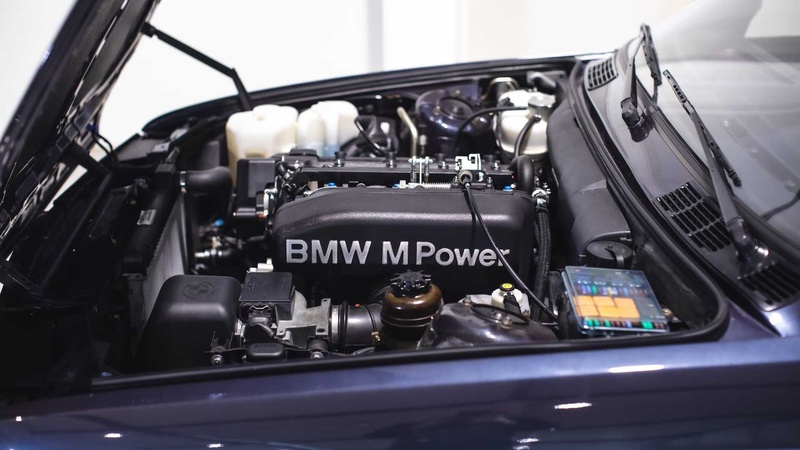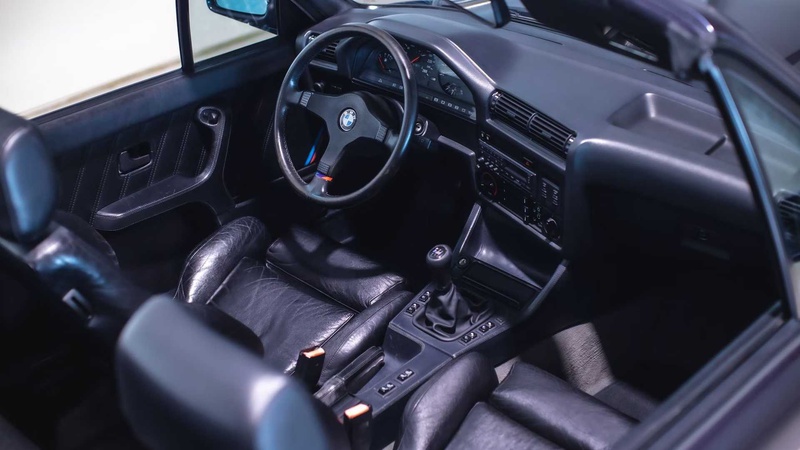 1989 BMW M3 Convertible
1
2
3
4
5
6
7
8
9
10
11
12
13
Moreover, this classic car was extensively restored by BMW Group Classic, making it a very well-presented car both mechanically and cosmetically. As part of the complete mechanical restoration, the car received an engine swap with a BMW M5 motor and transmission. However, this was later replaced with a correct S14-type M3 engine and transmission by BMW Group Classic. The gearbox, gear shaft, brake hoses, oil cooler, propshaft, rear axle drive, muffler, air conditioning pipes, condenser, filter-dryer, fan, and compressor were all replaced during the restoration.
According to the seller, the automobile is in excellent condition both inside and outside. The Macao Blue Metallic paintwork has recently undergone a water polish, and it looks fantastic. The black leather interior has also been treated to revitalize the leather upholstery. BMW Service Dusseldorf executed the last service in June 2021, which includes the annual maintenance as well as the replacement of brake discs and pads.
Source: Collecting Cars