There's a new Skoda Kodiaq SUV on the way and spy photographers in Sweden have managed to capture some images of a prototype being tested in cold weather conditions. The car is covered in camouflage, but the photographers were able to take detailed pictures of the vehicle from all angles.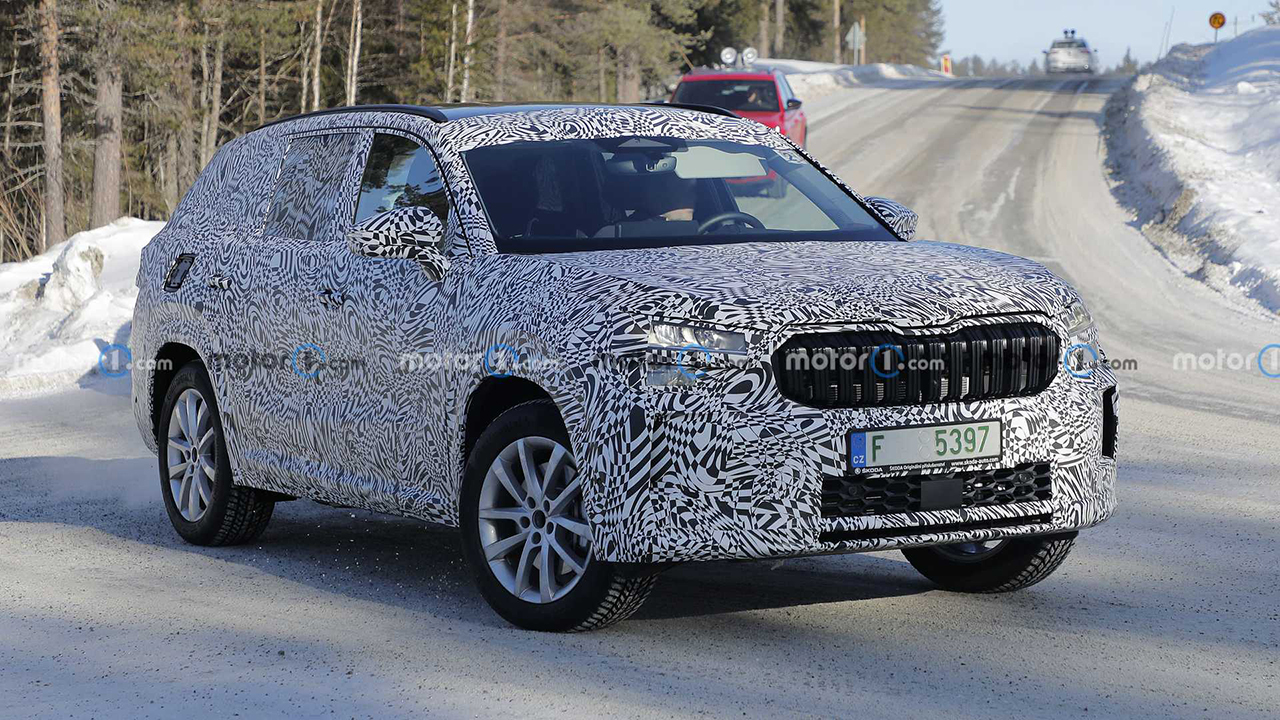 The front of the new Skoda Kodiaq SUV will look quite similar to the current model, with a big, friendly grille and thin headlights on either side. The grille appears to be a bit larger than before. Looking at the lower part of the front bumper, we can see that the grille extends all the way to the vents on the corners. The mesh pattern of the grille at the bottom should match the size of the one at the top, then gradually get smaller as it moves towards the sides.
Taking a look at the side of the new Skoda Kodiaq, we can see that the car has Continental snow tires with 18-inch wheels on at least one of the trim levels. At the back of the car, we can see the same taillights that we saw in earlier pictures. These taillights were previously thought to be temporary, but now we can see that they are the final design. Although there aren't any exhaust tips visible, the car is not an electric vehicle. The exhaust outlets are hidden underneath the rear bumper.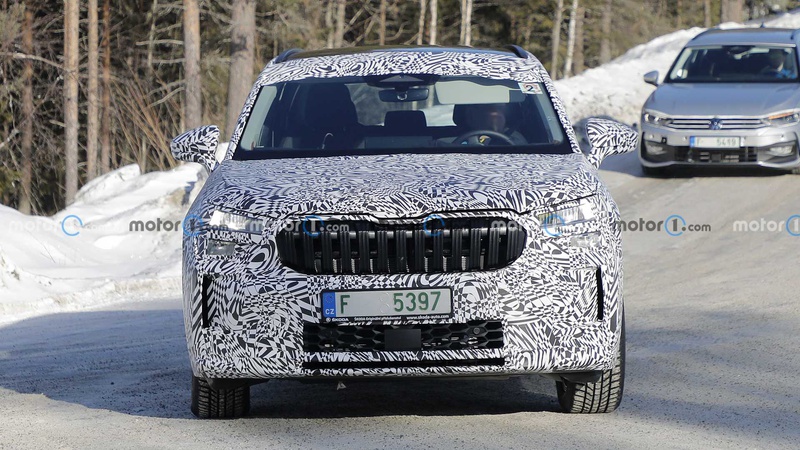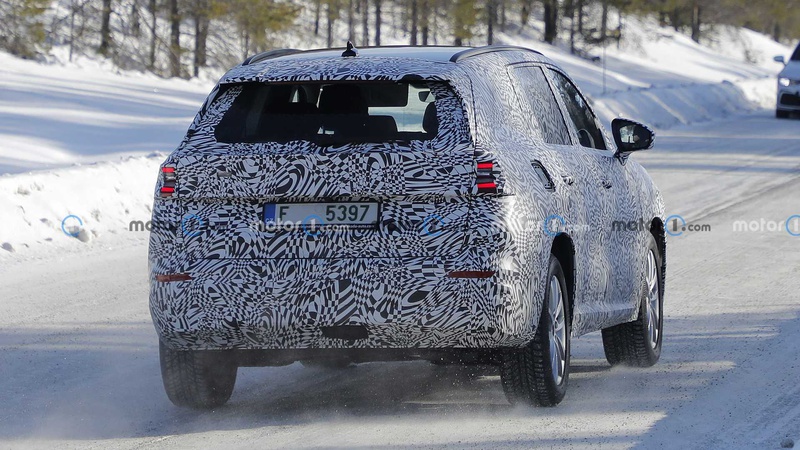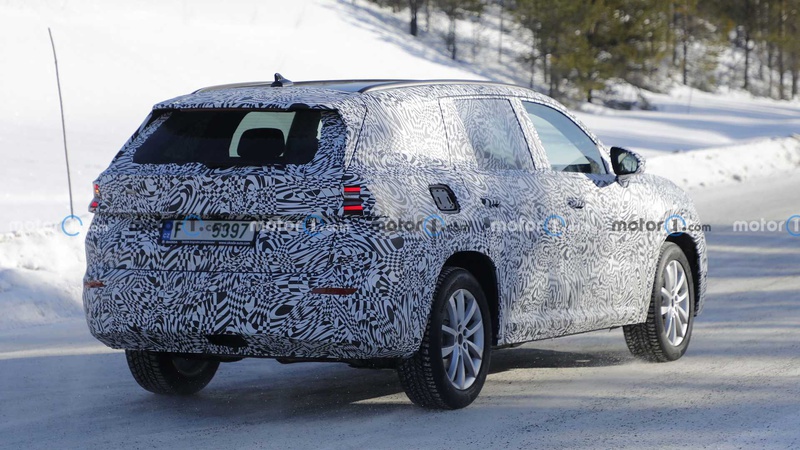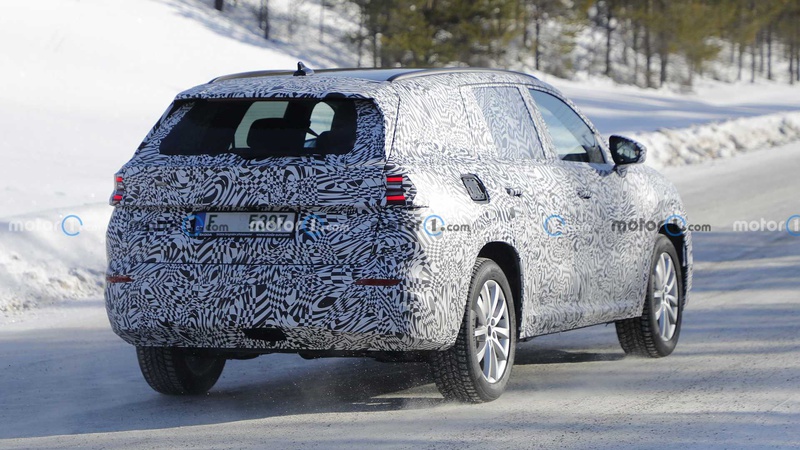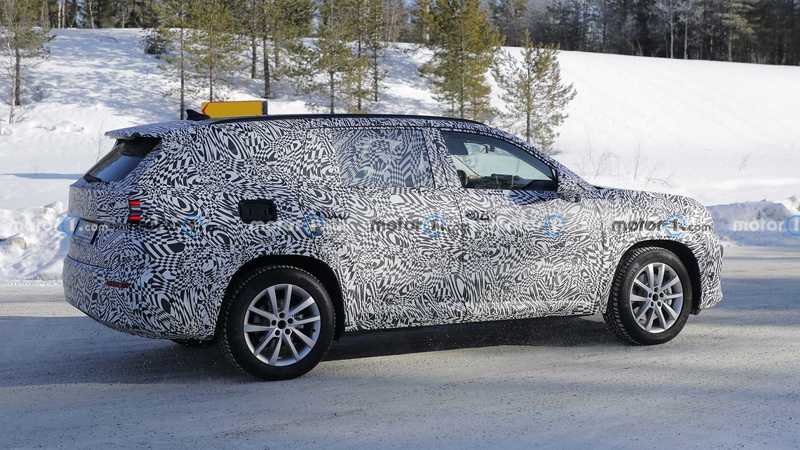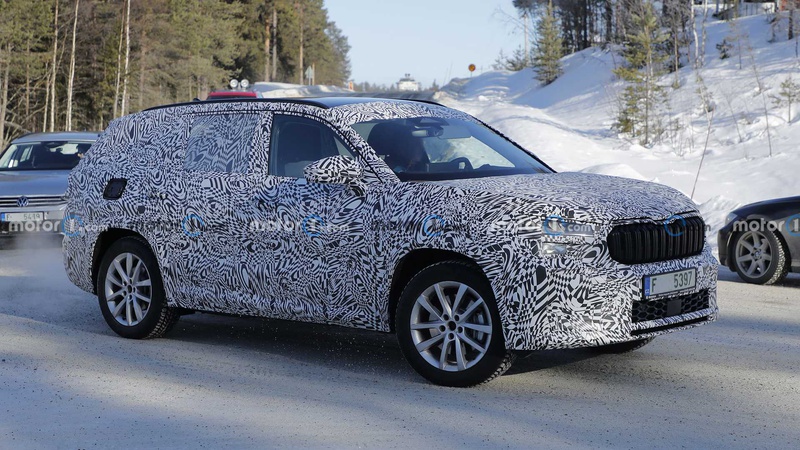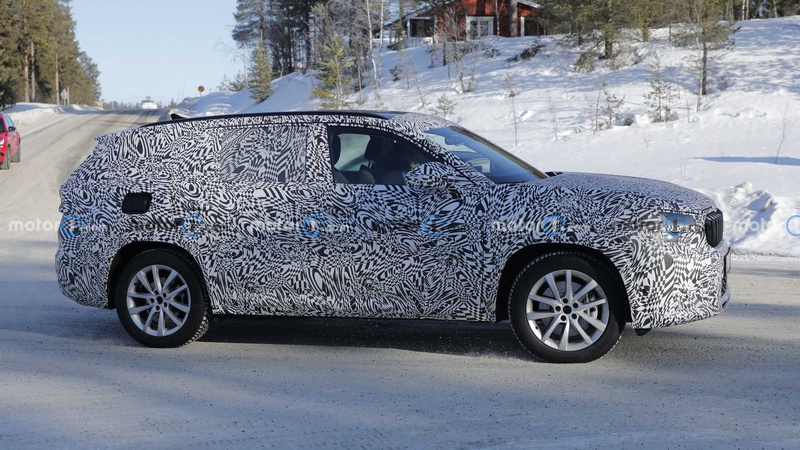 New Skoda Kodiaq Winter Test Spy Photos
We haven't had a chance to see the interior of the new Skoda Kodiaq yet. However, we can see through the windshield that there is a large center touchscreen that appears to be mounted in a "floating" style. While this is a next-generation model, it is built on the same MQB platform as the current Kodiaq. It's uncertain how this will affect the powertrain options, but we can expect hybrid and plug-in hybrid models to be available.
Skoda is working quickly to release the new Kodiaq SUV. The current generation of the car was updated in 2021, and it was previously reported that a new model would be released in 2023. Based on this information, it's likely that the new Kodiaq will debut towards the end of 2023 and be available as a 2024 model-year vehicle.
Source: Motor1