Pagani's latest creation, the Huayra Dinamica Evo, is a one-of-a-kind super roadster commissioned by an anonymous customer. This Italian masterpiece boasts gold/yellow accents and a powerful AMG twin-turbo V12 engine, making it a true standout in the world of exotic cars.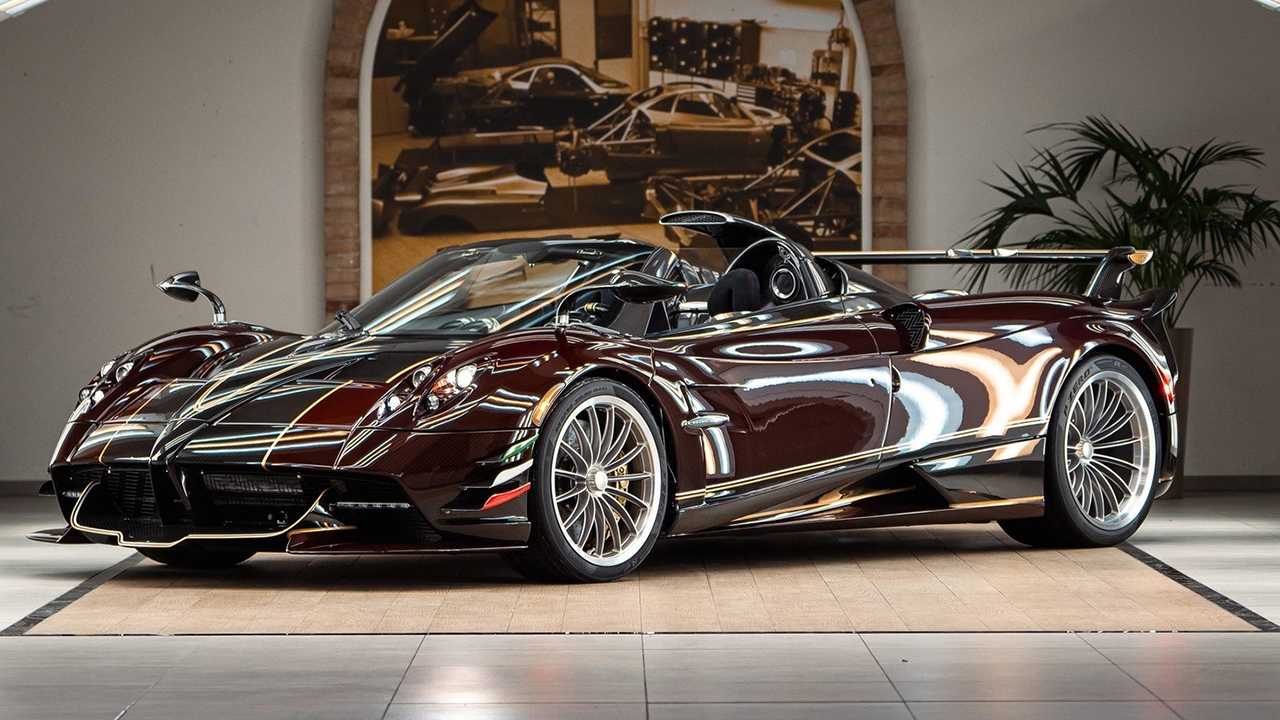 Huayra Dinamica Evo super roadster was commissioned by an anonymous customer to Pagani's Grandi Complicazioni division, which specializes in customization. The company didn't issue an official press release detailing the build but communicated its existence through its social media channels.
The Huayra Dinamica Evo is a one-off creation that was designed to "give shape to a customer's dreams," according to Pagani's customization studio. The car's brown body may seem a little boring for a supercar, but it has gold/yellow accents that give it visual focus points. Italy's flag can be found on the front splitter winglets, while the side mirrors have a modified shape. Those orange markers on the front fenders are a strong hint that this Huayra was commissioned by a US customer and will soon be shipped to its new home in America.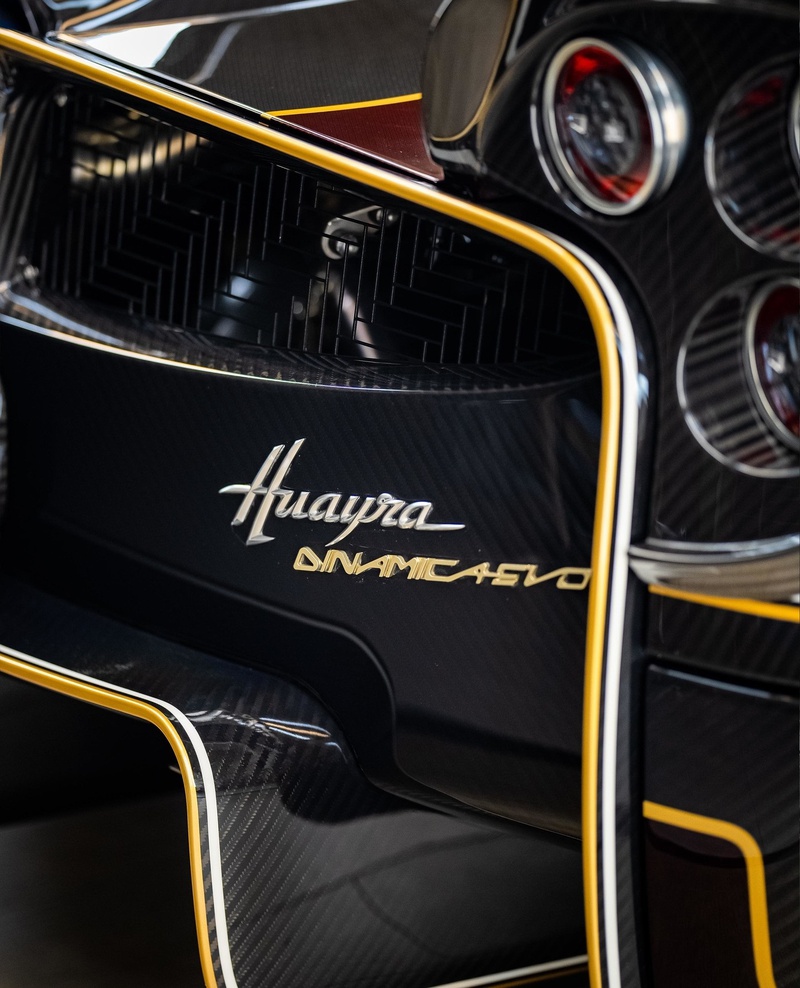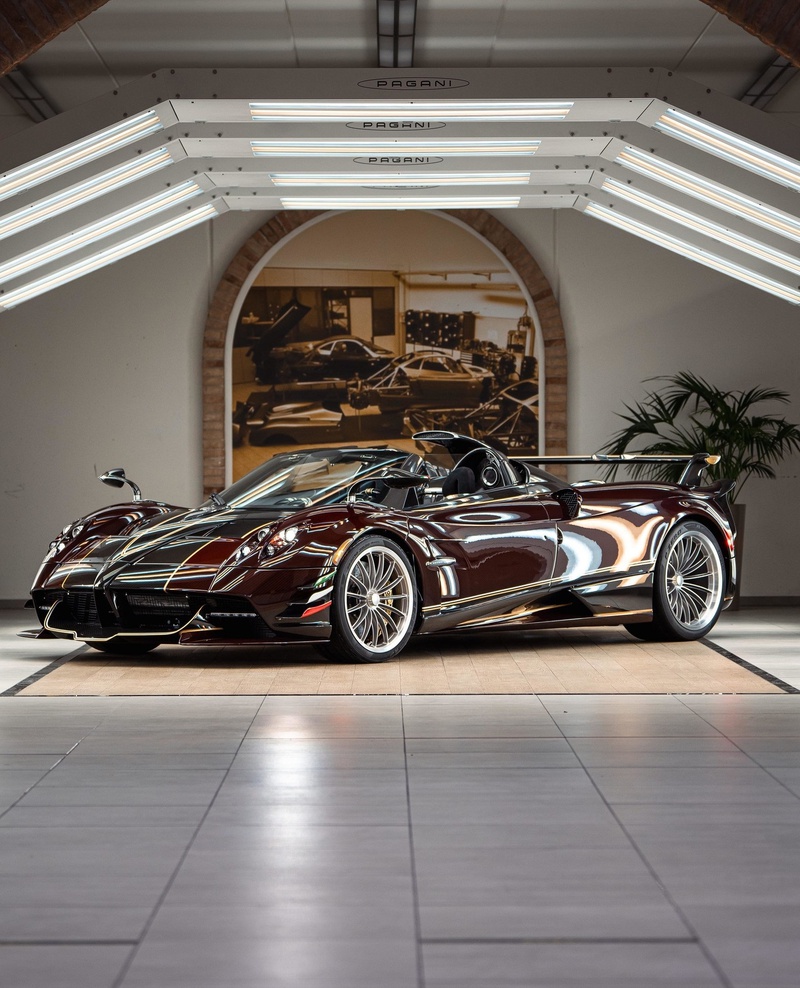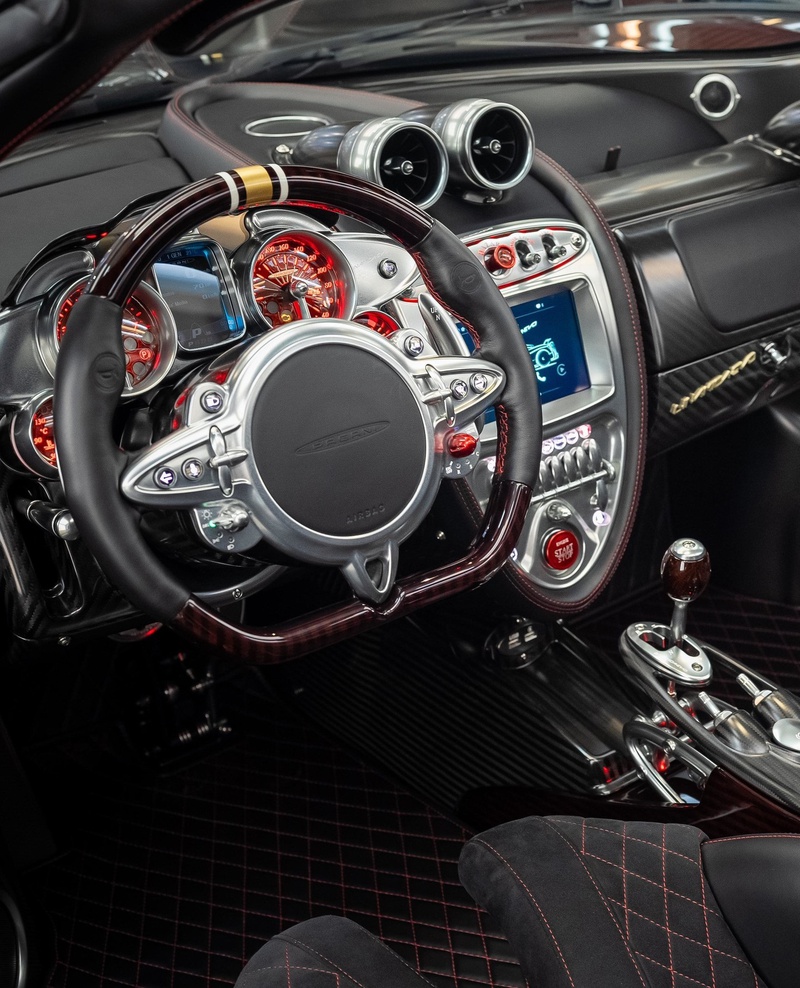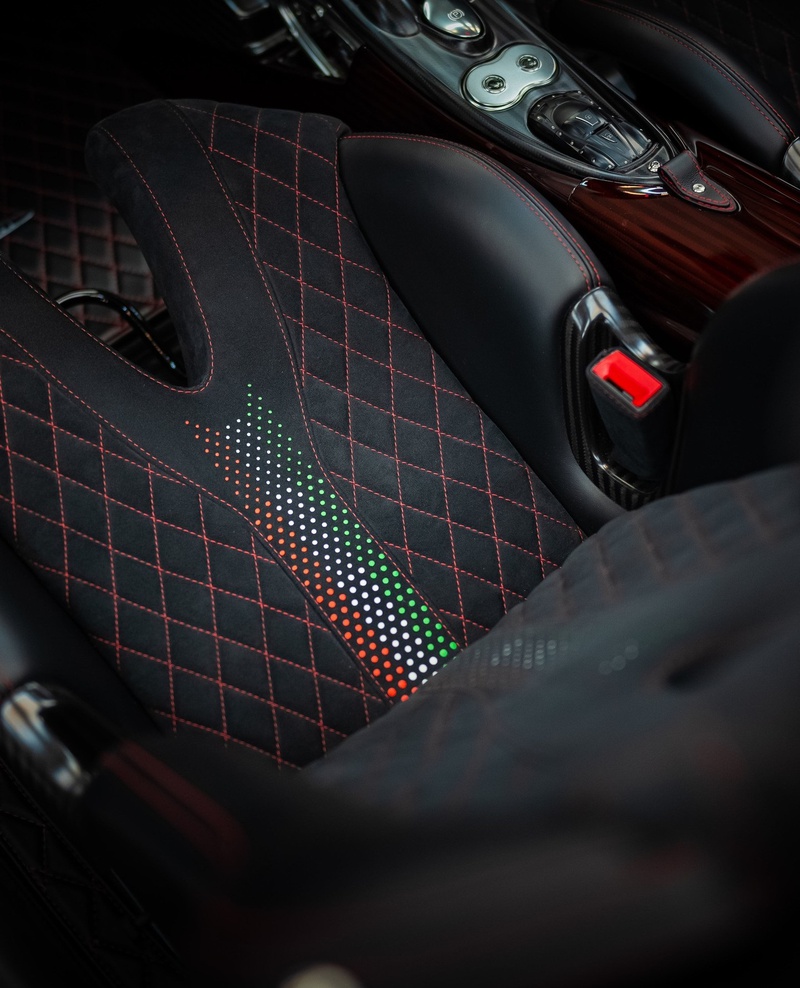 Pagani Huayra Dinamica Evo
While Pagani didn't confirm the vehicle is based on the Huayra Roadster BC, it seems like the most logical donor car. If that's the case, we're looking at an open-top supercar with a 6.0-liter AMG twin-turbo V12 engine that develops 802 horsepower at 5,900 rpm and 774 pound-feet (1,050 Newton-meters) of torque between 2,000 and 5,500 rpm. This track-focused machine weighs 2,756 pounds, making it slightly heavier than its coupe derivative and slightly lighter than the non-BC Huayra Roadster.
When the Huayra Roadster BC made its debut, Pagani announced it would build no more than 40 examples of the supercar.
Source: Pagani