LEGO has released a new set, the LEGO Icons Classic Land Rover Defender 90, to mark Land Rover's 75th anniversary. The 2,336 piece set is based on the classic design of the Land Rover Defender from 1983 to 2016 and comes complete with all the accessories needed for an off-road adventure.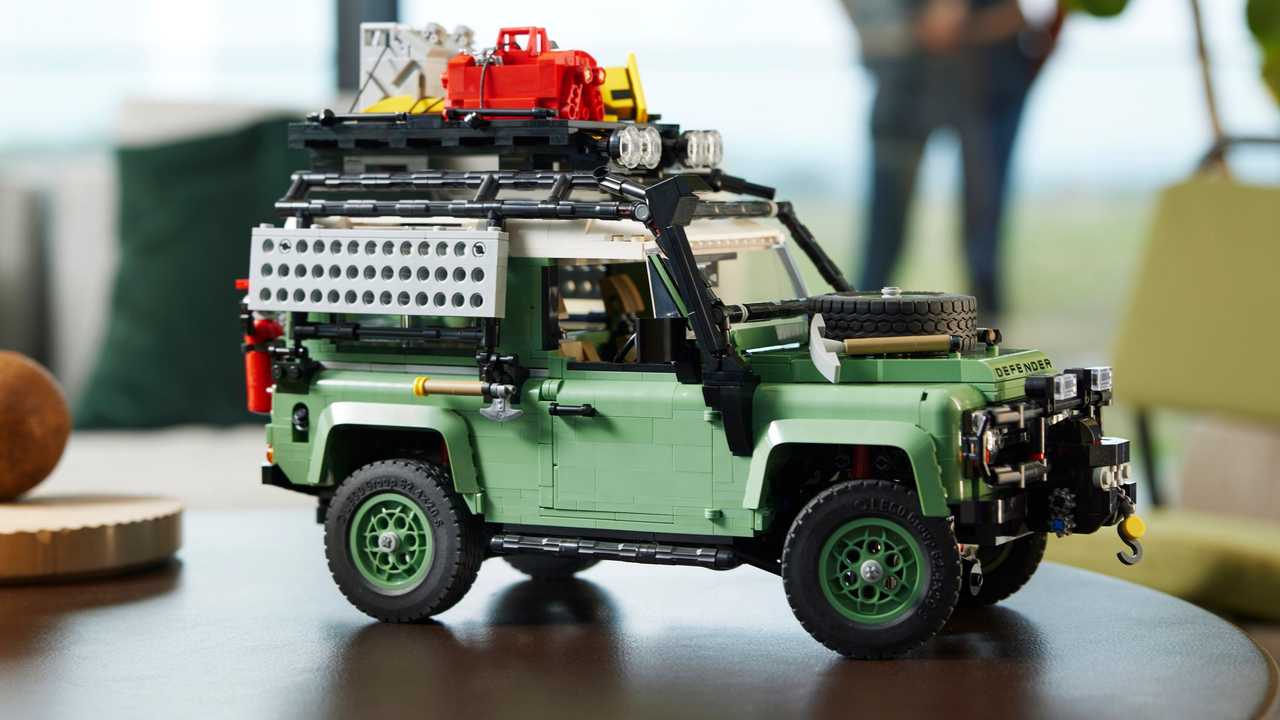 To celebrate the launch of the set, the LEGO Group placed a classic Land Rover Defender in the Scottish Highlands and transformed it into the hardest-to-reach LEGO Store in the world. The store could only be reached via a gruelling off-road track, so the LEGO Group challenged two adventurers, Raha Moharrak, the first Saudi woman to climb Mount Everest and the Seven Summits, and Aldo Kane, a native Scottish adventurer and extreme locations expert, to reach it.
The two traversed the terrains of the Scottish Highlands, navigating muddy tracks, bumpy roads, and obstacles before racing to build the new set in harsh weather conditions. Moharrak, a highly competitive LEGO builder, and Kane, on his home turf but embarking on his first LEGO build in over 30 years, competed to complete the challenge. The adventure and play challenge was completed when the final brick clicked into place.
The LEGO Icons Classic Land Rover Defender 90 set, in sage green colour, replicates the classic Defender faithfully. The two-in-one format means brick and car enthusiasts can choose to build and display the everyday road-ready model before customizing the build with accessories for off-road adventure, including the roof rack, engine snorkel, off-road front bumper and working winch, side rails, toolbox, fire extinguisher, and traction plates for crossing mud and sand.
LEGO Design Master Kurt Kristiansen commented on the challenge of bringing the iconic Classic Land Rover Defender to brick life, saying, "During the design process, we wanted to infuse the LEGO set with that sense of adventure. We can't wait to see fans' reactions."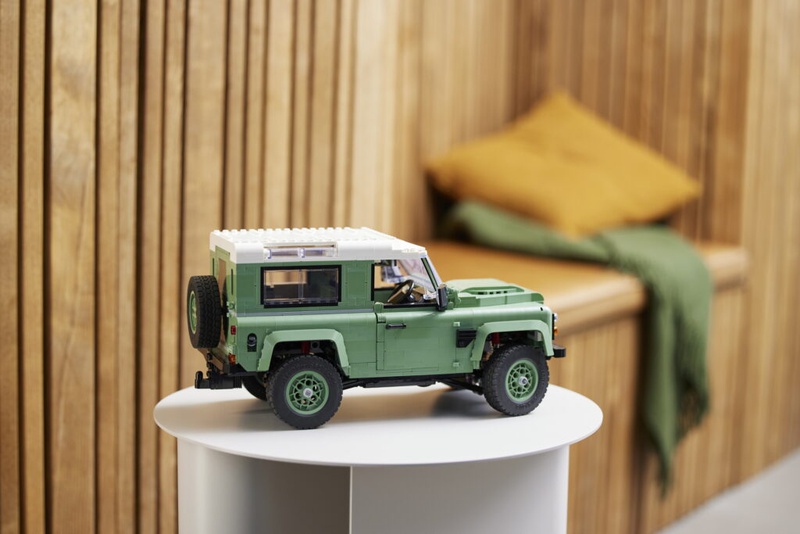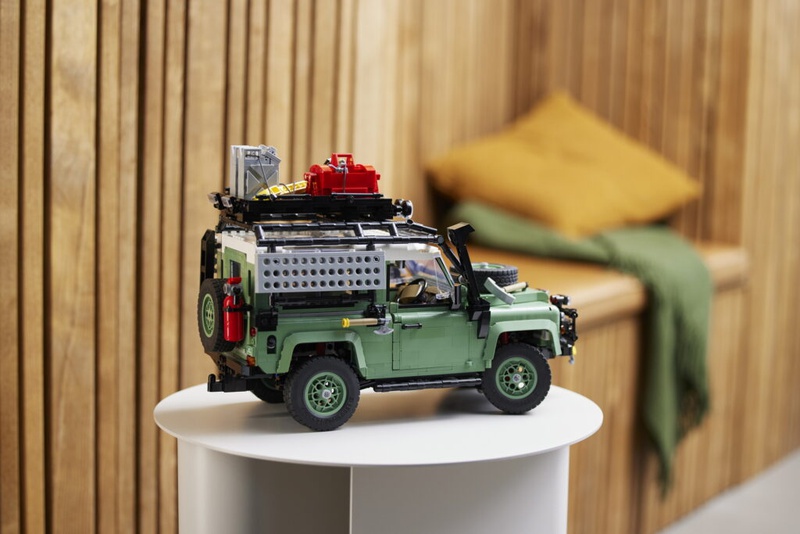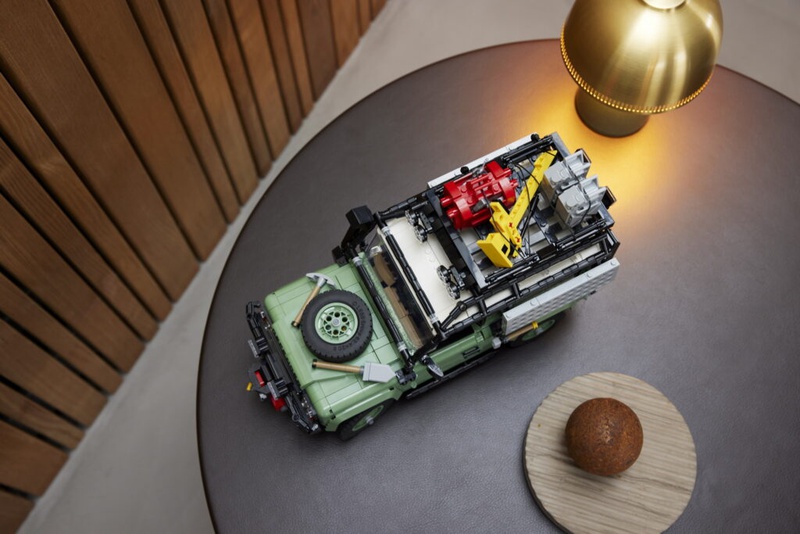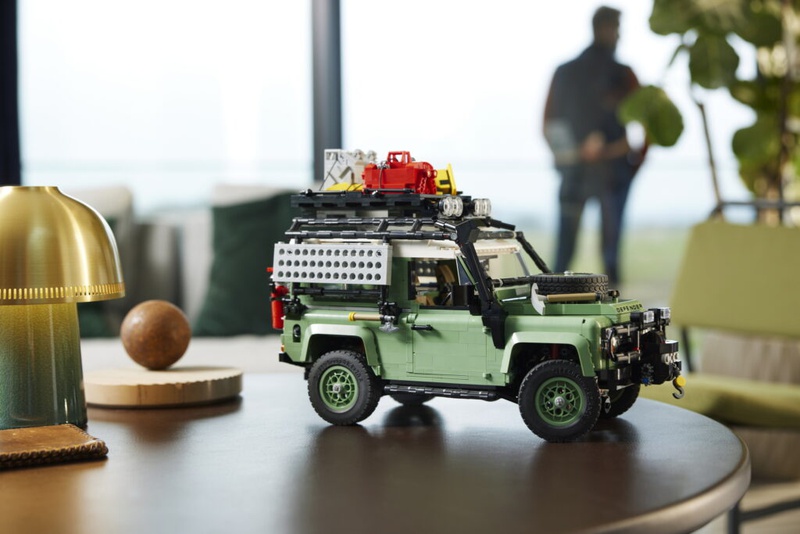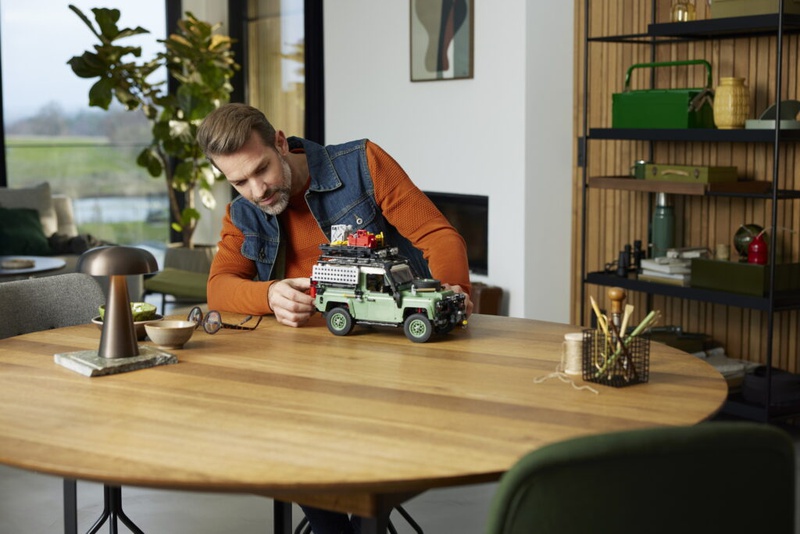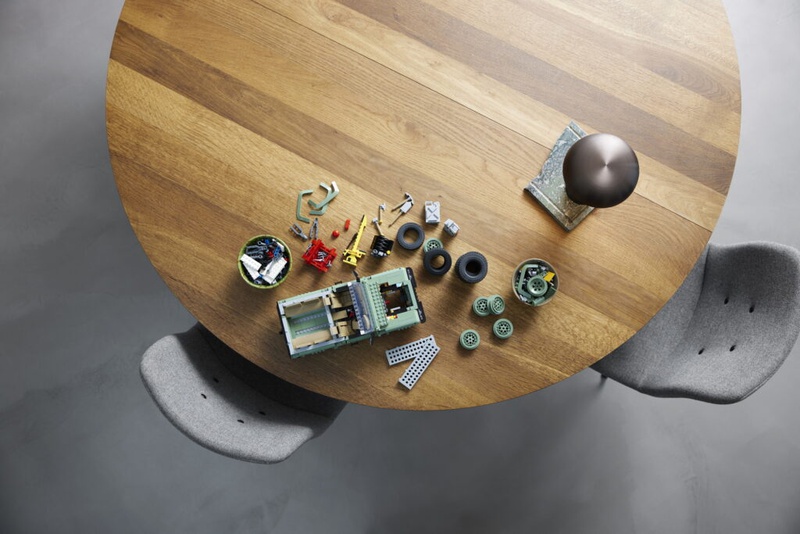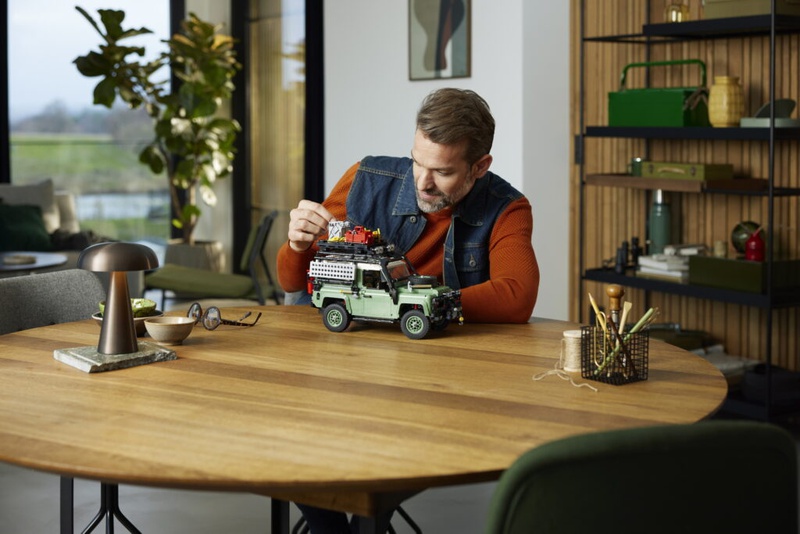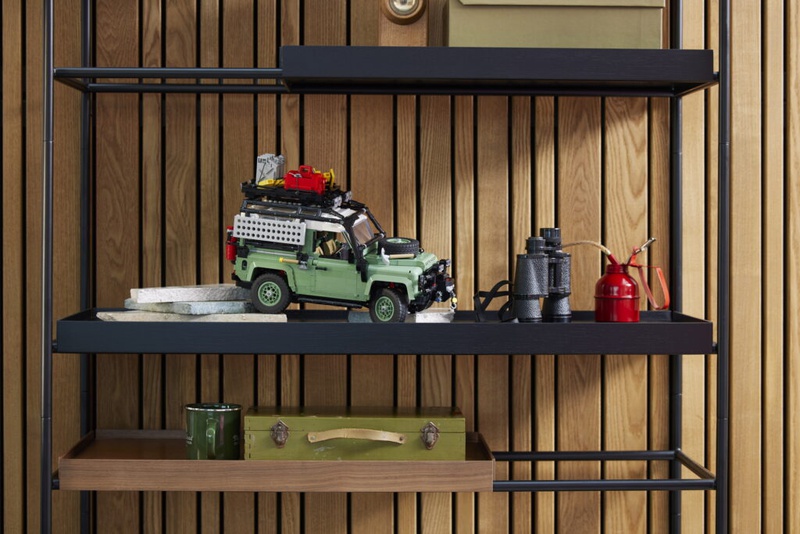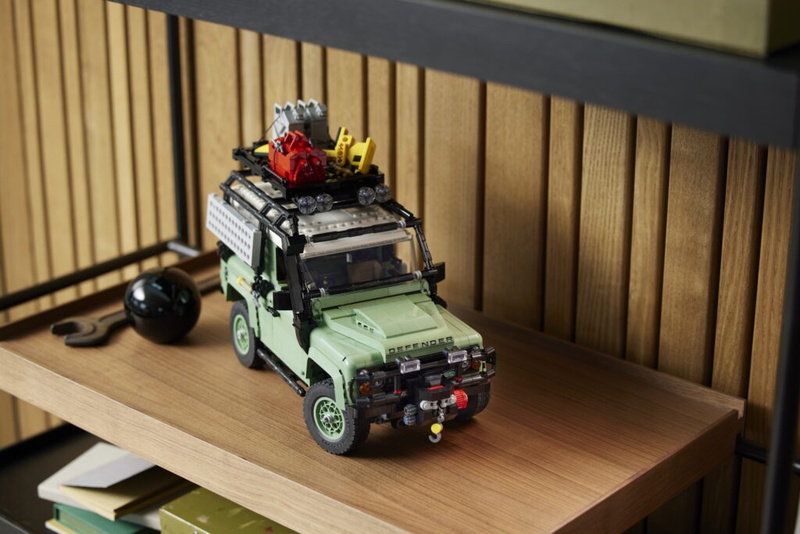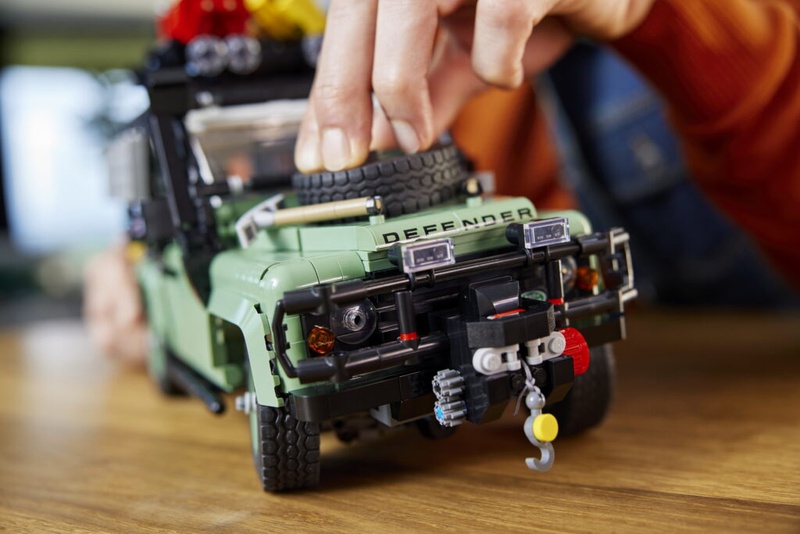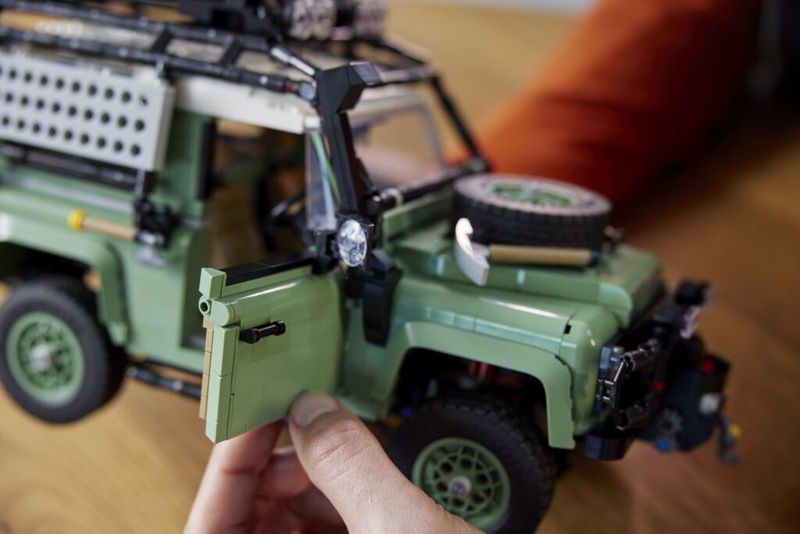 LEGO Icons Classic Land Rover Defender 90
Raha Moharrak, who was thrilled to work with the LEGO Group, commented, "From getting to race across the Scottish Highlands in a classic Defender to trying to be the first to reach the hardest-to-reach LEGO store in the world and being one of the first to play with the new set, it really was a dream come true."
Aldo Kane said, "This was my first time building a LEGO set in years, but I was pretty confident that I would have the driving aspects of the challenge down – after all, I grew up in the Highlands, so I had that to my advantage. The rugged terrain and icy conditions did make it quite the adventure! That and playing with the new LEGO set – it's pretty spectacular!"
The LEGO Icons Classic Land Rover Defender 90 set will be available from 1st April 2023 via LEGO Stores and lego.com at the recommended retail price of £209.99/ €239.99 / $239.99.
Source: Lego