West Coast Customs has built a mobile gaming lounge for Sony in a Mercedes-Benz Sprinter van that serves as the base.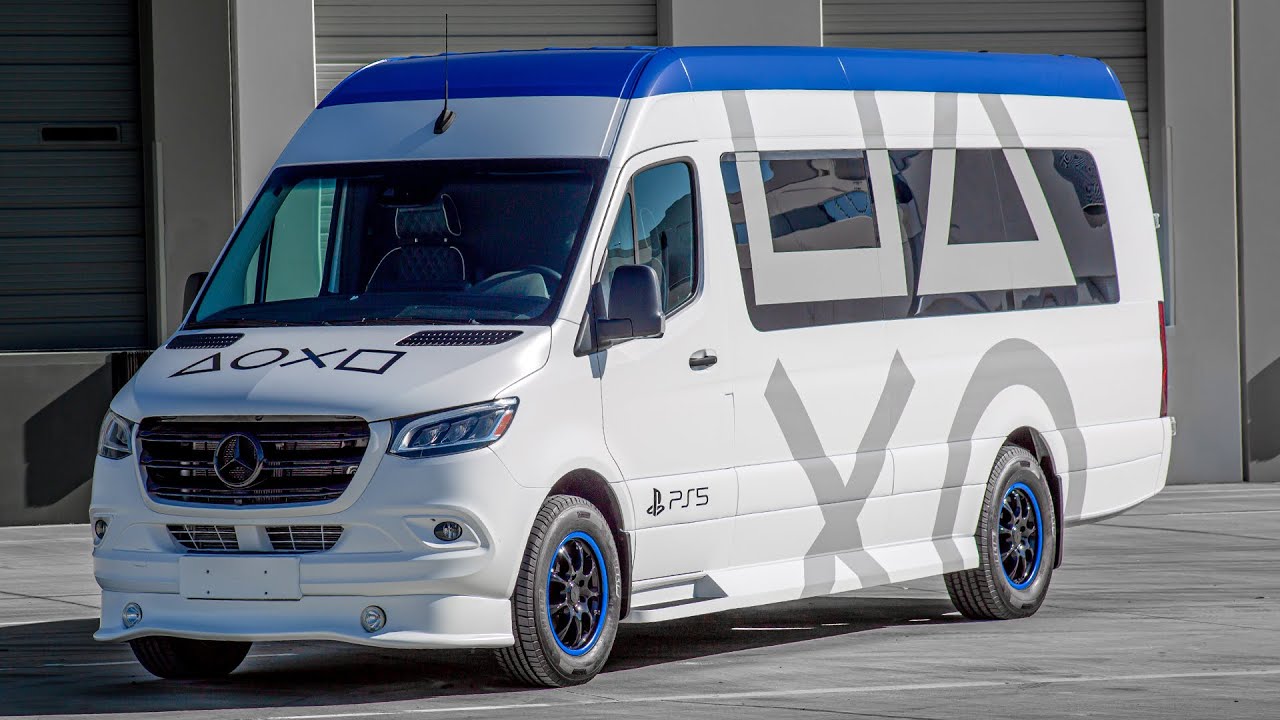 California-based West Coast Customs, known for its wild vehicle creations, has built a mobile gaming lounge for Sony that showcases the new PlayStation 5 (PS5) console. The modified Mercedes-Benz Sprinter van is the base for the vehicle, which has been branded with PS5 logos throughout.
The interior of the van has been designed to be a great space for video game lovers. The two comfortable-looking captain's chairs, illuminated PlayStation logo, and the controller's iconic buttons – circle, triangle, square, and cross – that are backlit for an added three-dimensional effect, make it an ideal place to hang out.
The Sprinter's interior has been tastefully designed by West Coast Customs, with lighting cascading down through a button-branded fixture. The buttons are also creatively displayed on the white seat upholstery, while mood lighting along the ceiling and a wooden floor provide a cozy atmosphere.
The Sprinter's exterior has been finished in a two-tone wrap, with a satin white covering most of the van's body and a deep blue covering the roof. The silver trim has been painted white, while the grille and logo have been painted black. The blue color is also used on the black-painted rims as an accent color around the flange. Gray, oversized controller buttons are plastered on the sides, with subtle black PS5 branding along the doors.
The front of the Sprinter features a large TV screen framed by a silhouette of the console's shape, allowing passengers to experience the latest PS5 video games, such as Gran Turismo 7, if they're into racing.
Source: West Coast Customs