UK police officers on horseback have employed an innovative approach to curb distracted driving, making one driver think twice after being stopped in the city of Taunton.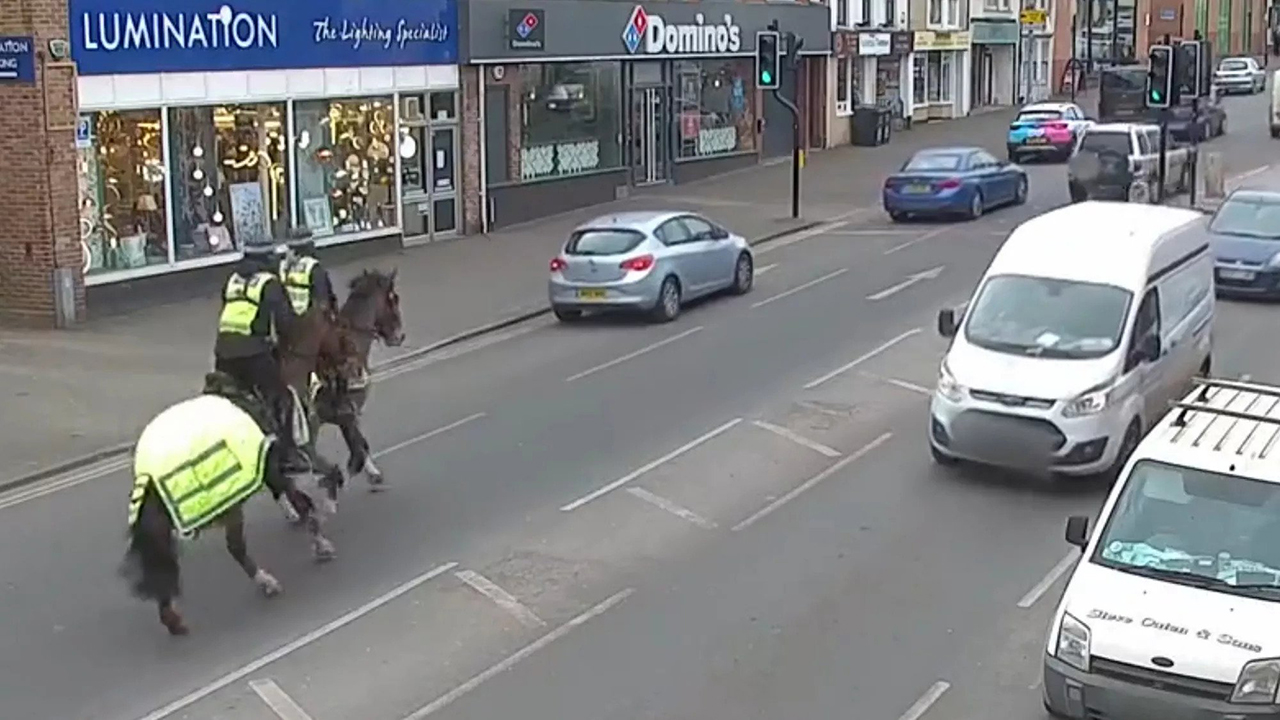 According to a report from the Avon and Somerset Constabulary, the mounted police spotted a silver SUV whose driver was allegedly using a mobile device while behind the wheel. CCTV footage shows the officers galloping after the vehicle before giving the driver a stern warning not to use his phone while driving.
Officers from @ASPoliceHorses have been supporting #OpTelecom, our operation to clamp down on the risk posed by drivers who use their phone at the wheel. This driver was sighted & stopped on East Reach, #Taunton. Drivers face 6 points & £200 fine if caught using a phone.#FATAL5 pic.twitter.com/sW3YXWcaMU

— ASPolice Roads Policing (RPU) (@ASPRoadSafety) March 14, 2023
The heightened awareness of distracted driving has come with new rules passed in March 2022 that make it illegal for UK drivers to use any handheld electronic device such as cellphones or tablets that can send and receive data while behind the wheel. Offenders face fines of up to £200 ($243 USD at current exchange rates) and six points on their license.
Source: The Guardian