In the first quarter, Mercedes-Benz saw an increase in sales of their electric vehicles. Sales of battery-electric cars went up by 89%, reaching 51,600 units, and van sales increased by 22%.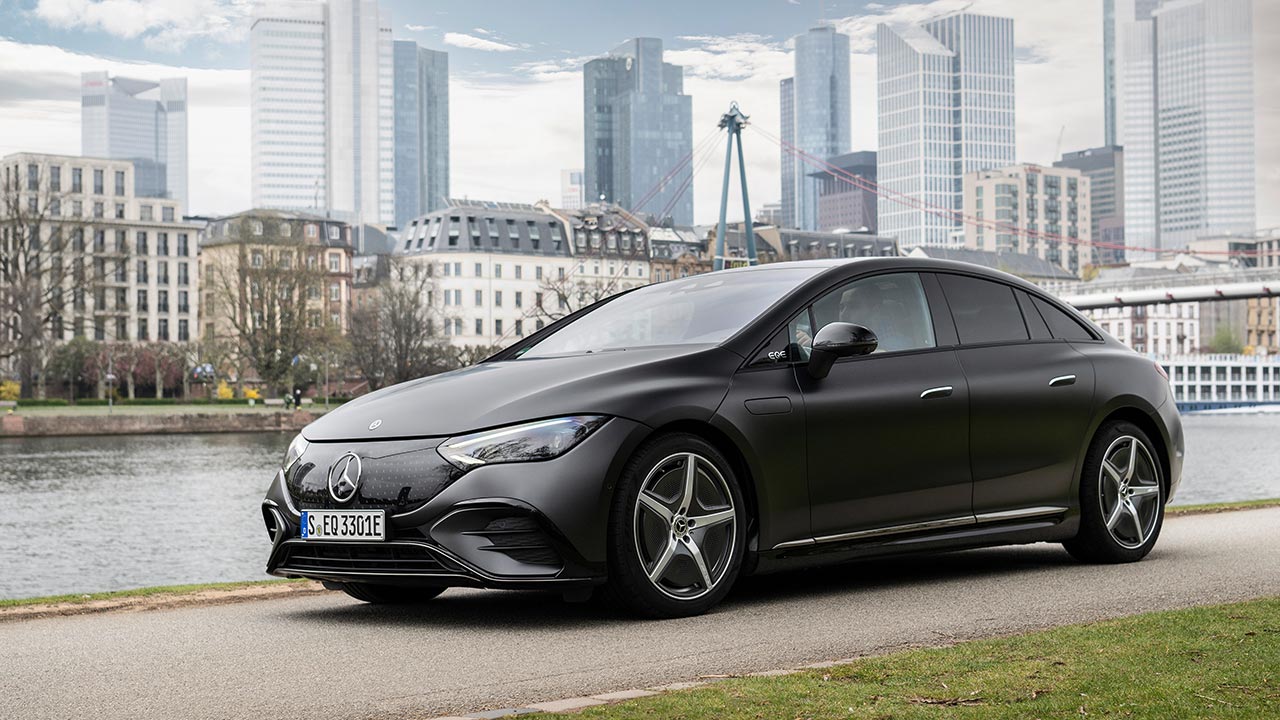 Mercedes sold a total of 503,500 passenger cars across all drive types, which is a 3% increase. Out of these, 51,600 were BEVs, which means that 10% of the total sales were electric vehicles. As for Q1 2022, the share of EVs in Mercedes-Benz Cars' total sales was still at 6%.
BMW, a premium competitor, had already announced their sales figures for the first quarter prior to this. They sold 64,647 fully electric vehicles under the BMW and Mini brands, constituting an 11% share.
At Mercedes, the 51,600 vehicles also include the Smart electric cars. The manufacturer does not give any absolute figures for BEV sales of Mercedes-Benz Passenger Cars (without Smart), but sales more than doubled in Q1 with an increase of 119 per cent.
For some models, too, there are only statements on the relative change compared to Q1 2022, but the trend is clear: there was a great demand for electric cars in the entry segment. Sales of the EQB increased by 189 per cent, and those of the EQA by 64 per cent. Across all drive types, sales in the entry segment (all derivatives of the A- and B-Class incl. EQA, EQB and Smart) increased by 27 per cent to 163,300 units.
One model that Mercedes explicitly mentions in the press release is the new EQS SUV. The Stuttgart company was able to sell 5,500 units of the model from the "top-end segment" (Mercedes-AMG, Mercedes-Maybach, G-Class, S-Class, GLS, EQS and EQS SUV). In addition, Mercedes emphasises that BEV sales in the USA soared by 327 per cent, while in Europe they recorded an increase of 41 per cent. The likely background to the US boom: the EQE SUV was launched on the US market in the first quarter of 2023. Europe and China will follow in the second quarter.
"Our customers' desire for our Top-End products and battery electric vehicles is the driving force behind our sales result in the first quarter," says Mercedes sales director Britta Seeger. "Beyond this, we successfully introduced our direct sales model in the UK, while Germany and two more markets will follow in 2023. Looking forward, I am already excited about the upcoming world premiere of the first all-electric Mercedes-Maybach EQS SUV next week."
At Mercedes-Benz Vans, all-electric vehicles accounted for 3,600 units (+22 per cent), a 3.6 per cent share in the same period. The van division does not break down its BEV sales by model or segment.
Source: mercedes-benz (cars), mercedes-benz (vans)