An incredible discovery of 230 classic and rare cars has just been unveiled to the world in all its glory. Former Netherlands car dealer Ad Palmen's hidden collection is now heading for an online auction next month, offering enthusiasts a chance to get their hands on some hard-to-find vehicles from multiple countries, decades, and brands.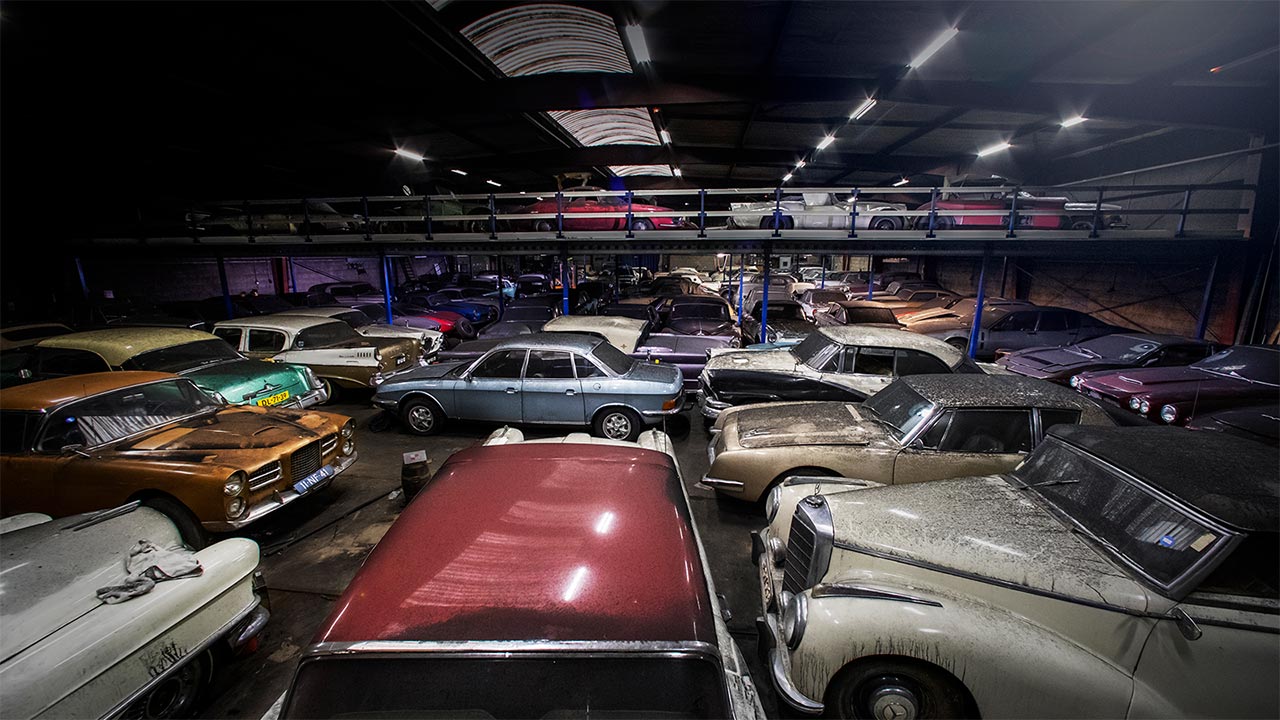 Ad Palmen's 230-car collection, recently revealed to the world, is heading for an online auction next month. It features cars from multiple countries and decades, including rare Alfa Romeos, classic Jaguars and BMWs, a Mercedes-Benz 300S Roadster, Italian Ferraris and Maseratis, American Cadillacs and Lincolns, Ford Thunderbirds and Corvettes, a Mazda RX-7, and more.
Most of the vehicles appear unrestored and in original condition, though the auction house said Palmen frequently started the cars to keep them running. That said, winning bidders will likely have some work to do before driving any of the cars. Looking at the volume and variety of cars in the lot, it's clear Palmen cared deeply about his collection.
Classic Car Auctions is handling the event which will begin May 19th and run through the first week of June - giving enthusiasts the chance to get their hands on some unique and hard-to-find vehicles.
Source: Autoblog