Hyundai Mobis has developed the world's first rollable display for automotive applications. The display can be unfurled up to over 30 inches, featuring four driving modes with different screen sizes in QHD resolution.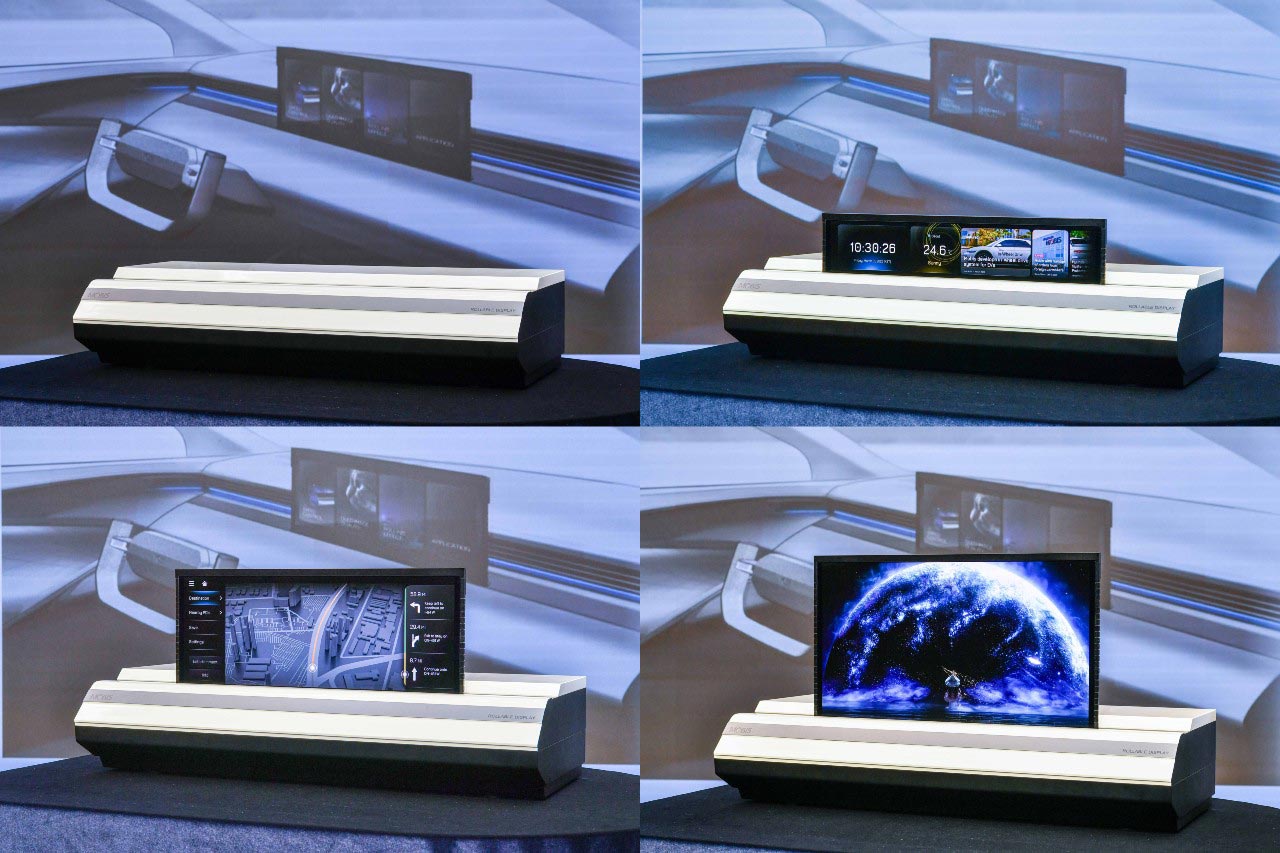 Developers have made it possible for users to adjust the display size based on their specific needs. The display has been designed to occupy a minimal amount of space, with the aim of enhancing the overall interior design of a vehicle.
The rollable display features a screen that rolls up and down when displaying driving information including the navigator. The screen disappears when the engine is turned off; driving users can roll the screen up just one-thrid of display with only the minimum driving information required. The display is scaled up to two-thirds when using navigation; it can be switched to full-screen mode with the 16:9 aspect ratio to watch videos while the vehicle is parked or when charging an EV.
Hyundai Mobis plans to introduce the rollable display, which was partly introduced in the smartphone and the TV market, into automotive market and win orders from overseas. The primary target audiences are North American and European luxury brands. The technology has proven to be reliable and durable, attracting the interest of many customers worldwide.
The rollable display will be placed where the navigation system is currently installed. The display takes up a minimal amount of space, and as a result, is expected to "revolutionize automotive interior design". In purpose built vehicles (PBVs) for leisure activities and families, the display can be installed on the ceiling between the front and the back seats and let it roll down or alternatively, it can be installed sideways next to the seats.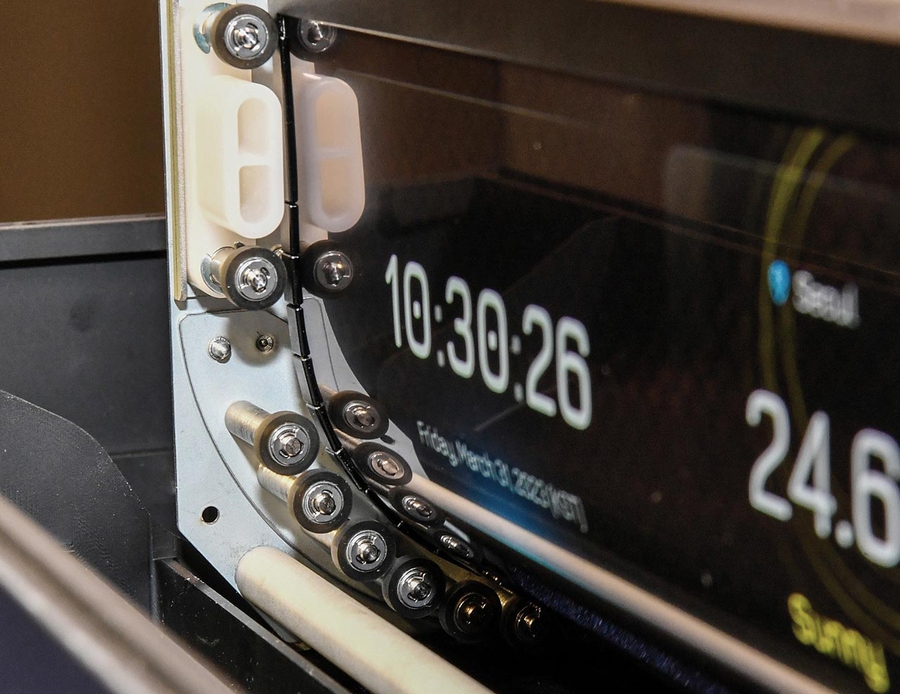 Hyundai Mobis' rollable display comes in either QHD resolution or higher. The company explains that it can make super-sized displays of 30 inches or more. The biggest feature of the rollable display is its lightweight structure with minimal volume. It only requires 12 cm (approx. 4.7 inch) of depth for the rollable display to be installed near the driver's seat.
In today's in-vehicle infotainment market, display technology for in-car entertainment is rising as the new growth driver. The existing LCDs are fast replaced by super-sized plastic OLEDs of 20 inches and larger.
With this in mind, Hyundai Mobis has delved into the development of rollable display for the past two years. So far, the company has developed the instrument panel (cluster), 360° Surround View Monitor system, head-up display, focusing on the internalized infotainment capability. This has led to the milestone achievement of developing the world's first new technology.
Han Young-hoon, Vice President, Head of Electronics Convenience and Control, Hyundai Mobis, said, "We are looking forward to becoming a game changer in the automotive display market with our differentiated technology. We will pioneer the global market by driving the trend of new infotainment technologies.
Source: Hyundai Mobis