The e-Corner System was demonstrated on a modified Hyundai Ioniq 5 prototype in a video, showcasing its ability to perform a "crab walk," a "zero turn," and a "pivot turn," as well as diagonal driving.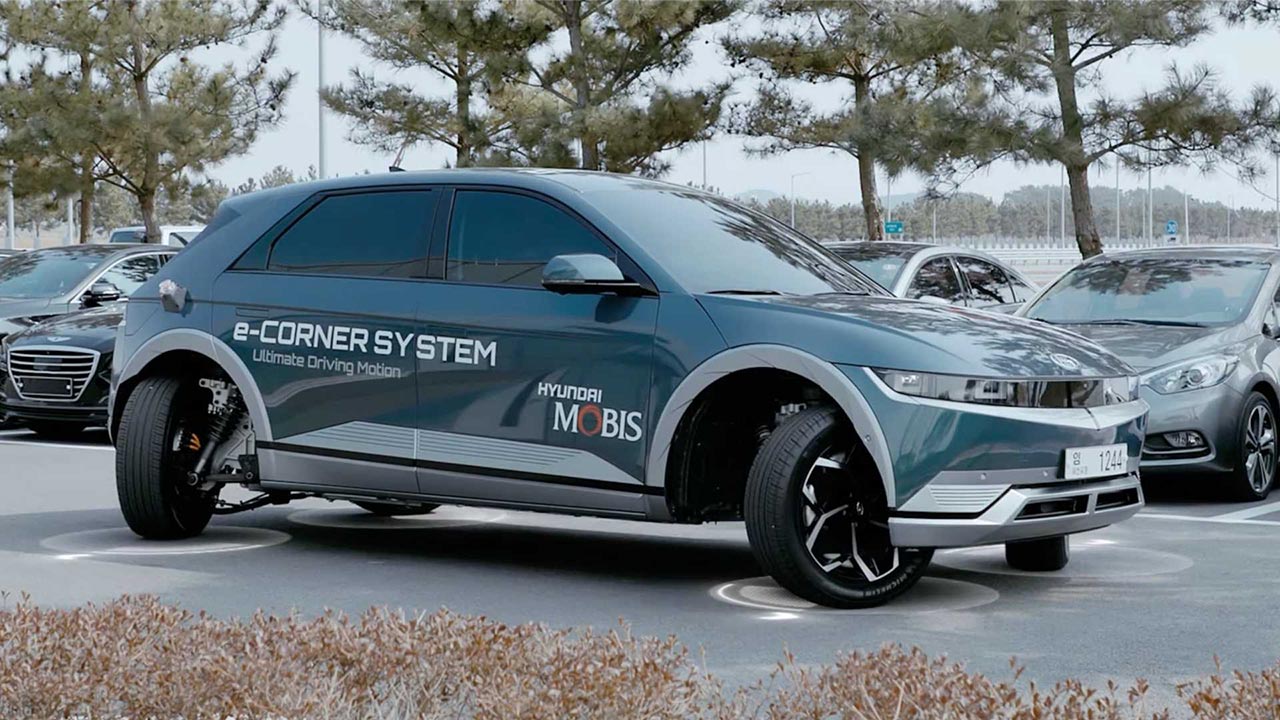 Hyundai Mobis revealed the e-Corner System at CES 2023 in Las Vegas. This system involves an all-in-one package module of brake by wire, steer by wire, damper, and in-wheel motor, and is installed on each wheel. The company initially explained the system's workings through an animation, but has now developed a functional prototype.
The "crab walk" enables all four wheels to turn 90 degrees, allowing the vehicle to move parallel in tight spaces. Meanwhile, the "zero turn" makes a 360-degree idle turn with minimum movement.
The "pivot turn" lets the driver choose any point for central axis to rotate the vehicle accordingly, like drawing a circle using a compass.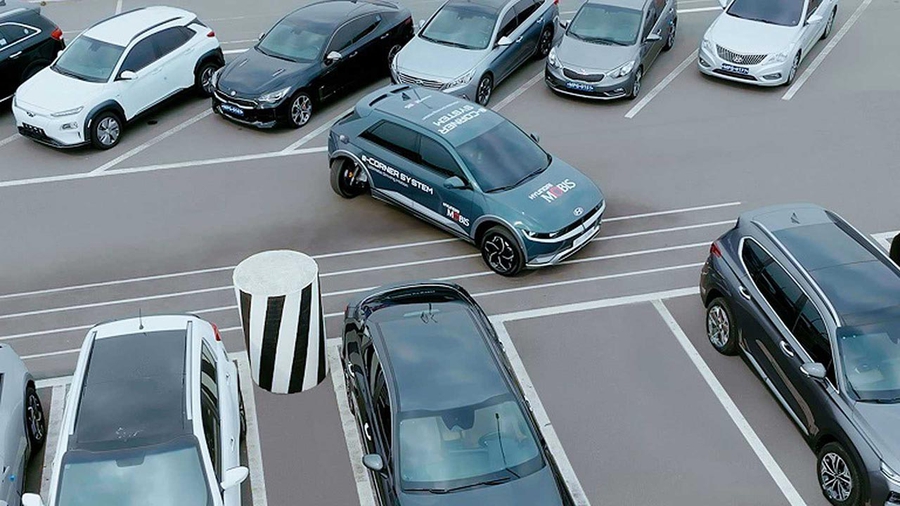 Hyundai Mobis suggested we might see this technology on Hyundai Motor Group vehicles in the future.
This technology could become a key mobility technology for electrification and autonomous driving, with the company seeing the e-Corner System as an essential component for these fields.
Source: Hyundai Mobis