Looking for a vehicle that can handle the harsh terrain of the Middle East? Look no further than Mansory's latest creation, the Mercedes G-Class P900.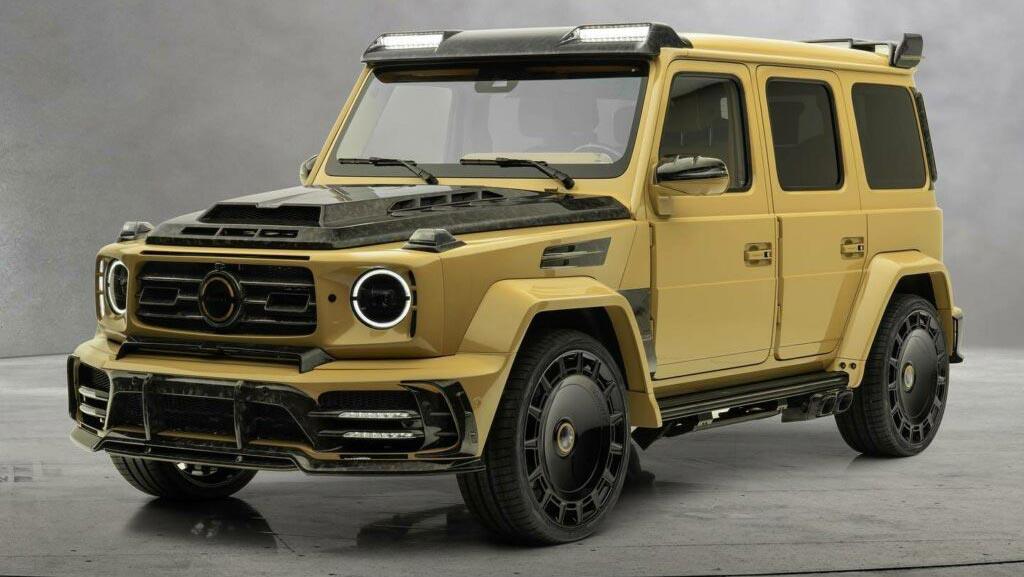 This stunning SUV has been given a complete overhaul by the famed German tuner, resulting in an impressive 900 horsepower and 885 lb-ft (1,200 Nm) of torque.
The exterior is finished in a sand-colored paint scheme, giving it a military feel, while a host of aerodynamic and styling modifications make this G-Class truly one of a kind.
The SUV's front end has been redesigned. This includes a new grille, a carbon fiber bumper, updated LED daytime running lights, and carbon fiber intake shrouds. The most notable change to the front end is the new hood, made from lightweight forged carbon fiber. Additionally, there are LED lights on the roof housed inside a carbon shroud.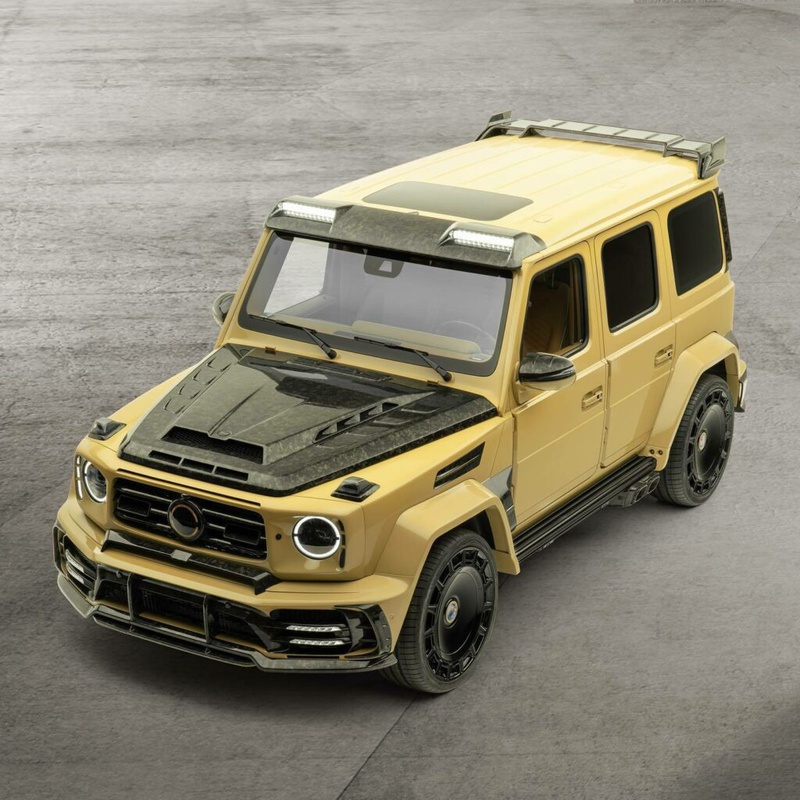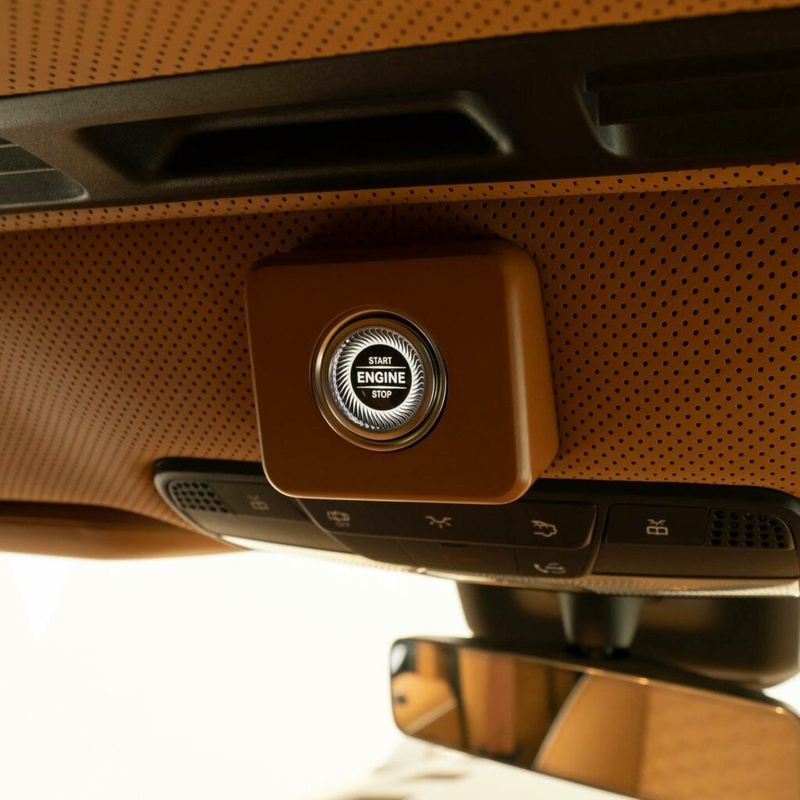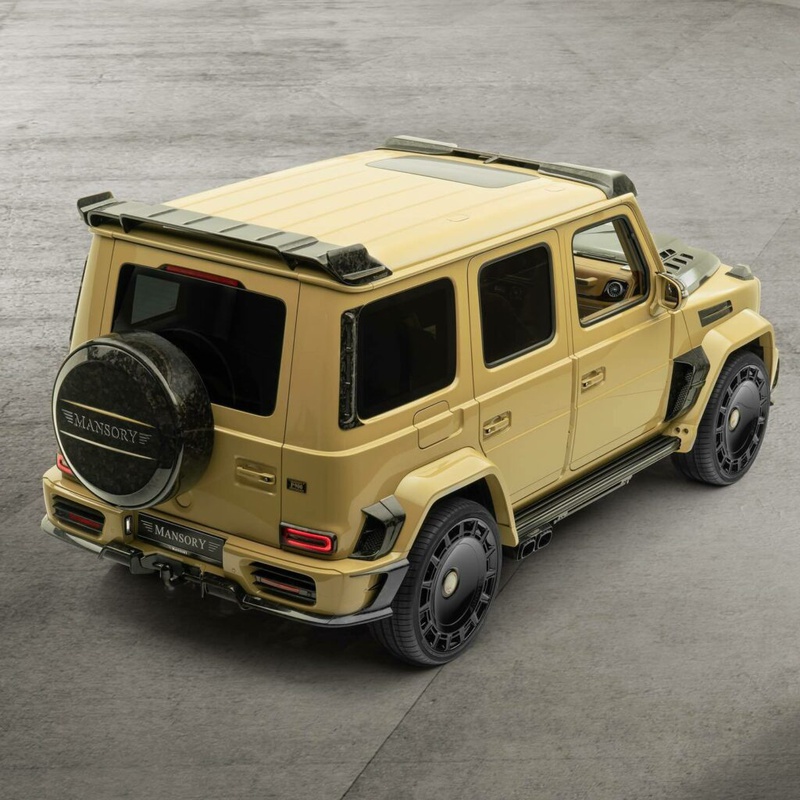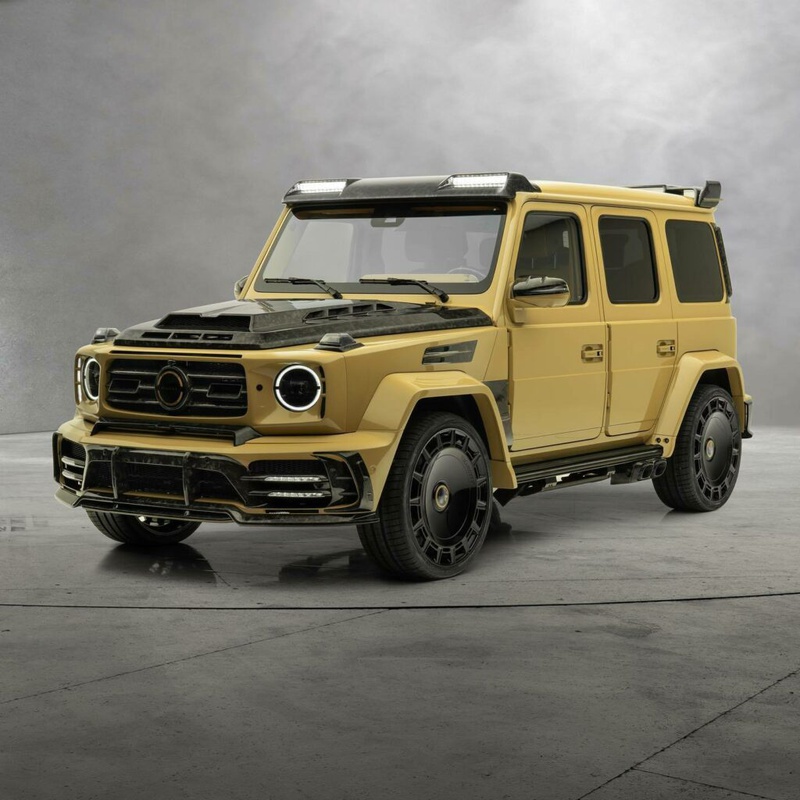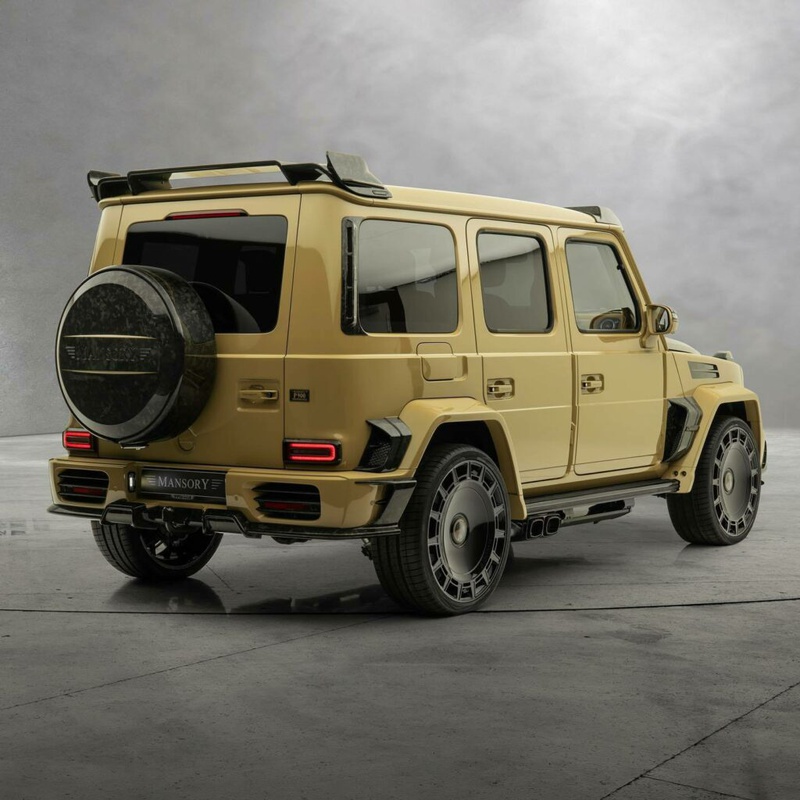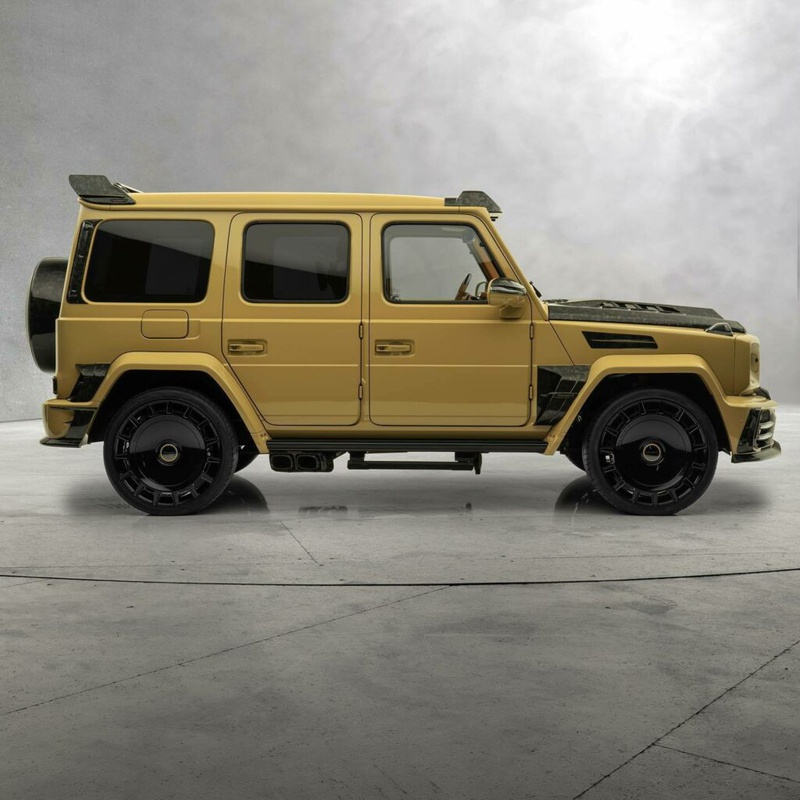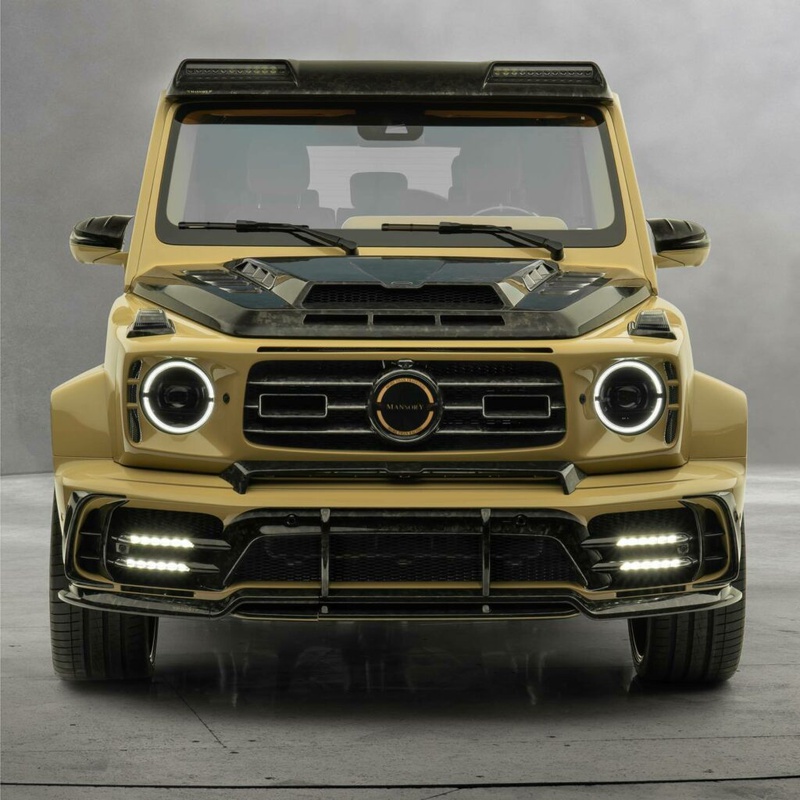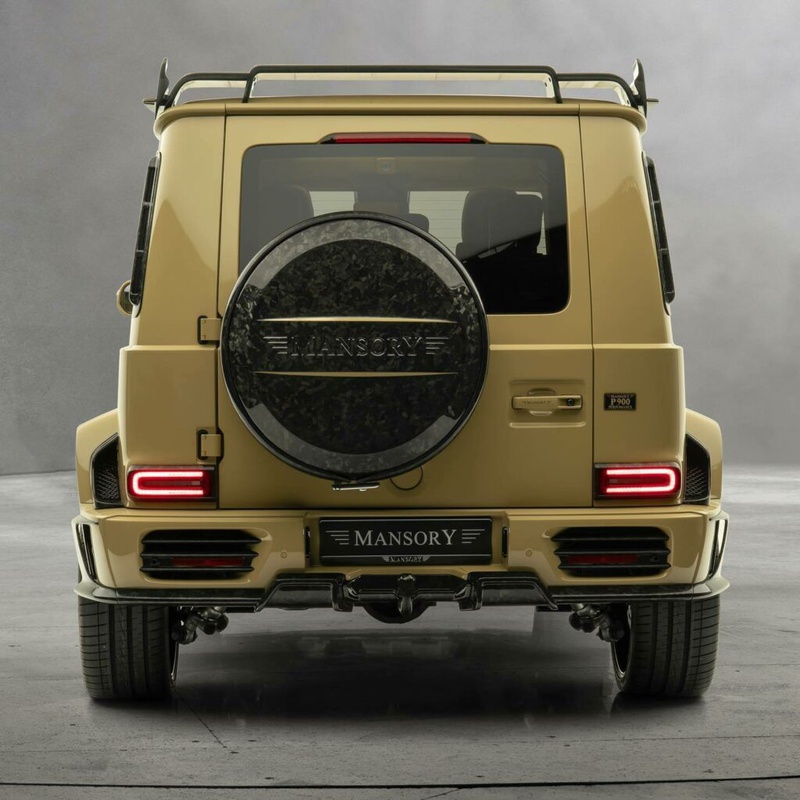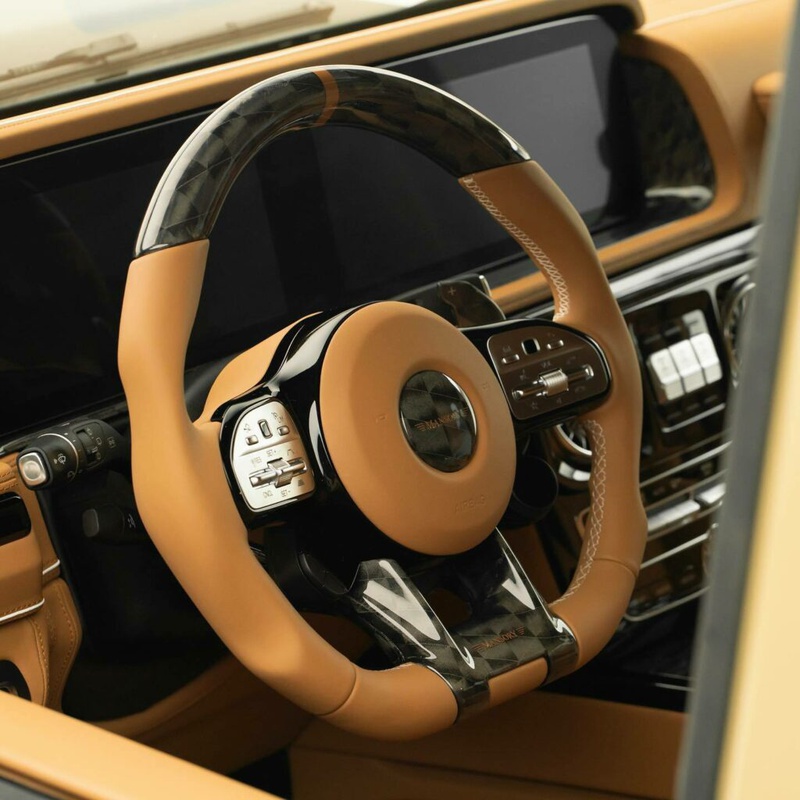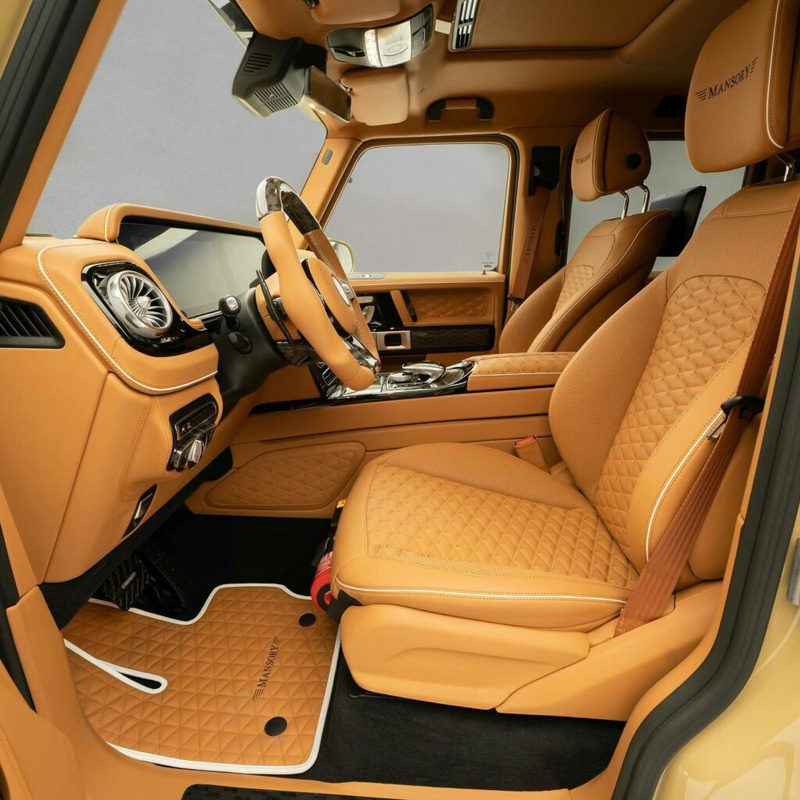 Mansory P900
Mansory has installed a new set of FS.15 forged wheels on the G-Class, with 24×10 at the front and 24×12.5 at the rear. They have also added rally-inspired aerodiscs, new wheel arches, aftermarket side steps, a large rear spoiler, a forged carbon spare wheel cover, and new bumpers.
Inside, the P900 is bathed in light brown leather and features a ceiling-mounted engine start button.
With a limited top speed of 155 mph (250 km/h) and the ability to hit 62 mph (100 km/h) in just 3.3 seconds, the Mansory Mercedes G-Class P900 is the perfect vehicle for those looking to make a statement on and off the road.
Source: Mansory