Honda has announced its plans to expand its e:PROGRESS smart charging service in Europe. The company made this announcement during its media event in Offenbach, Germany.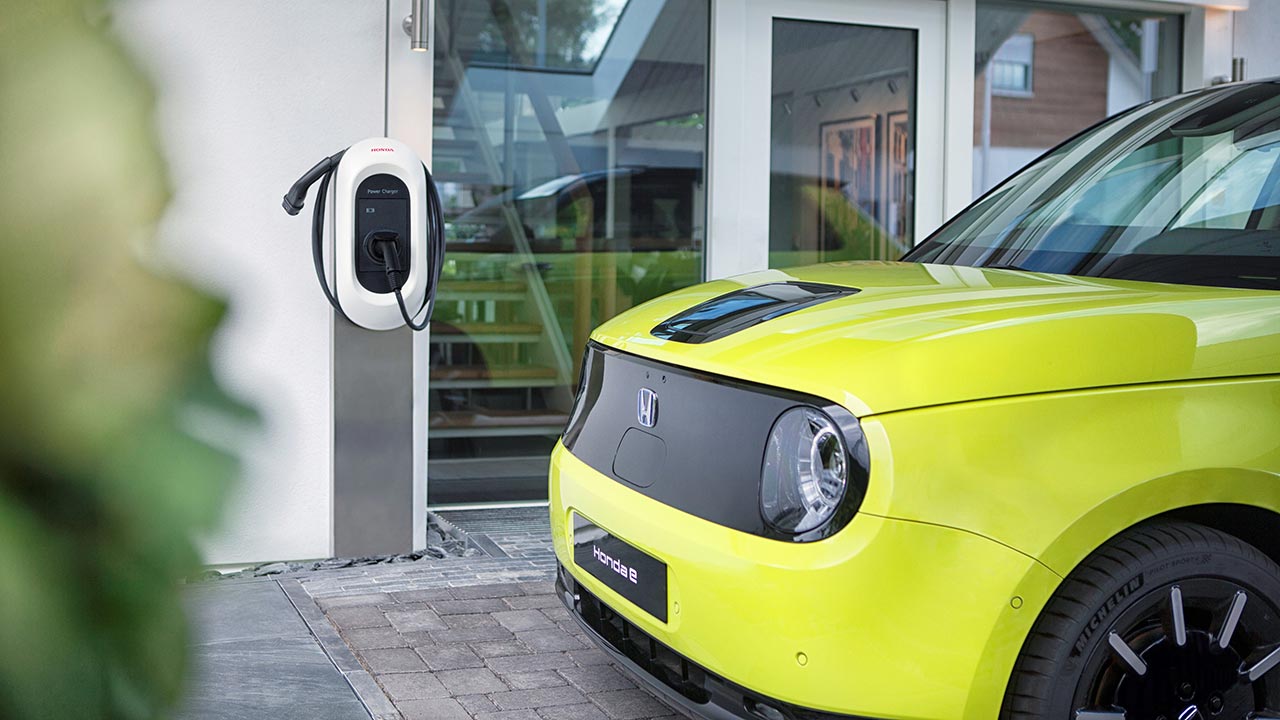 The e:PROGRESS service, already available in the UK since 2021 for owners of the all-electric Honda e, combines a smart EV charger with a dynamic energy tariff and an intelligent charging app. It provides access to low-cost renewable electricity, enabling EV owners to charge their vehicles more efficiently and cost-effectively. Based on an analysis of UK customers, Honda has reported average annual savings of £500, with potential savings of up to £1,000 for high mileage customers.
Within the next 12 months, the service will be offered in more European markets and then Honda will plan to expand the service to non-Honda EV owners.
Honda is the only car company that provides such a service under its own brand, which sets it apart from its competitors. With its commitment to expanding the availability of e:PROGRESS to more European markets and even non-Honda EV owners, the company aims to revolutionize the way EV owners charge their vehicles.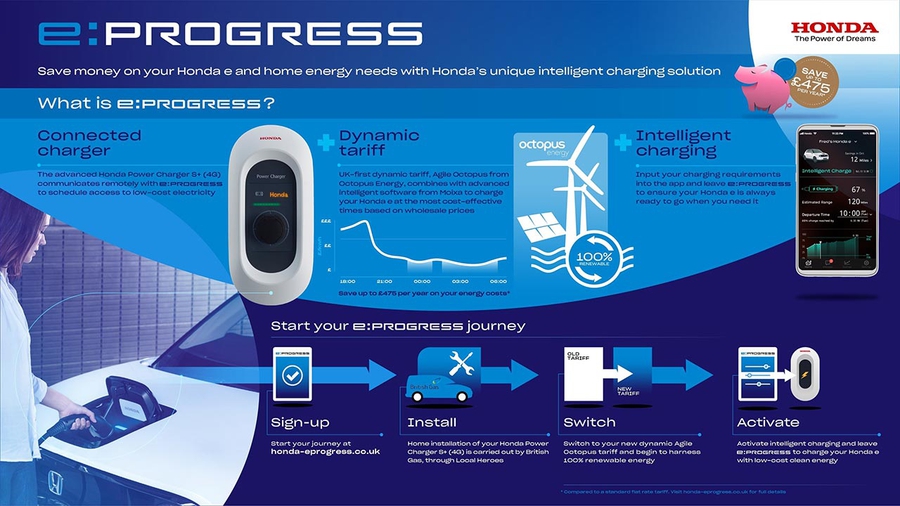 'e:PROGRESS' offers Honda e owners connected charger, advanced intelligent software and dynamic energy tariff to charge their car at the most cost-effective times.
Jorgen Pluym, General Manager of Energy Solutions and Business Development Division at Honda Motor Europe, expressed his belief in the potential of e:PROGRESS to drive the growth of efficient and cost-effective EV charging. Pluym stated, "Now, as we make it possible for customers to integrate their residential solar array into their charging network, in addition to making the service available across Europe and to owners of non-Honda vehicles, we expect to supercharge the growth of the service in the years ahead."
The e:PROGRESS service recently introduced a solar optimization feature in the UK and Germany, which intelligently schedules vehicle charging based on the availability of self-generated solar energy, weather forecasts, and user preferences. This feature, coupled with a 'Time of Use' tariff, ensures the most efficient and renewable vehicle charging experience for customers while minimizing the impact on the local power grid.
Honda's vision for e:PROGRESS extends beyond EV charging. The company plans to develop additional grid and bi-directional charging services, enabling the maximization of renewable energy use and reducing the burden of EVs on the power grid. In the long term, the service may also incorporate household appliances into the domestic charging infrastructure, such as static batteries and heat pumps.
Source: Honda