After years of development hurdles, the highly anticipated Mercedes-AMG One finally began production in August 2022. However, tragedy struck as one of the limited edition 275 units of this hypercar was engulfed in flames while being transported in an enclosed trailer during the production process.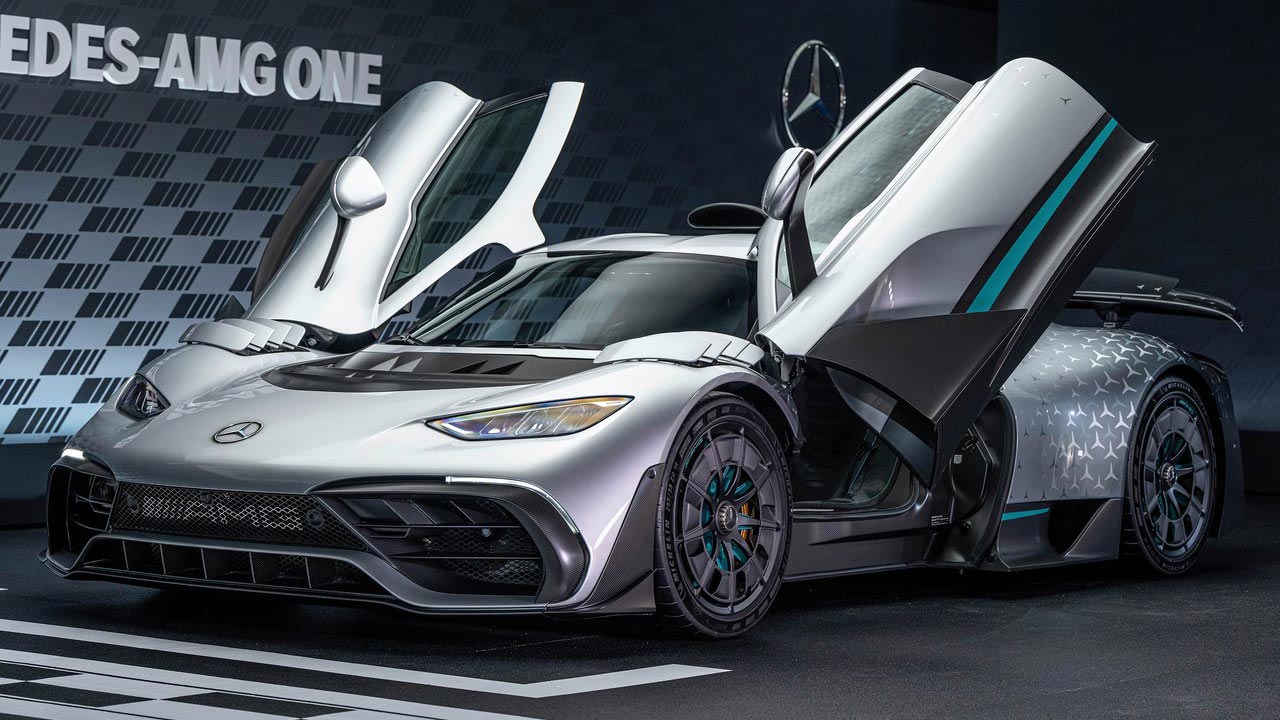 The shocking aftermath of the incident was captured in images obtained by The Sun, revealing the devastating destruction of the F1-engined machine. Mercedes has stated that the cause of the fire is currently under investigation, with speculation pointing towards the battery or the brakes of the truck as possible sources. It is worth noting that the AMG One was not in motion at the time of the incident, as it was being transported as part of its assembly process.
The unfortunate event took place on the M6 highway in Staffordshire, UK, at around 5 a.m. on May 17. Despite the efforts of firefighters, the hypercar succumbed to the fire, leaving behind only charred remains. Luckily, no individuals were harmed, but the intricate 1.6-liter V6 hybrid powertrain of the Mercedes-AMG One was irreparably damaged.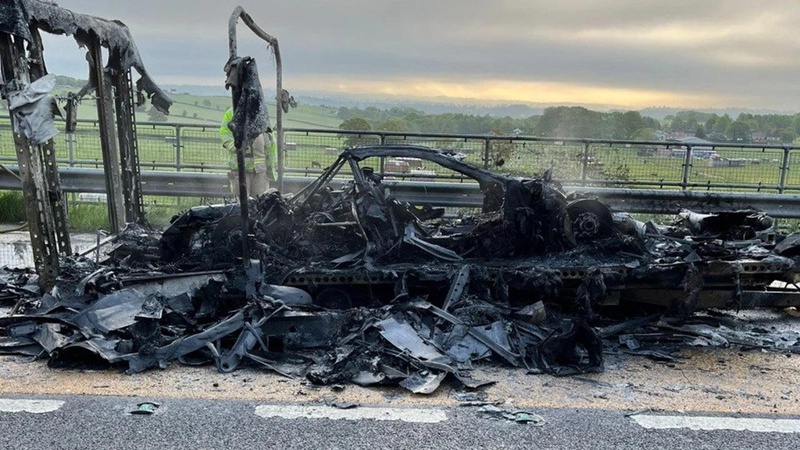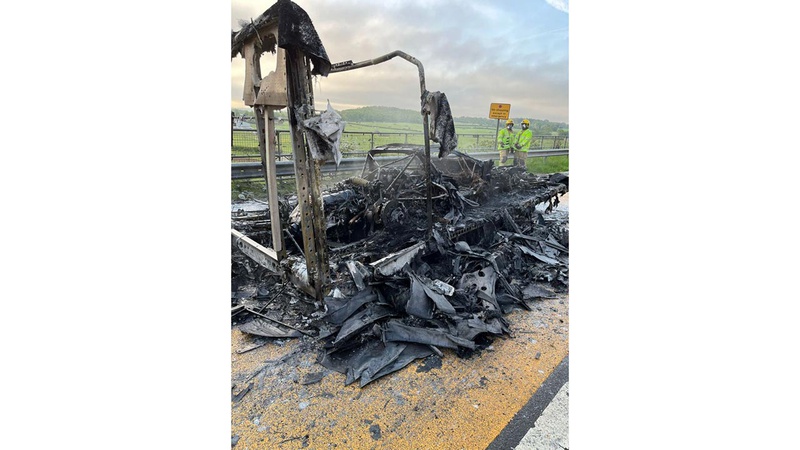 The manufacturing process of this exceptional vehicle involves the assembly of its complex engine at Mercedes‑AMG High Performance Powertrains in the UK, where Formula 1 engines are also produced. Final assembly takes place in Coventry, with the collaboration of Multimatic. The vehicle then undergoes testing at a nearby track, where a factory test driver certifies its performance.
Although it remains unclear whether the burned AMG One was en route to Mercedes‑AMG headquarters in Affalterbach, Germany, for the handover, the incident is undoubtedly a setback for both the automaker and the eager owner awaiting delivery.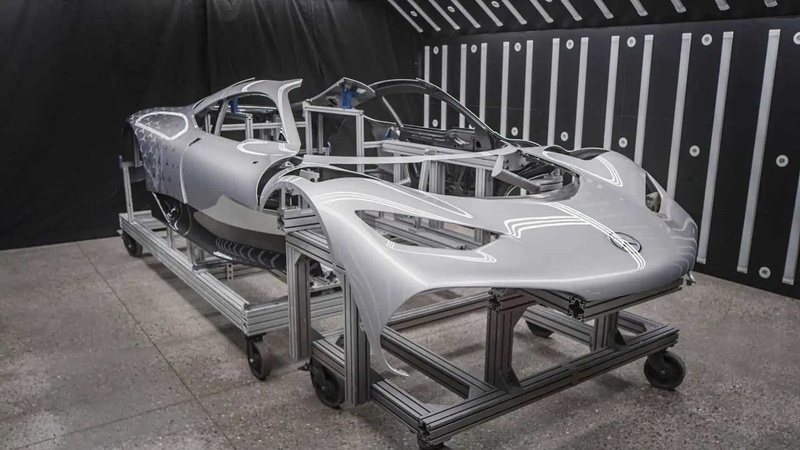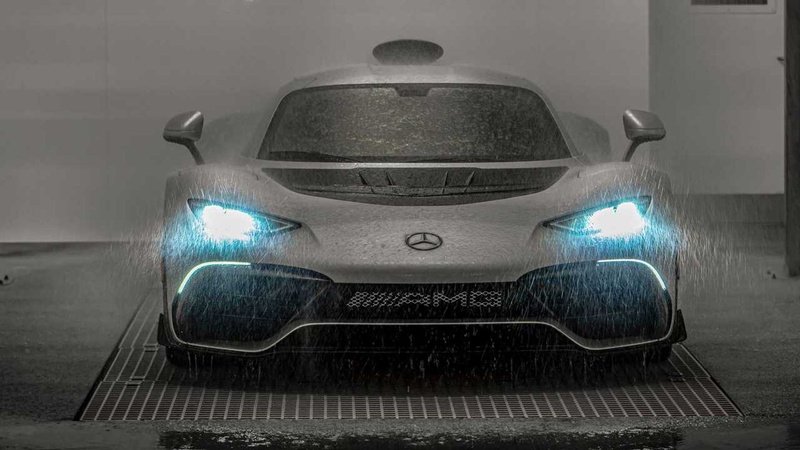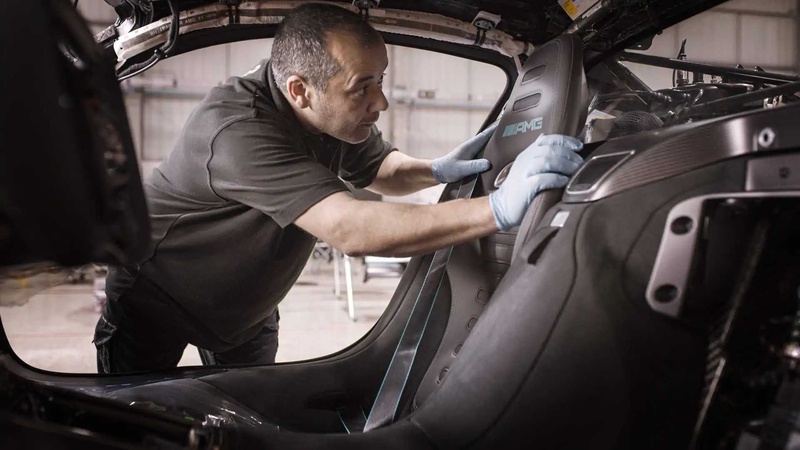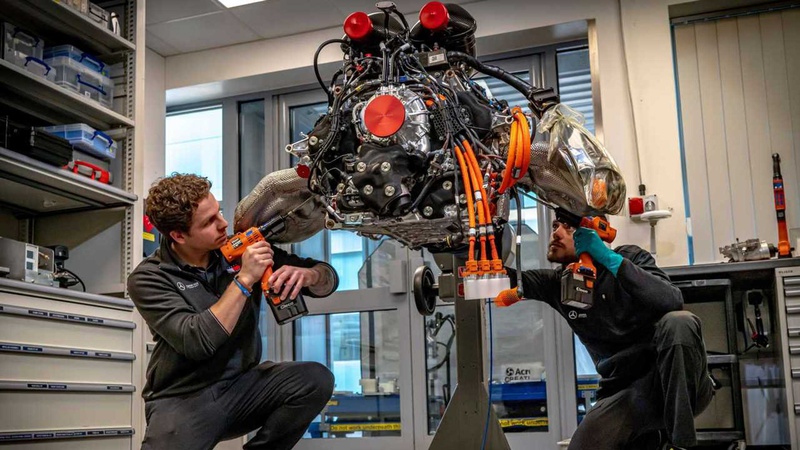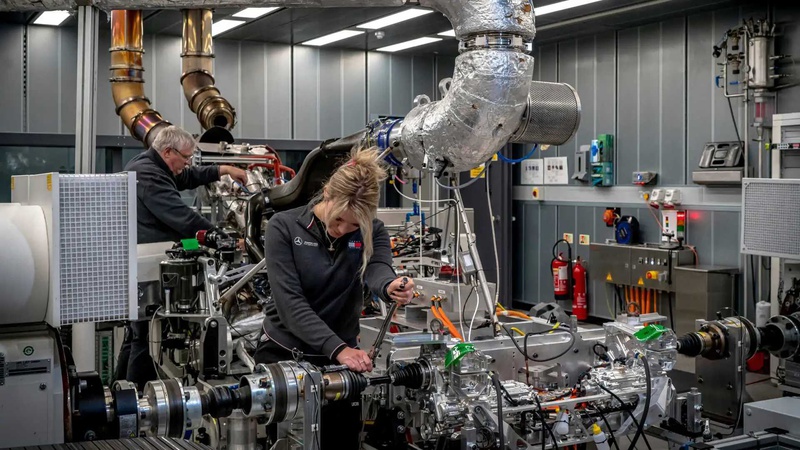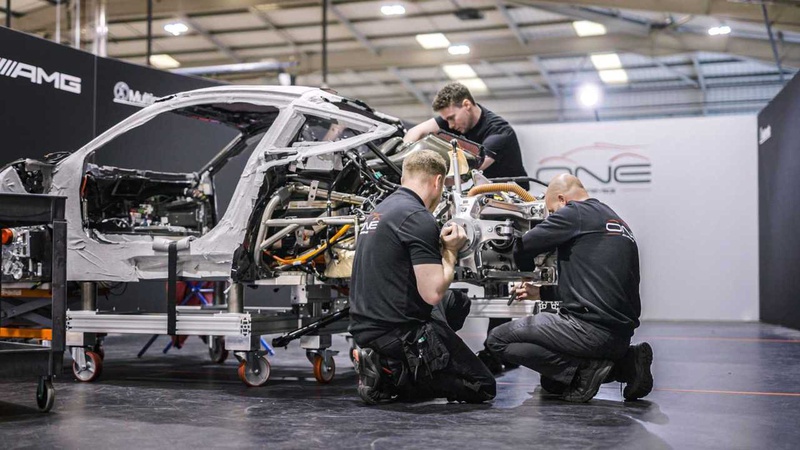 Mercedes-AMG One production
As investigations continue to determine the cause of the fire, the Mercedes-AMG One, with its exceptional power and performance, will undoubtedly remain a symbol of automotive excellence and engineering prowess, even in the face of this unfortunate incident.
Source: The Sun