Hyundai Motor India has joined forces with Shell India to enhance the EV charging infrastructure in India. The collaboration aims to install 60 kW DC Fast Chargers across 36 Hyundai EV Dealerships in the country, promoting a cleaner and greener future through the adoption of environmentally friendly battery electric vehicles.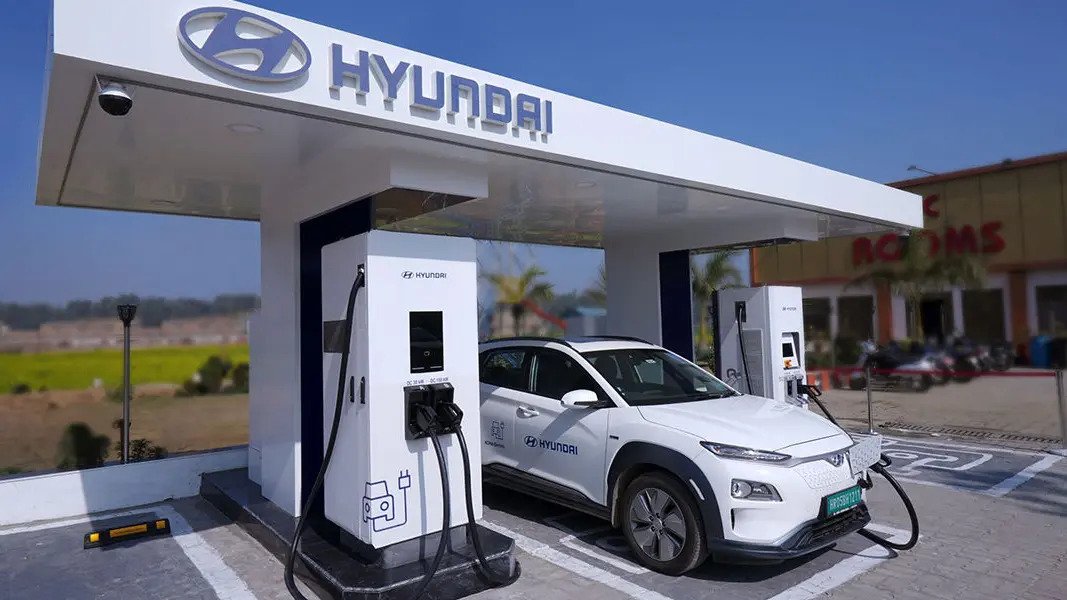 As part of their partnership, Shell India will consider the installation of DC 120 kW Fast Chargers instead of DC 60 kW Fast Chargers in dealerships if deemed feasible. This strategic alliance is committed to expanding the charging infrastructure for electric vehicles in India, addressing the growing demand for reliable and convenient charging options.
Hyundai, with its existing network of 72 EV Dealers across 45 cities, has already concluded the first phase of establishing public EV charging facilities. Now, in Phase-2, in collaboration with Shell India, the company is embarking on the installation of DC 60/120 kW fast chargers in 36 additional dealerships. These chargers will provide customers with a hassle-free, reliable, fast, and safe charging experience, showcasing innovative and customer-centric hardware solutions.
This partnership not only offers fast charging and green energy solutions but also ensures round-the-clock customer support, setting a new benchmark for customer experience in the transition towards clean mobility.
To facilitate seamless EV charging experiences, Hyundai has developed its own Charger Management Systems (CMS), an open platform that enables EV customers, regardless of their vehicle brand, to avail of convenient charging services. With this collaboration, Shell's network of chargers will be integrated into Hyundai CMS, alongside Hyundai's own chargers and those from third-party Charge Point Operators. The platform also offers advanced functionalities such as digital payment and navigation, making it a unique and industry-leading initiative by an automotive manufacturer in India.
Source: Hyundai Motor India