Tesla Model Y has emerged as the top-selling car globally in the first quarter of 2023. The latest data compiled by JATO Dynamics, a trusted source in the automotive market, reveals that the Model Y has become the first all-electric vehicle to dominate global sales for a significant period.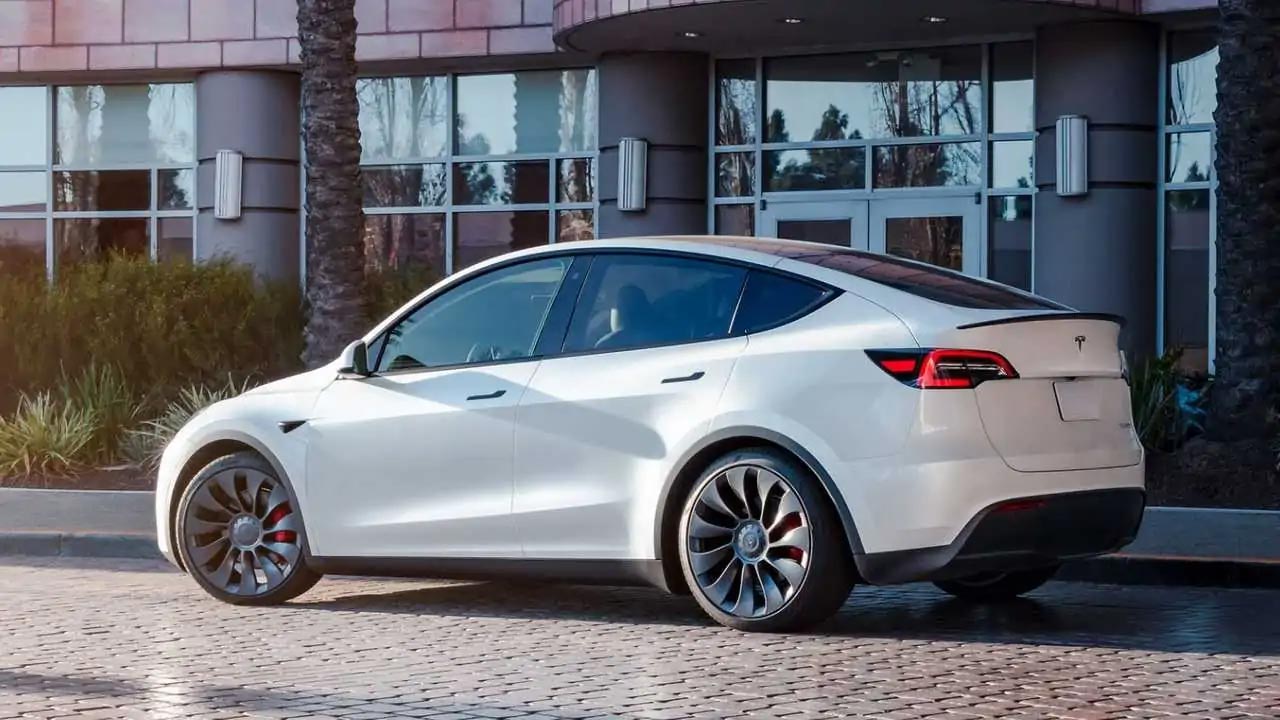 During the first quarter of 2023, the Model Y outshined its competitors with a remarkable sales figure of 267,200 units. This represents an impressive 69 percent surge compared to the same period last year. The Model Y has performed exceptionally well in key markets such as China, the United States, and Europe, where it has emerged as the top-selling vehicle.
While the Toyota Corolla has long been hailed as a global bestseller, its sales figures for the first quarter fell short, recording a decline of 256,400 units. Despite offering various body types, including sedan, wagon, and hatchback, the Corolla experienced a 29 percent drop in China and a 10 percent decline in the United States.
In addition to the Model Y's triumph, three other Toyota models—the Hilux, RAV4, and Camry—secured spots in the top five best-selling cars globally. The RAV4 and Camry cater to developed markets, while the Hilux continues to dominate emerging economies. This highlights the importance of market presence, and it raises the question of whether Tesla will expand its offerings to these lucrative markets in the future.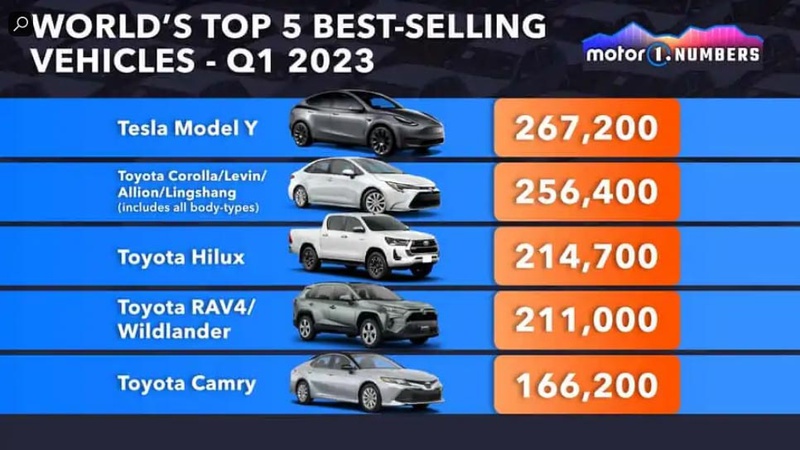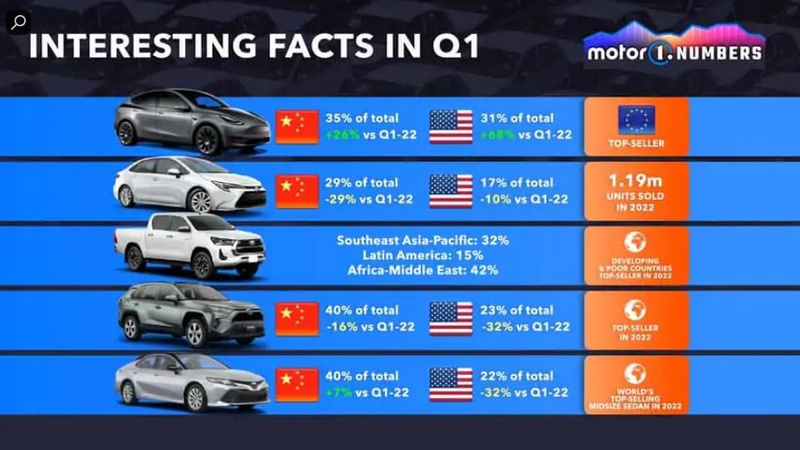 Tesla's CEO, Elon Musk, had predicted at the 2022 annual shareholder meeting that the Model Y would secure its position as the world's best-selling new vehicle in 2023. This prediction seemed ambitious at the time, given the relatively high price of the mid-size SUV. However, Tesla's strategic price cuts and expansion efforts have propelled the Model Y to new heights.
Source: JATO via Motor1