Tokyo Electric Power Company Holdings, Inc. (TEPCO) and Toyota have joined forces to develop a stationary storage battery system. This innovative system, boasting a 1 MW output and 3 MWh capacity, combines TEPCO's operating technology and safety standards for stationary storage batteries with Toyota's expertise in system technology for electrified vehicle storage batteries.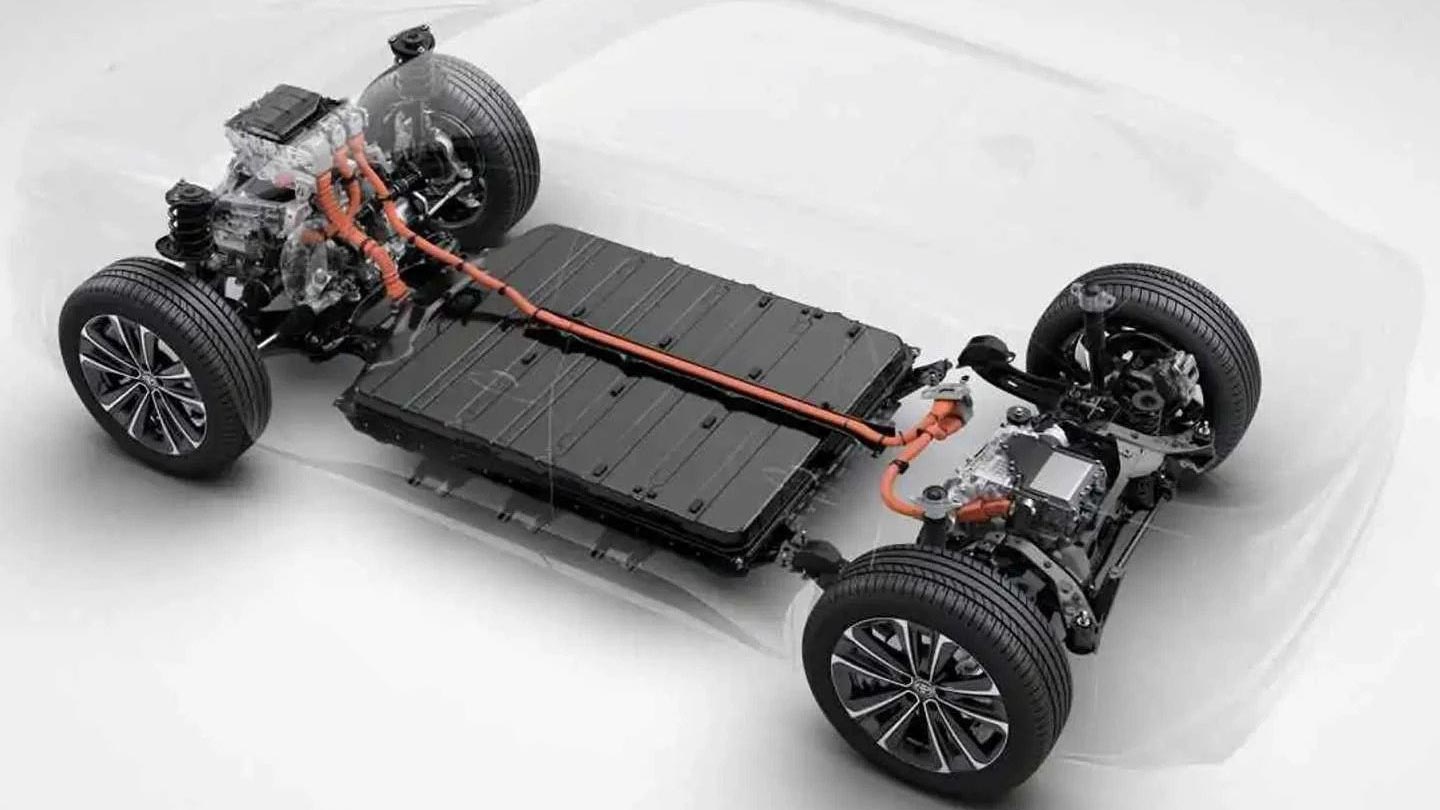 The ambitious project will see the installation of this advanced battery system in the Eurus Tashirotai Wind Farm, courtesy of Toyota Tsusho Corporation and Eurus Energy Holdings Corporation. The four companies involved plan to embark on a collaborative verification project in the upcoming fall season.
The significance of the storage battery market cannot be overstated, particularly in light of the escalating adoption of renewable energy sources and electrified vehicles worldwide. As the global focus shifts toward achieving carbon neutrality, the demand for storage batteries to support environmental and economic enhancements, participation in the electric power market, and effective business continuity planning (BCP) measures continues to grow both in terms of quantity and affordability.
With this in mind, TEPCO HD and Toyota have jointly developed a stationary storage battery system that can be seamlessly integrated with existing power conditioning systems (PCS). By connecting multiple storage batteries designed for electric vehicles, this system opens up a world of possibilities for improving energy storage capabilities, enhancing operational performance, and exploring potential business applications within the electricity market.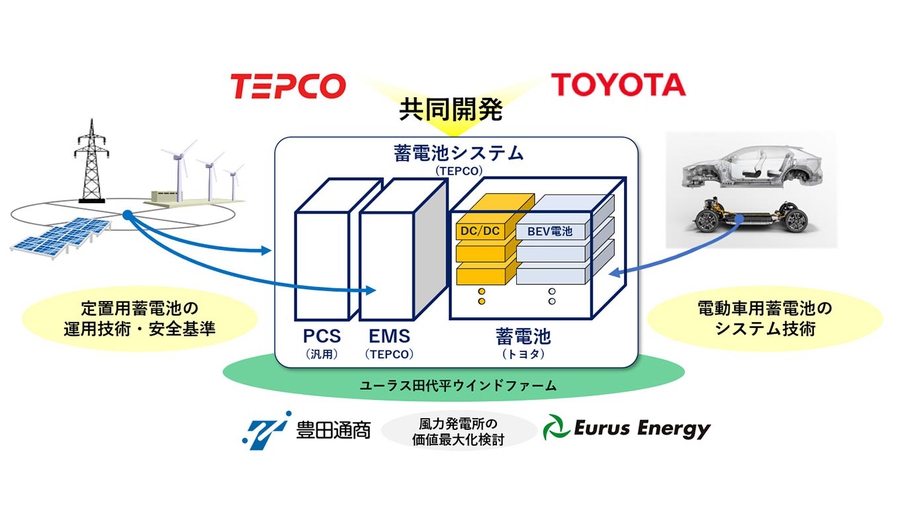 TEPCO HD, leveraging its extensive knowledge and technological prowess in the electric power sector, aims to maximize the utilization of renewable energy sources while addressing the specific business continuity planning needs of its customers. Moreover, TEPCO HD strives to maintain a delicate balance between the supply and demand of electric power, ultimately constructing a robust and stable energy supply system.
In parallel, Toyota, in collaboration with Toyota Industries Corporation, Toyota Tsusho Corporation, and Denso Corporation, is committed to developing safe, durable, high-quality, cost-effective, and high-performance storage batteries for electrified vehicles. These efforts align with Toyota's broader initiatives aimed at realizing a circular economy—an economic model rooted in resource recycling.
Following the completion of the verification project, TEPCO HD and Toyota will evaluate the results and focus on the development of customer-centric energy services and grid-balancing capabilities to meet the evolving energy storage requirements of their customers. Furthermore, both companies are dedicated to promoting the widespread adoption of storage batteries throughout society. Their efforts encompass building an energy system that emphasizes local production for local consumption and creating a recycling-oriented society for electrified vehicle storage batteries.
Source: Toyota