Ford expands its global pickup truck family with first-ever Ranger Plug-In Hybrid. It has the same maximum braked towing capacity of 3,500 kg (7,716 lbs) as the rest of the non-electrified Ranger lineup.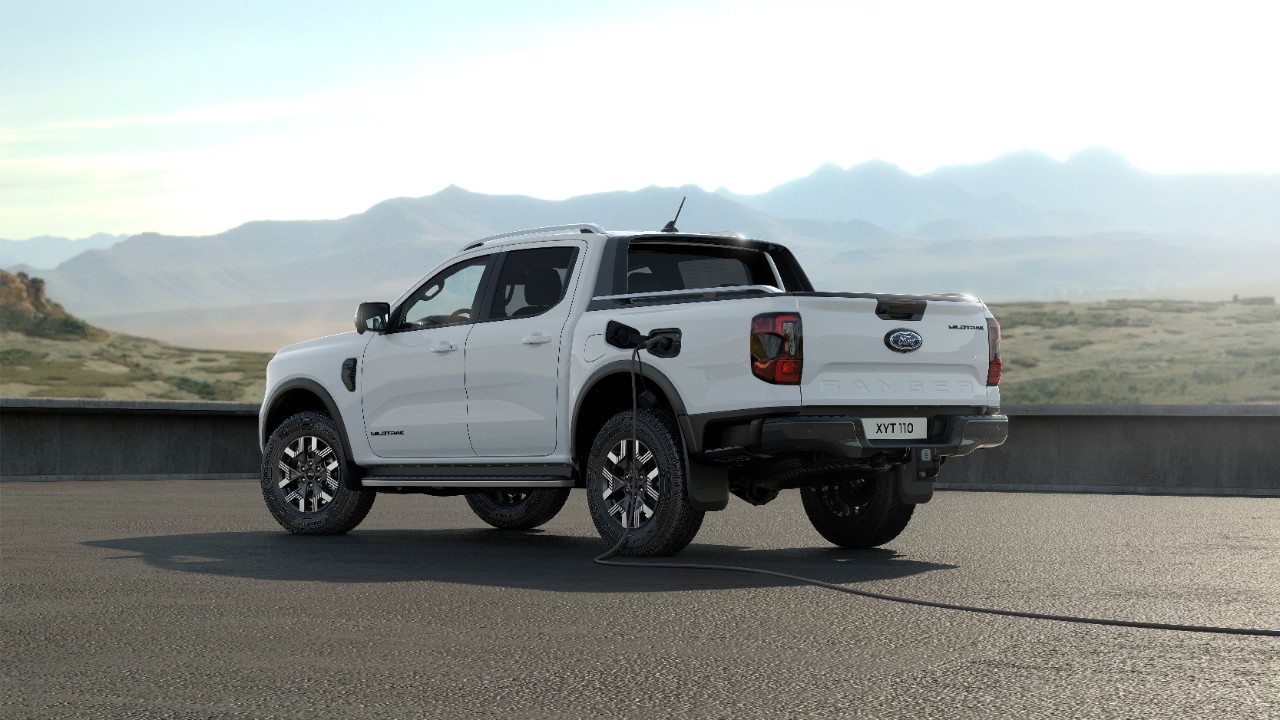 The Ranger PHEV provides over 45 km (28 miles) of emissions-free driving, while also allowing for longer travel without needing a charging station. This electric pickup maintains the towing, payload, and off-road features comparable to its internal combustion engine (ICE) counterpart.
Under the hood, the Ranger PHEV employs a 2.3-liter turbocharged EcoBoost four-cylinder engine, an electric motor, and an undisclosed battery size. While specific numbers are yet to be disclosed, Ford assures that the plug-in hybrid will offer "more torque than any other Ranger." The promised 45 km (28 miles) range is on par with the Kuga PHEV, which uses a 14.4 kWh battery, despite the Ranger's heavier body, 4WD system, and less aerodynamic design.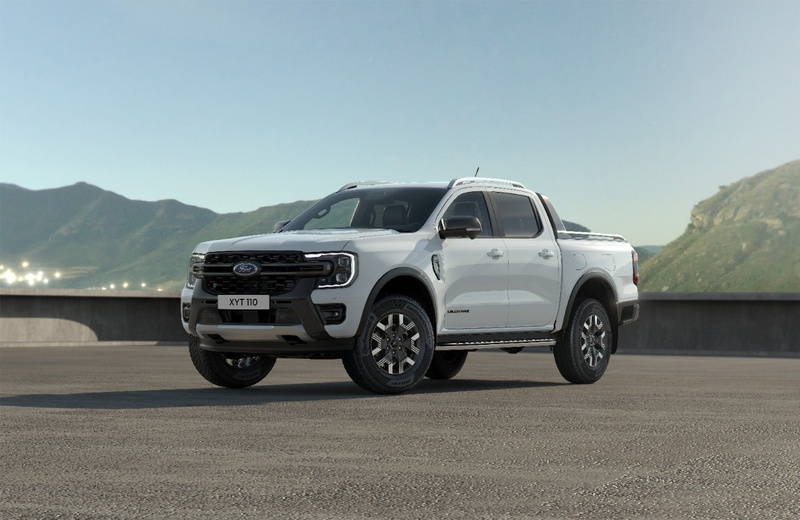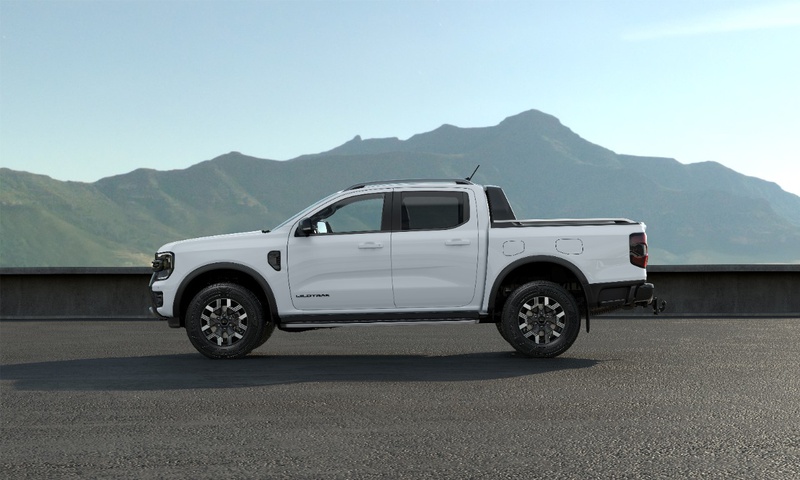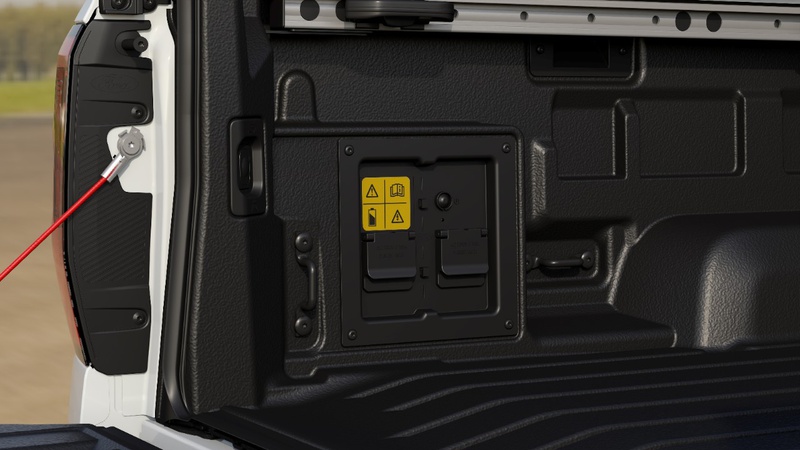 Ford Ranger Plug-in Hybrid
A noteworthy feature is the Pro Power Onboard system that includes multiple electrical outlets in the tailgate and cabin. According to Ford, the system allows the pickup's battery to supply electricity for tools and appliances, potentially eliminating the need for separate generators.
Identifying the plug-in version of the Ranger is simplified by the charging port situated on the rear fender, adjacent to the fuel cap. Additional unique elements comprise the PHEV badging on the side vents and a fresh 18-inch alloy wheel design. Although the interior has not been revealed, it's reasonable to expect new display graphics for battery charge and selectable driving modes, along with an array of Advanced Driver Assistance Systems (ADAS).
So far, only the top-tier Wildtrak version has been showcased, but the PHEV range may expand. Chris Rushton, Ford Pro Europe's Commercial Vehicle Marketing Manager, mentioned to Autocar that the PHEV will target " our most popular globally and especially with the European customer in mind." Whether this means a PHEV Raptor is in the works remains to be seen.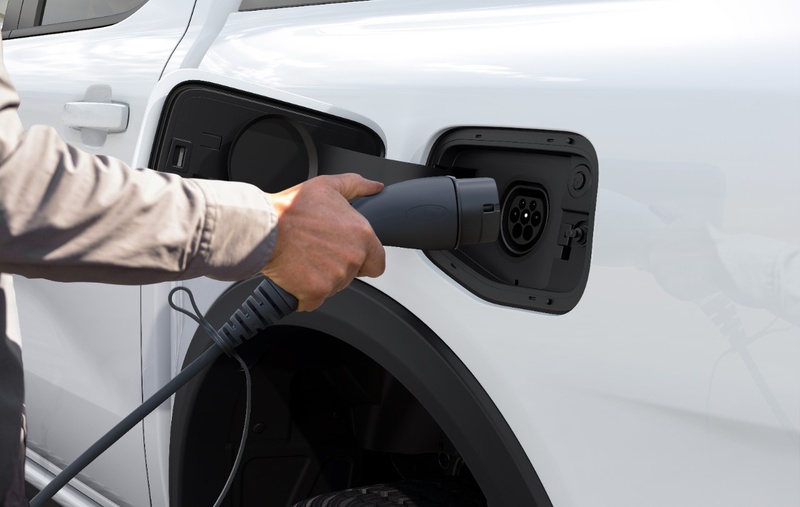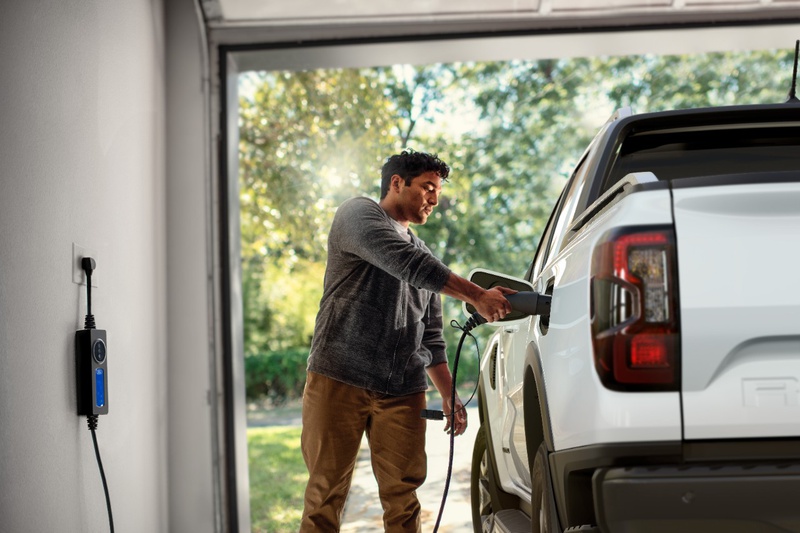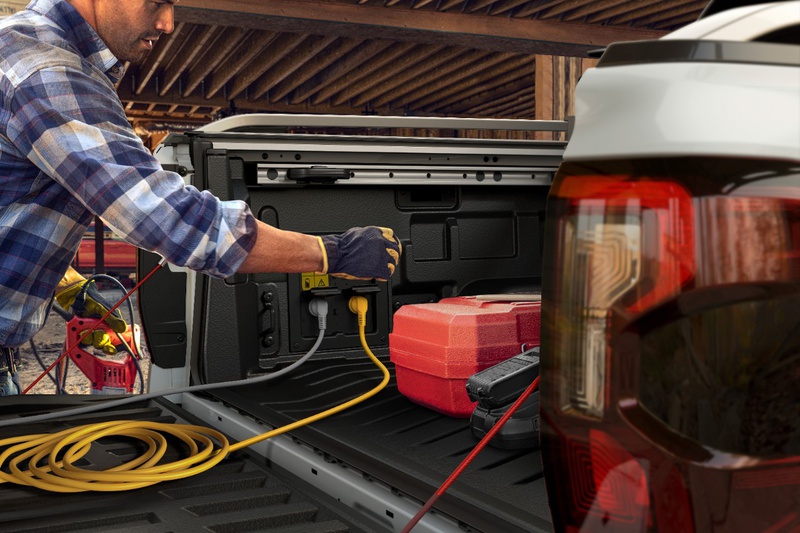 Ford Ranger Plug-in Hybrid
Scheduled to go into production in late 2024, the Ranger PHEV's initial shipments are set for early 2025. Official announcements confirm its availability in Europe, Australia, and the UK, with the possibility of entering other markets. Ford aims to present "a wide range of powertrain options" in the mid-size pickup sector, leading to speculation that a battery electric vehicle (BEV) could join the lineup later.
In terms of speculation, the Ranger PHEV's plug-in hybrid technology might be extended to the VW Amarok, Ford Everest SUV, and the mechanically similar Ford Bronco, since they all share the same ladder-frame structure.
Source: Ford