Dodge debuted the Charger Daytona SRT Concept in August during Speed Week, and has now brought an updated version to the 2022 SEMA show in Las Vegas.This time, the car is painted Stryker Red and outfitted with carbon-fiber 18-inch wheels.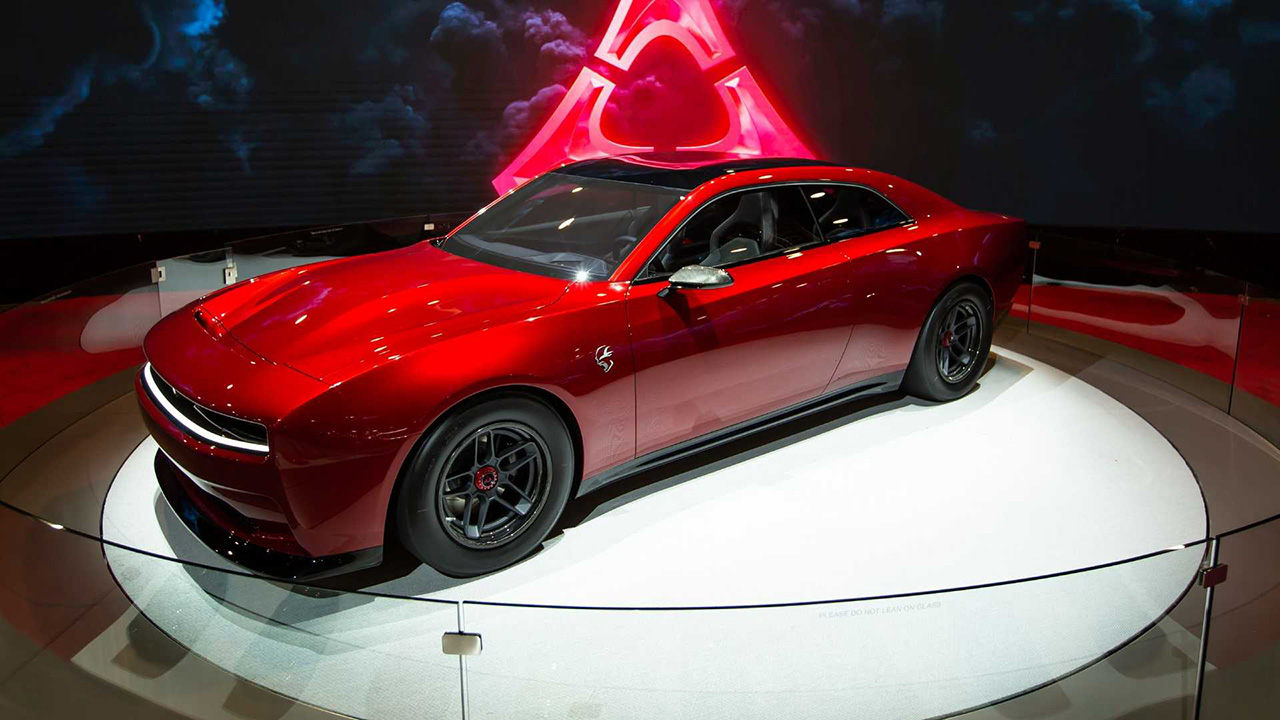 Dodge has finally released information about the horsepower numbers for the updated concept.
For the regular 400-volt models, customers will get to pick from the following outputs: 455 hp (340 kW), 495 hp (370 kW), 535 hp (400 kW), 590 hp (440 kW), 630 hp (470 kW), and 670 hp (500 kW).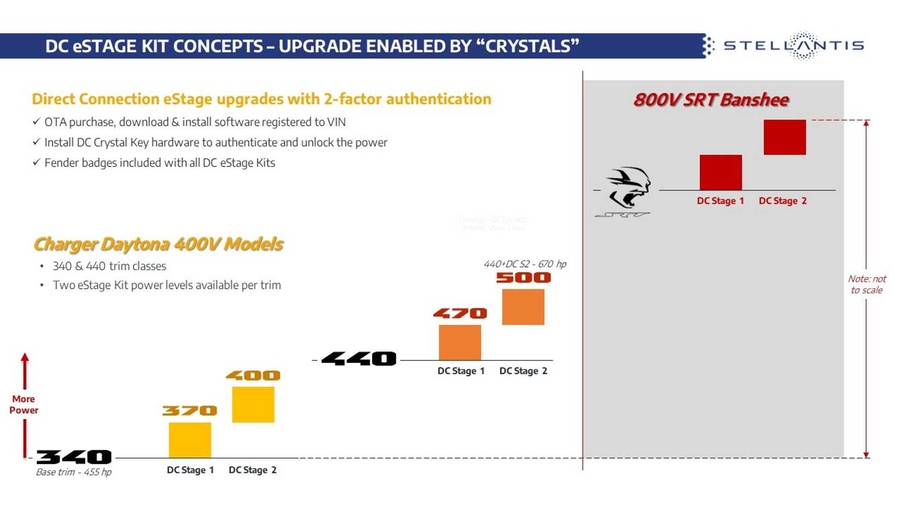 There will be three more powerful outputs available for the 800-volt SRT Banshee models. This will make it even more powerful than the outgoing 800+ hp Hellcat motor. The Banshee will also offer Direct Connection upgrades, and the upgraded models will feature a "crystal" key that slots into the dashboard for unlocking the Direct Connection Stage 1 and Stage 2 performance upgrades.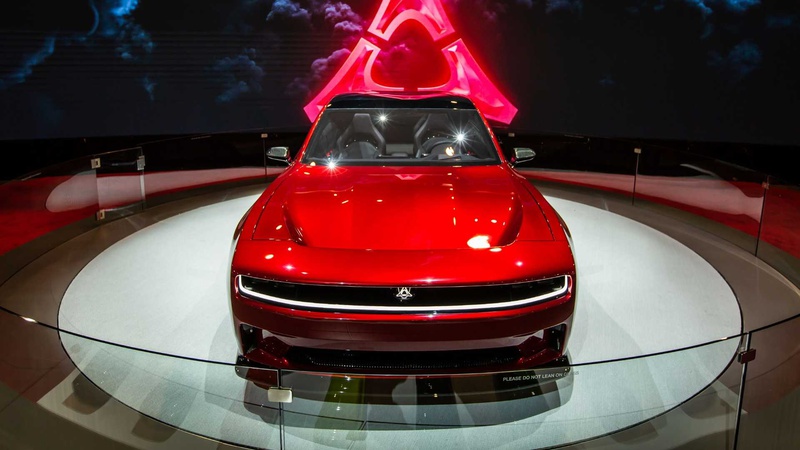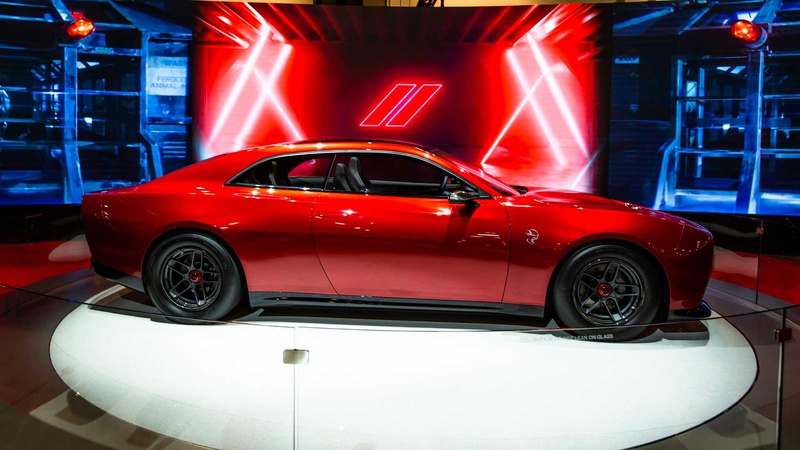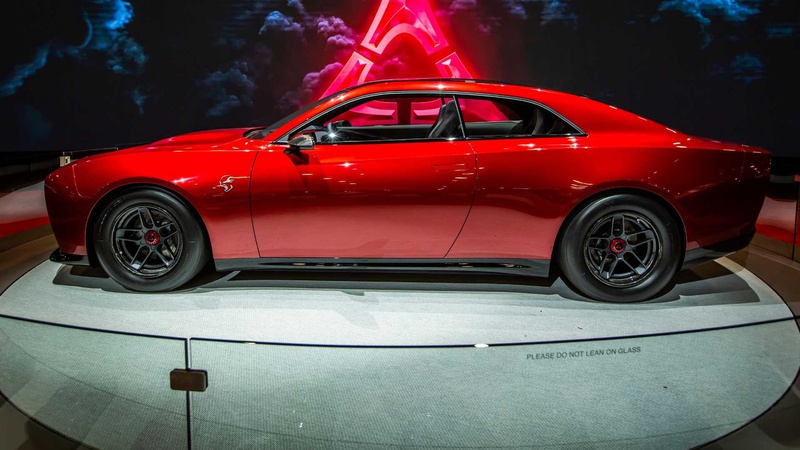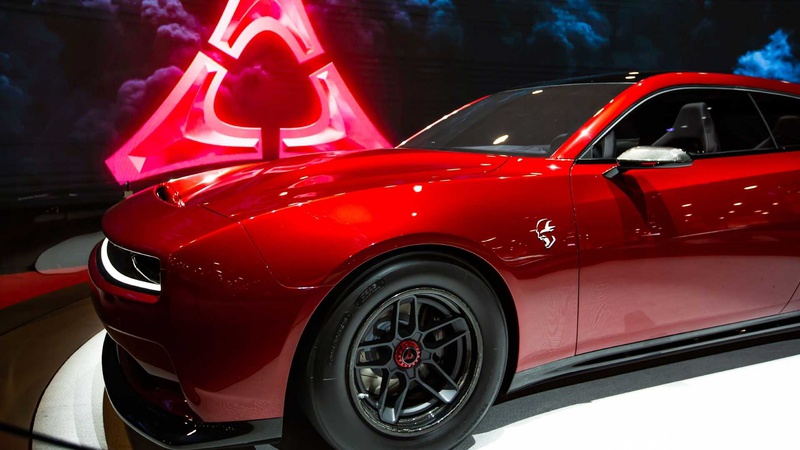 Dodge Charger Daytona SRT Concept
Dodge has not said how these models will be turned into production cars, but we are guessing that they will be similar to the Daytona SRT which is still just a concept. Dodge has put a lot of thought into this car so it is likely that it will reach customers.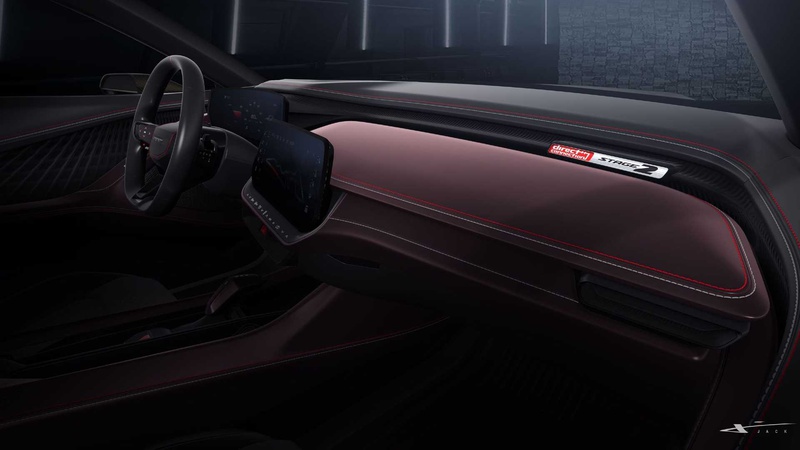 Dodge Charger Daytona SRT Concept
Dodge is also surveying attendees at SEMA about the Fratzonic Chambered Exhaust. The company will use feedback from the survey to improve the "world's first BEV exhaust system" for a road-going vehicle.
Source: Dodge