At the Lancia Design Day, the Italian car company introduced Pu+Ra Zero: a sculpture that doubles as a "three-dimensional manifesto" for their upcoming vehicles slated to launch between 2024 and 2028.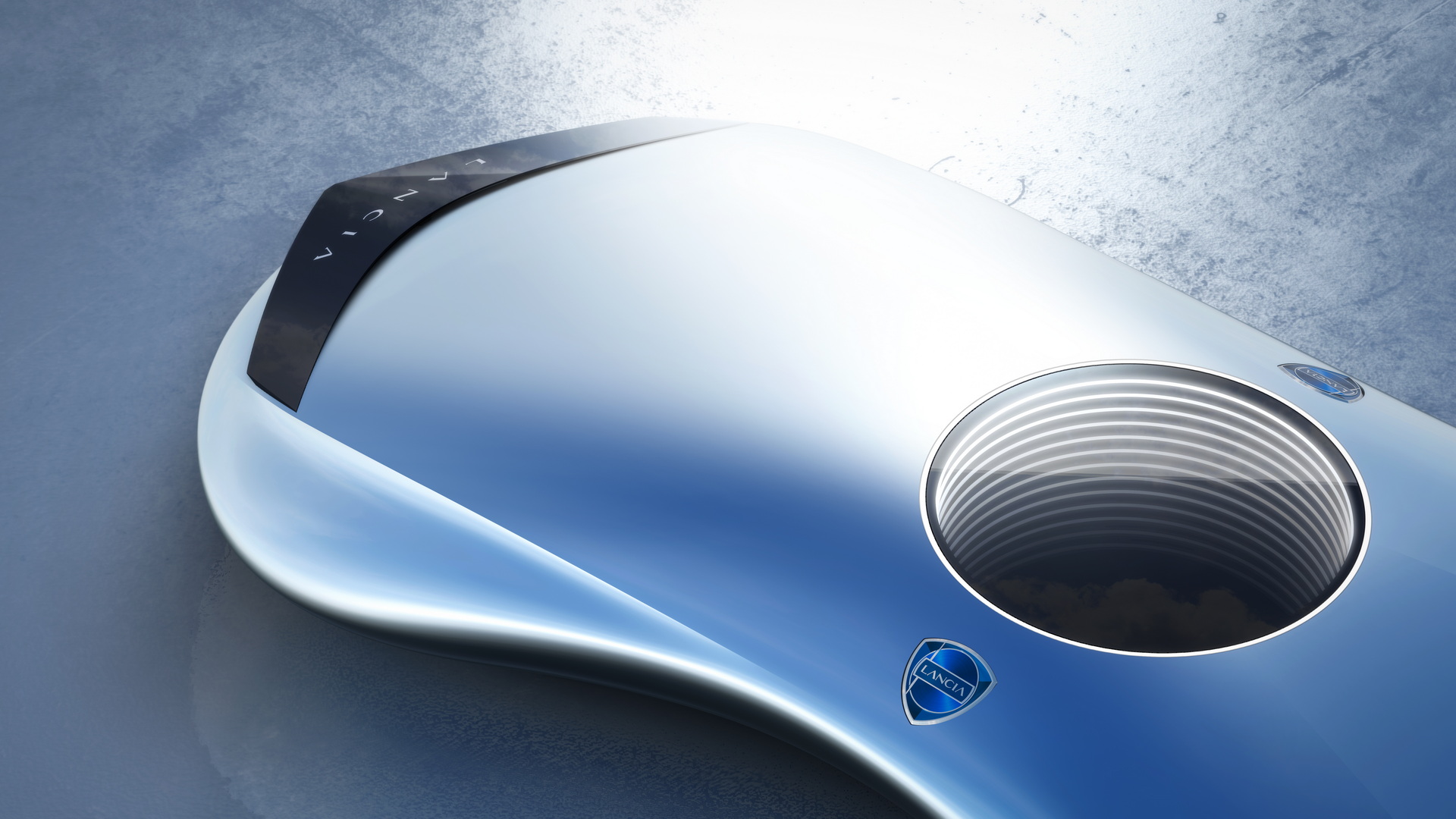 Lancia calls its new styling language "Pu+Ra Design", combining the words "Pure" and "Radical". The new style is penned by Jean Pierre Ploue and his team of young talent at Lancia's Centro Stile in Turin. It is said to "define the design of Lancia for the next 100 years", which is quite an ambitious statement. Not wanting to decide whether to go retro or modern, the company identifies its future style as "Progressive Classic".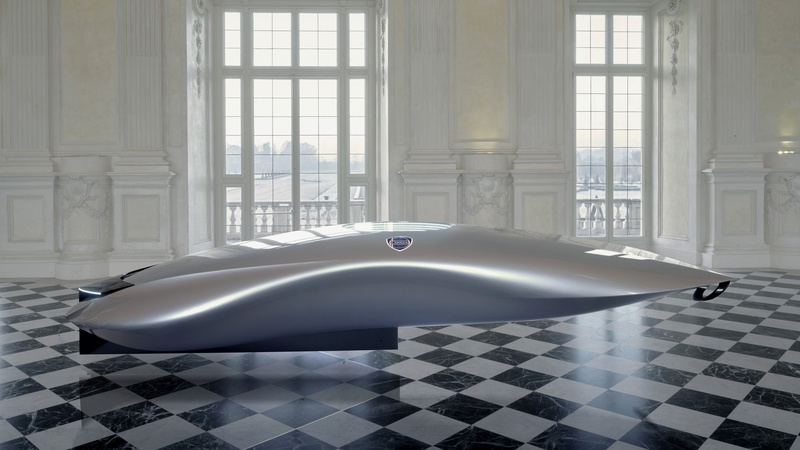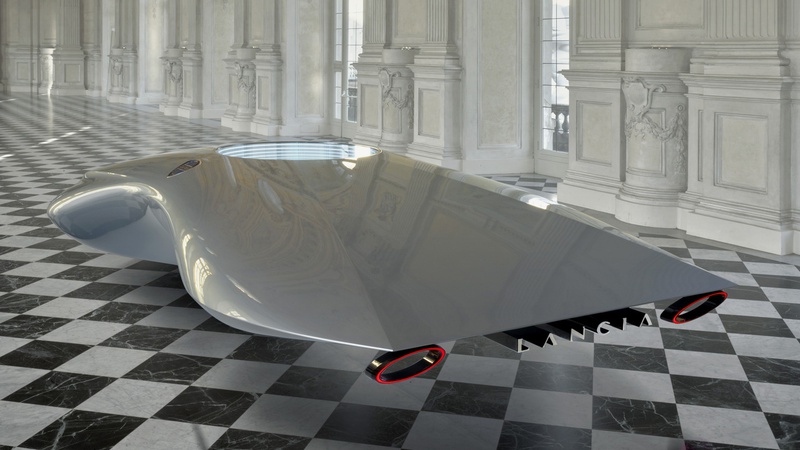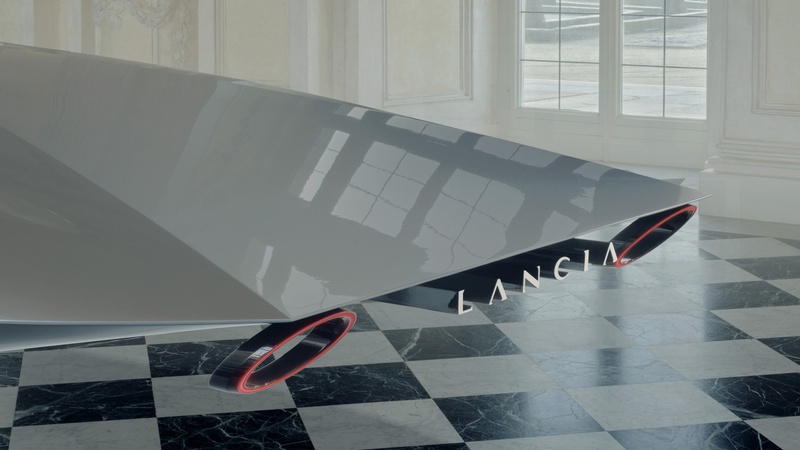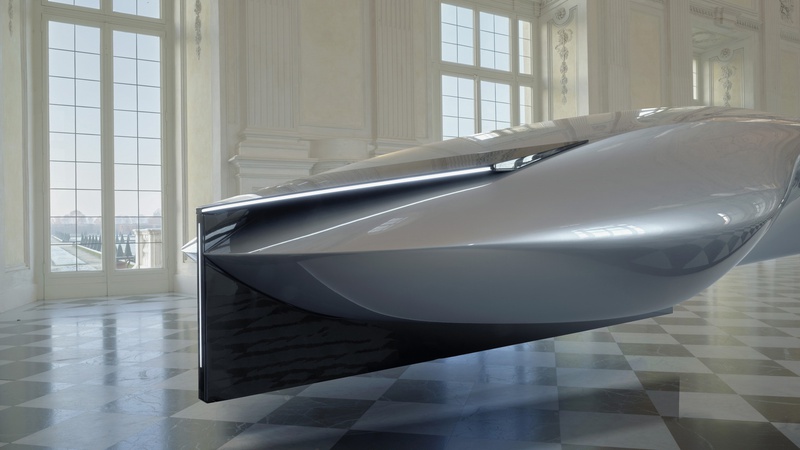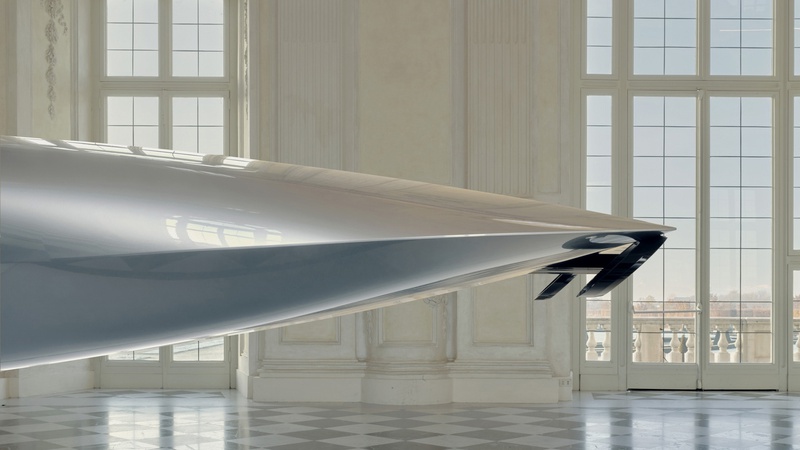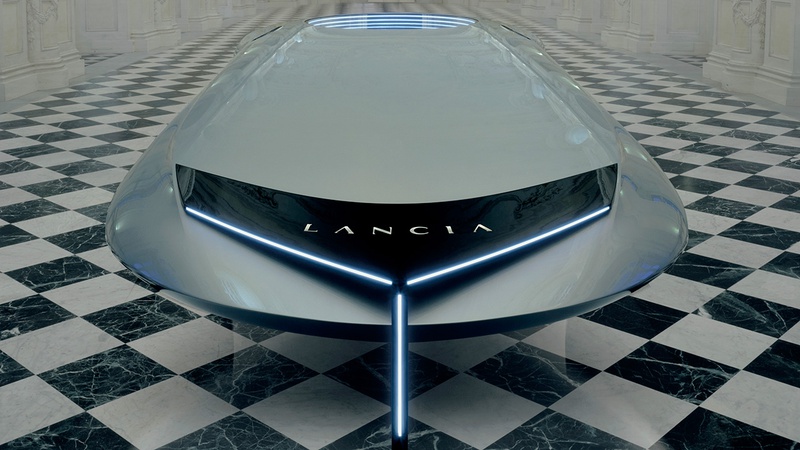 Lancia Pu+Ra Zero
The Lancia Pu+Ra Zero front features are a reinterpretation of Lancia's historic grille, the "calice", now projected into the future through three rays of light to make it "iconic and memorable". This new "calice" will be on all three of Lancia's new vehicles Ypsilon, Aurelia, and Delta, which are expected to debut in 2024, 2026, and 2028 respectively.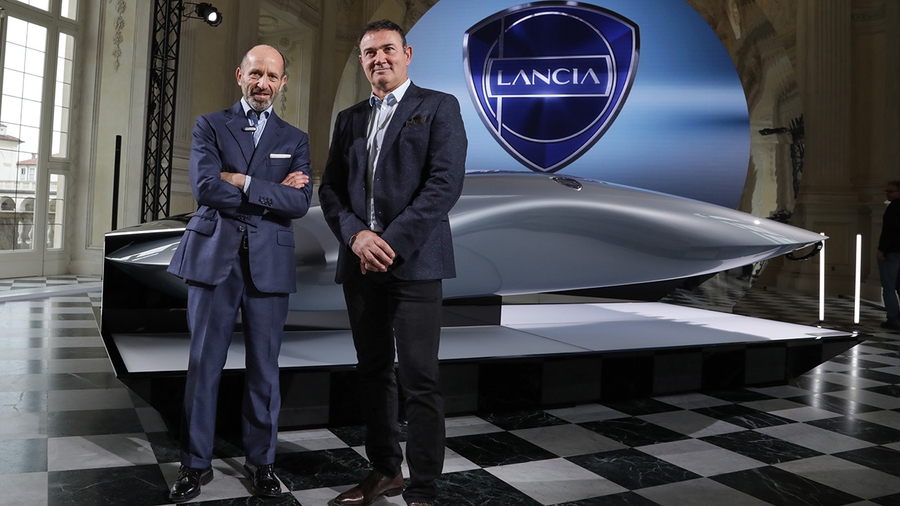 Luca Napolitano Lancia Brand CEO & Jean Pierre Plouè Head of Stellantis Design-Head of Lancia Design
The curves on the slim and heavily sculpted profile are inspired by the Aurelia B20 and the Flaminia, although in the Pu+Ra Zero there is no greenhouse or wheels. A circular sunroof is considered to be another future signature design element.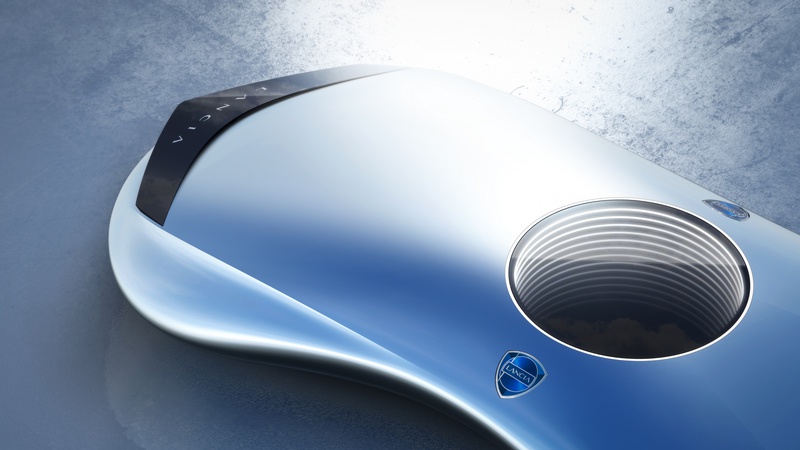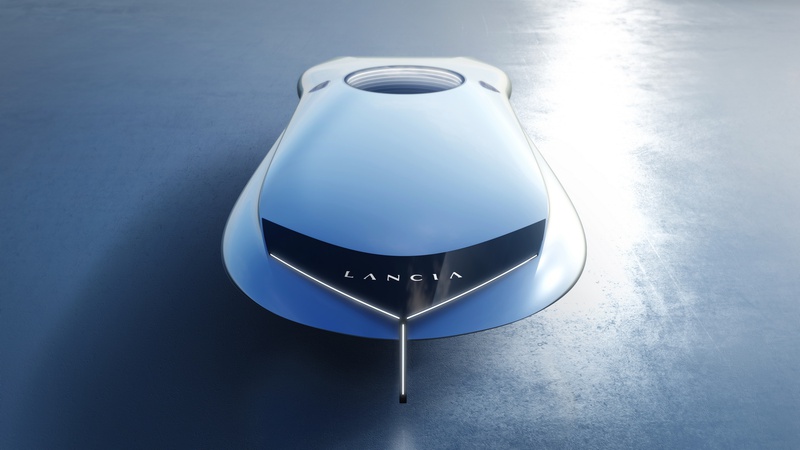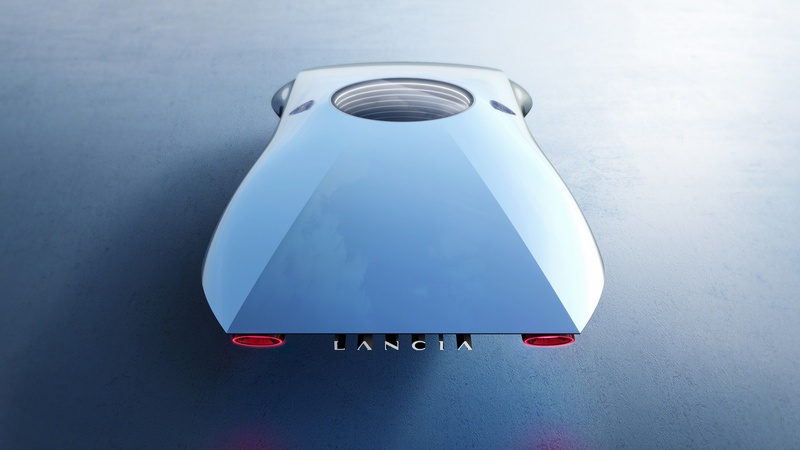 Pu+Ra Zero
At the back, the round LED taillights are reminiscent of the Stratos and will be used in the new Ypsilon supermini, alongside the Lancia lettering between them. The automaker chose the silverish "Micalized Blue" shade for the exterior of the Pu+Ra Zero, which will most likely be included in the future color palette.
The sides of the Pu+Ra Zero feature the new Lancia logo that we told you about in a previous news article. The new logo retains the outer shield shape and the inner circle found in previous interpretations but it adopts a different font and a shiny background. The vertical line on the left represents a lance inspired by the 1957 emblem.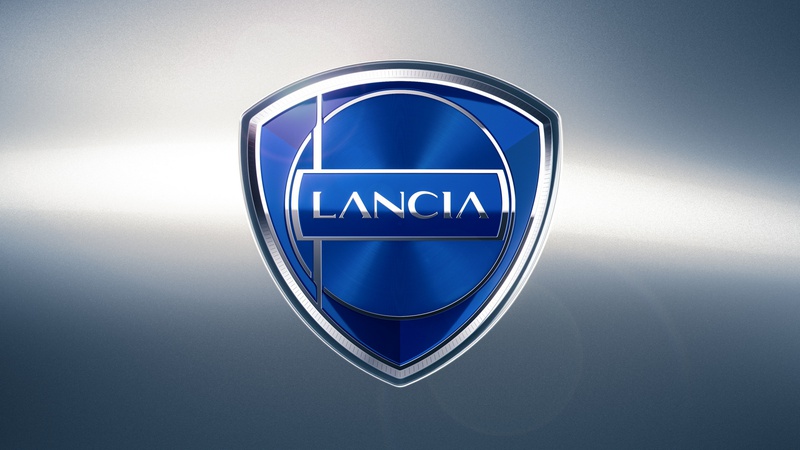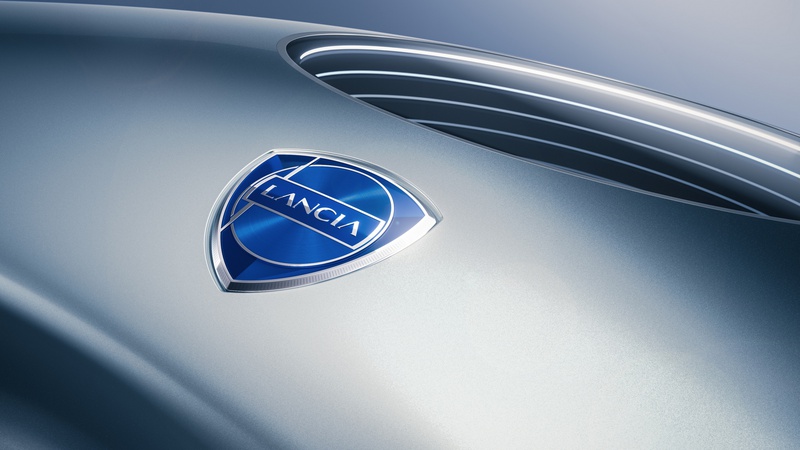 Lancia new logo
Lancia has confirmed that the new Ypsilon supermini will arrive in 2024. It will be offered in both hybrid and fully electric flavors. Then, Aurelia, a premium electric crossover, will arrive in 2026, sitting at the top of the range. Finally, in 2028, Lancia will introduce an all-new Delta, returning in the form of fully electric hatchback.
Source: Lancia