Sixty-six robots designed for production lines have arrived at Tesla's Gigafactory in Austin, Texas. The facility is expected to begin producing the highly anticipated Cybertruck in 2023.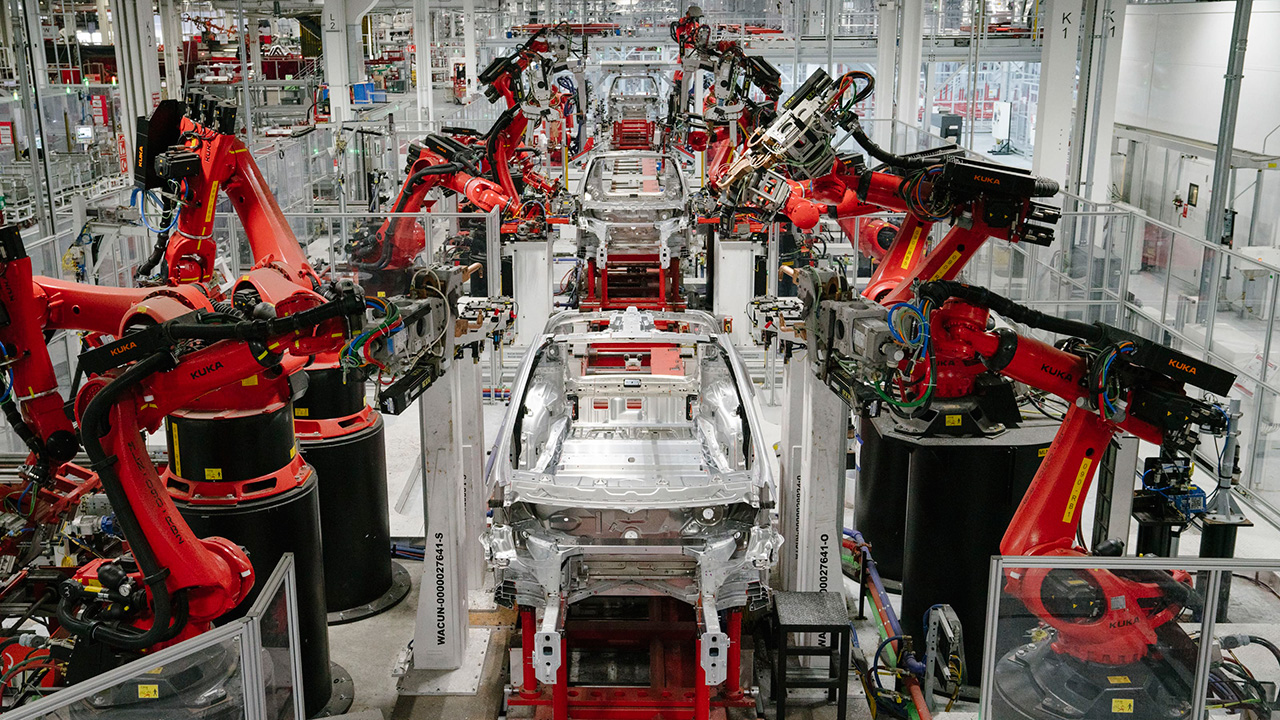 According to a bill of lading obtained by Twitter user @greggertruck, the robots, manufactured by German company Kuka, were shipped from Europe and arrived at the Texas factory on December 18. The document shows packages being sent from Germany with Tesla's factory as the final destination.
66 Kuka production line robots arrived in Houston on the 18th. The Kuka robots have been used on ALL Tesla production lines, just makes most sense at this time to be in regards to #Cybertruck $tsla Check out below! Incl. example of WHAT Kuka Robots are specifically! pic.twitter.com/3K4uwuSCaR

— Greg (@greggertruck) December 22, 2022
Kuka robots are a common sight on Tesla's assembly lines, where they are used to assemble various parts for the Model 3, Model Y, Model S, and Model X at the company's factories in Fremont, California, Shanghai, China, and Berlin, Germany. These large red and orange machines can often be seen in photos and videos taken inside Tesla's factories, as seen in the video below.
Kuka manufacturing robots are highly advanced and are widely used in the automobile industry because they are able to perform tasks with a high degree of accuracy and speed. They are also able to work continuously for long periods of time without needing breaks, making them a reliable and efficient choice for assembly line work. Additionally, Kuka robots are able to be programmed to perform a wide range of tasks, making them versatile and able to be used in many different production environments. Overall, their advanced technology and capabilities make them a popular choice for automobile manufacturers looking to streamline their production processes.
It's important to note that 66 robots are not enough to fully equip a production line. However, it seems that this is just the start of the process. In December, Tesla received a large 9,000-ton Giga Press from IDRA Group, and now additional shipments are arriving to gradually complete the necessary inventory.
In other words, Tesla is making the necessary preparations to begin low-volume production of the Cybertruck in the middle of 2023, with mass production planned for the end of the year.
Source: Insideevs