Kia Corporation has taken the wraps off its first three-row electric flagship SUV, the Kia EV9, with striking designs inside and out. The EV9 embodies Kia's "Opposites United" design philosophy, which combines elements of nature and modernity to create a harmonious whole.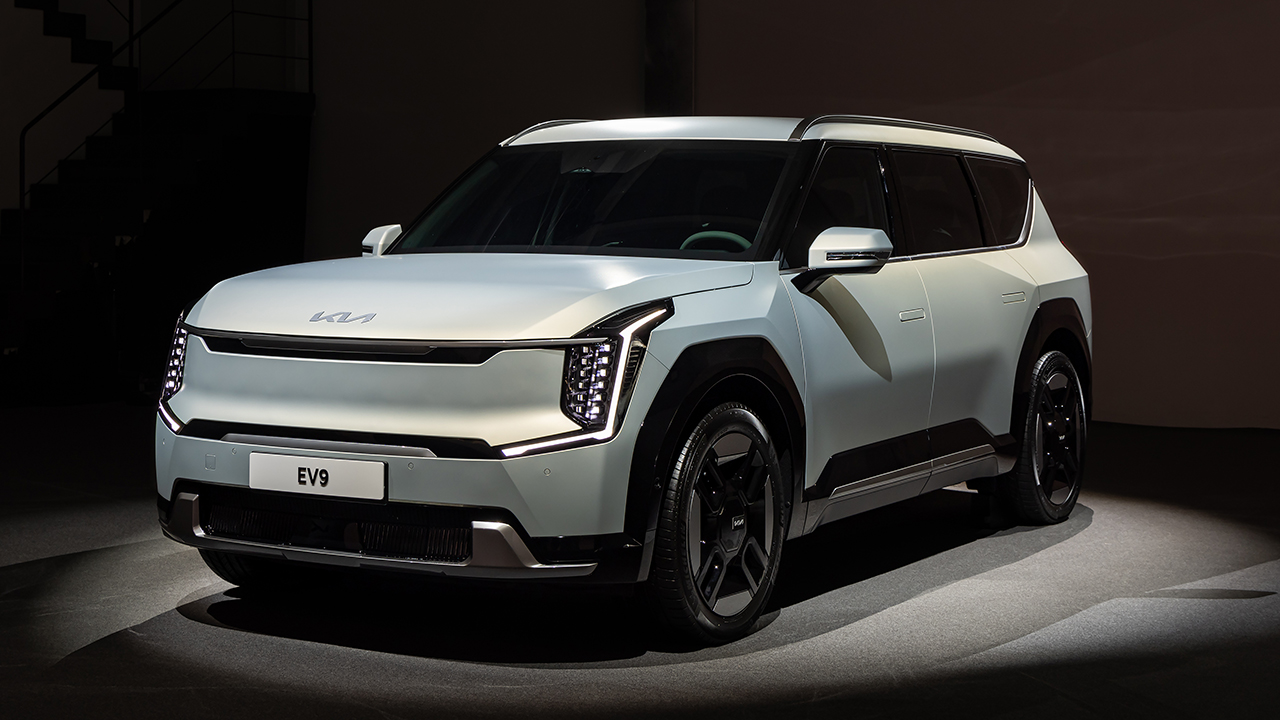 Karim Habib, Executive Vice President and Head of Kia Global Design Center, said that the Kia EV9 "aims to redefine standards for design, connectivity, usability and environmental responsibility." The EV9, built on Kia's Electric Global Modular Platform (E-GMP), offers an "exceptionally high-quality proposition and a fresh EV perspective in the family SUV sector," Habib added.
The exterior of the EV9 is a fusion of sleek and sculptural shapes and assured, assertive geometry, giving the vehicle a contemporary yet serene look. The front of the vehicle features a "Digital Tiger Face" with two clusters of small cube lamps, which create a visionary and futuristic look. The Digital Tiger Face is set to become a future signature feature of Kia's electric vehicles.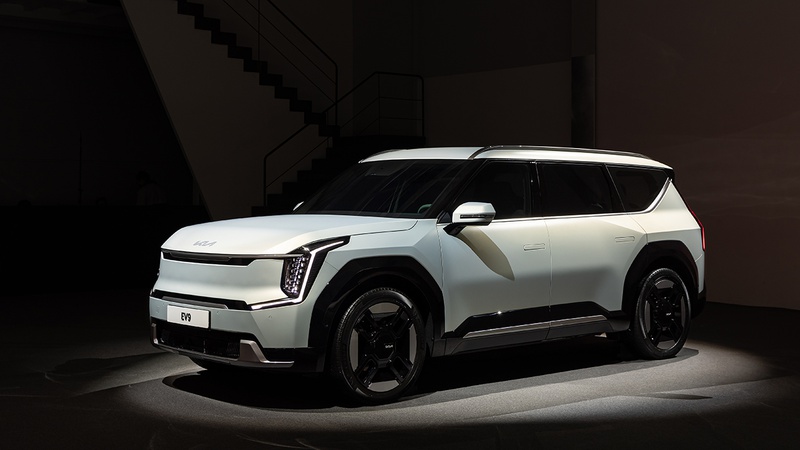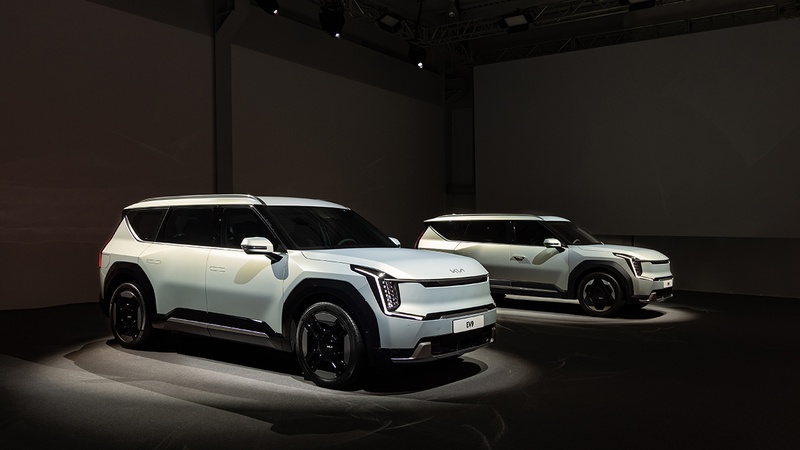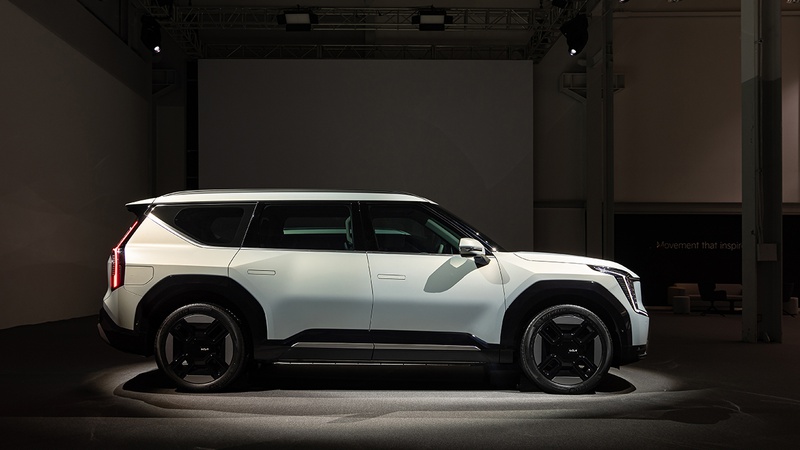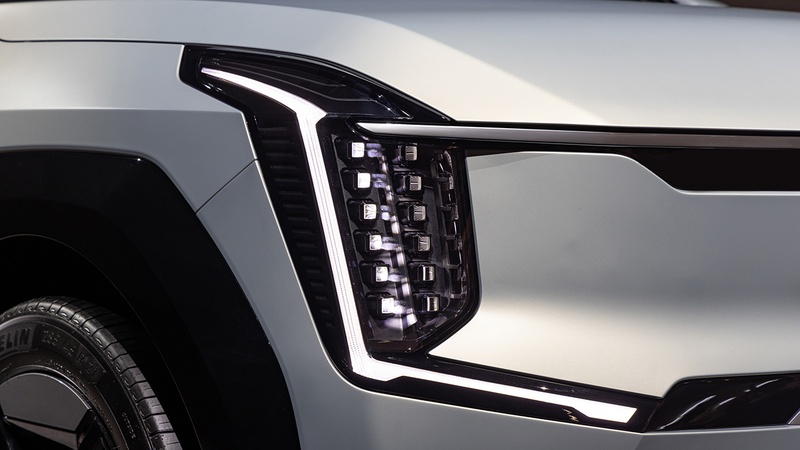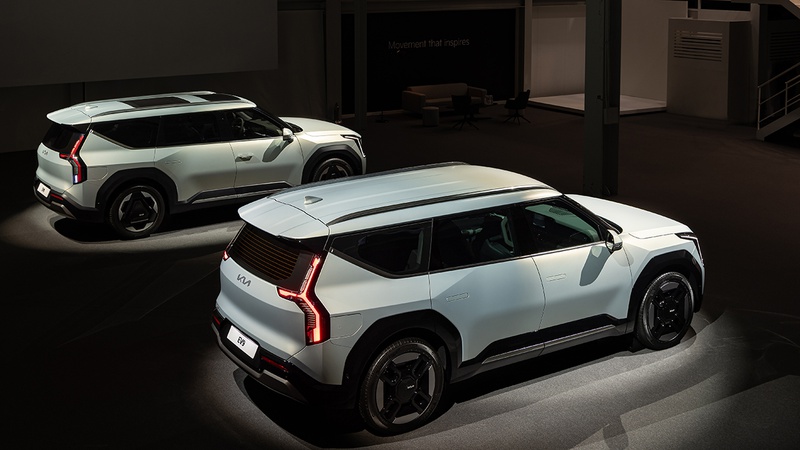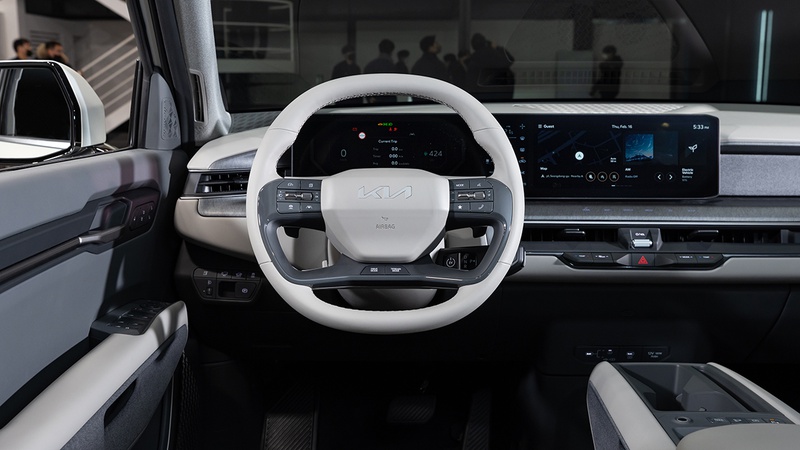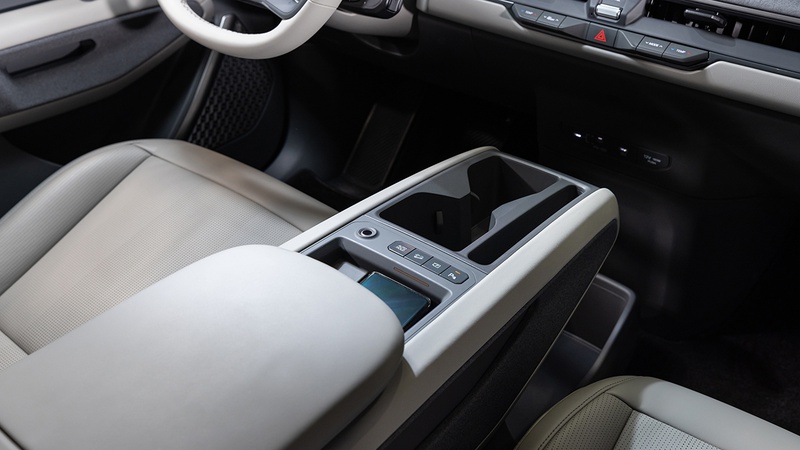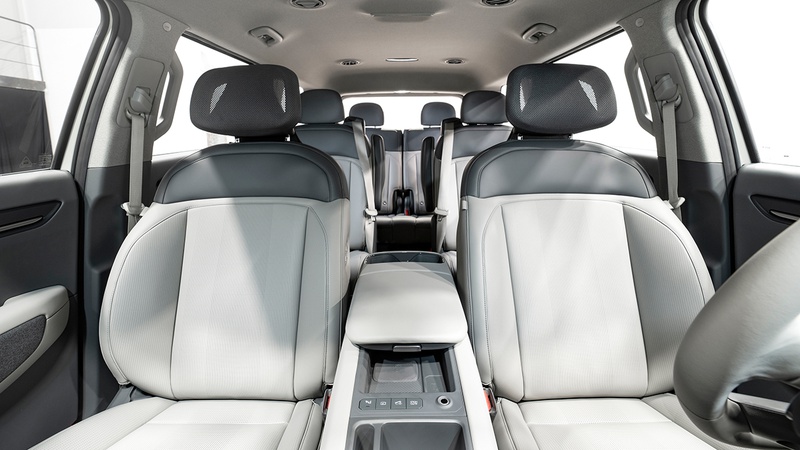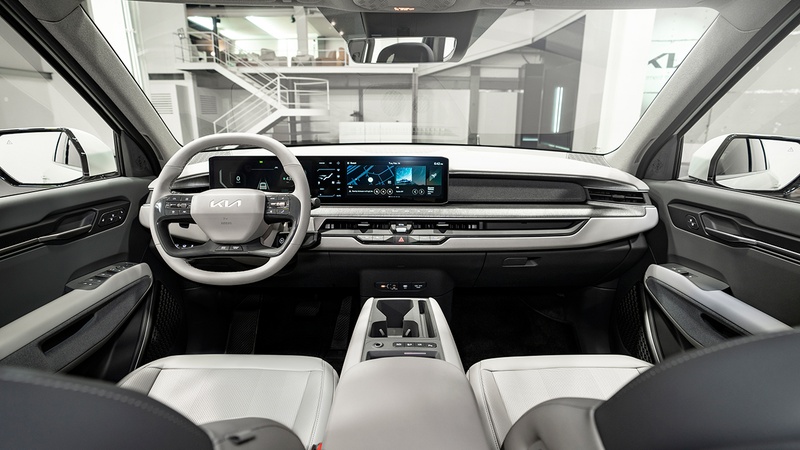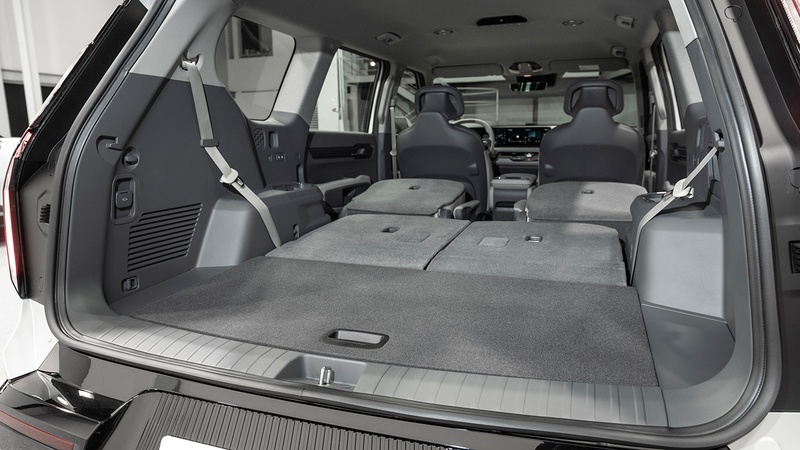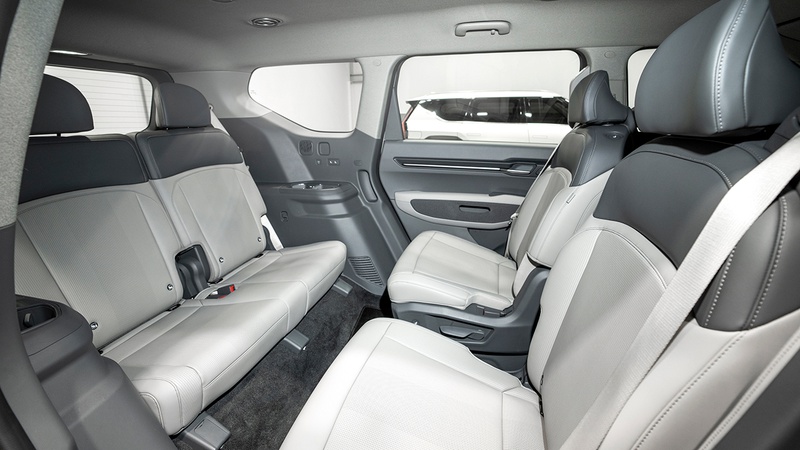 Kia EV9
1
2
3
4
5
6
7
8
9
10
11
12
The EV9's side profile features dynamic triangular fender structures and highly pronounced geometric wheel arches, combining a strong and indisputable SUV identity with exceptional aerodynamic efficiency. The rear of the vehicle has a clean and simple design, with slim rear lights mirroring those at the front, and exuding a strong and confident stance.
The interior of the EV9 prioritizes space, comfort, and technology for all passengers, reimagining what a family SUV can offer. The EV9 can be offered in both six and seven-seat formats, with all occupants enjoying generous space to connect and relax with lounge-style comfort in all three rows of seats. Seats in the second row can be effortlessly swiveled 180 degrees so that occupants can interact with those sitting in the third row.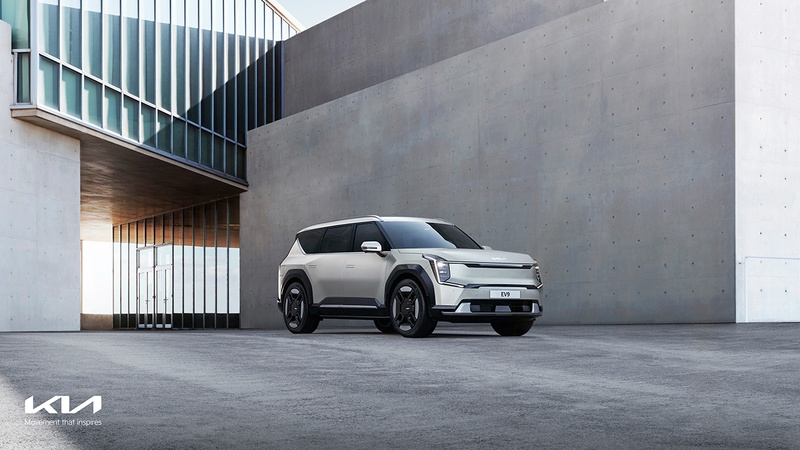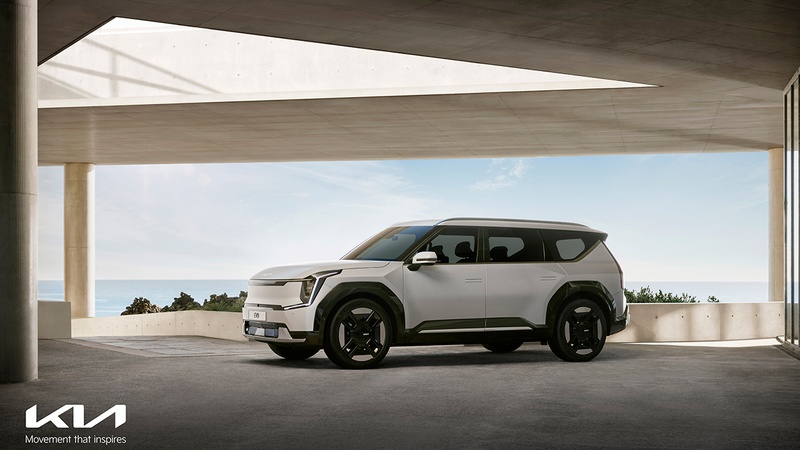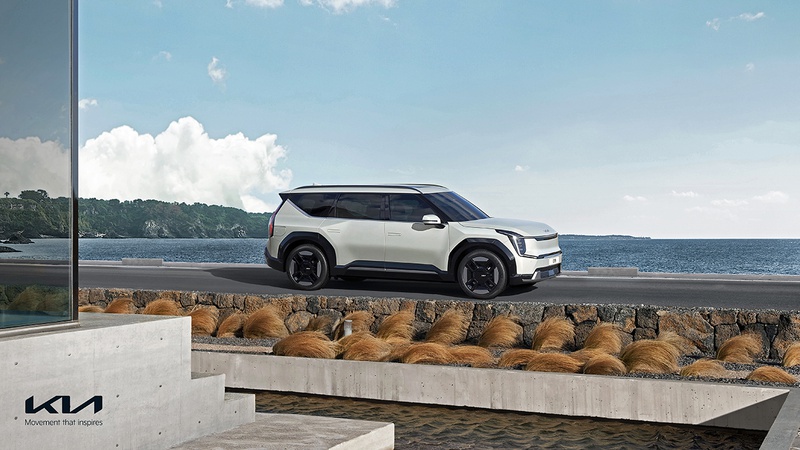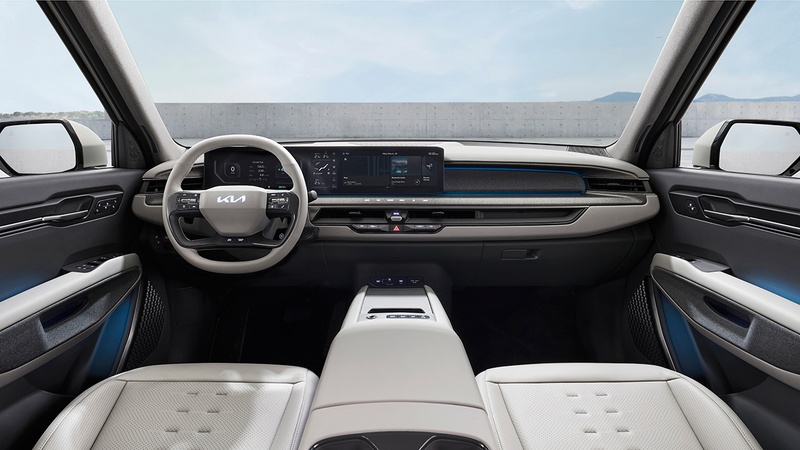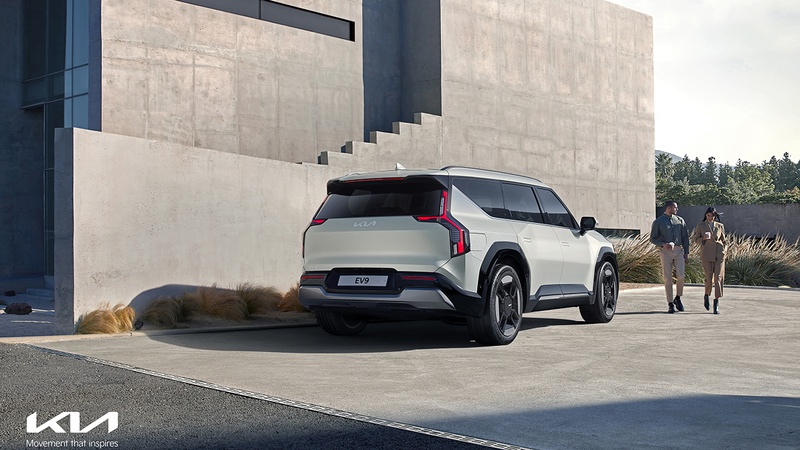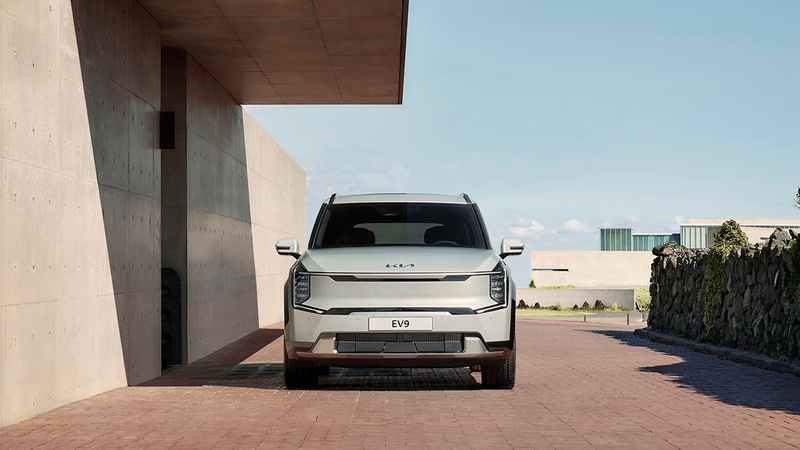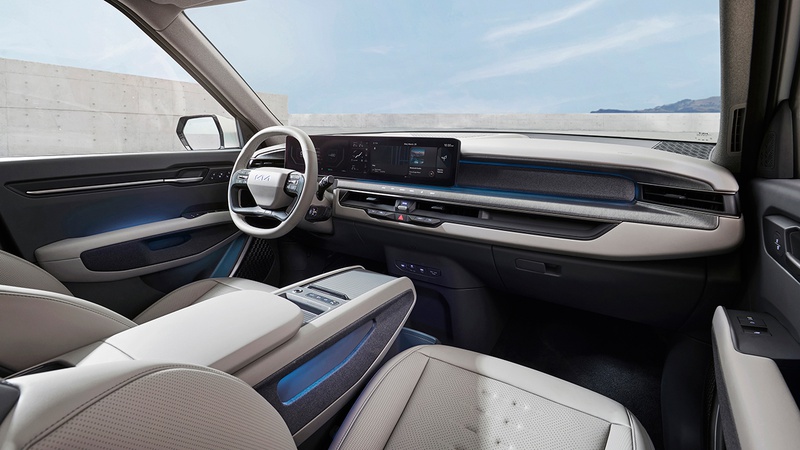 Kia EV9
The EV9's cabin embodies an elegantly simple, premium quality, and user-friendly design. The open, floating panoramic dashboard extends from the steering wheel to the center of the vehicle, with two 12.3-inch touch screens integrated with one 5-inch segment display providing effortless control of the vehicle's functions.
The Kia EV9 will make its digital global premiere in late March, and the company will disclose all product information and roll out the global campaign with the slogan, "Here to reshape the way we move."
Source: Kia