New spy shots have emerged of the upcoming pickup version of the Ineos Grenadier SUV. The images, captured during winter testing on snow-covered trails in Scandinavia, reveal that the front end of the pickup version is essentially identical to that of the SUV. However, from the C-pillars back, an open pickup bed takes the place of the cargo hold.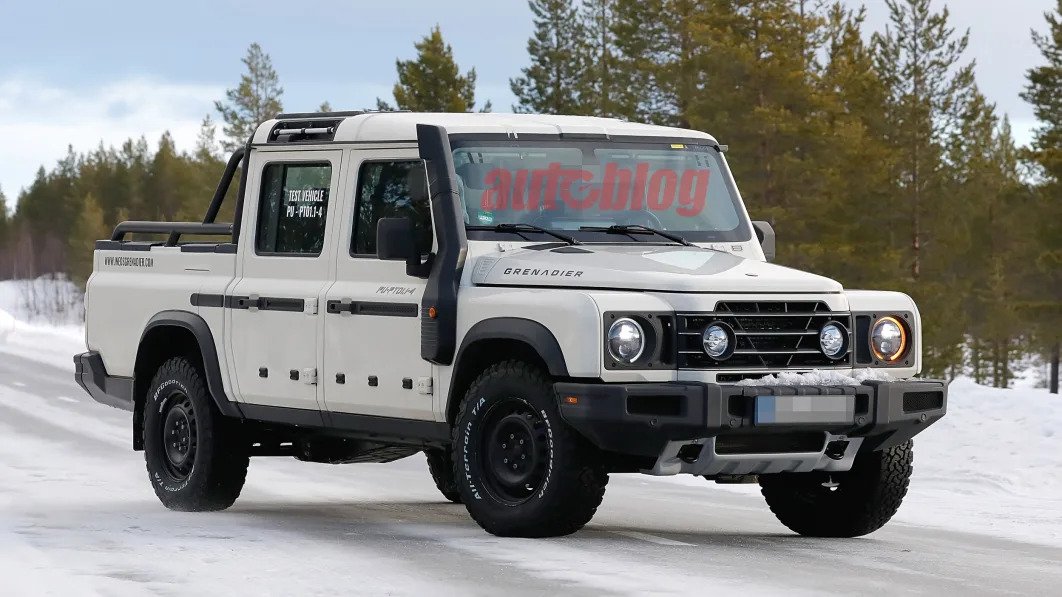 The 70/30 split barn doors on the rear of the SUV have been replaced with a traditional bottom-hinged pickup tailgate, while the spare tire is now mounted vertically against the left side of the bed. The cab retains four whole-sized doors and two rows of seats, with a roll bar added just behind the cab. The rear of the cab is straight-cut rather than molded with the classic's curved C-pillars, which creates a resemblance to the original Defender 130 pickup.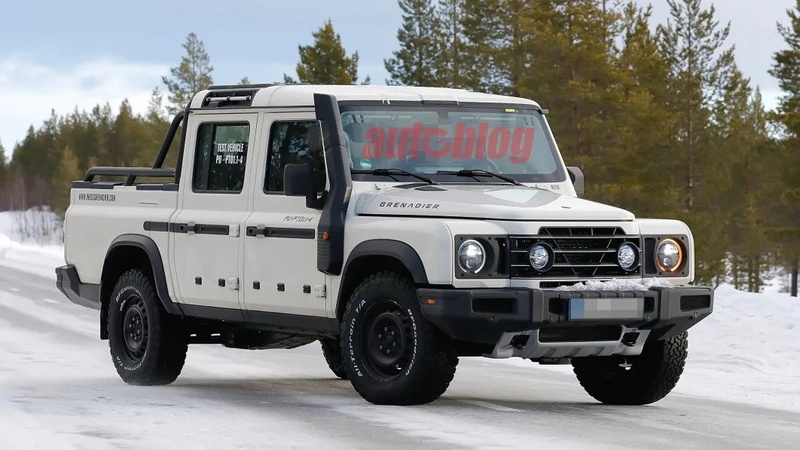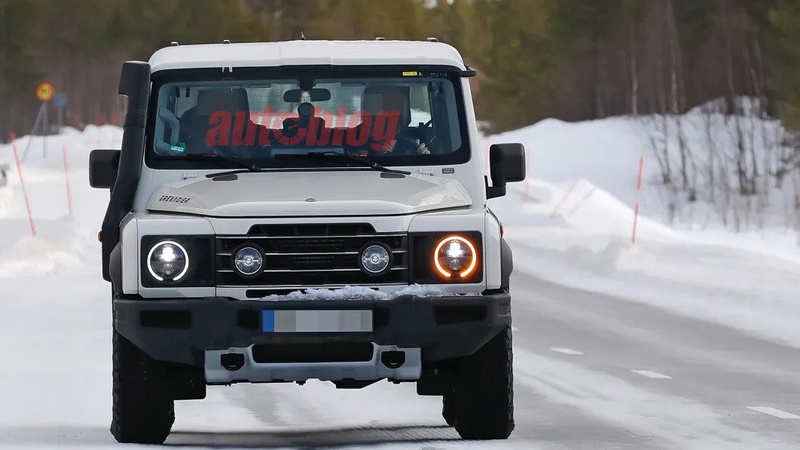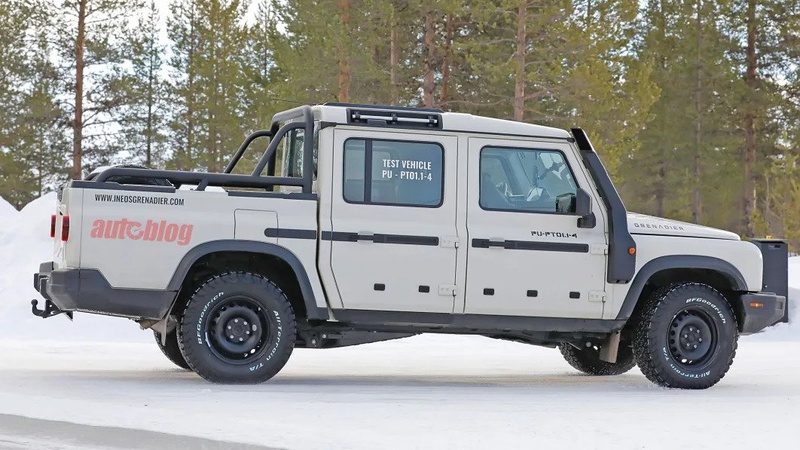 Ineos Grenadier pickup spy photos
No major hardware changes are expected, as the Grenadier sources its engines from BMW, with a tried and true 3.0-liter B58 inline-six engine that delivers around 283 horsepower and 330 pound-feet of torque through an eight-speed ZF automatic. The vehicle comes with transfer cases and locking diffs, while the steering goes through an old school recirculating ball steering box.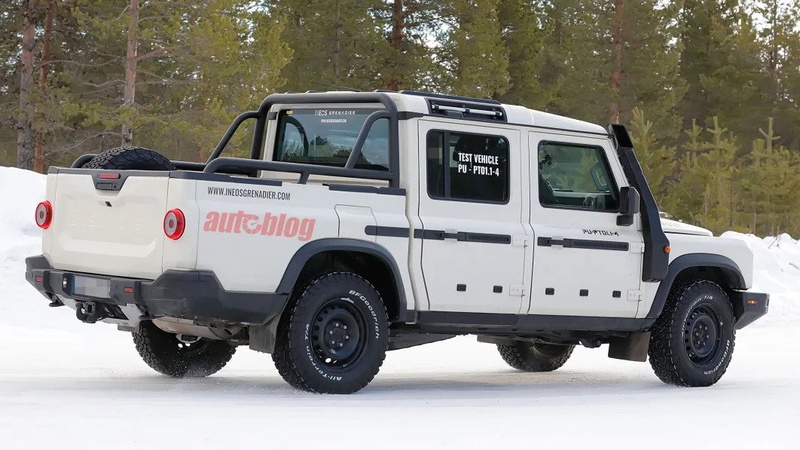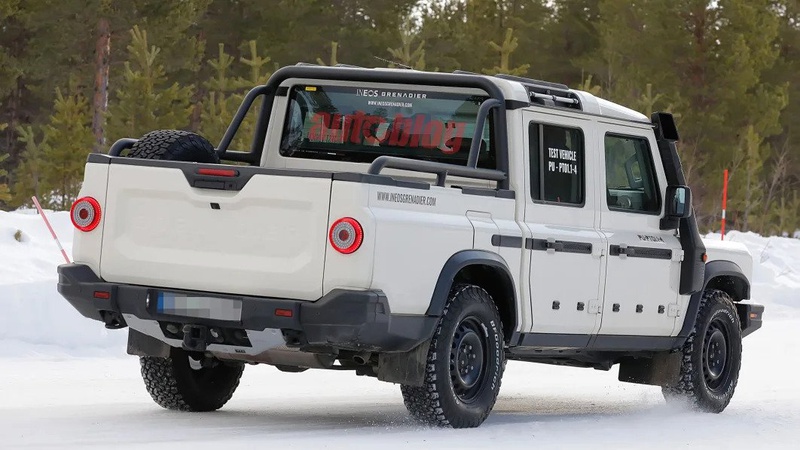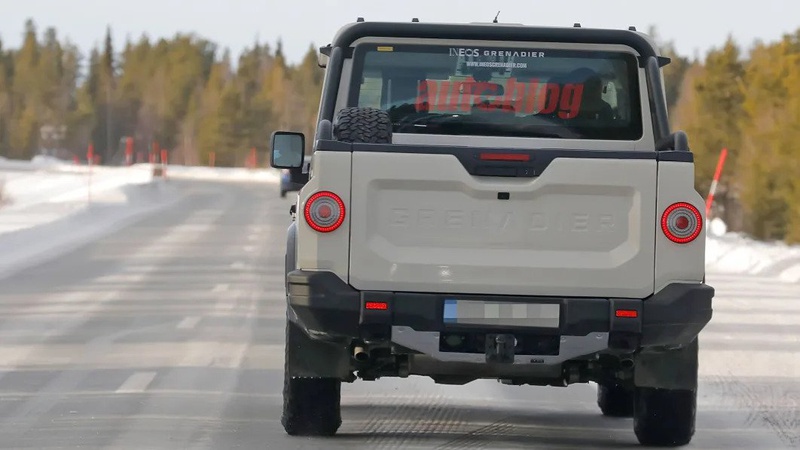 Ineos Grenadier pickup spy photos
Based on the completeness and lack of disguise on the vehicle in the spy photos, it seems that Ineos will make an official announcement about the pickup version soon. Offering a double-cab pickup as its second model makes sense for Ineos, as the structure is closest to that of the SUV. However, it's possible that a single-cab version may be offered in the future.
Source: Autoblog