Ferrari has announced the launch of its latest convertible model, the Roma Spider, which combines the classic design of its hardtop with a folding fabric roof that can close in 13.5 seconds at speeds of up to 37.28 miles per hour (60 kmh).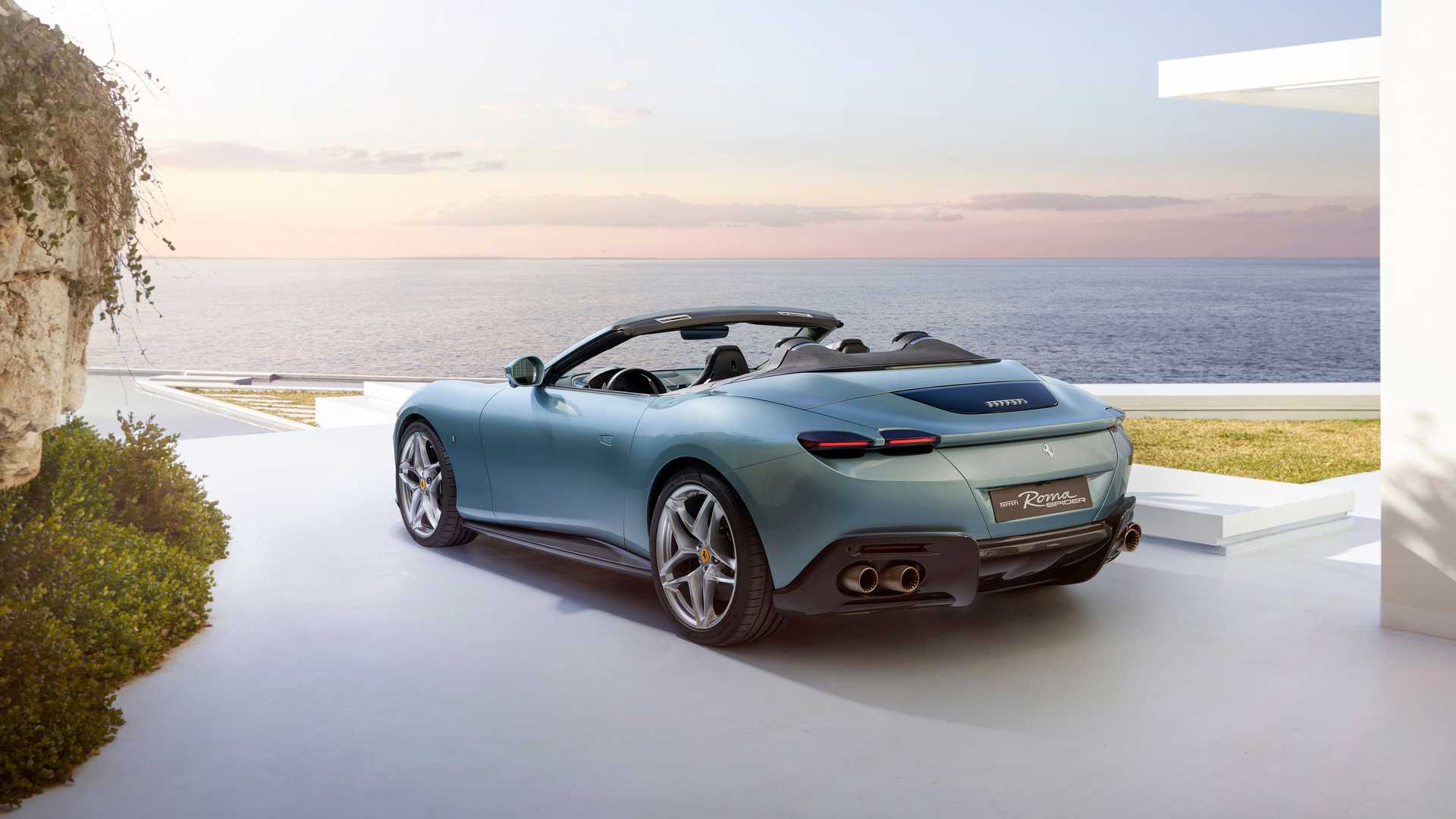 The new model is built on the design of its hardtop counterpart, with subtle retro styling combined with the practicality of a retractable roof.
To accommodate the retractable roof, the designers of the Roma Spider had to modify the rear window design. The rear deck has a body-color fascia that breaks the area into two sections to create space for storing the roof. The lower portion features an active carbon-fiber spoiler integrated into it.
Buyers of the Roma Spider will have the option to select tailored fabrics and contrasting stitching for the roof. A power-deploying wind deflector that integrates into the rear bench's backrest will also keep occupants comfortable with the roof down.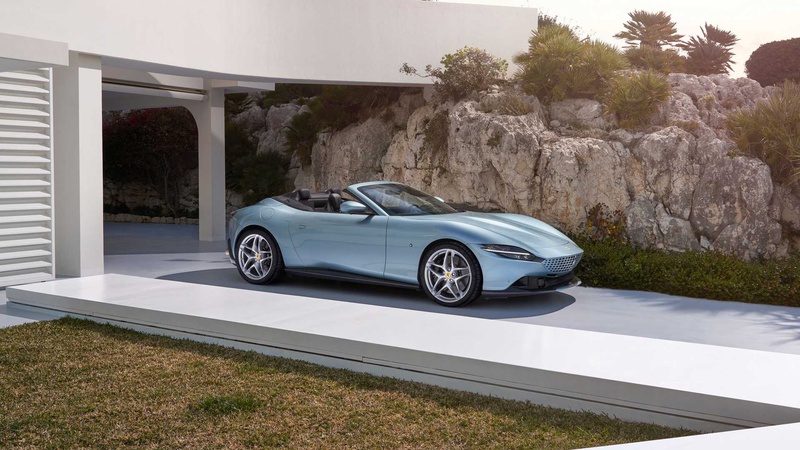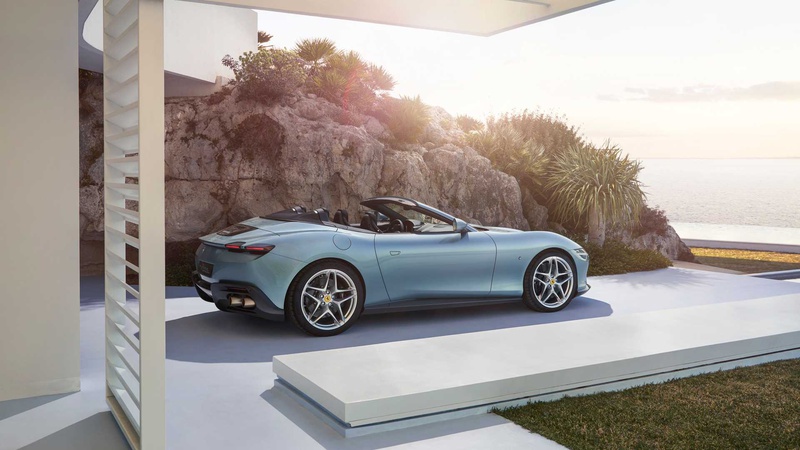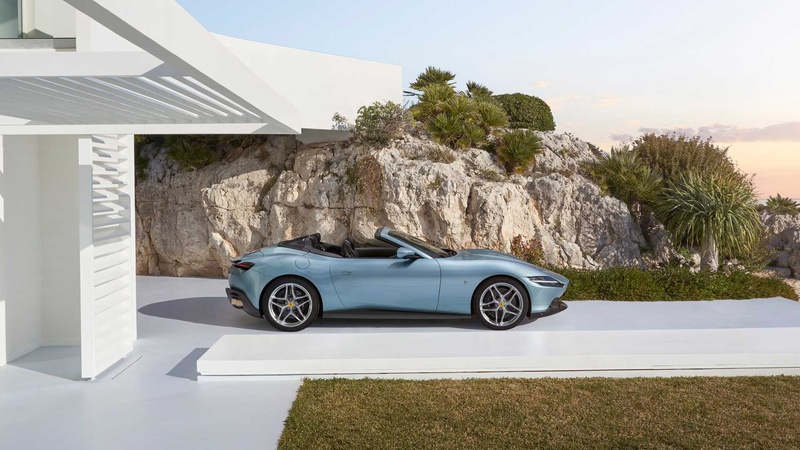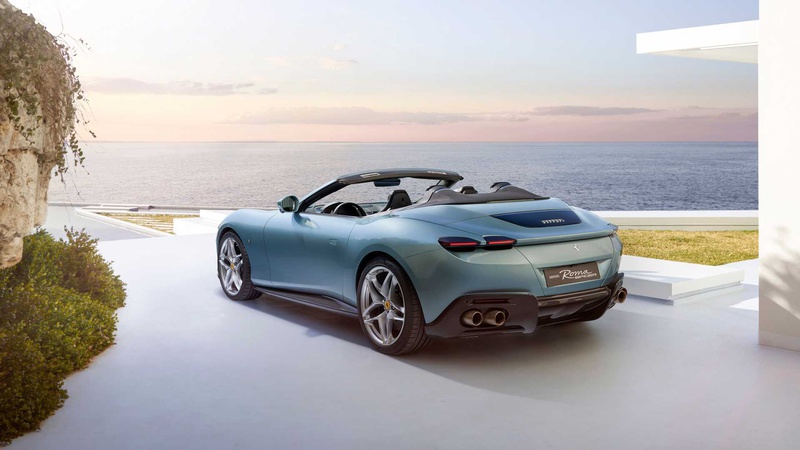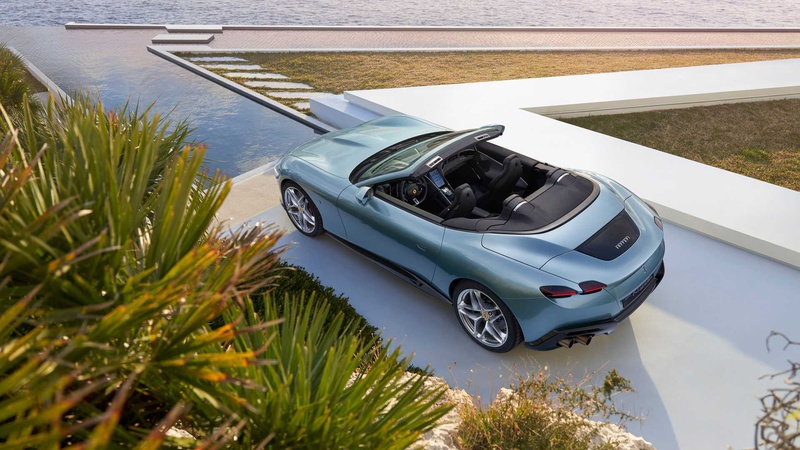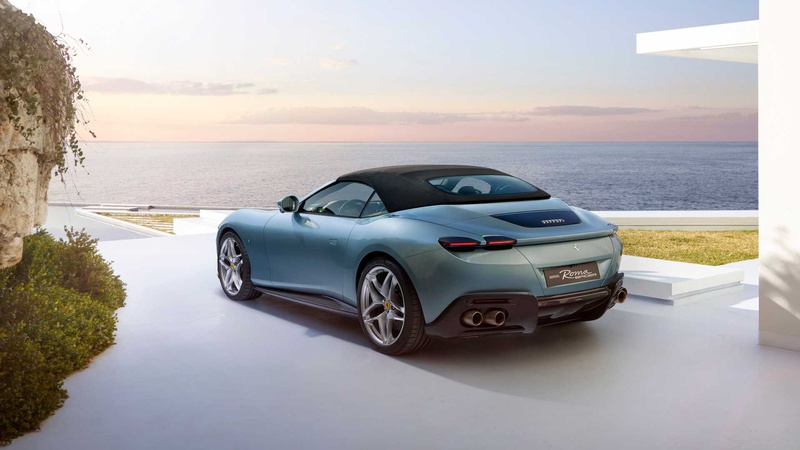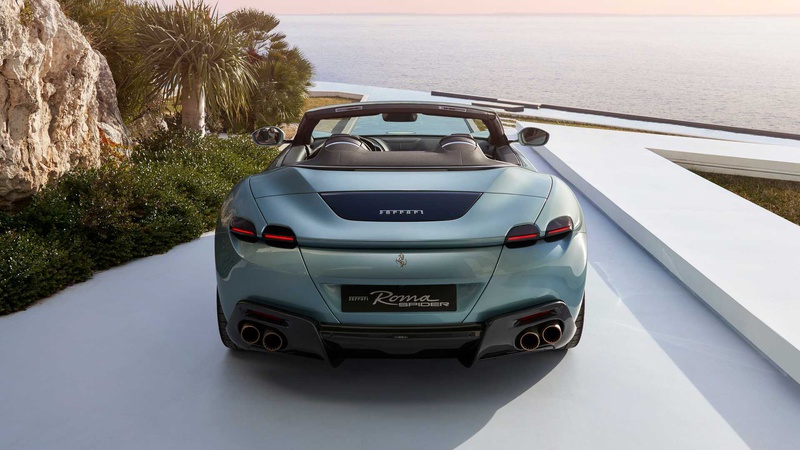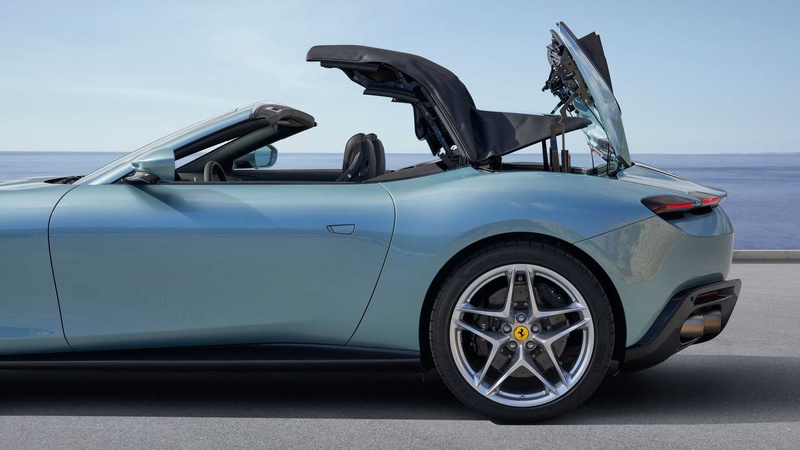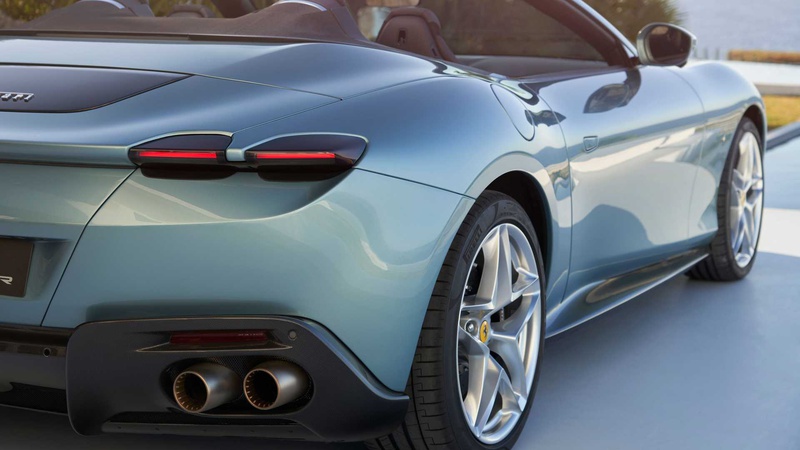 Ferrari Roma Spider
The Roma Spider is powered by a twin-turbo 3.9-liter V8 engine, which generates 612 horsepower between 5,750 and 7,500 rpm and a maximum torque of 561 pound-feet (760 Newton-meters) from 3,000 to 5,750 rpm. The engine's redline is at 7,500 rpm, and the only gearbox option is a dual-clutch, eight-speed automatic.
Ferrari estimates that the Roma Spider can accelerate from 0 to 62 mph (0-100 kmh) in 3.4 seconds and reach 124 mph (200 kmh) in 9.7 seconds. These figures are similar to the hardtop model, which also hits 62 mph in 3.4 seconds but reaches 124 mph in 9.3 seconds. Both models have a top speed of over 199 mph (320 kmh).
The Roma Spider weighs 185.2 pounds (84 kilograms) more than the hardtop model, mainly due to the roof-opening system and the power wind deflector. However, the car is designed to keep occupants comfortable on long trips, with electrically adjustable 18-way seats that are heated for the front passengers. A neck warmer is also available as an option.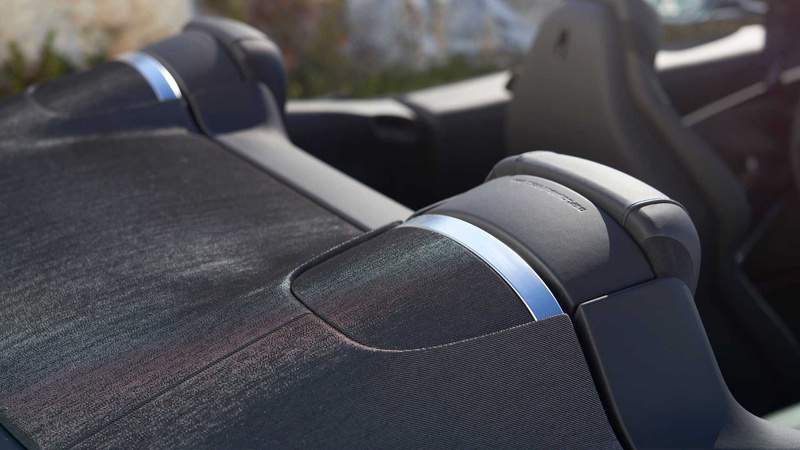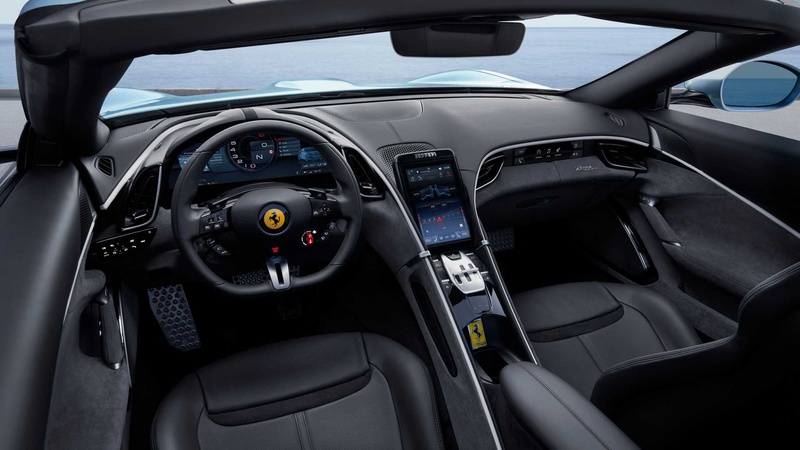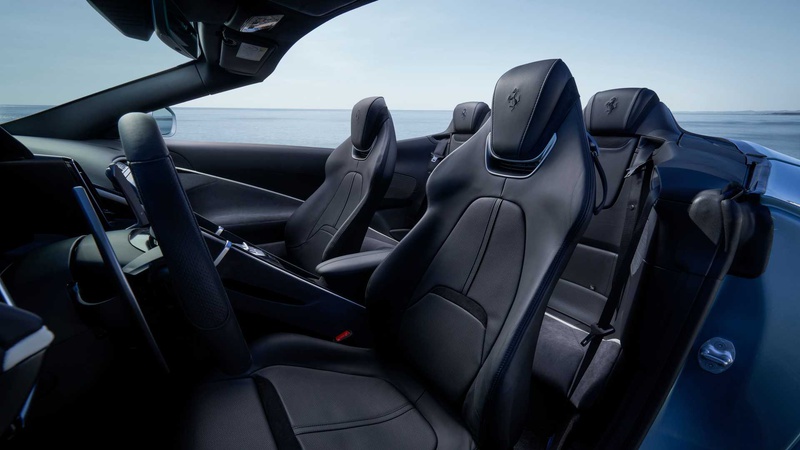 Ferrari Roma Spider
The interior of the Roma Spider features a tall center console that creates separate cockpits for the front passengers. The driver has access to a digital instrument cluster, while the central display measures 8.4 inches. Buyers can also specify an optional screen on the passenger side.
Ferrari has not yet announced pricing and availability for the Roma Spider in the United States.
Source: Ferrari