The fifth-generation Mitsubishi Triton/L200, which has been around for approximately nine years, is soon to be replaced by a newly released truck model that has been unveiled recently at the 2023 Bangkok International Motor Show.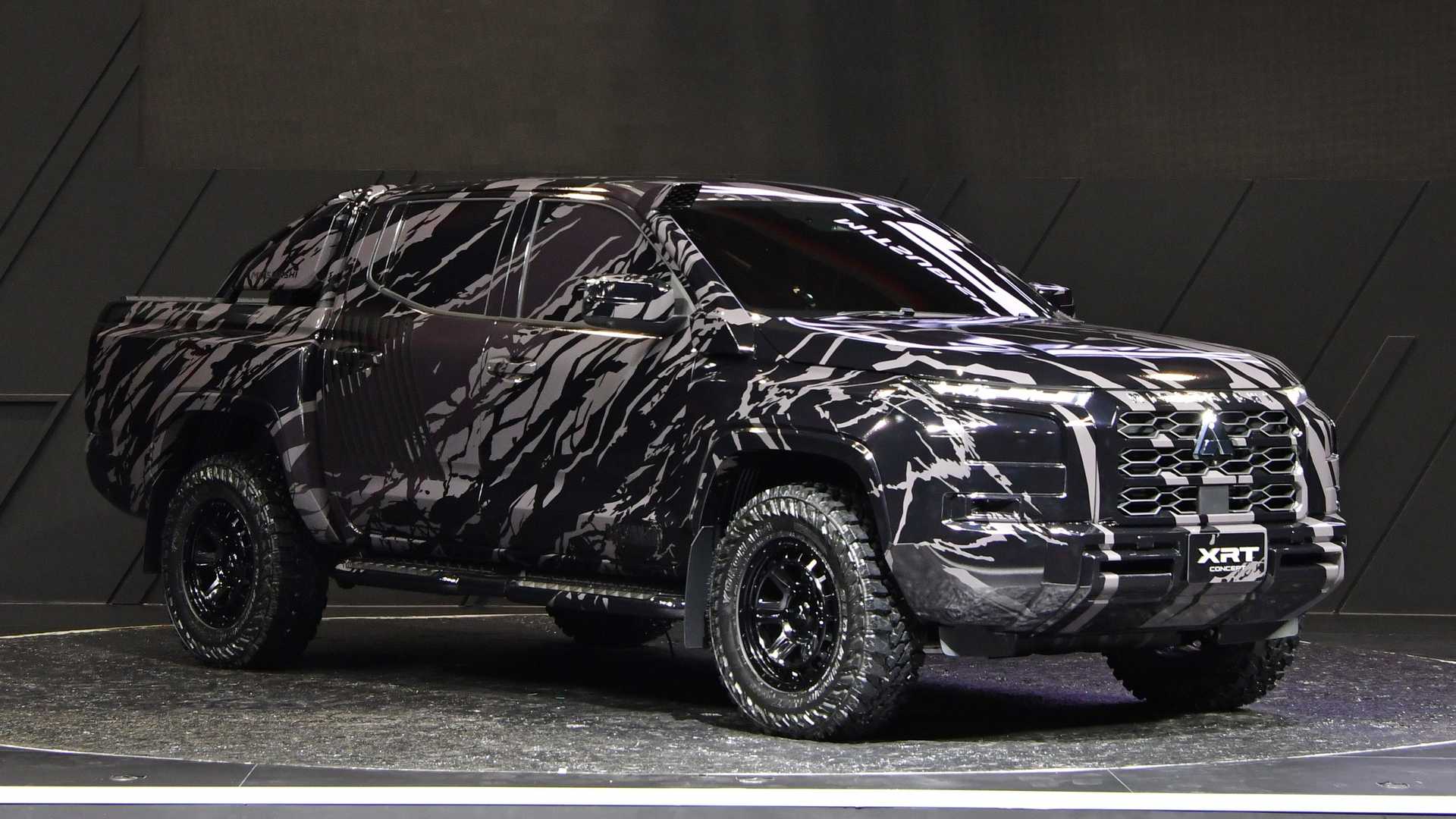 The 2024 Mitsubishi Triton/L200 is currently officially labeled as a concept, but appears to be a thinly disguised prototype due to it having all of the production panels in place. The XRT Concept presents a sturdy double cab body style with a snorkel and two spare tires in the bed, as well as Ralliart branding and off-road rubber tyres. Furthermore, it has a final split headlight design that is concealed beneath the camouflage, while the taillights possess full black tint that blends perfectly with the body wrap.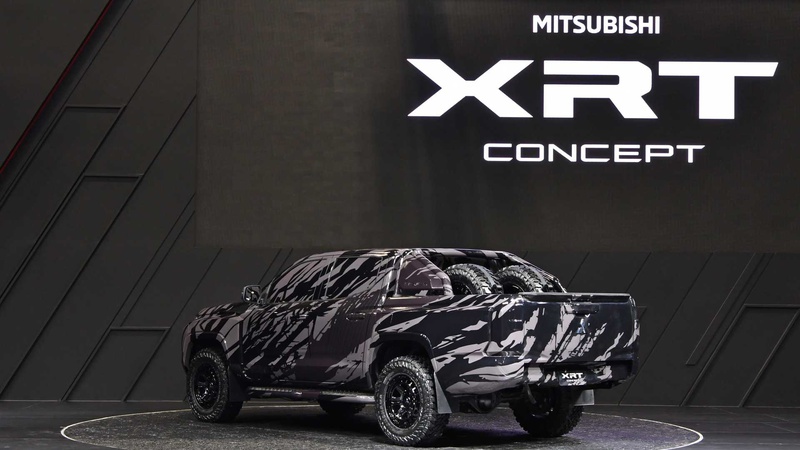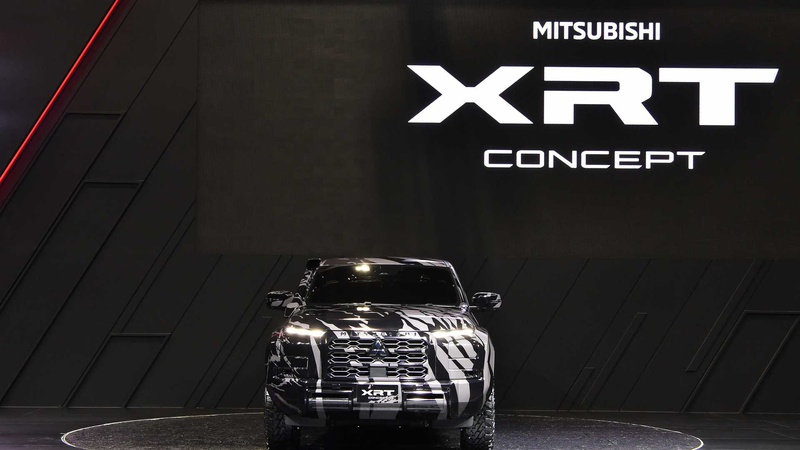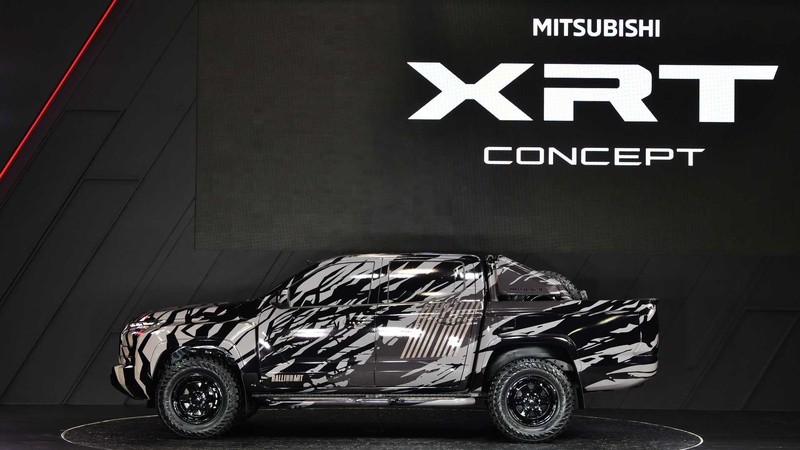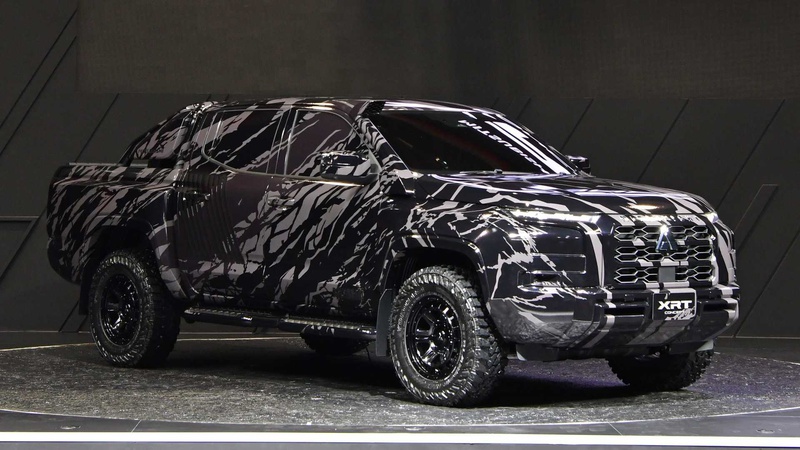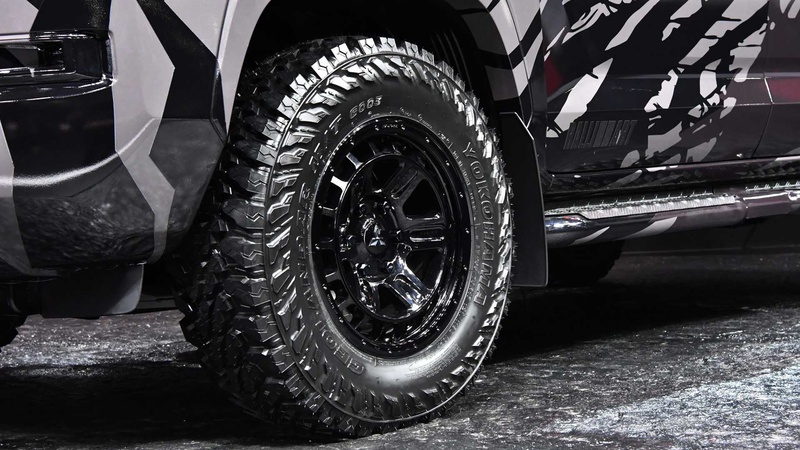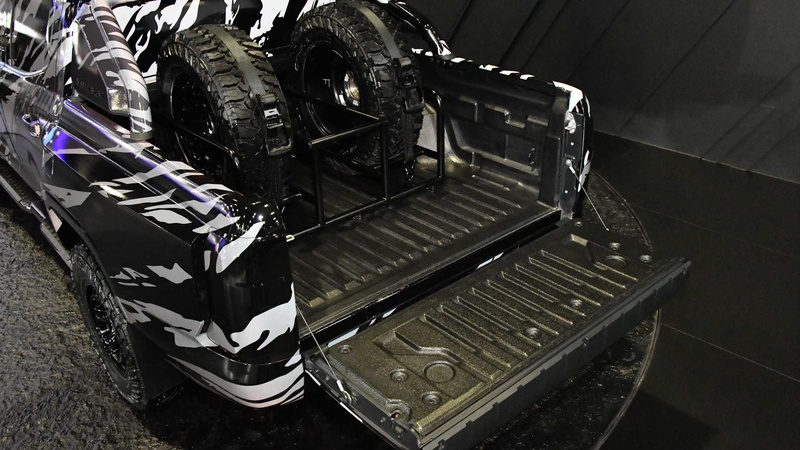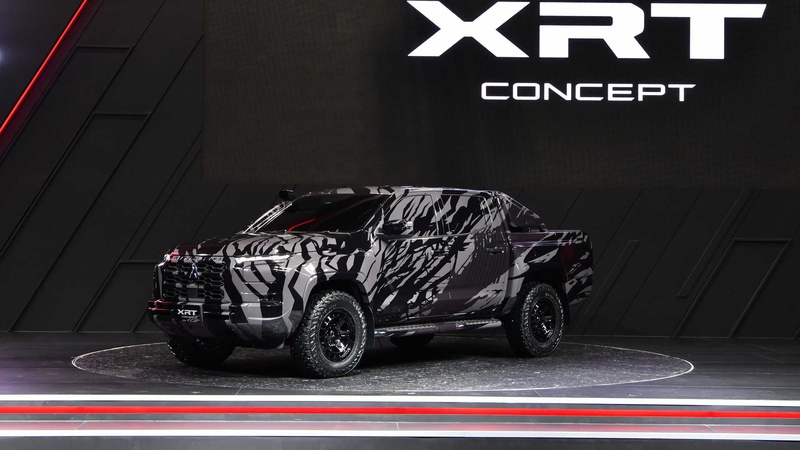 Mitsubishi XRT concept
The technical specifications remain a mystery, however, reports suggest the updated ladder frame chassis will be shared with the next generation Navara. The truck is expected to have a slightly longer wheelbase, a possibly larger bed and drum brakes on its rear wheels. The Ford Ranger/Volkswagen Amarok competitor also boasts swollen wheel arches, a sports bar, and large side mirrors.
Mitsubishi released a new product roadmap through 2028, earlier this month. According to this roadmap, the new revamped midsize pickup will be powered by a "next-generation diesel" engine while some form of electrification is expected to be added, potentially a plug-in hybrid powertrain, in order to comply with increasingly stringent regulations on emissions.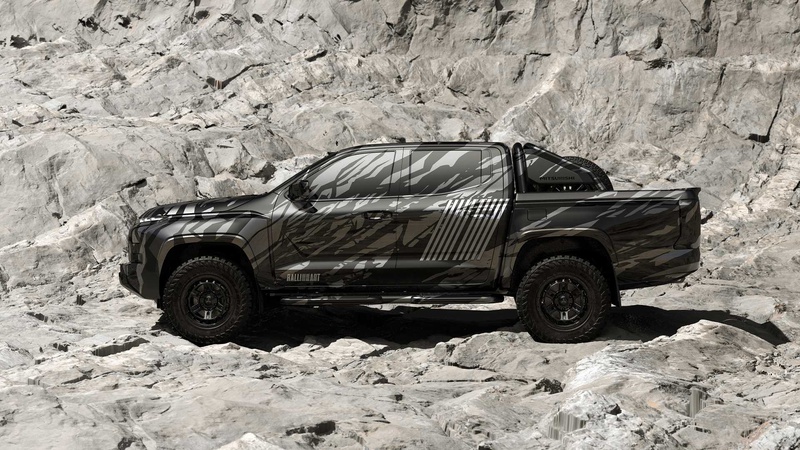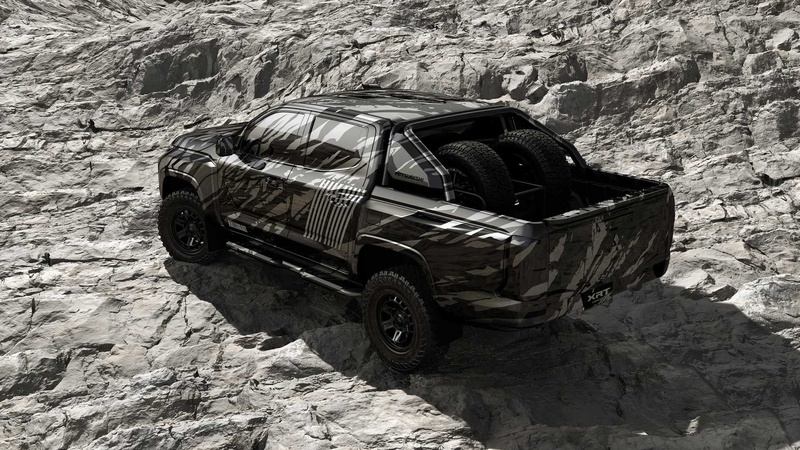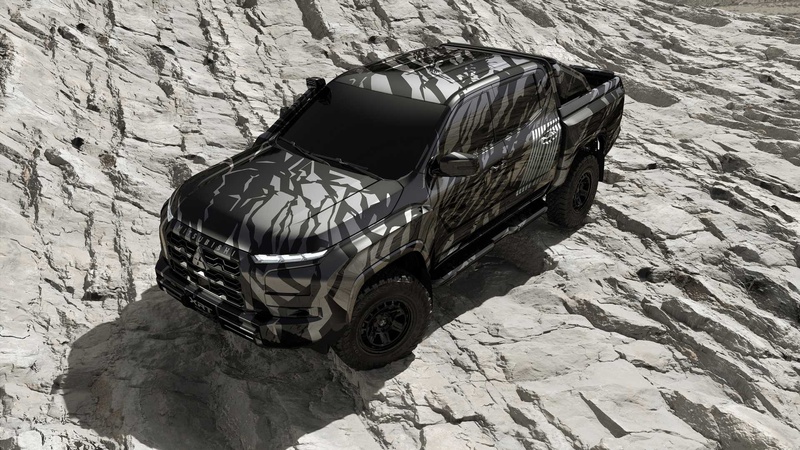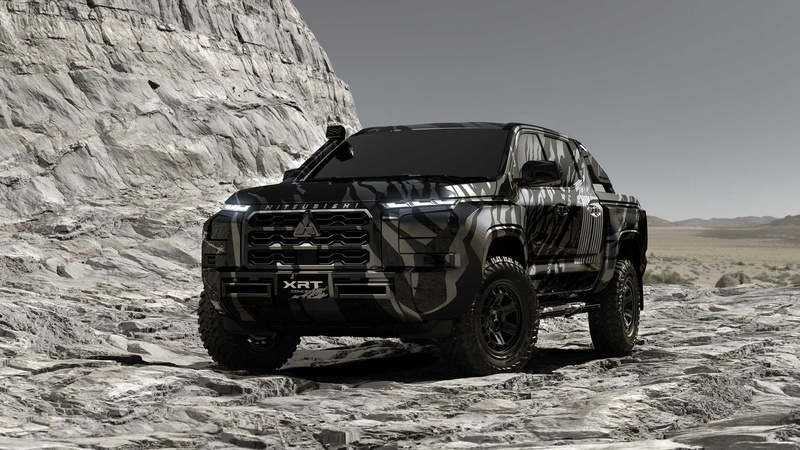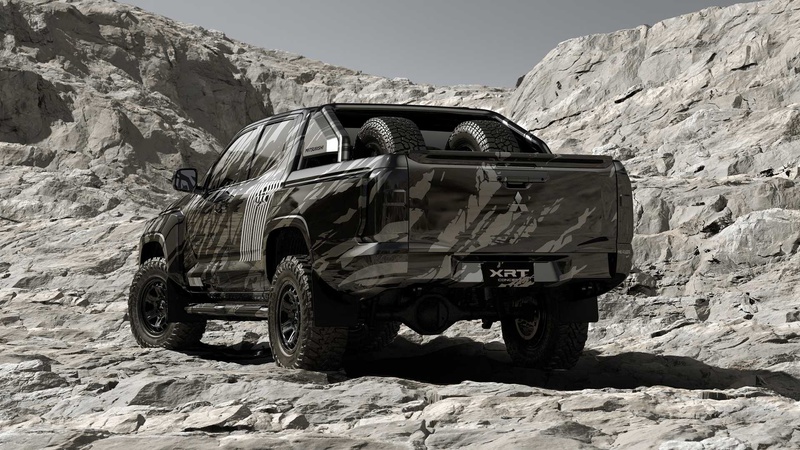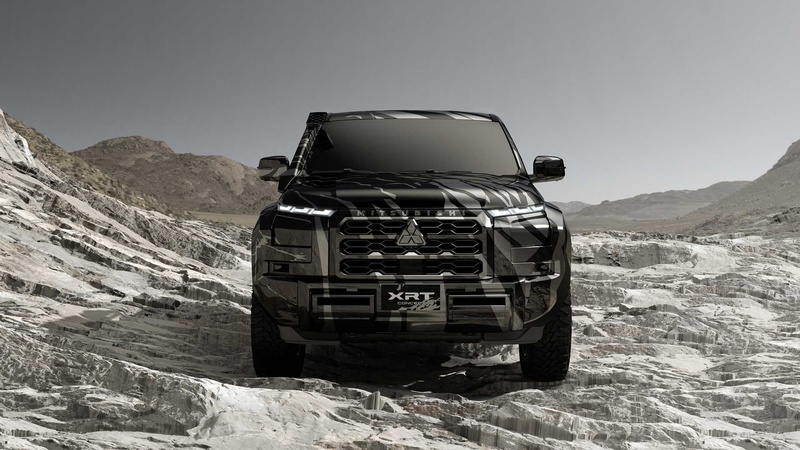 Mitsubishi XRT concept
Team Mitsubishi Ralliart plans to race in the Asia Cross Country Rally 2023 using a prototype of the 2024 Mitsubishi Triton/L200, which will provide an opportunity to witness the car's performance firsthand. According to Mitsubishi, the production-ready truck will initially go on sale in Thailand starting at the beginning of the fiscal year 2023 (between April 2023 and March 2024), with ASEAN, Oceania, and other markets following suit in due course.
In addition to the aforementioned roadmap, Mitsubishi is also developing a purely electric pickup truck that is expected to be released sometime after 2025, but no later than 2028.
Source: Mitsubishi