If you're looking to take your Ford Tourneo Connect off the beaten path, Delta4x4 has a solution. The German tuner has developed a package of off-road performance parts that make the LCV-based minivan ideal for adventurous drivers.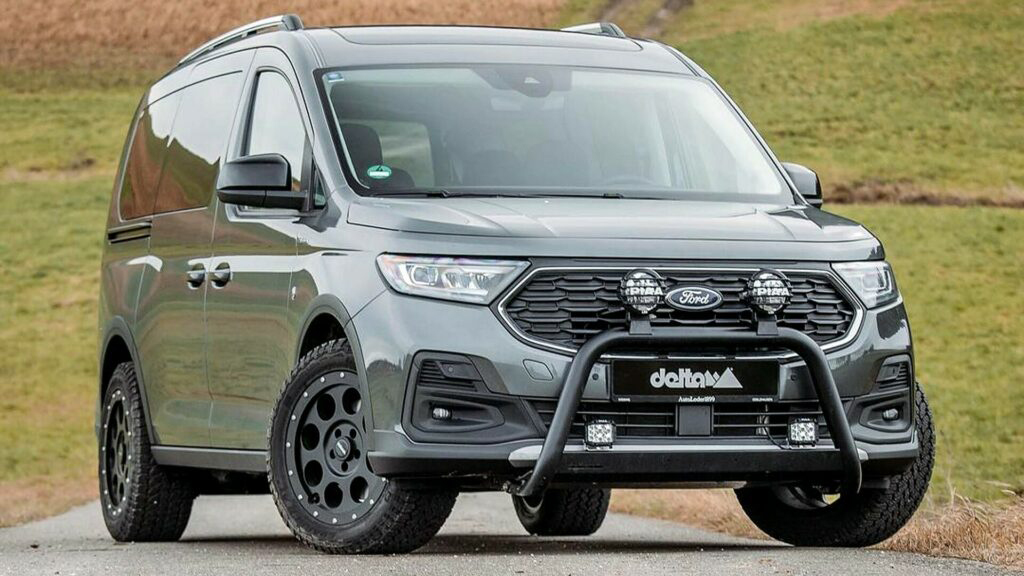 For exterior modifications, Delta4x4 fit the Tourneo Connect with black beadlock-style 17-inch Klassik-B rims wrapped in 235/55R17 Grabber AT3 tires. The minivan's Active trim already comes with plastic cladding on the wheel arches and bumpers, but Delta4x4 added a metal bull bar for extra protection, with extra PIAA LEDs for improved visibility at night.
The Tourneo Connect is based on the VW Caddy, and the chassis modifications proposed by German off-road specialist Seikel are compatible with both models. The suspension is upgraded with Koni FSD shock absorbers at the front and spacers at the back, increasing ground clearance by 20 mm (0.8 inches) and combined with a metal protective plate for the engine bay and transmission.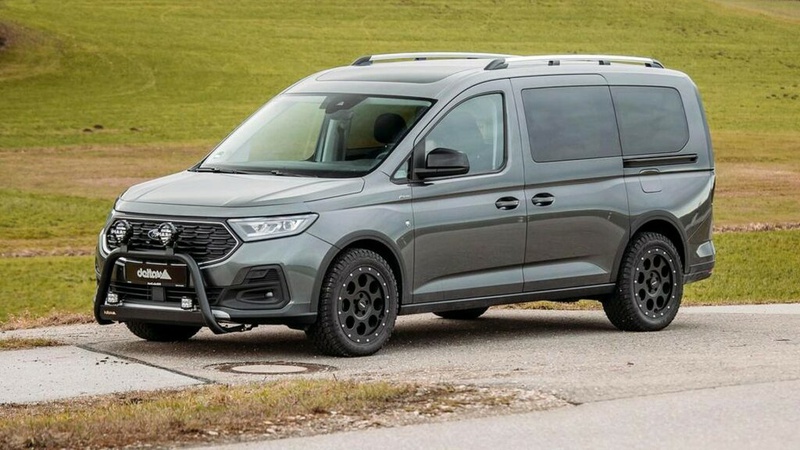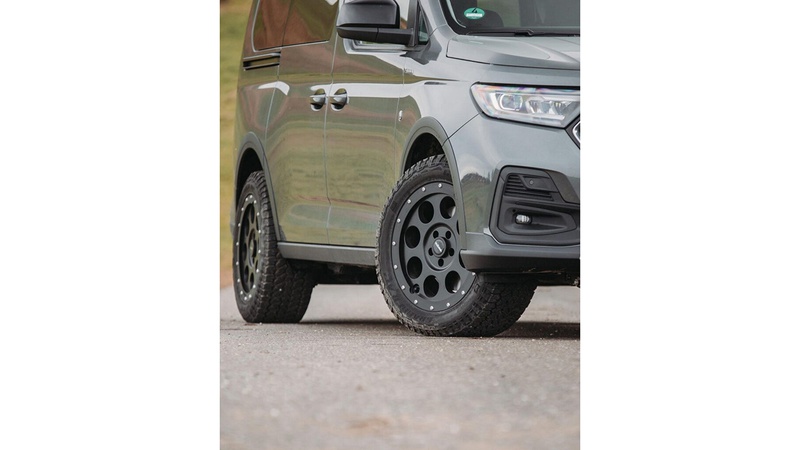 While the tuning package is compatible with all Tourneo Connect trims, it makes more sense to apply them in an AWD example. The 2.0-liter turbodiesel four-cylinder AWD version produces 120 horsepower (90 kW / 122 PS) and 320 Nm (236 lb-ft) of torque, mated to a six-speed manual gearbox.
With the Delta4x4 tuning package, Ford Tourneo Connect owners can take their vehicle to more places, thanks to a lift kit and all-terrain tires. The tuning package is now available and can be installed in all trims of the Tourneo Connect, although the AWD version would make more sense to use the package.
For those interested, the parts are available at the following prices €952 ($1,021) for the tires, €1,974.33 ($2,116) for the wheels, €592 ($635) for the bull bar, €1,142.40 ($1,225) for the underbody protection, €1,130 ($1,211) for the suspension upgrades, plus extra for the added LEDs.