Shell and Volkswagen have teamed up to launch the first innovative Flexpole charging station in Germany. The 150 kW Elli Flexpole charging station was recently installed at a Shell service station in Göttingen.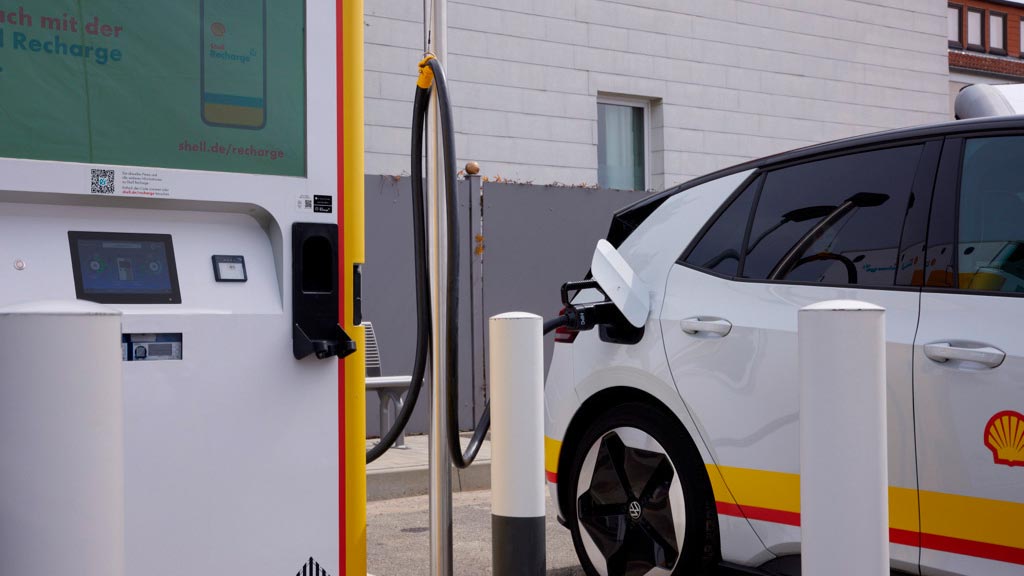 This new technology is designed to enable connection to a low-voltage grid, making installation of charging stations easy and flexible. Shell and Volkswagen are also planning to install the Flexpole charging station at other locations in Germany and Europe.
The German government has set a target to have at least one million charging points available for drivers of electric cars by 2030. With the Elli Flexpole solution, one of the biggest hurdles to achieving this goal could be overcome. The Flexpole chargers can be connected directly to the low-voltage grid thanks to the integrated battery system, without the need for a special transformer or costly construction work.
The charging station enables a charging speed of up to 150 kW, and depending on the vehicle, a range of up to 160 kilometres can be charged within 10 minutes.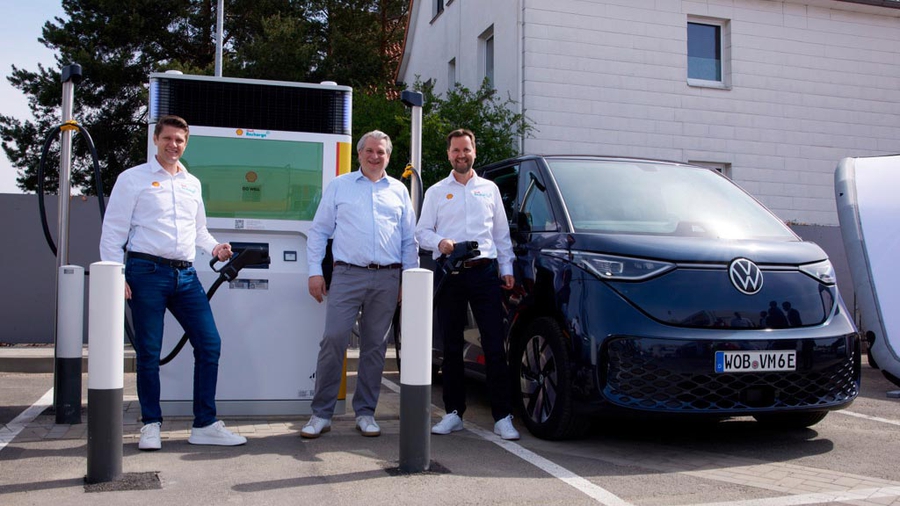 From left to right: Carlo Cumpelik, Head of Network Development, Shell Deutschland GmbH, Simon Löffler, Chief Commercial Officer at Elli, Tobias Bahnsen, Head of E-Mobility, Shell Deutschland GmbH
Shell is one of the largest providers of charging infrastructure at home, at work, and on-street lamp posts, and at its service stations. The company aims to become a company with net-zero CO2 emissions by 2050, and has been actively expanding its charging network throughout Germany.
The Volkswagen Group's goal is to become the leading provider of an intelligent charging and energy ecosystem. By 2025, a global network of a total of 45,000 high-power charging points (HPC) with an output of up to 350 kW will be established. By the end of 2023, around 10,000 HPC charging points are expected to be available in Europe and up to 25,000 worldwide.
Source: Volkswagen