Mercedes-Benz Special Trucks showcased its cutting-edge fire-fighting technology at RETTmobil 2023, Europe's leading trade fair for rescue and mobility. One of the highlights of the event is the Unimog U 5023, a versatile and highly capable vehicle designed for combating forest fires and providing disaster relief.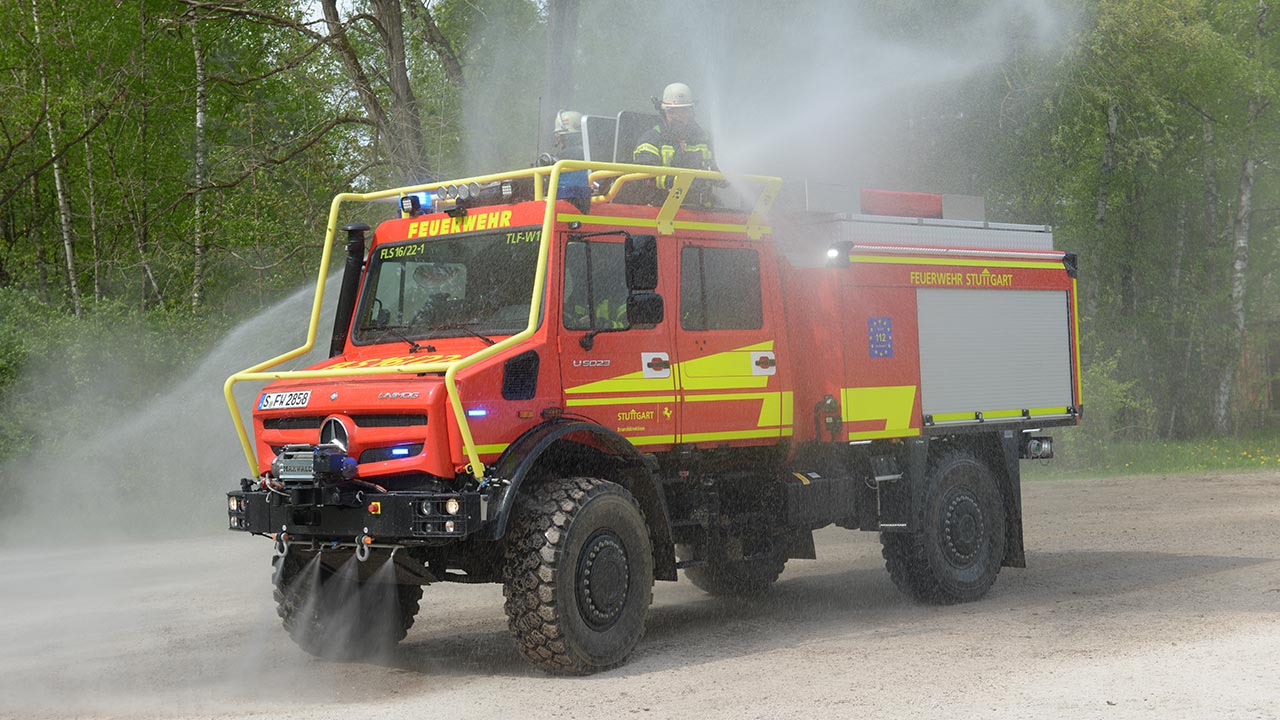 The Unimog U 5023 has long been favored by fire departments worldwide for its off-road capabilities, making it the ideal choice for tackling hazardous forest fires in rugged terrains. Built in accordance with DIN EN 1846 and based on the AGBF/DFV expert forest-fire truck recommendation "Waldbrand-TLF," this latest model represents an advancement in firefighting technology.
Featuring a compact design with a length of 6950 mm, a wheelbase of 3850 mm, and a total height of 3300 mm, the Unimog U 5023 TLF-W boasts impressive maneuverability. It is equipped with a T-shaped water tank integrated into its body, capable of holding 3200 liters of water. Additionally, the roof of the body is authorized to carry up to ten individuals, making it suitable for rescue and evacuation operations during floods.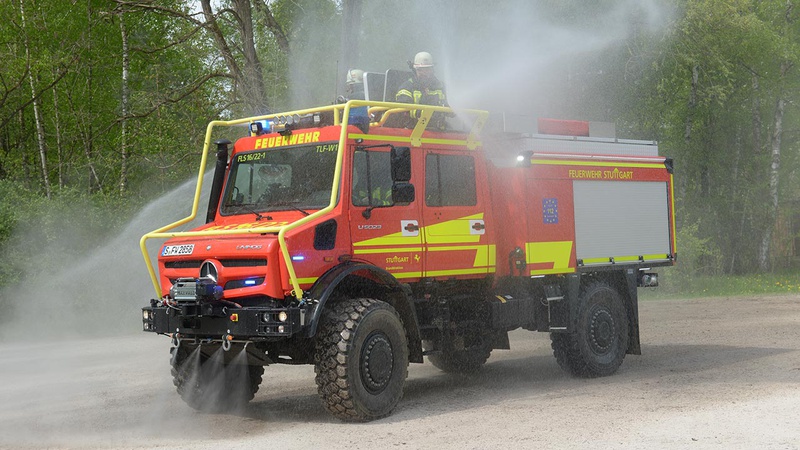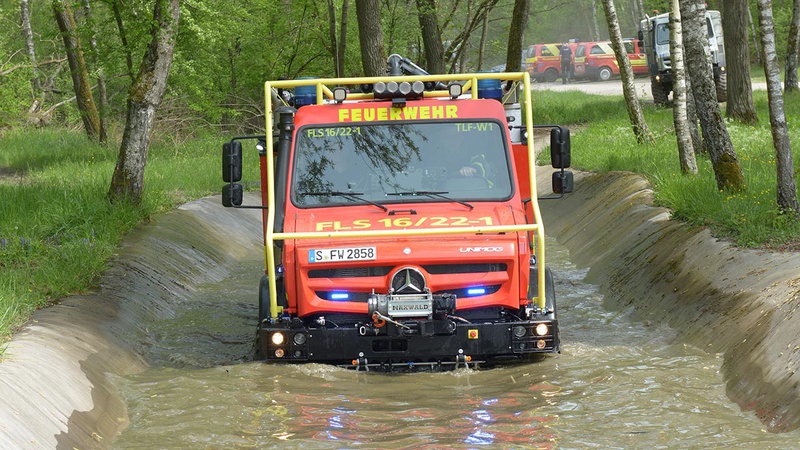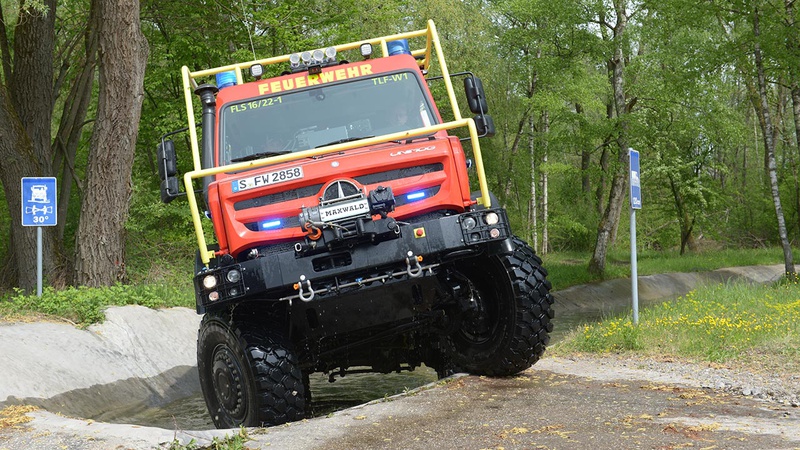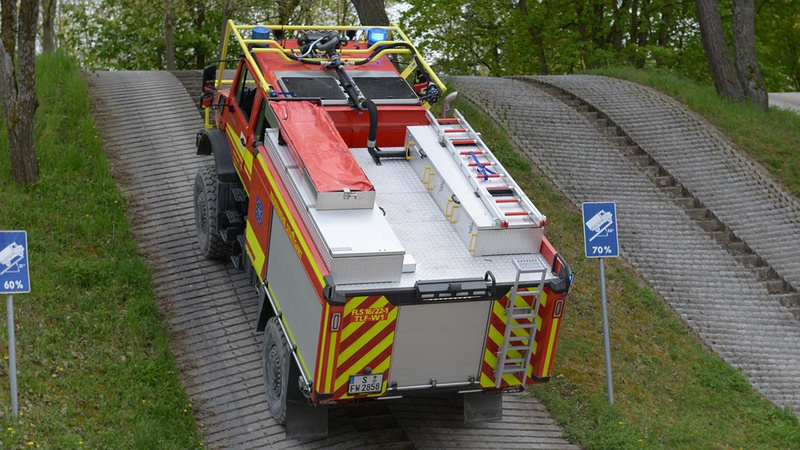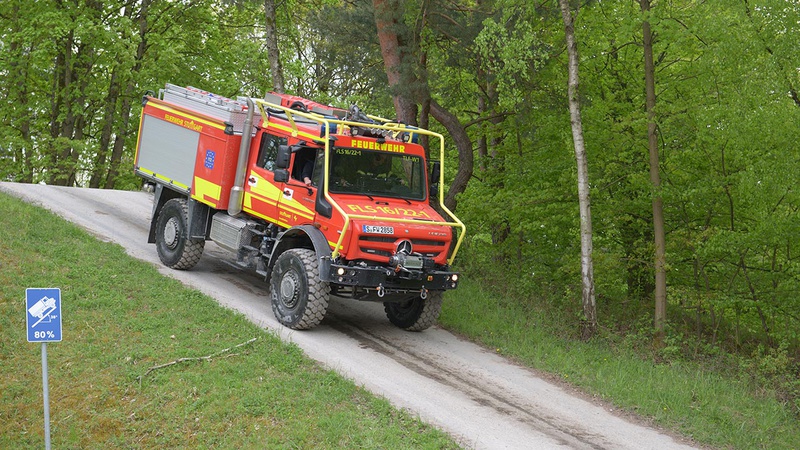 Unimog U 5023
The combination pumper comes with numerous features tailored for forest firefighting, including a low "Varus 4x4" body with a stainless steel-aluminum composite design for enhanced stability. It also incorporates a high-tech pump-and-roll system, allowing targeted firefighting while in motion. The vehicle's firefighting arsenal includes a FPN 10–2000 centrifugal fire pump, which delivers a rated flow of 2000 liters of water per minute. At the front of the vehicle there is a 50 kN winch, which can also be used to recover the vehicle in an emergency.
Operational safety is further ensured with heat protection sheaths, lateral and rear equipment compartments, and state-of-the-art lighting systems for optimal visibility in adverse conditions.
Source: Daimlertruck