The Volvo EX90, being the quietest model ever produced by Volvo, features a powerful sound system from Bowers & Wilkins to enhance the driving experience. The system boasts 25 speakers strategically positioned throughout the cabin, delivering a total power output of 1,610 watts.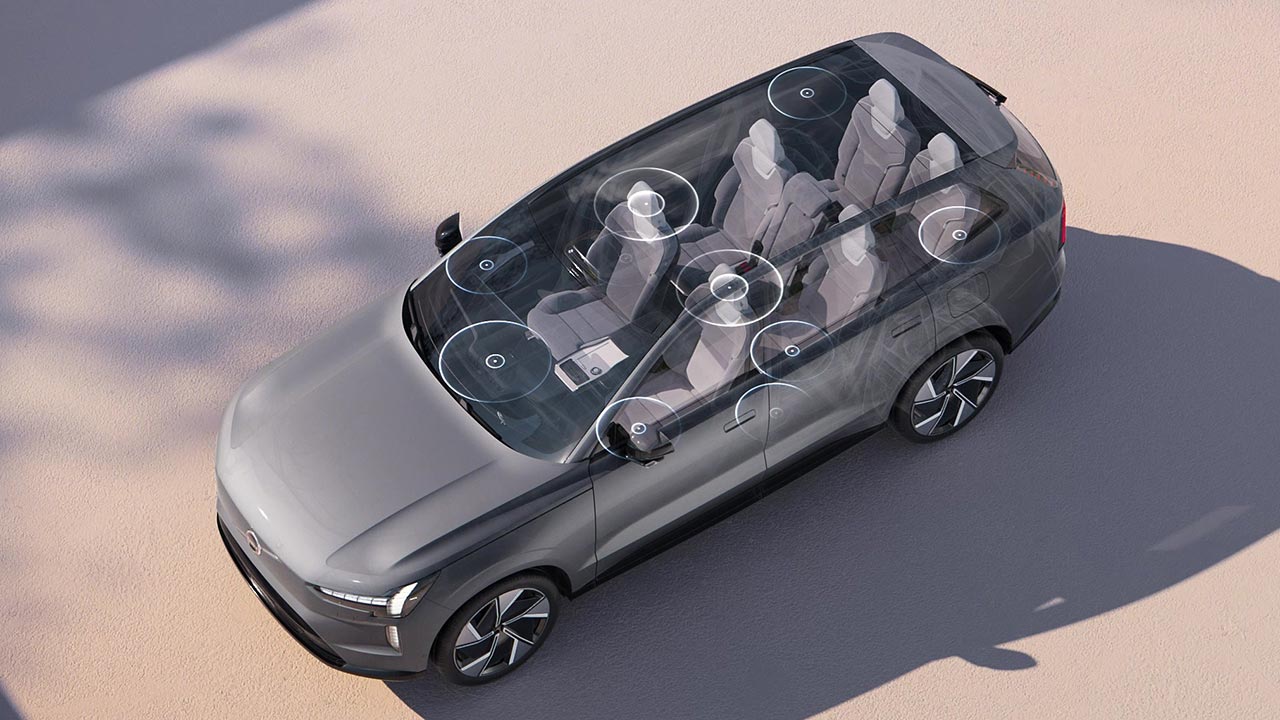 In terms of speaker placement, the premium sound system can be found in various areas of the cabin, including the dashboard, doors, headlining, rear-wheel housing, and even on the headrests of the front seats. This ensures that the audio is evenly distributed throughout the vehicle, enveloping passengers in a rich and immersive soundstage.
Many of these speakers have double-etched and brushed stainless steel grilles, housed in wood paneling, which contributes to high levels of acoustic transparency. Another notable feature of the Bowers & Wilkins system in the Volvo EX90 is its use of Dolby Atmos technology. This advanced audio technology allows recording artists to create a more immersive and detailed listening experience by placing individual sounds in three-dimensional space.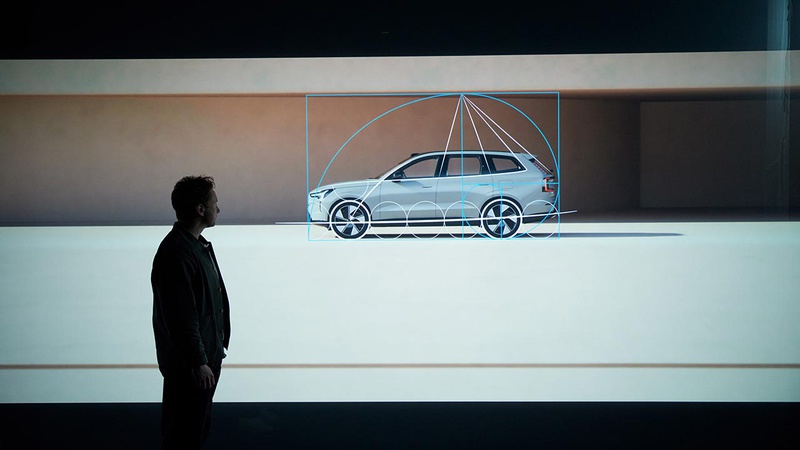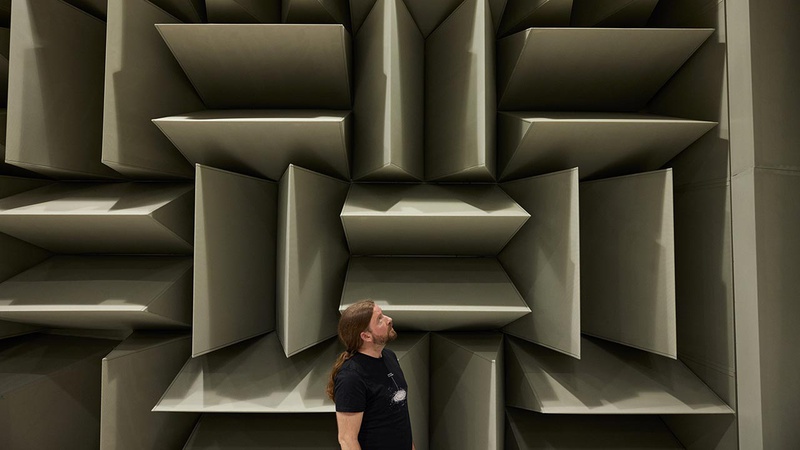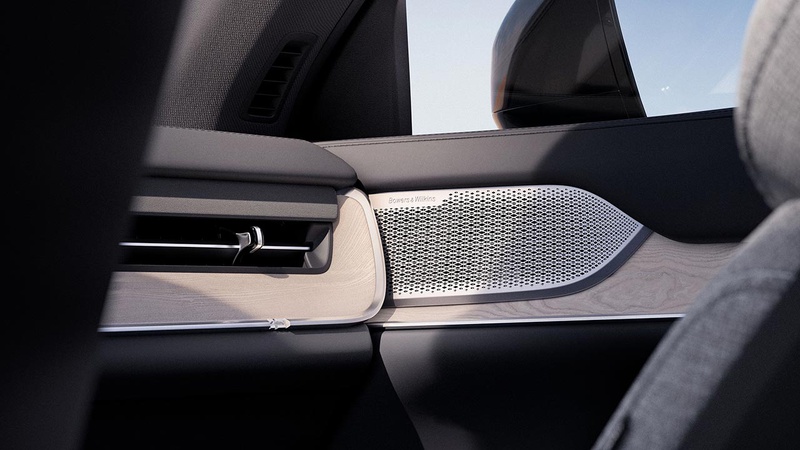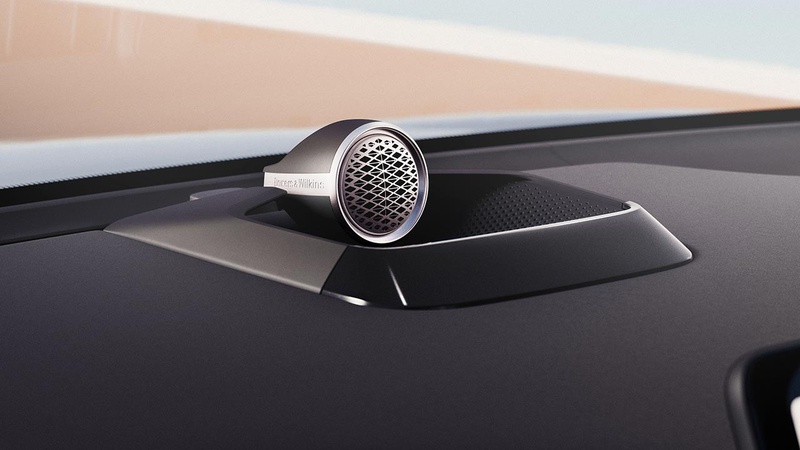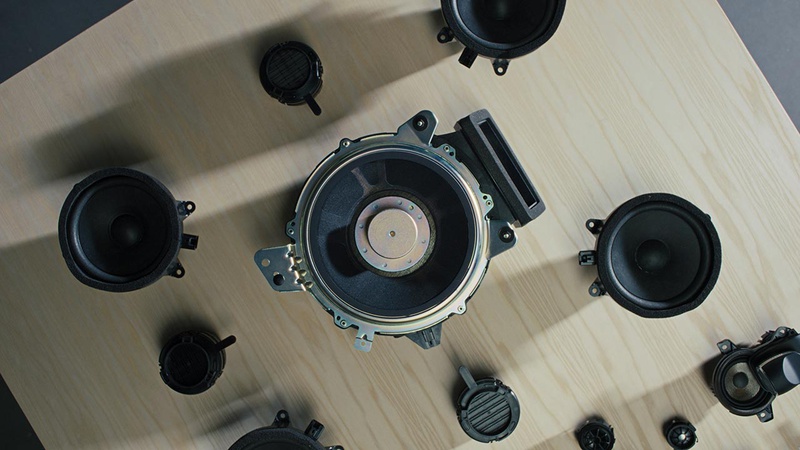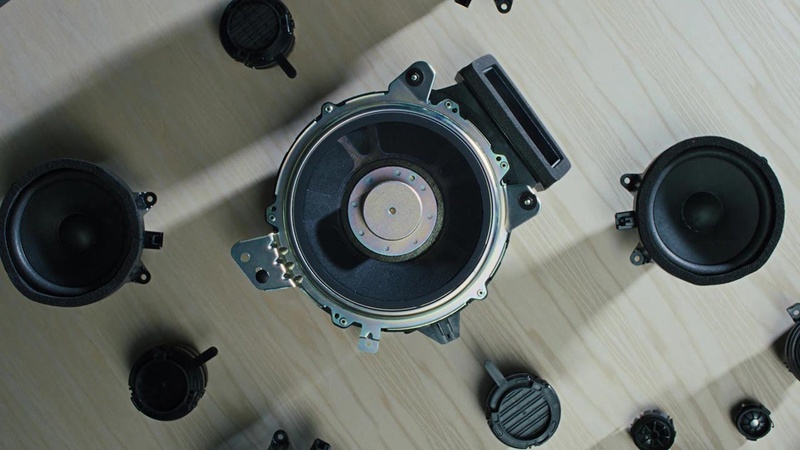 The system also offers three listening modes: Studio, Individual Stage, and Concert Hall. The Studio mode replicates the sound of a recording studio, while the Individual Stage mode simulates the sensation of the artist performing live. The Concert Hall mode recreates the ambiance of the Concert Hall in Gothenburg, Sweden, providing a rich and immersive sound experience.
"For the new Volvo EX90, Bowers & Wilkins was a natural and obvious choice as the partner for our premium audio system," head of car UX at Volvo Cars Jorge Furuya described. "Its highly acclaimed approach to sound exudes quality and complements our design language seamlessly. This premium audio experience is what our customers have come to expect from us and we are happy to partner with some of the most respected names in audio to deliver it."
Volvo plans to manufacture and offer two versions of the EX90, both equipped with a 107 kWh battery pack capable of supporting 250 kW DC charging. The entry-level variant will feature a pair of electric motors delivering a combined output of 408 horsepower and 568 lb-ft (770 Nm) of torque. On the other hand, the Performance model will provide a more powerful performance, with 510 horsepower and 671 lb-ft (910 Nm) of torque.
Source: Volvo