When it comes to showing appreciation for customer loyalty, most automakers fall short, hoping to entice buyers with their latest models. However, Mercedes-Benz is bucking the trend by awarding retro badges to owners of high-mileage cars and those who have held onto their vehicles for an extended period. Surprisingly, this High Mileage Award program has been in existence since the 1960s, and for 2023, Mercedes Japan is now accepting applications.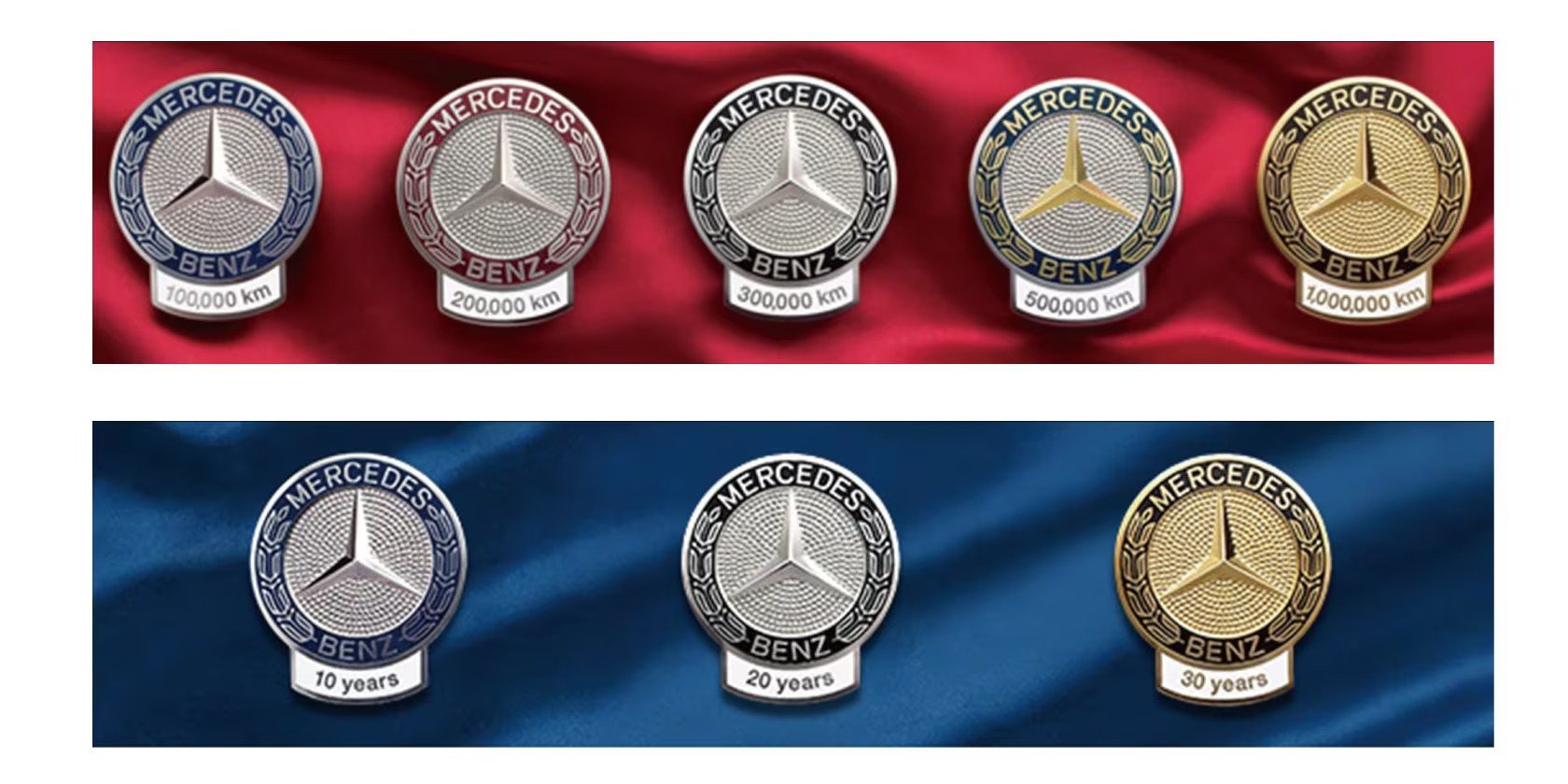 So, how does it work? Interested owners need to sign up on the company's local official website and have their car verified by an authorized dealer. If everything checks out, the dealer will then contact the owner to present them with the classic badge, a certificate of authenticity, and a letter of appreciation. It's a straightforward process. In fact, some of the honored cars and their proud owners are even featured on Mercedes' website in Japan.
The designs of the three-pointed star badges awarded vary depending on the car's mileage and the duration of ownership. In Japan, owners become eligible for the emblem at milestones such as 100,000, 200,000, 300,000, 500,000, and 1 million kilometers, or if they've held onto the car for 10, 20, or 30 years. Meanwhile, in the United States, the milestones are set at 155,000, 310,000, 466,000, 621,000, and 1 million miles.
This program's legacy includes a remarkable achievement by Greek taxi driver Gregorios Sachinidis, who owned a 1976 W115 240D that accumulated over 4.6 million kilometers (2.8 million miles). Sachinidis purchased the sedan in 1981 when it had already covered 220,000 kilometers (136,700 miles) in just five years. It's said that he had to replace the engine two or three times before the car was eventually retired at Mercedes' museum in 2004. As a token of appreciation for his loyalty, Sachinidis was awarded the keys to a brand-new C-Class C200 CDI.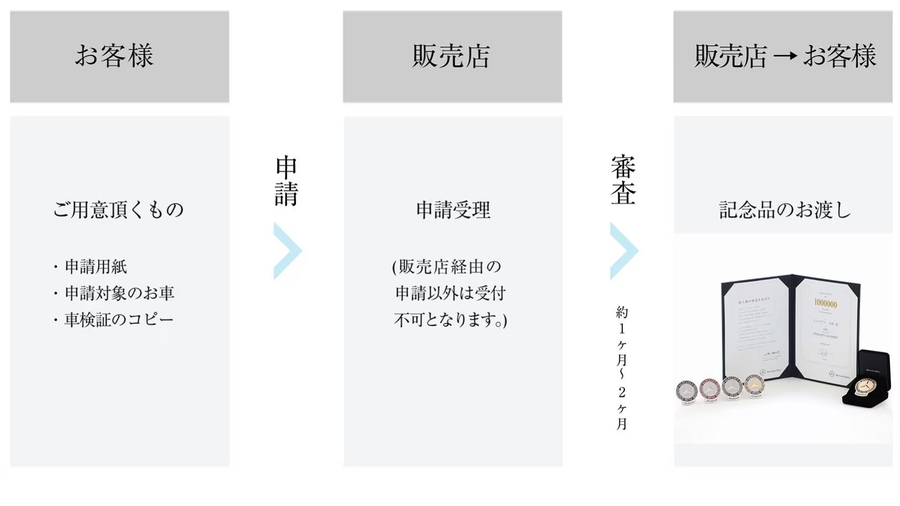 Mercedes-Benz's recognition of loyal owners through retro badges serves as a heartwarming gesture, emphasizing the company's commitment to building lasting relationships with its customers. With the program now open for applications in Japan, it's an opportune time for Mercedes enthusiasts to showcase their dedication to their beloved high-mileage cars and earn a place in the brand's prestigious legacy.
Source: Mercedes-Benz Japan