On Friday, San Francisco's North Beach neighborhood was briefly gridlocked after autonomous taxis got stuck at a busy intersection. The jam consisted of at least 10 driverless Chevy Bolts operated by Cruise, General Motors' self-driving car subsidiary.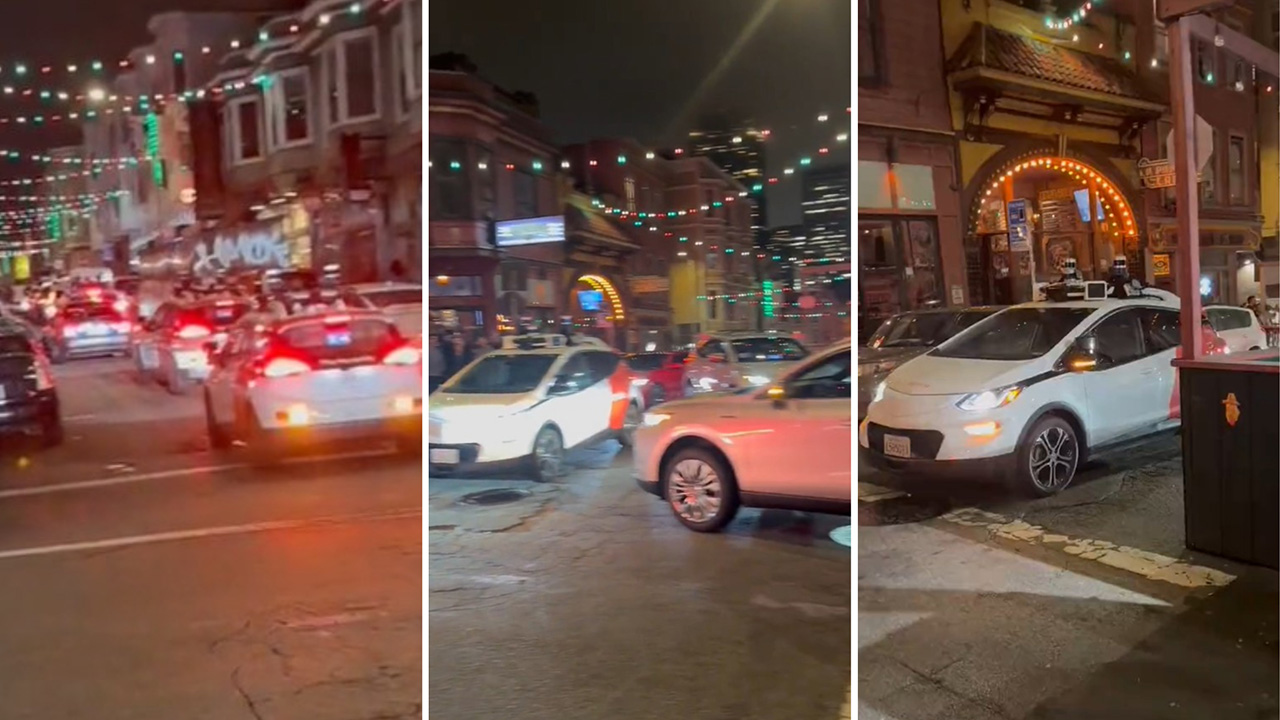 The mishap coincided with a music festival in nearby Golden Gate Park. Cruise blamed the festival for interfering with the cars' network connections.
"One of them was stopped at the top of the hill for no apparent reason," witness Valerie Jacobson told NBC Bay Area.
"A large festival posed wireless bandwidth constraints causing delayed connectivity to our vehicles. We are actively investigating and working on solutions to prevent this from happening again. We apologize to those who were impacted," said a statement put out by Cruise on social media.
@Cruise self-driving operations had a complete meltdown earlier in North Beach. We overheard on the scanner that all Cruise vehicle agents were tied up at the time (not literally) and so North Beach was going to get a delayed response. But wow, WTF!pic.twitter.com/D89xrSxAdu

— FriscoLive415 (@friscolive415) August 12, 2023
Although the traffic jam cleared after about 20 minutes, this isn't the first time that robotaxis have caused confusion in situations that human drivers would have been able to figure out in seconds. When a robotaxi encounters a confusing situation, it seems to default to simply stopping.
As Autoblog points out, in April, a Cruise robotaxi collided with a city bus, and another was unable to follow a police officer's instructions to stop. A similar eight-vehicle Cruise jam blocked city streets for hours last summer, but the cause was never explained. Last December, the NHTSA opened an investigation into Cruise because of its vehicles' higher-than-average rate of harsh braking and immobilization.