A Cruise AV robotaxi, based on the Chevrolet Bolt EV, became stuck in wet concrete after entering a construction site in San Francisco.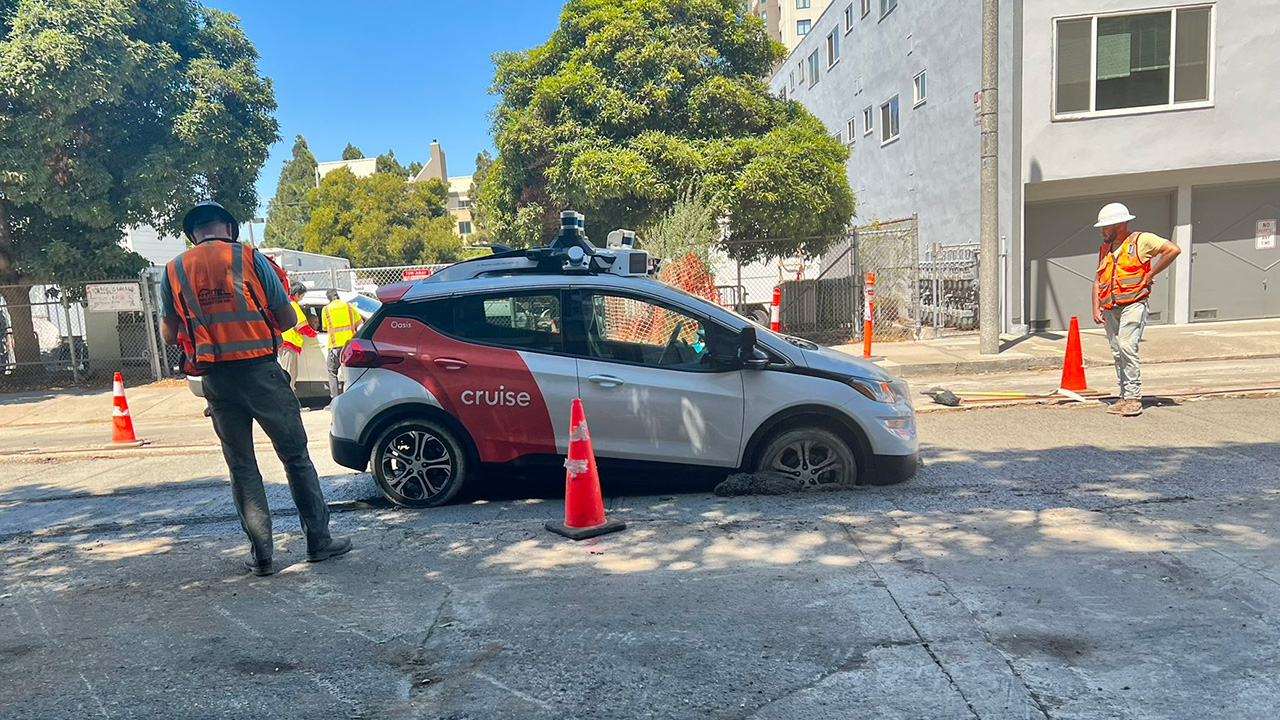 The incident happened because the vehicle's front wheels sank into the freshly poured concrete, immobilizing the car. This incident was caught on camera and shared on social media, prompting doubts about the readiness of Cruise's self-driving robotaxis for a full rollout.
fuck 's pic.twitter.com/TyRr2XCl10

— Nobody B. Goode (@Name_Is_Nobody) August 15, 2023
Cruise confirmed the incident in a reply to a post on the social media network X (formerly Twitter) and said it had retrieved the vehicle. The San Francisco resident said he later saw people pulling out the robotaxi from the wet concrete.
"One of our AVs drove into a construction area and stopped in wet concrete. This vehicle has already been recovered and we're in communication with the city about this," Cruise stated.
This mishap occurred shortly after the California Public Utilities Commission approved the expansion of Cruise and Waymo's self-driving car services in San Francisco, and it follows another incident where Cruise AVs faced connectivity issues during a music festival.
Source: San Francisco Gate