Renault's new electric car accelerates from 0 to 100 km/h in 3.5 seconds and has a top speed of 200 km/h.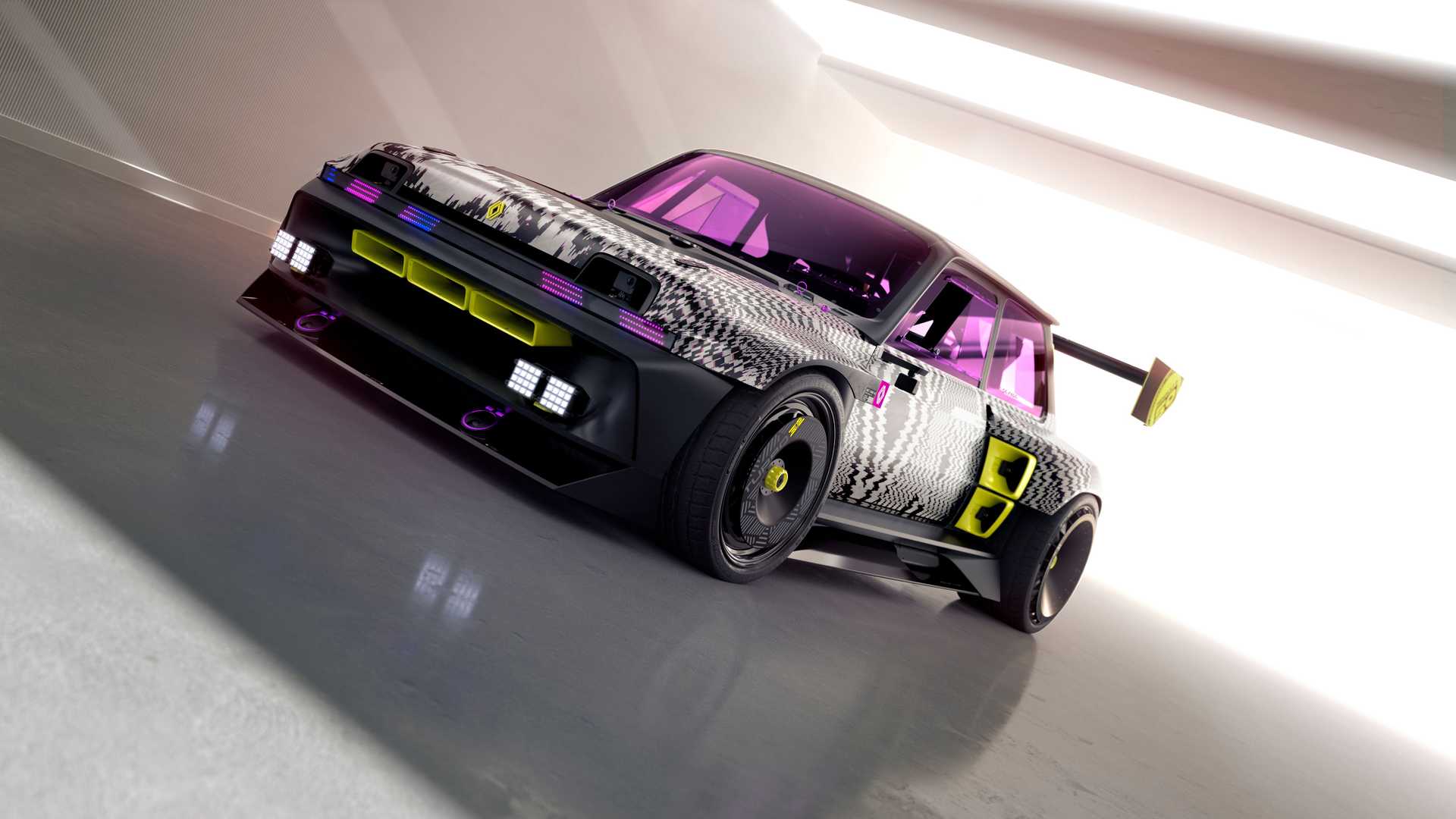 R5 Turbo 3E is a high-performance derivative of the Renault 5 Prototype we saw early last year. This all-electric show car's contribution to the Renault 5's 50th anniversary celebrations is an up-to-the-minute take and tribute to the most celebrated sports versions: the Renault 5 Turbo and Turbo 2. It has been named R5 Turbo 3E, "3" because it follows the Turbo 2 and "E" for electric.
It is engineered for performance and tracks, a pure drifter, all-electric, and a rear-wheel drive. Like its iconic predecessor, it is strictly a two-seater. Now, however, the rear houses the powertrain - two electric motors, each moving one of the wheels, with the 42 kWh lithium-ion battery pack in the middle under the floor.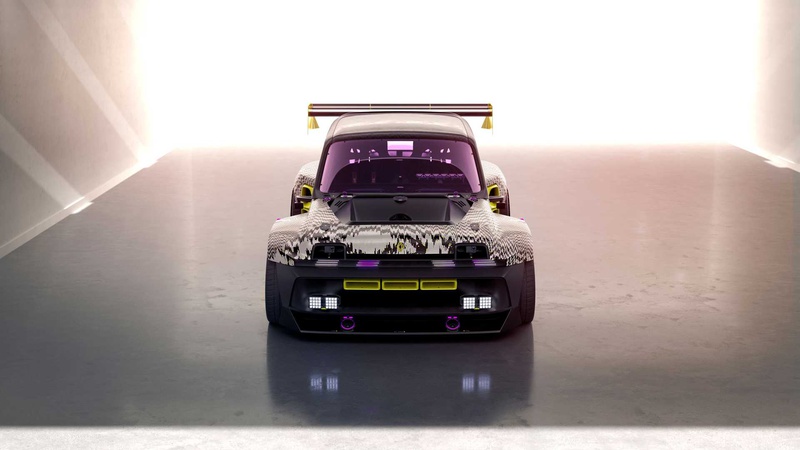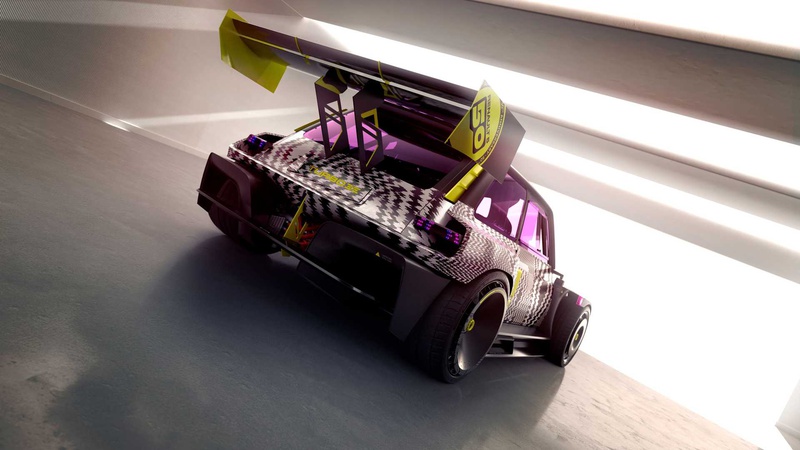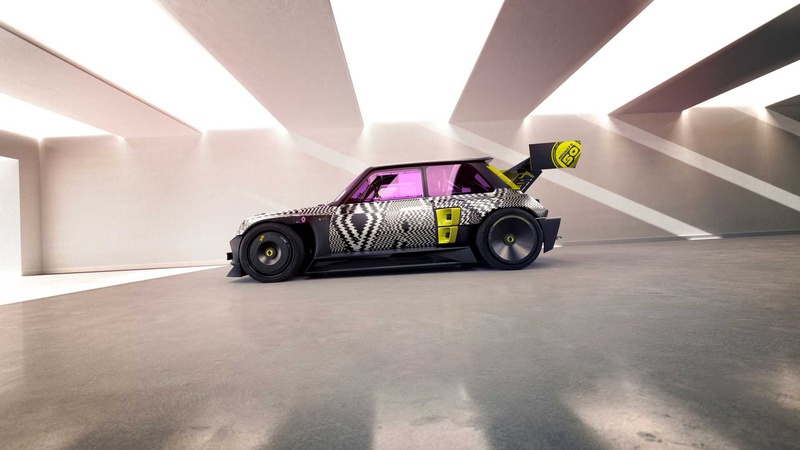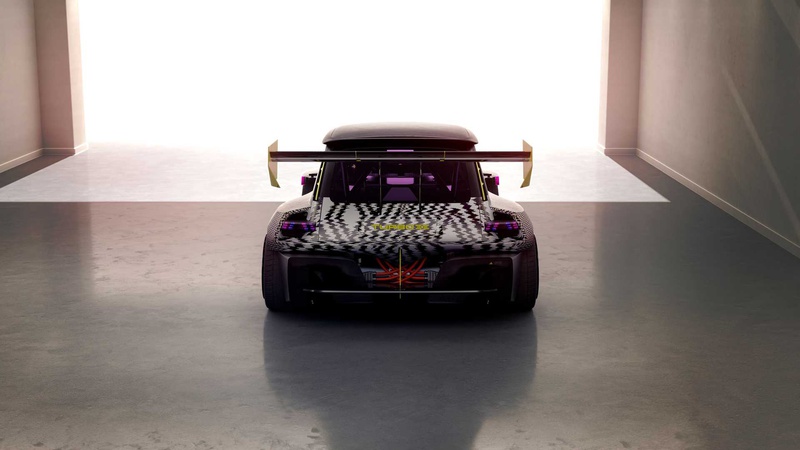 Length: 4.006 m including the rear spoiler. Width: 2.02 m. Height: 1.32 m. Wheelbase: 2.54 m
R5 Turbo 3E Concept is built on a tubular chassis, protected by a flat base and shielded by roll bars approved by the Fédération Internationale de l'Automobile (FIA). The motor has 280 kW (380 hp) of total power and 700 Nm of instantly available torque. It's enough for a 0 to 100 km/h (62 mph) in 3.5 seconds (3.9 seconds in Drift mode) and a top speed of 200 km/h (124 mph).
The Renault R5 Turbo 3E rides on 19-inch front and 20-inch rear wheels and weighs 980 kilograms (2,160 pounds) without the battery pack that tips the scales at 520 kg (1,146 lbs). You end up with an electric hot hatch that weighs 1,500 kg (3,306 lbs), which isn't too bad in the grand scheme of things. To fully replenish the battery, it'll take about two hours with a 380V/32A charger.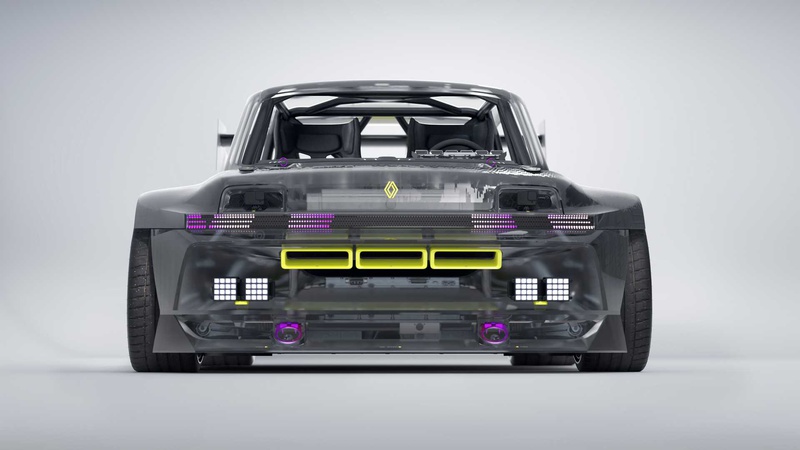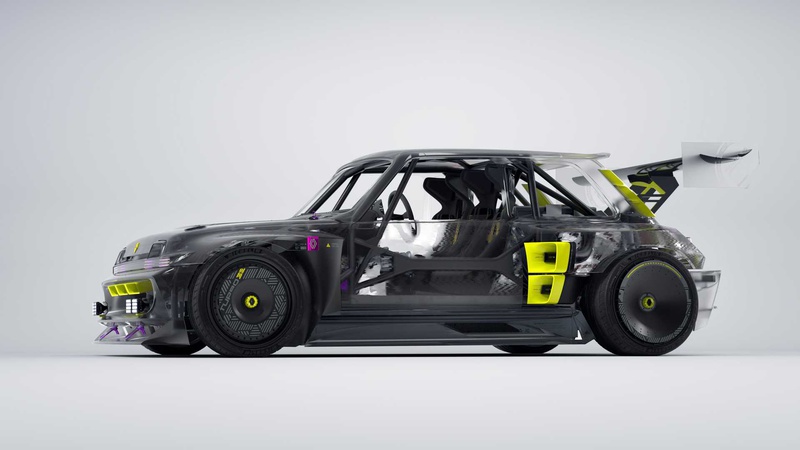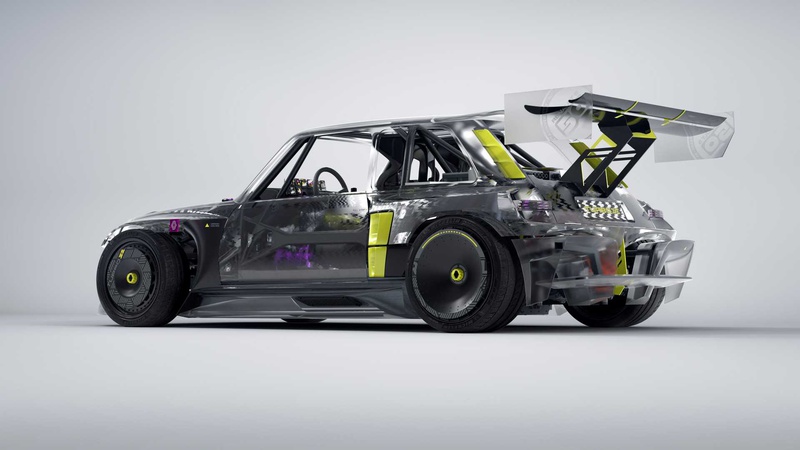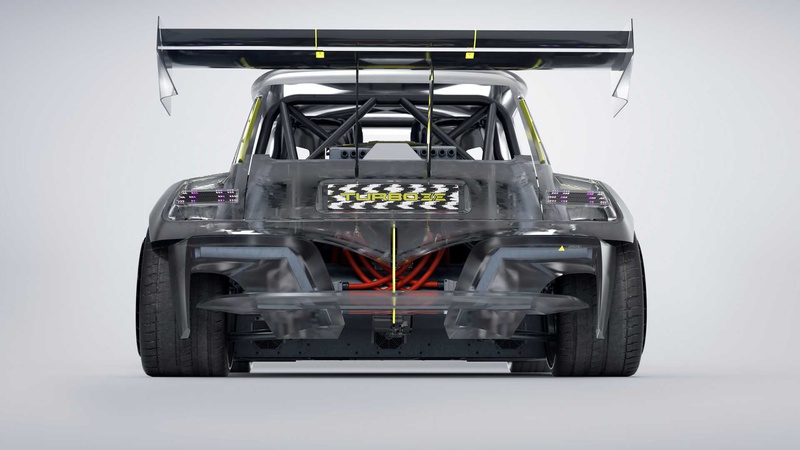 Renault R5 Turbo 3E Concept
Its 42 kWh battery has capacity for several laps or a raging gymkhana. In these situations, it has a 50-plus steering angle so it's easier to dodge obstacles. To facilitate the recording of the performances made on board, R5 Turbo 3E comes with 10 or so mounting brackets for cameras inside and outside - for instance in the slots for the headlights and for the exterior mirrors, which are perfect to get the best footage of its drifting prowess.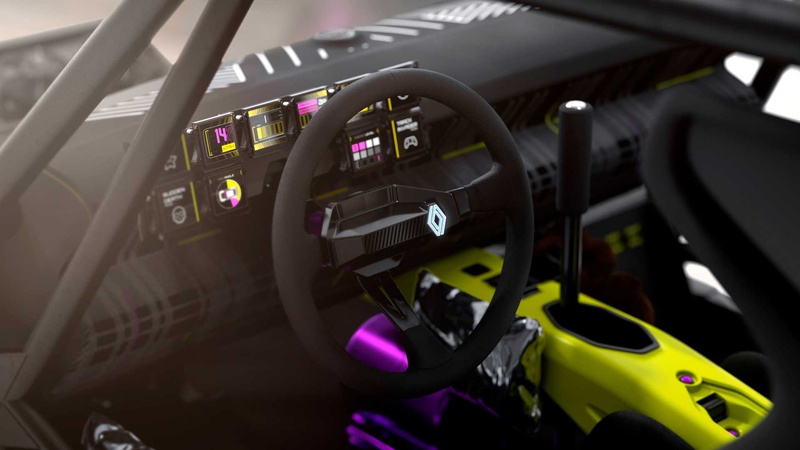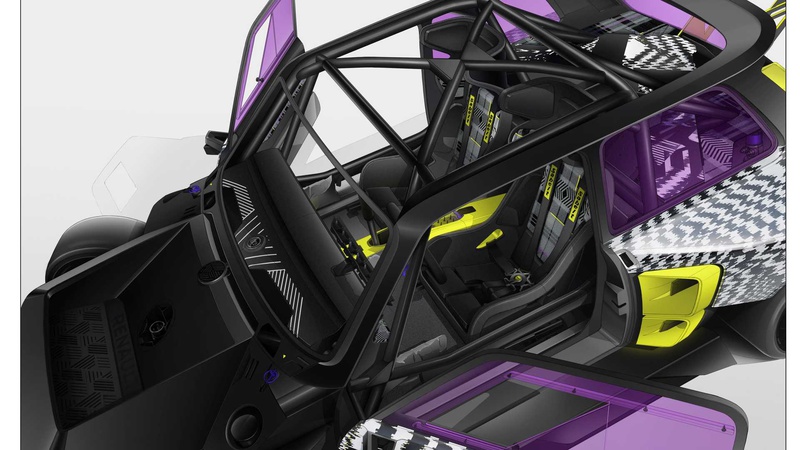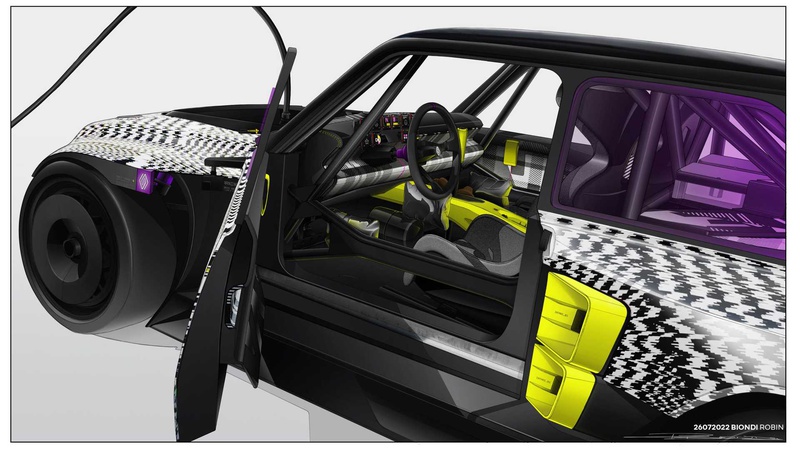 Renault R5 Turbo 3E Concept
The R5 Turbo 3E Concept will be presented to the world for the first time at the Chantilly Arts & Elegance 2022 contest on 25 September, then be on display at the 2022 Paris Motor Show starting 17 October.
Source: Renault