After Toyota and Nissan, Mazda is the latest Japanese car manufacturer to leave Russia due to the war in Ukraine. The company has also transferred its stake in a joint venture located in Vladivostok over to local company Sollers.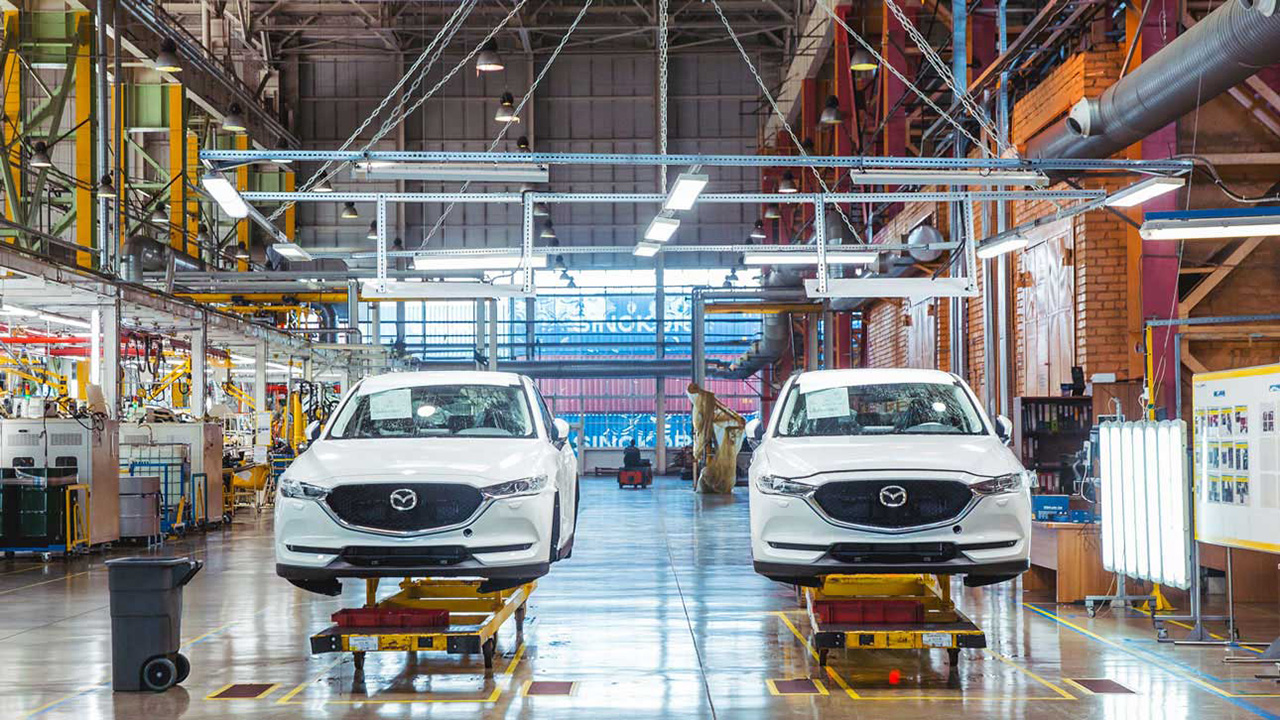 Mazda has announced that it has sold its shares in its eastern European joint venture for one Euro, joining the growing list of automotive companies abandoning Russia due to the war in Ukraine.
Mazda will lose 12 billion yen ($82 million) as a result of its withdrawal from the Russian market and sale of its shares in the business.
Mazda Sollers Manufacturing Rus (MSMR) was created in April 2012. It started to produce the Mazda 6 sedan and CX-5 SUV in October 2012. By September 2015 it had built approximately 80,000 vehicles. In 2016, the Vladivostok factory was expanded to produce the CX-9 alongside the Mazda 6 and CX-5. A nearby engine facility for all three models was built in 2018.
Mazda's recent departure from the Russian automotive market due to the invasion of Ukraine follows five other high-profile exits by global car-makers.
Renault, Toyota, Nissan, Mercedes-Benz and Ford have all sold their shares in Russian car companies. In April, Renault sold its 68 per cent stake in Russian car-maker AvtoVAZ (parent company of Lada). In September Toyota sold its Saint Petersburg factory. In October, Nissan offloaded its shares in its Russian division. Late last month, both Mercedes-Benz and Ford announced their exits, selling their Russian operations to a local investor and joint venture partners, respectively.
Source: Mazda