Ford has issued a recall for 18 of its 2023 model-year F-150 Lightning trucks due to a potentially defective battery cell issue that recently brought production to a halt at its Rouge Electric Vehicle Center.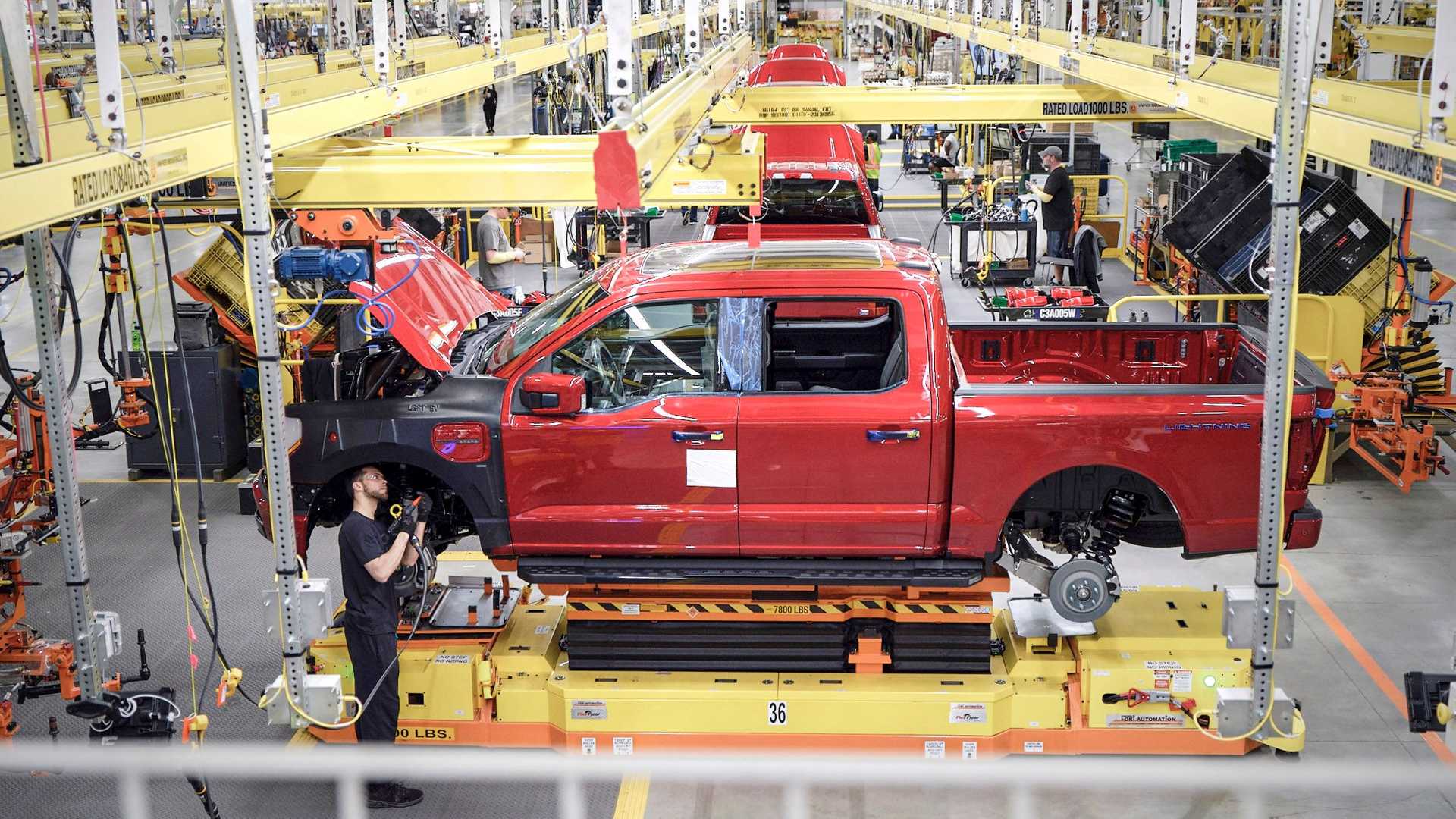 Ford has announced a recall for 18 of its 2023 model-year F-150 Lightning trucks after discovering a battery issue during a quality inspection at its Dearborn plant. The issue had previously halted production at Ford's Rouge Electric Vehicle Center following a fire that occurred on February 4th during a quality check. While investigating the cause, Ford identified a potential defect in battery cell production at the SK On battery plant in Georgia.
The automaker has stated that the defect in battery cell production resulted in potentially defective battery cells being produced over a four-week period at the end of 2022. Although Ford worked with SK On to identify and rectify the root cause of the problem, 18 trucks were shipped to dealers and potentially delivered to customers with the defective battery cells. Ford has stated that the affected owners will be notified as soon as possible and that the battery pack will be replaced at no cost.
Ford has clarified that the trucks can still be driven and charged but recommends that owners affected by the recall make an appointment to replace the battery pack as soon as possible. The automaker has also confirmed that production of the F-150 Lightning will resume on March 13th with new battery packs, ending a five-week pause.
The issue comes amid strong demand for Ford's electric pickup, with the automaker selling 15,617 Lightnings in 2022 alone. However, with 3,600 already sold in the first two months of 2023, Ford has recently announced it will further increase production to meet the growing demand, which could exceed 150,000 units per year in the near future.
To help production while also reducing costs, Ford will build a new battery plant in Marshall, Michigan, to supply its growing EV fleet with less expensive LFP batteries.
Source: Ford