The survey's 2023 results show that Michelin takes the top spot in luxury car and truck segments, while Pirelli ranks highest for passenger cars.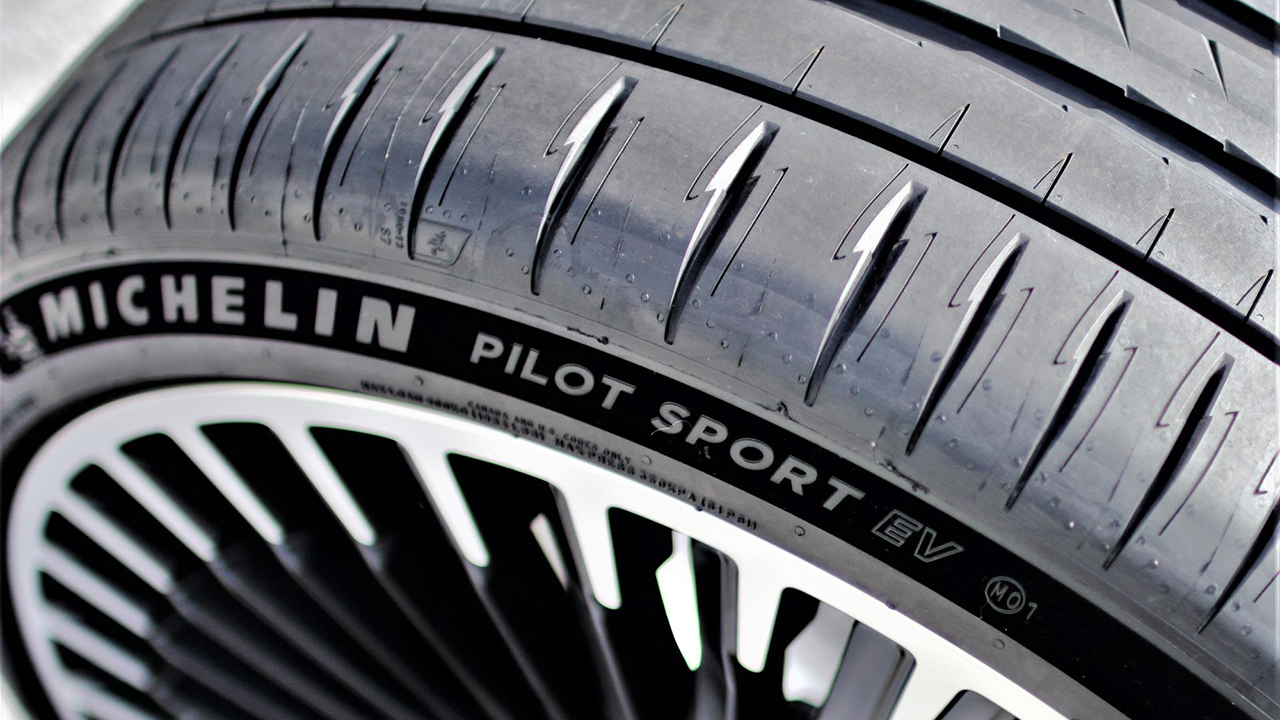 Michelin and Pirelli have emerged as the top-ranked tire brands in the latest J.D. Power US Original Equipment Tire Customer Satisfaction Survey, which measures owner satisfaction based on tire ride, wear, traction and handling, and appearance. The 2023 survey results indicate that Michelin and Pirelli are the most highly rated brands in the market, with Michelin taking top honors in the luxury car and truck segments, and Pirelli ranking highest for passenger cars.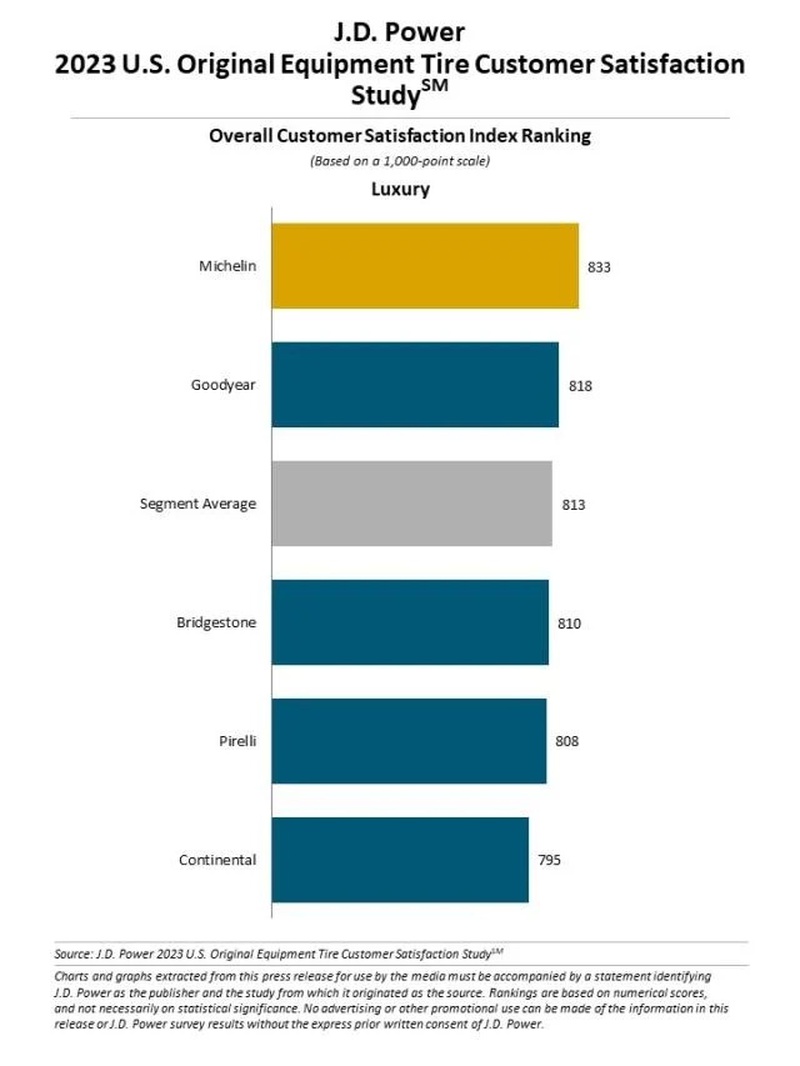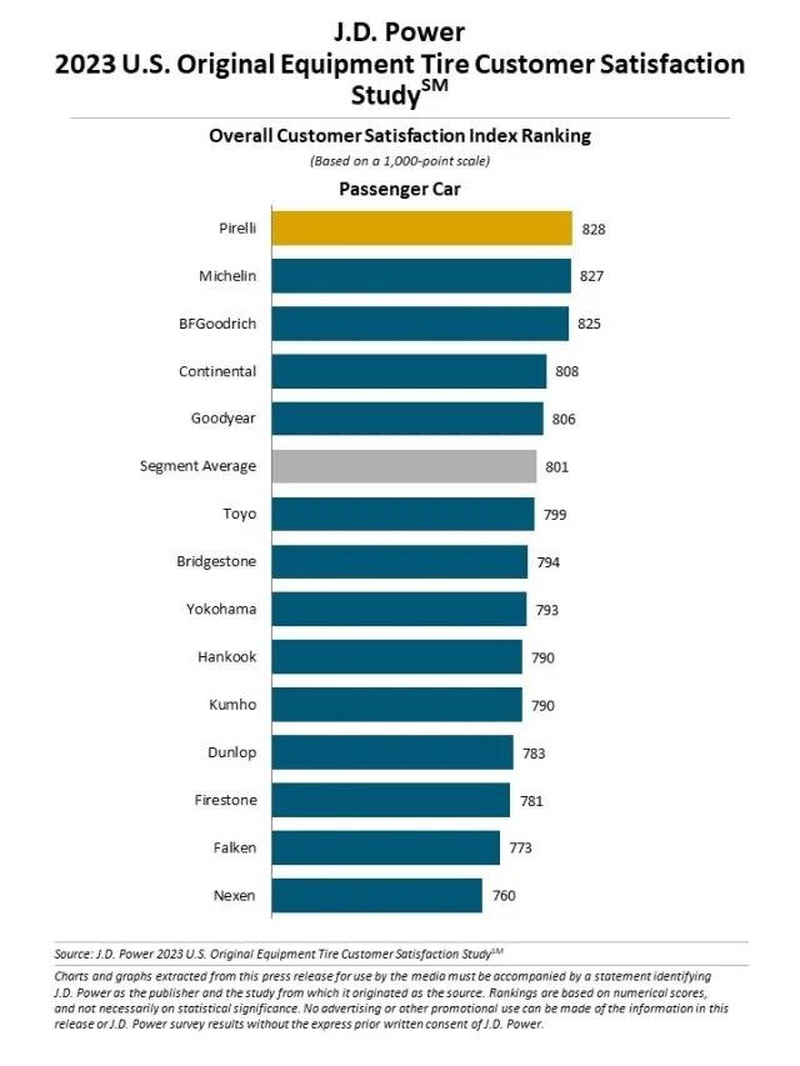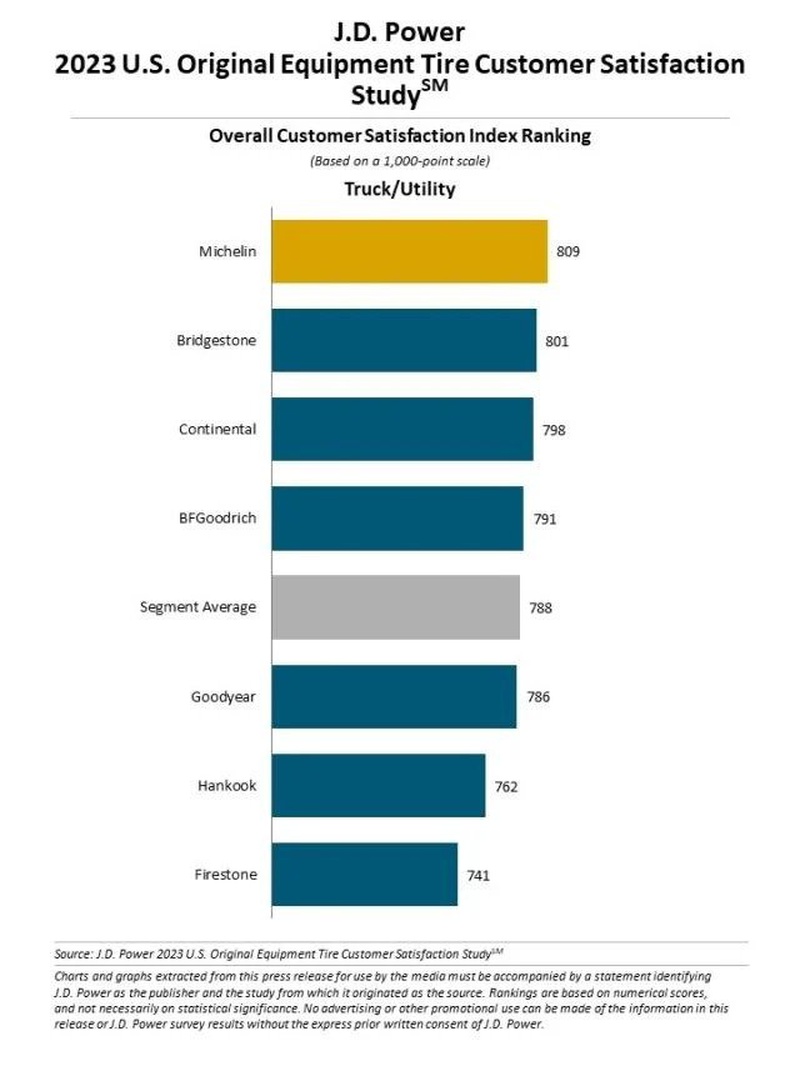 J.D. Power 2023 U.S. Original Equipment Tire Customer Satisfaction Study
According to the survey, overall satisfaction with original equipment tires has increased by five points this year, scoring an average of 799 on a 1,000-point scale. Tire satisfaction for electric vehicles has seen the most significant increase, jumping by 62 points, due in part to the industry's focus on EV tire performance, especially in terms of lack of vibration and quietness on the road.
Ashley Edgar, Senior Director of Benchmarking at J.D. Power, stated that it is imperative for both EV manufacturers and tire manufacturers to collaborate to fine-tune areas like vibration and quietness, as they play a large role in EV performance and tire satisfaction.
Michelin scored 833 out of 1,000 and ranked the highest in the luxury segment for the 20th year in a row, followed by Goodyear with a score of 818. Michelin also ranked the highest in the truck and SUV category, scoring 809, followed by Bridgestone at 801, and Continental with a score of 798.
Pirelli ranks the highest in the passenger car segment with a score of 828, followed by Michelin at 827 and BFGoodrich at 825. Pirelli is the leading supplier to premium brands such as Aston Martin, Bentley, Ferrari, Porsche, and the Lucid Air. It's also the exclusive provider of tires for Formula One.
The survey was conducted from August through December 2022, with responses from 32,151 owners of 2021 and 2022 model-year vehicles.
Source: J.D. Power