Following a design preview two weeks ago, Kia has revealed more information about its all-new EV9 electric flagship SUV, including powertrain specifications, dimensions, and features.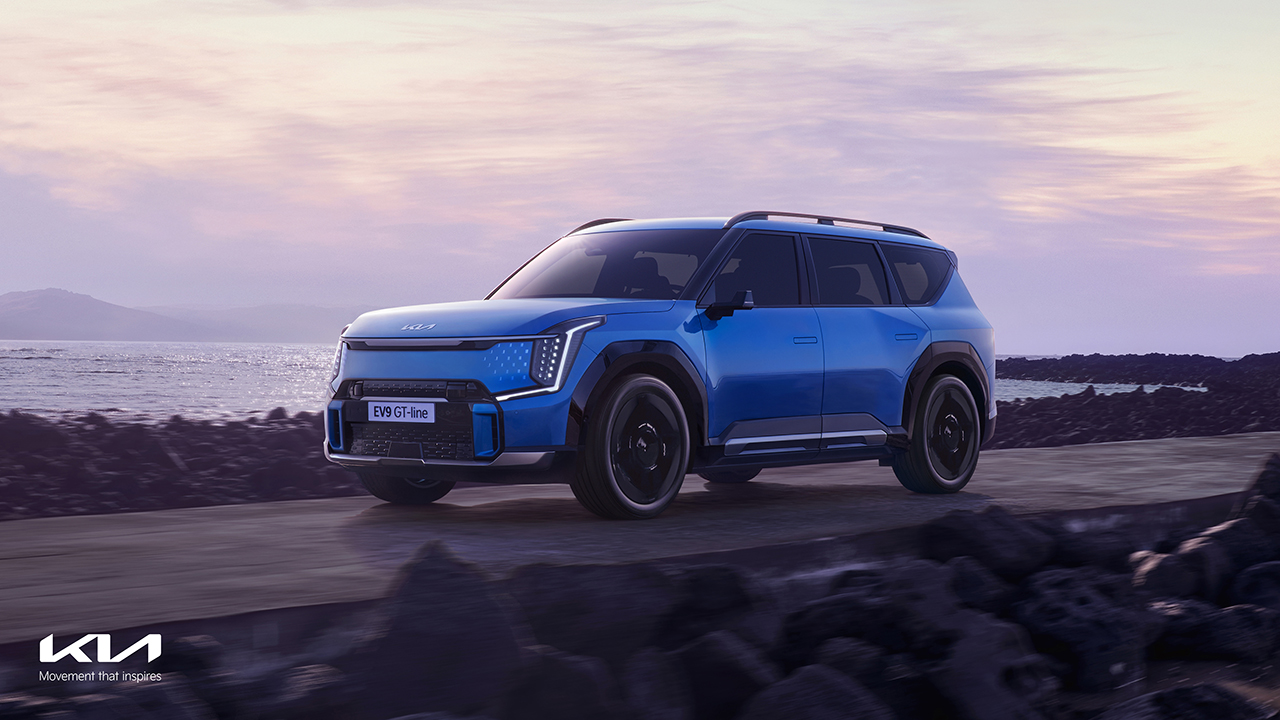 The EV9, which is based on parent company Hyundai Motor Group's Electric Global Modular Platform (E-GMP), is almost identical in size to the Telluride. It measures 197.2 inches (5,010 millimeters) in length, 77.9 in (1,980 mm) in width, and 69.1 in (1,755 mm) in height. However, the only significant difference is the wheelbase, which is almost 8 inches longer for the EV9 at 122 in (3,100 mm).
The EV9 offers a roomy interior with three rows of seats, and six- and seven-seat configurations. The Kia EV9 offers four second-row seating options, including 3-seater bench seats, basic-type, relaxation-type, and swivel-type two-seater independent seats. The first two types of seats recline, and the swivel-type two-seater independent seats can swivel 180 degrees to face the third row.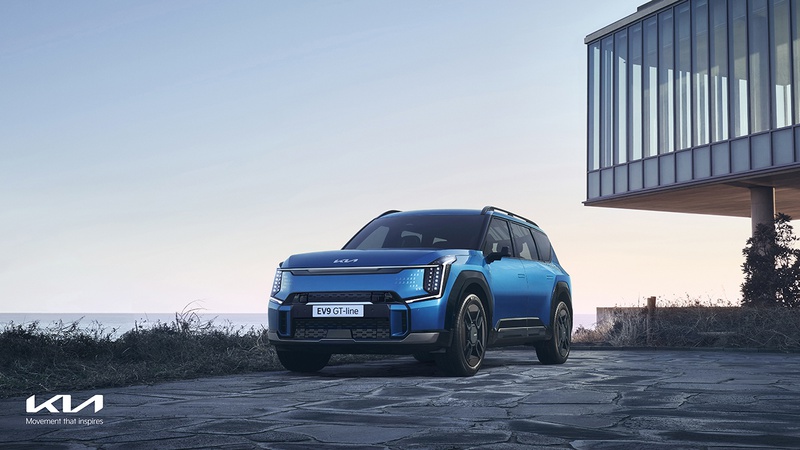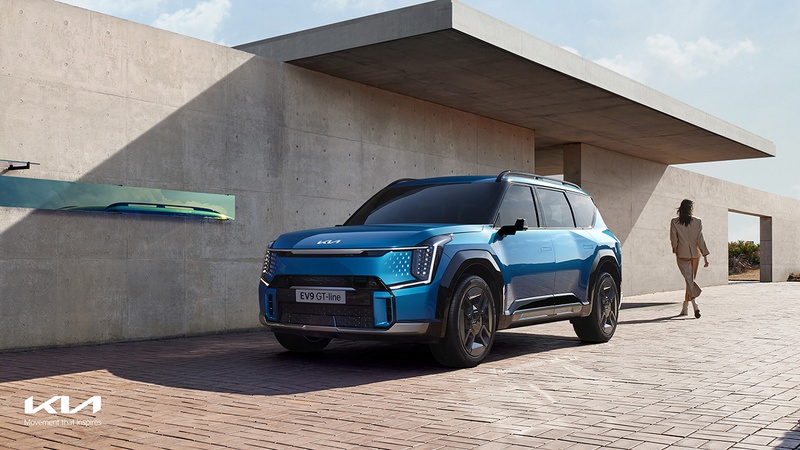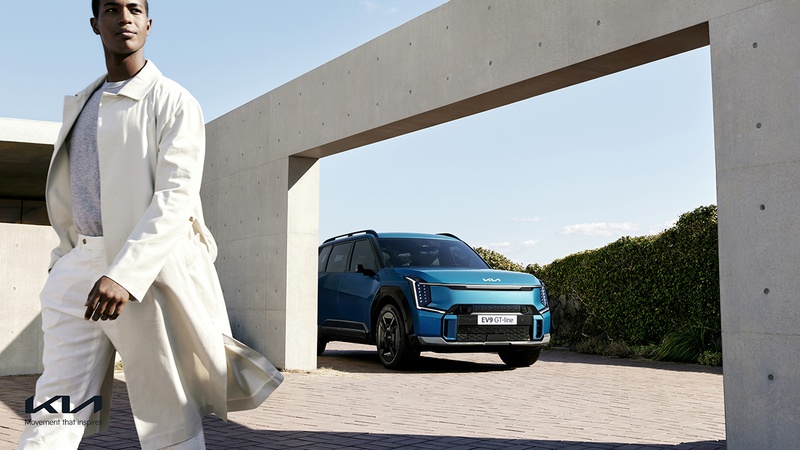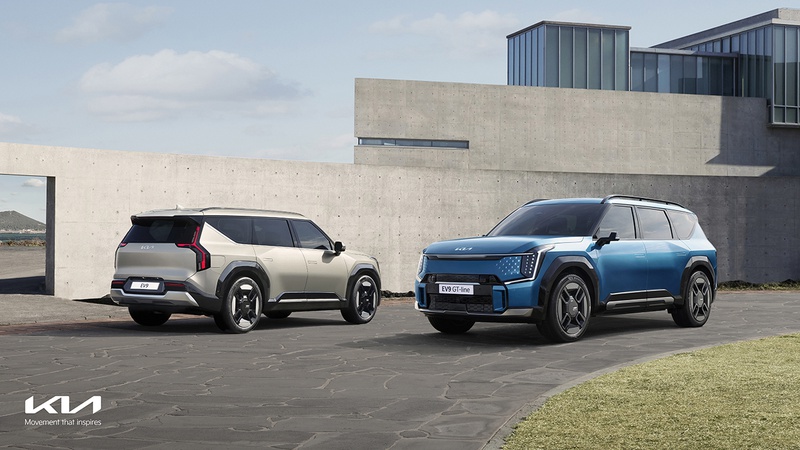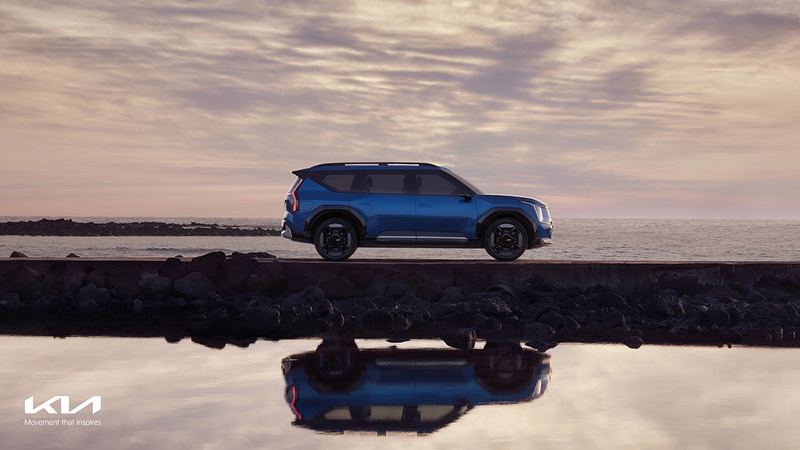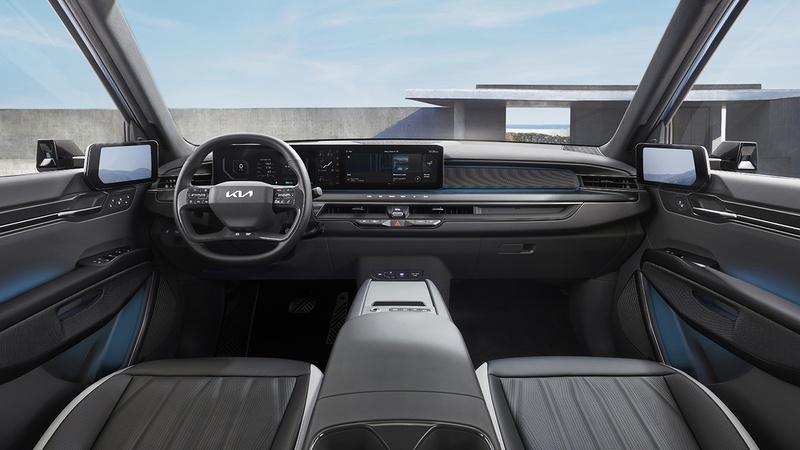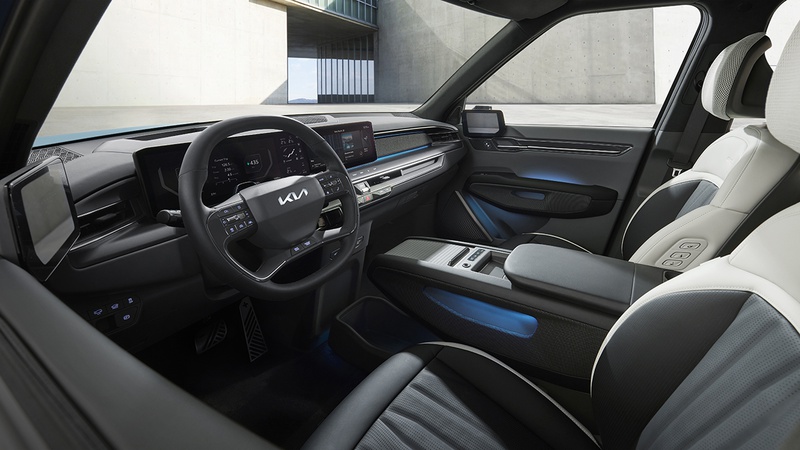 The base model is the EV9 RWD Standard, which features a 76.1-kilowatt-hour battery that powers an electric motor delivering 160 kilowatts (215-horsepower) and 258 pound-feet (350 Newton-meters) of torque. In this configuration, the Kia EV9 RWD Standard does 0-62 mph in 8.2 seconds, according to preliminary data.
For those who care more about range than performance, the Kia EV9 RWD Long Range model features a 99.8-kWh battery and a 150-kW (201-hp) motor for a 0-62 mph time of 9.4 seconds and an estimated target range of over 336 miles (541 kilometers) on the WLTP test cycle when fitted with 19-inch wheels.
The big battery also powers the EV9 AWD range-topper, which features two electric motors that together deliver 283 kW (380 hp) and a combined 442 lb-ft (600 Nm). In this configuration, the electric SUV sprints from 0 to 62 mph in 6.0 seconds.
If that's not quick enough, the optional Boost feature drops the acceleration time to 5.3 seconds. Available for later purchase at the Kia Connect Store, the Boost feature increases combined torque to 516 lb-ft (700 Nm).
Kia did not reveal the targeted range for the EV9 RWD Standard and EV9 AWD models, but said the ultra-fast 800 Volt charging system adds 148 miles of range in approximately 15 minutes.
As with other E-GMP vehicles, the EV9 also comes with Vehicle-to-Load (V2L) functionality through its Integrated Charging Control Unit (ICCU), enabling up to 3.68 kW of power for users to charge laptops or use camping equipment, among other things.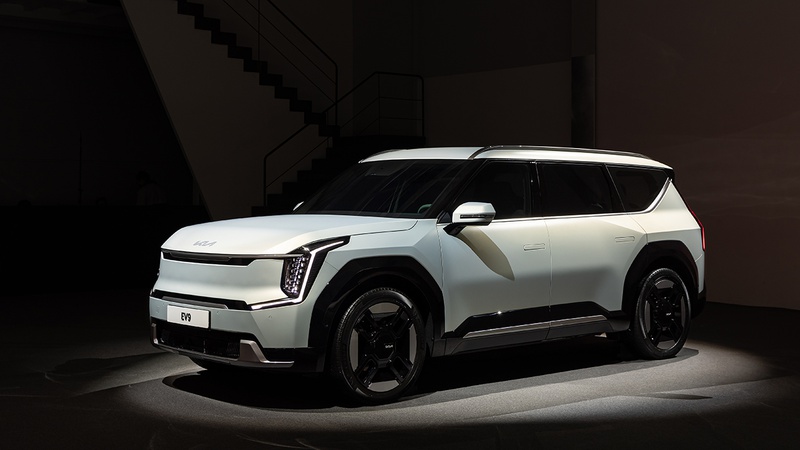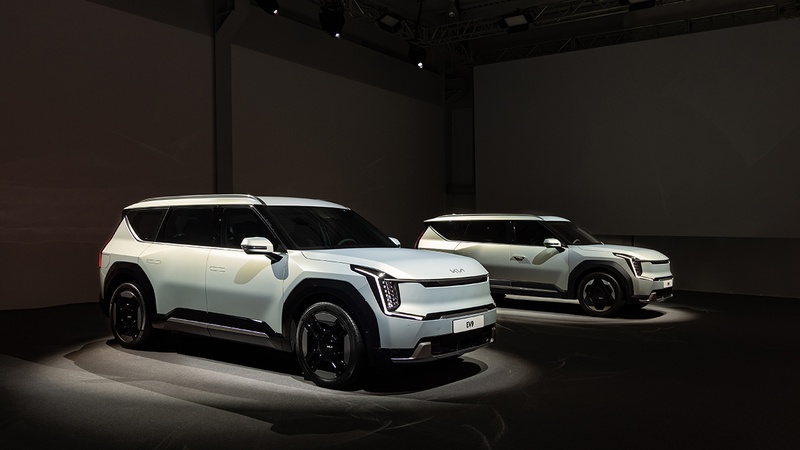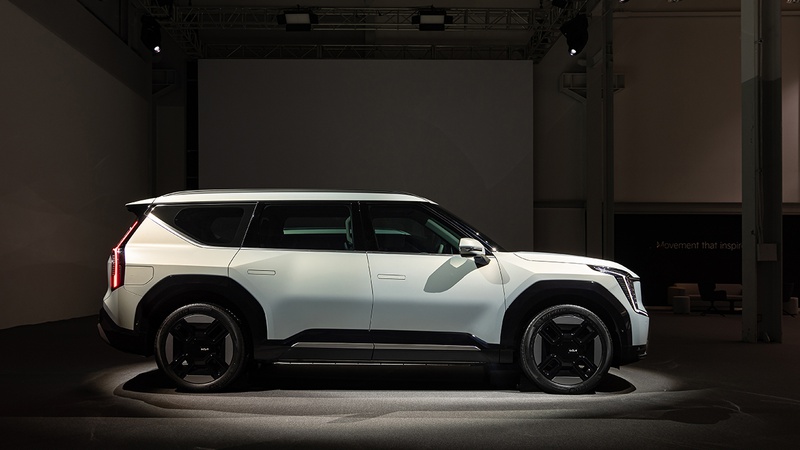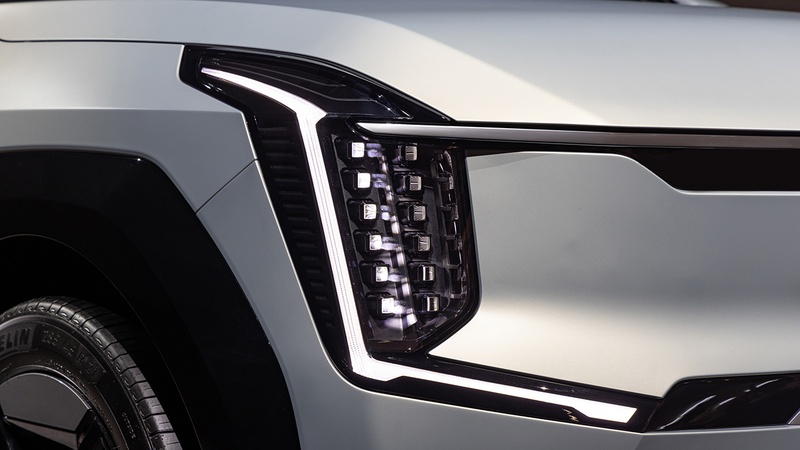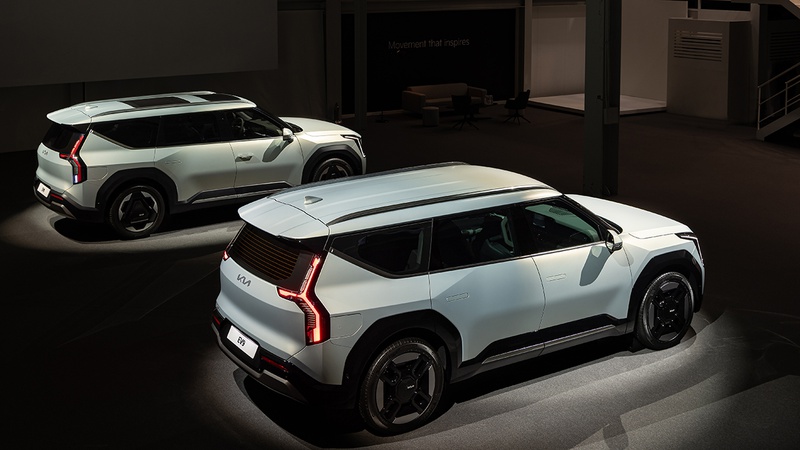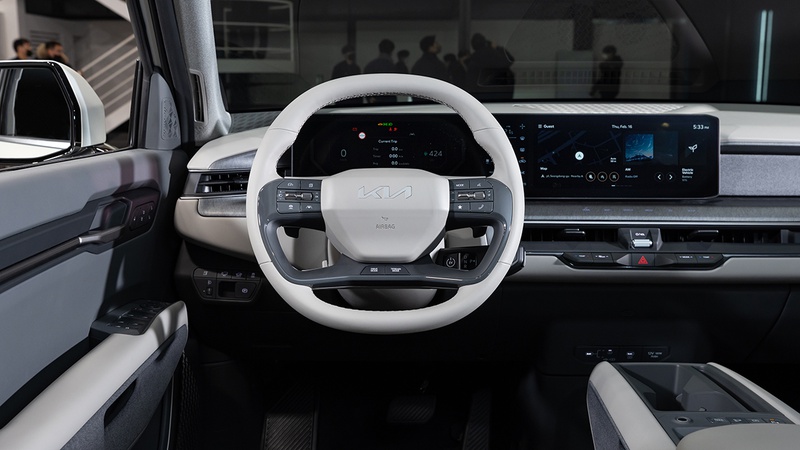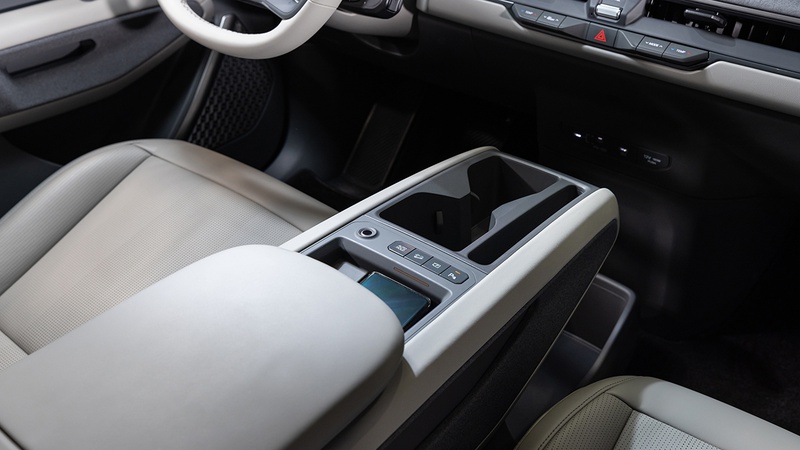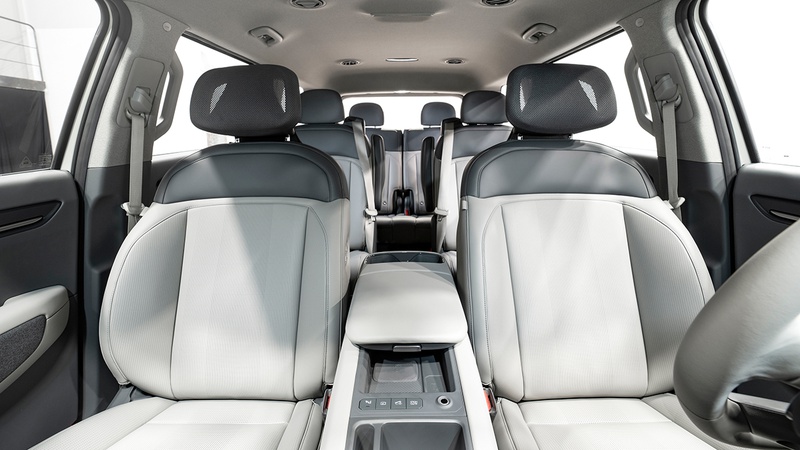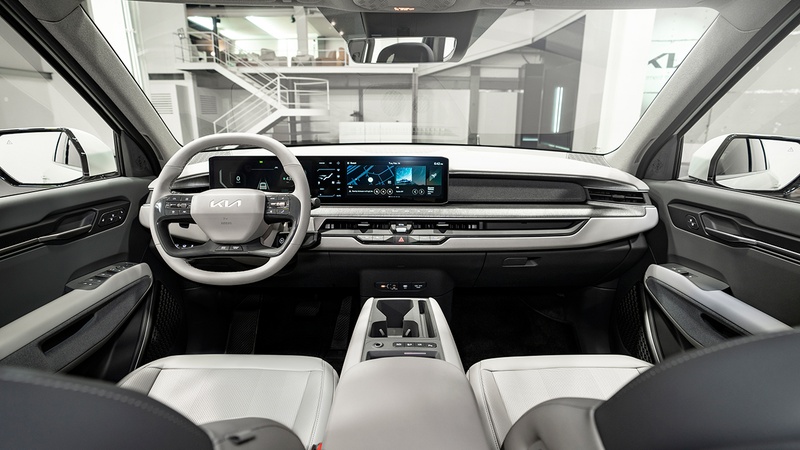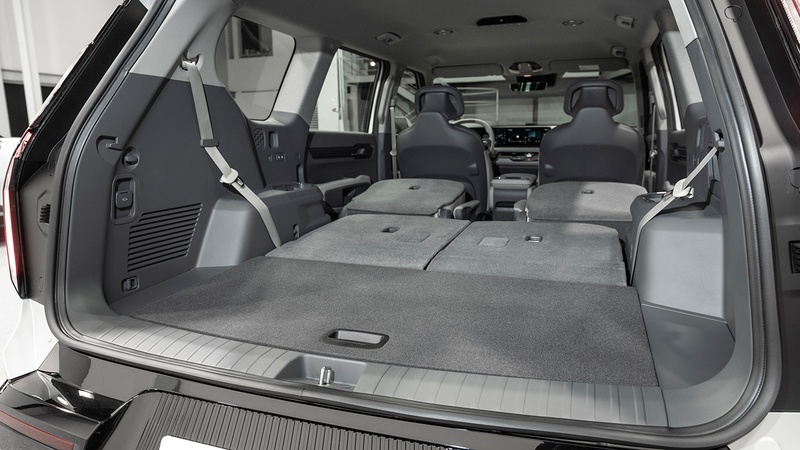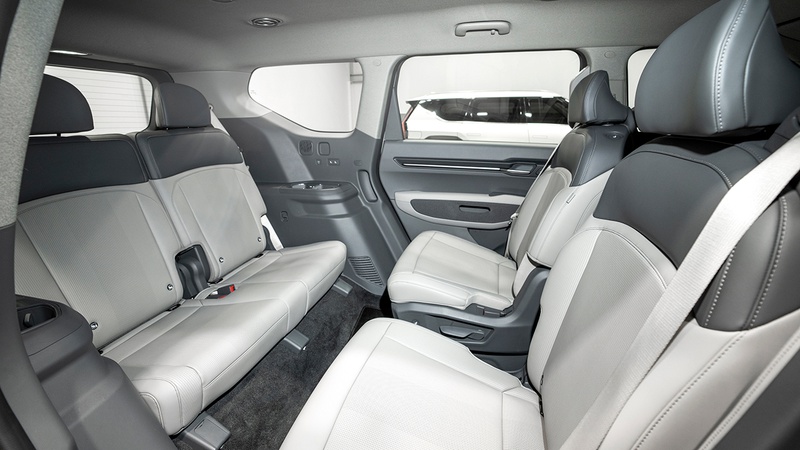 Kia EV9
1
2
3
4
5
6
7
8
9
10
11
12
The main technological highlight for the EV9 is the Highway Driving Pilot (HDP) system, which will enable conditional Level 3 autonomous driving in selected markets, where conditions permit. Thanks to 15 sensors, including two lidars, HDP will be able to scan for and detect objects in a full 360-degree field of view to prevent potential collisions. HDP will be available in the EV9 GT-Line model in the future.
The EV9 also comes with Kia's Digital Key 2, which utilizes Ultra-Wide Band (UWB) technology allowing users to open and start their car using their smartphone, even when the key is in their pocket or bag.
The EV9 will make its public debut at the Seoul Mobility Show 2023 later this month, followed by a North American premiere at the New York International Auto Show in early April.
Kia will open pre-orders for the Korean market in the second quarter of 2023, with sales to follow from the second half of the year in selected global markets. Prices will be announced later.
Source: Kia