Kia is determined to enhance the convenience of owning its electric vehicles, prioritizing advanced battery technology and charging improvements. The carmaker's strategy, known as Kia Connect, fosters a constant connection among the vehicle, Kia services, and data providers. This enables real-time updates and information through Kia's Connected Car Cloud, facilitating live data streaming for drivers.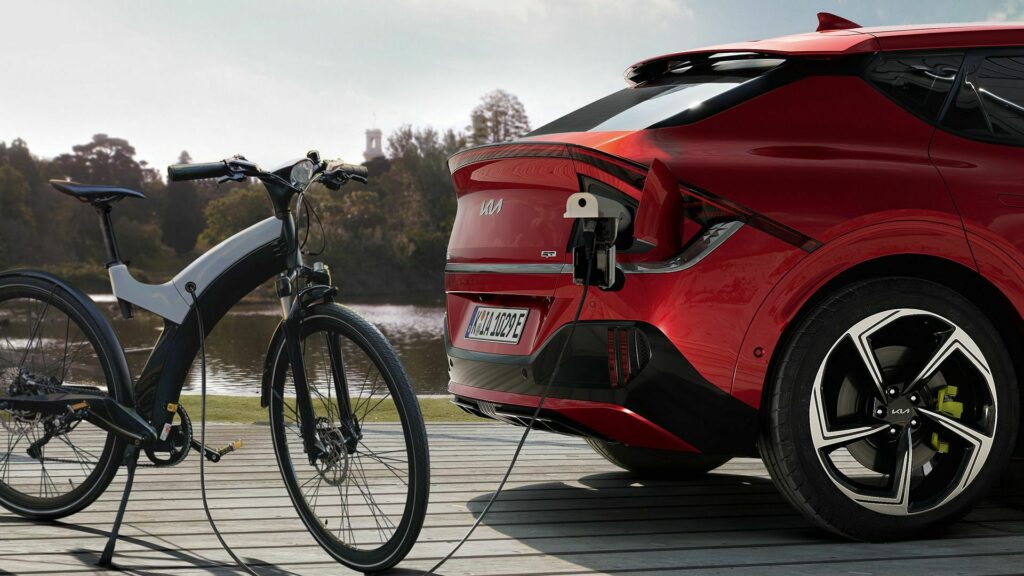 To support EV owners, Kia introduces the Kia Charge app, showcasing an extensive charging network across 28 European countries with over 500,000 charging points. Kia is also partnering with regional ventures to establish 30,000 fast chargers by 2030, ensuring accessibility and convenience. Additionally, Kia dealerships will be equipped with fast chargers.
Building upon the Vehicle-to-Load (V2L) functionality introduced in the EV6, Kia further amplifies this feature in the new EV9. Alongside powering 110V/220V appliances through the EV6's battery, the EV9 introduces a Vehicle-to-Building and Vehicle-to-Home (V2B/V2H) system. This system harnesses the SUV's 99.8 kWh battery, capable of powering a house for 5 to 10 days. Moreover, the Kia EV9 boasts Vehicle-to-Grid (V2G) capabilities, allowing it to supply excess power back to the grid. Kia envisions a future where thousands of EVs can be connected to the grid, functioning as virtual power plants for brief periods.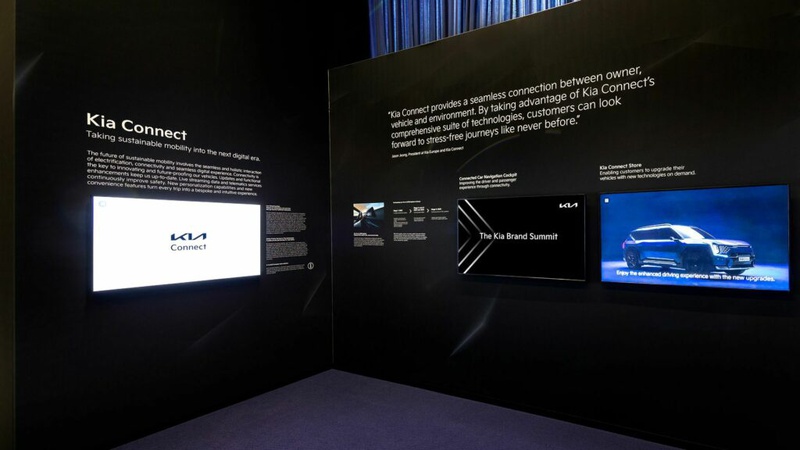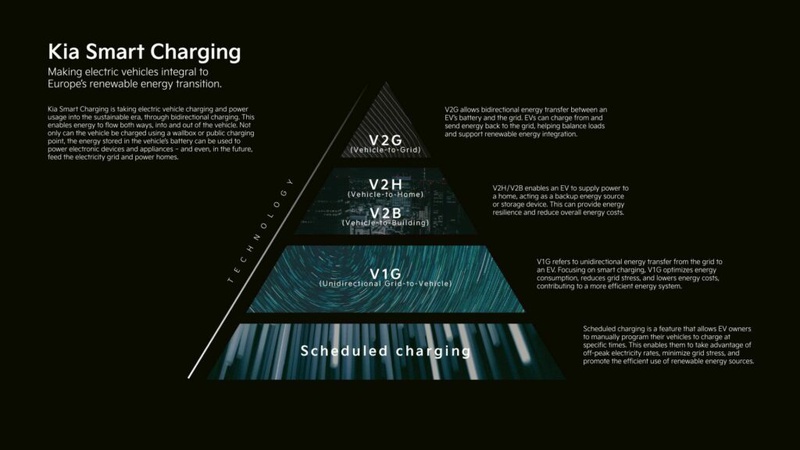 Notably, the EV9 also debuts the Kia Connect Store, enabling owners to purchase various car upgrades. The SUV supports over-the-air updates and features an EV Route Planner, which recommends optimal charging points based on battery levels.
Source: Kia